South Fork Spillman Creek Double Arch Bridge

Kansas Highway 181
2 miles north of
Sylvan Grove, Kansas 67481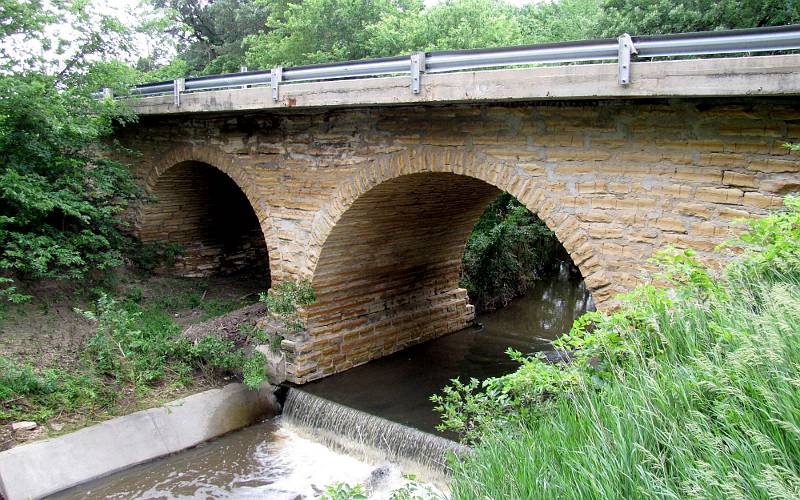 South Fork Spillman Creek Double Arch Bridge - Lincoln County, Kansas
South Fork Spillman Creek Double Arch Bridge once carried Kansas Highway 181 over the South Fork of Spillman Creek in Cedron Township, Lincoln County. The bridge was built in 1908 with limestone rocks which were quarried in the nearby hills. The arches are semicirces with the south arch being 20 feet in diameter and the north arch 24 feet in diameter.
When the road become a state highway in 1946, the original stone banisters were removed and the roadway was widened and paved with asphalt. In 1992, Highway 181 was straightened and the bridge was replaced by a new structure a few hundred yards upriver to the west. Today the bridge is closed to all but pedestrian traffic.
The double arch stone bridge has been listed in the Register Of Historical Kansas Places. The bridge and surrounding park are maintained by the Spillman Historical Society. A gazebo has been constructed near the north end of the bridge and there are signs telling the history of the bridge and of the annual Emancipation Celebrations which were held along the nearby Pawnee Trail in the late 1800s and early 1900s.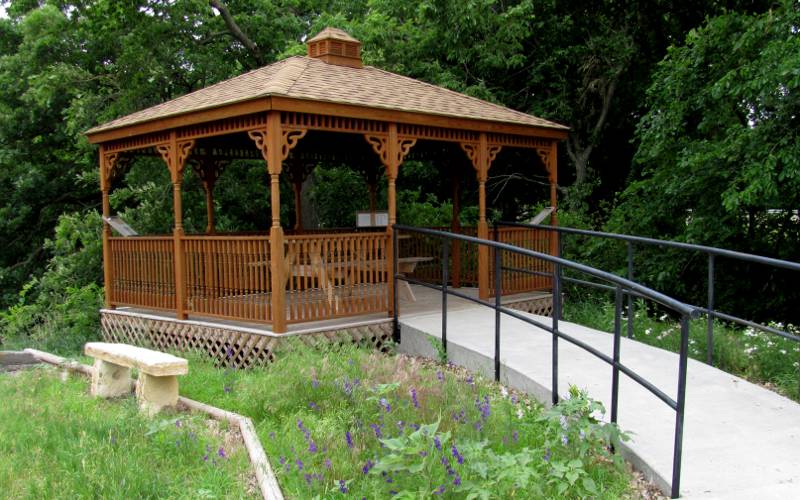 Gazebo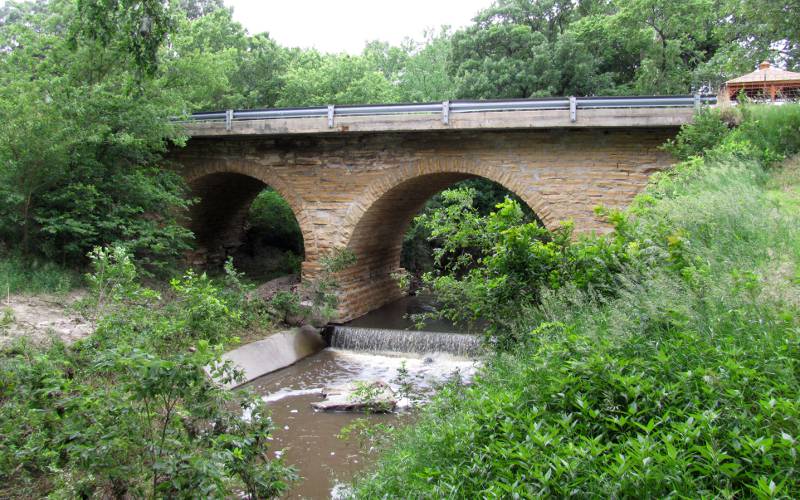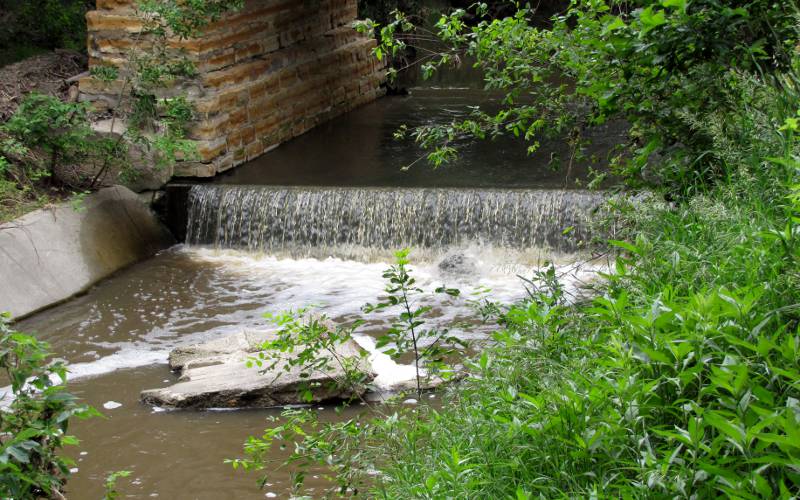 South Fork Spillman Creek Double Arch Bridge map
copyright 2011-2017 by Keith Stokes