Spring Creek Classics

319 2nd Street
Wetmore, Kansas 66550

Open by appointment only
(785) 250-8484 or (785) 305-1377
Free

Page 1 Page 2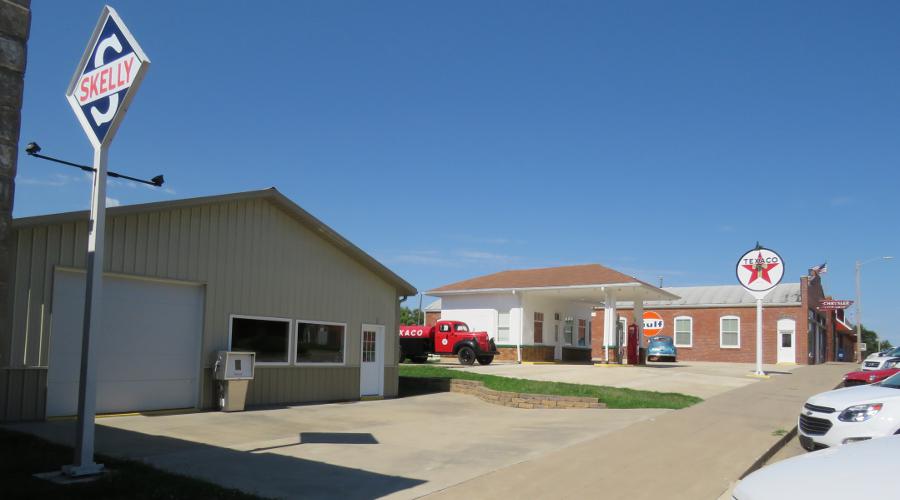 Spring Creek Classics - Wetmore, Kansas
Spring Creek Classics in Wetmore, Kansas is a private classic car museum which occupies a lovingly restored old Chrysler Dealership, a 1925 Texaco Station and two additional buildings. There are no regular hours when it is open, but call ahead at (785) 250-8484 or (785) 305-1377 and they will do their best to accommodate you. The owners were not avaiable the day we toured the museum, so we we shown the facility by Merlin King, who has worked on many of these vehicles.
Bob and June Carson got the idea for Spring Creek Classics when they saw a restored DX gas station in Clinton, Missouri in 2007. They already owned a number of antique cars which they stored in buildings around Wetmore and owned two buildings with a natural connection to old cars - a 1915 building which had been a Chrysler/Plymouth dealership and a 1925 Texaco gas station. This would be an opportunity to build an attraction in Wetmore and draw visitors to the community.
The Carsons began restoring the old buildings with the same level of detail that they put into restoring old cars. Even tracking down the original Chrysler Sign which had once hung on the front of the building, getting its exact measurements and having a replica sign made for the dealership.
Automobile buffs may want to spend an hour or two touring the buildings, but people with a more casual interest will probably be happy with a 30-45 minute visit.
Your tour begins in the 5,000 square foot Chrysler dealership, which houses 12 classic automobiles, memorabilia and automobile related toys, as well as automobile and truck repair tools. There is even a period rest room. Although there are vehicles from other periods, most of the cars and trucks exhibited in this building are from the 1950s.
The tour continues in three adjacent buildings.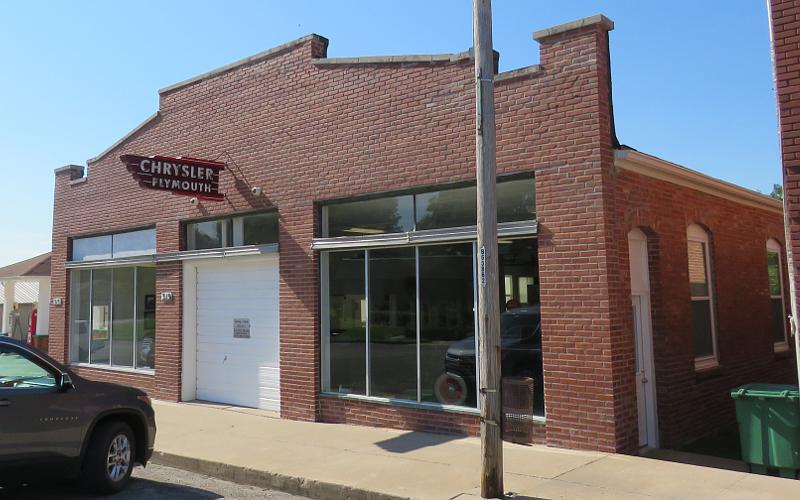 Hawley Chrysler Plymouth Building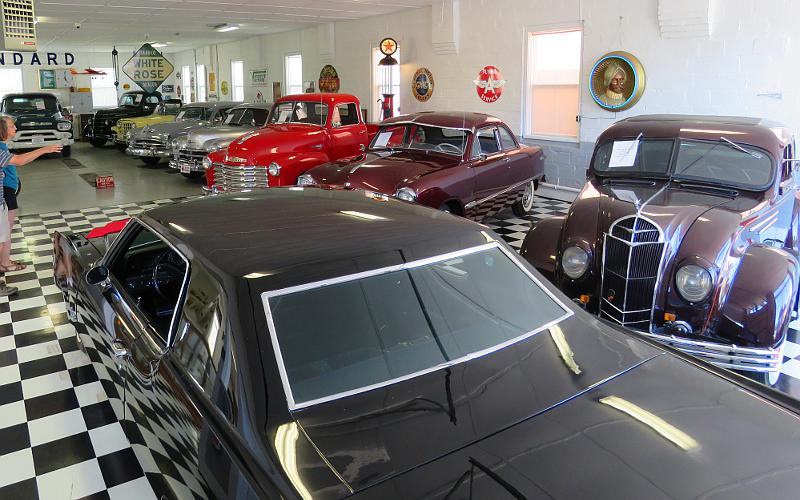 Classic cars in the old Chrysler dealership service area.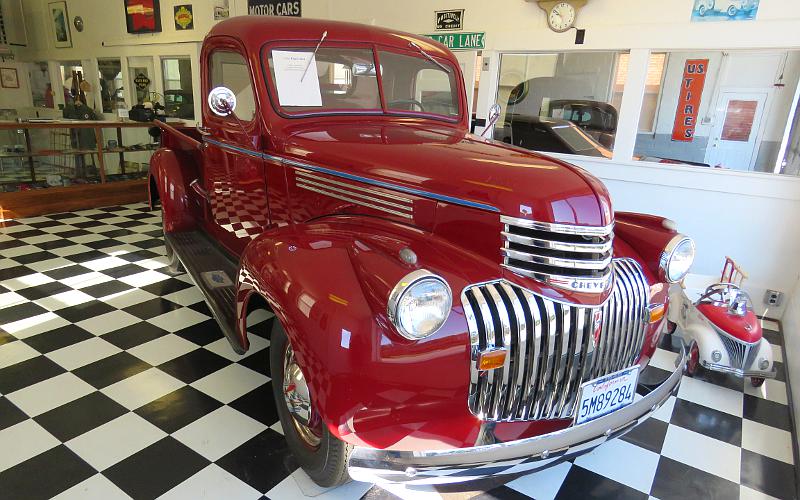 1946 Chevrolet 1/2 ton pickup with 6 cylinder, 235 cu. in. engine and 3 speed floor shift transmission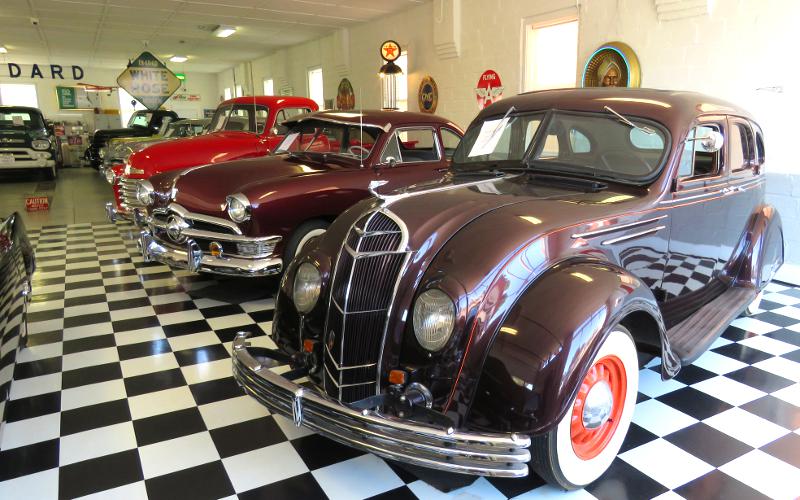 1951 Chevrolet Thriftmaster Pickup, 1950 Ford Custom Coupe, 1935 DeSoto Airflow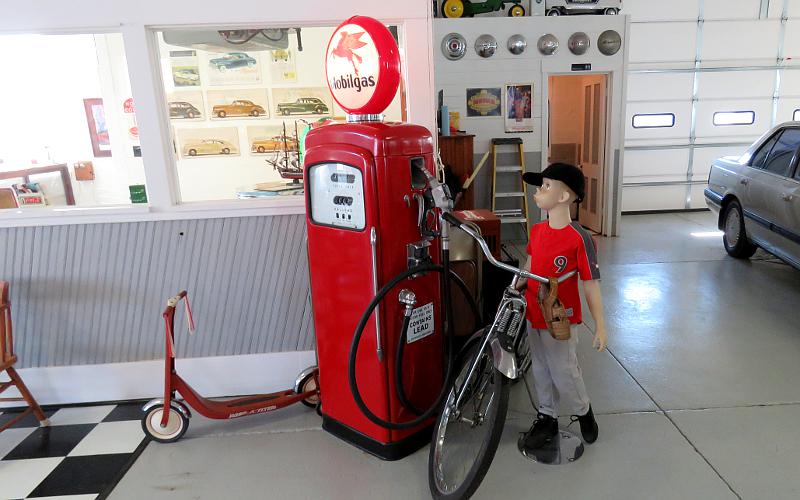 Pegasus gas pump

1938 International, 1950 Willy Jeepster, 1954 Dodge Royal Lancer Club Coupe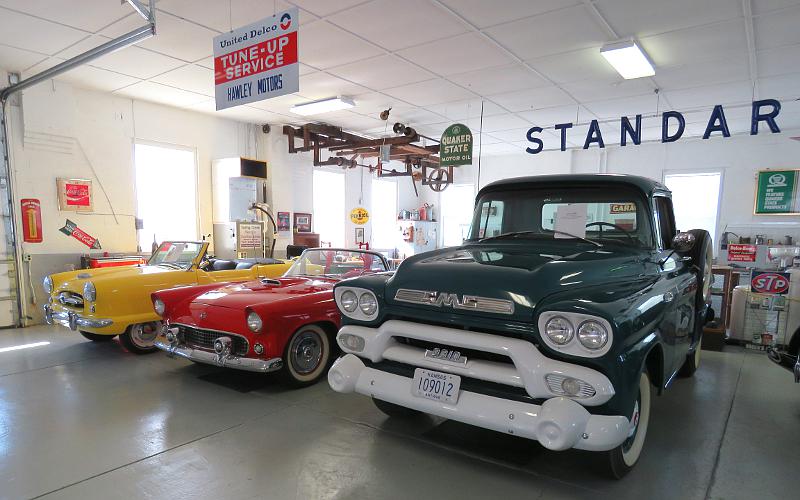 1955 Nash Metropolitan, 1955 Ford Thunderbird, 1958 GMC pickup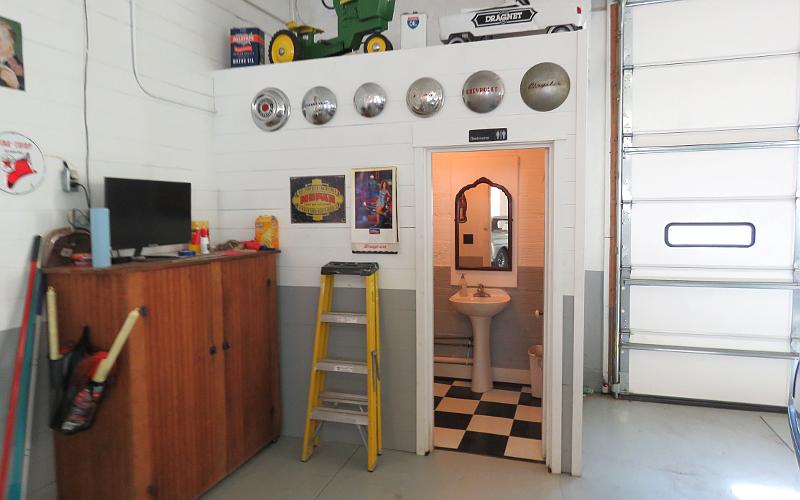 Restroom in the shop area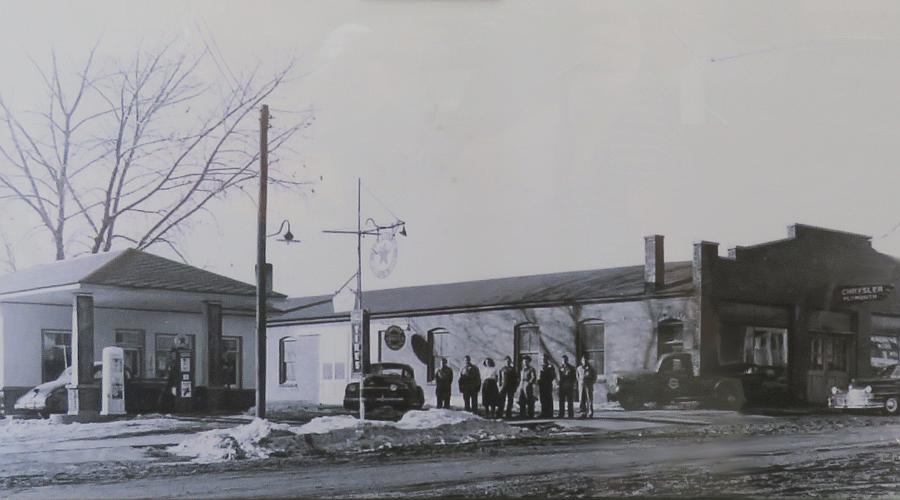 Page 1 Page 2
Grandpa's Old Ford Garage 55 Model T Fords cross Kansas
Kansas Attractions Kansas Travel & Tourism Home
copyright 2018 by Keith Stokes