St. Anthony Church

206 Church St.
Schoenchen, Kansas 67667
785-628-9214

Mass Saturdays at 5:30PM
Call for an appointment for a
free tour at other times.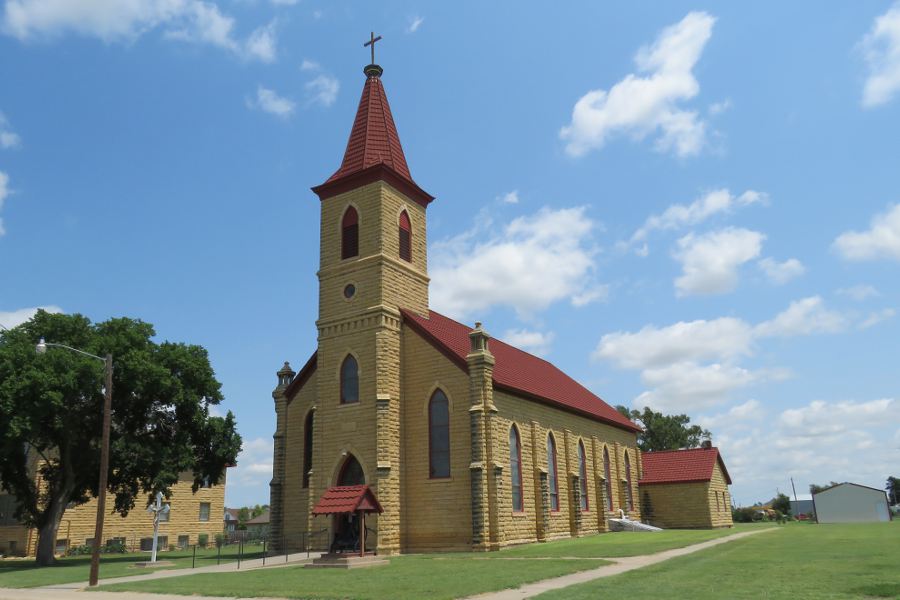 St. Anthony Church - Schoenchen, Kansas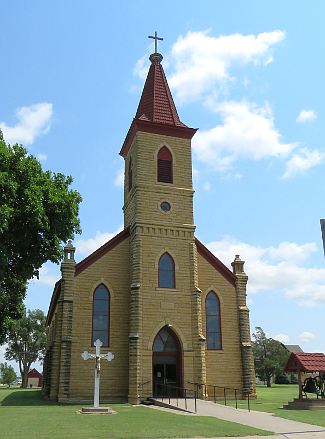 Like many of the large stone churches in western Kansas, St. Anthony Church in Schoenchen, Kansas was the third building is to serve this Catholic parish. The first church was built in 1879, just 3 years after Volga German settlers from Saratov, Russia founded the community. Schoenchen is one of the six original towns in Ellis County which was founded in 1876.
The first church had foundation problems from the start and was replaced in 1881. Construction of the beautiful present building began in 1900, using native stone, quarried in the area by members of the congregation under the direction of Father Emmeran Kausler. The church was dedicated on June 13, 1901. The church suffered from fires in the 1920s and 1932, but 1920ís. The church was rebuilt after each fire and gold capped arches and abutments were added following the second fire. The church has Gothic windows.
St Anthony Church is normally open only during services, but tours can be scheduled by appointment at 785-625-5451.
The adjacent school house was built from native limestone in 1912. The Schoenchen school district was founded in 1880. It was a public school, supported by taxes, but the students and teachers were Catholic and the priest from St. Anthony provided religious instruction during school hours. By the time that this building was erected, the teachers were nuns, who lived in an attached convent. In time, there was separation of the schools and the church. Since 1995, students from Schoenchen attend school in Hays, Kansas.
The model in the photo at the top of this page is an exact replica of St. Anthony's Church mad was created by Ronald Sauer, a member of St. Anthony's Parish Council. It is constructed from the same stone used to build the church.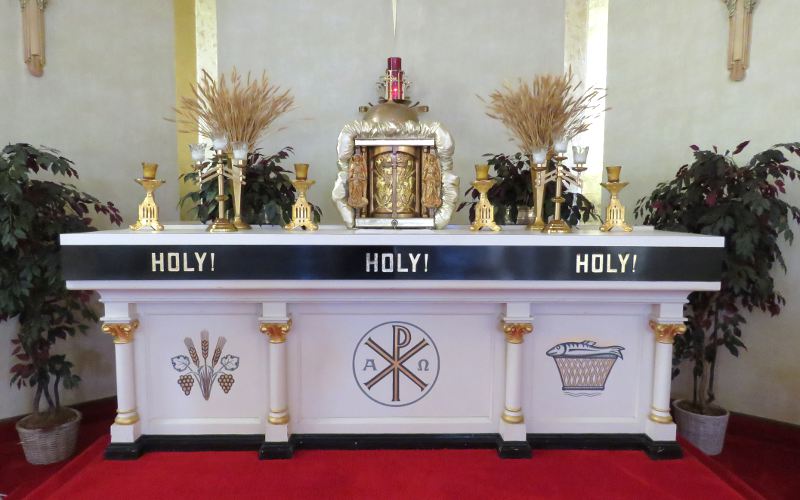 Main altar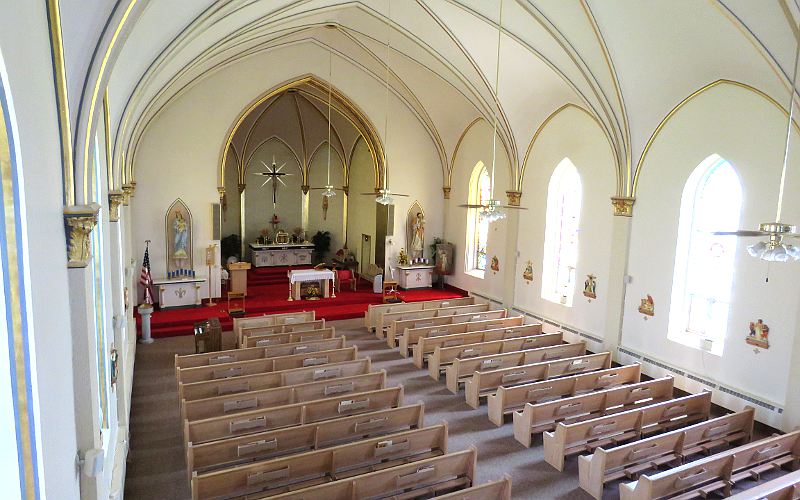 The sanctuary from the balcony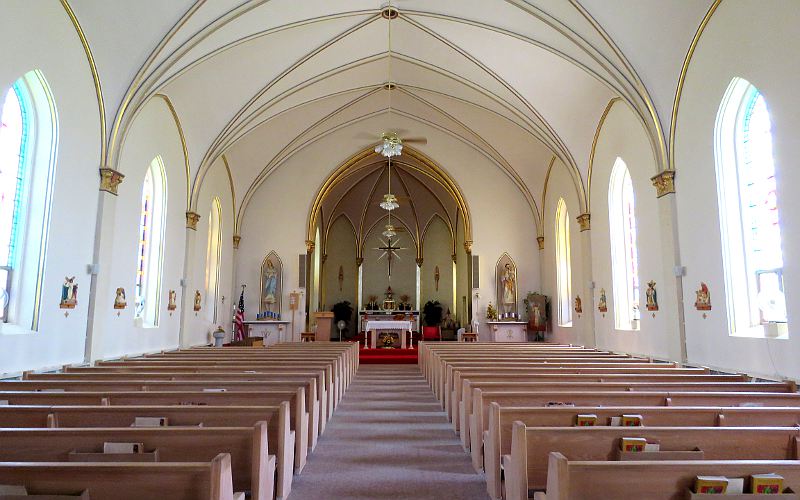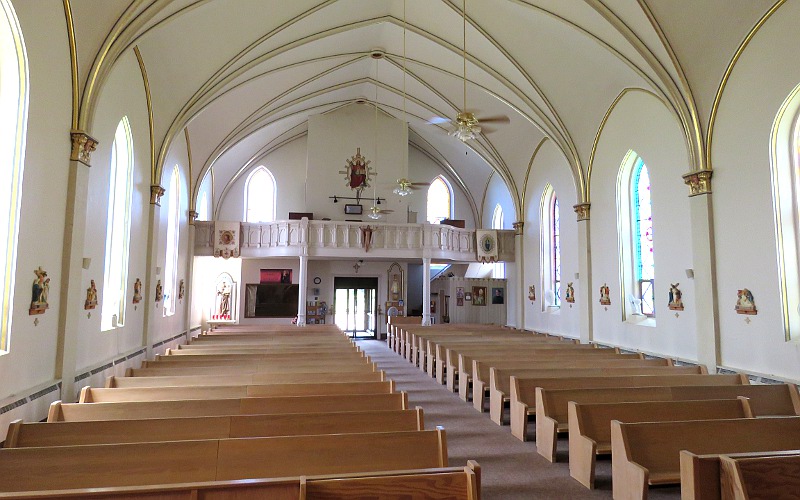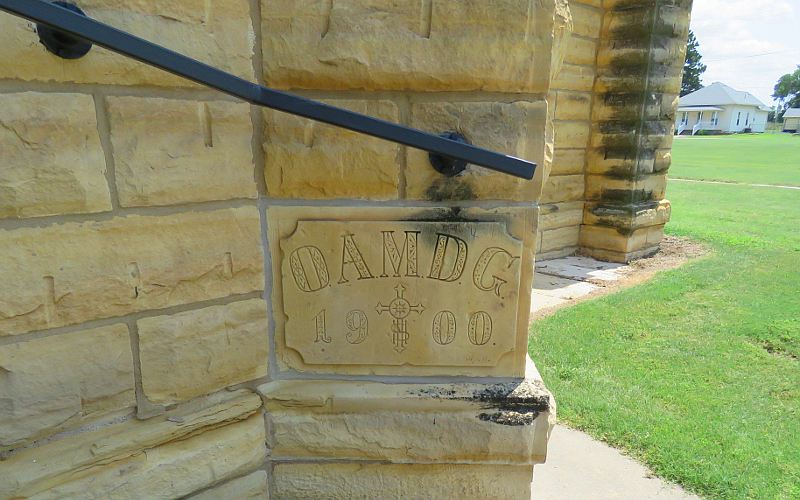 The cornerstone was laid in 1900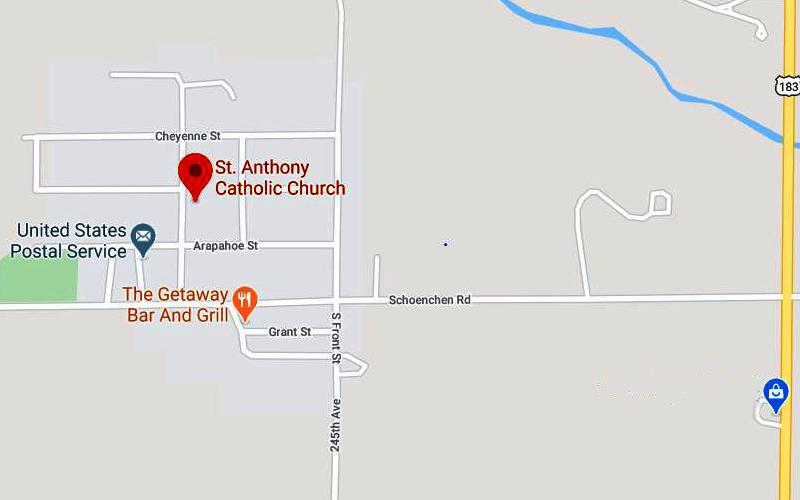 St. Anthony Church Map
copyright 2016-2020 by Keith Stokes