Stanton County Museum

104 East Highland Avenue
Johnson City, Kansas 67855
(620) 492-1526

Open
Monday to Friday: 10AM -5 PM
Other times by apointment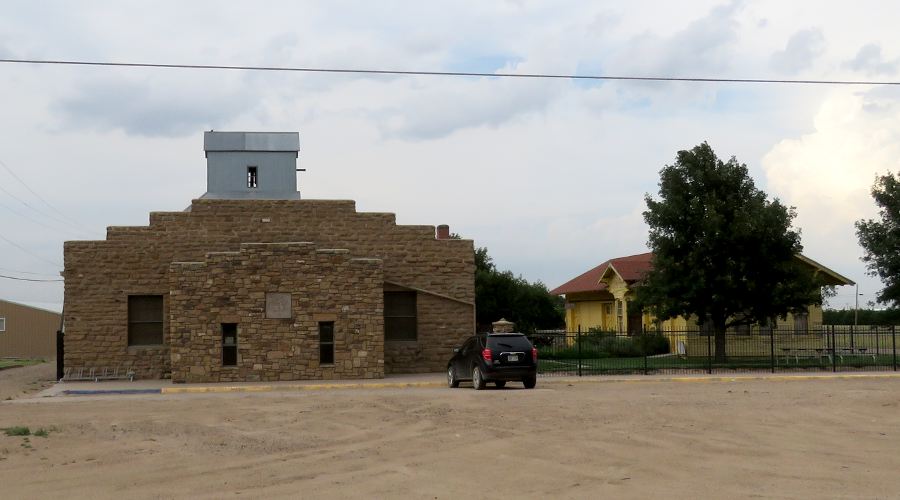 Stanton County Museum - Johnson City, Kansas
The Stanton County Museum in Johnson City, Kansas is a 6 building complex anchored by a handsome native stone structure which was built by the WPA in 1935. Stanton County Museum moved to this location in 1992.
The museum has nice displays and does a wonderful job of telling the history of the region. There are several buildings on the grounds which have been moved here, including a depot and a small grain elevator. Those other buildings weren't at their best when we toured the museum in July 2019, as they were full of items which had been stored or displayed in another 2 story building which was destroyed by a storm the year before.
My personal favorite parts of the museum tell the story of Stanton County's 9,000 year old Paleoindian Winger Bison Kill Site and even earlier Kansas history.
We were a little confused as to the name of the community and the Director of the museum, Katie Herrick, explained that Johnson City is the name that the first postmaster registered, but that most people living here call it Johnson, Kansas and that is what we saw on some signs including county highway signs.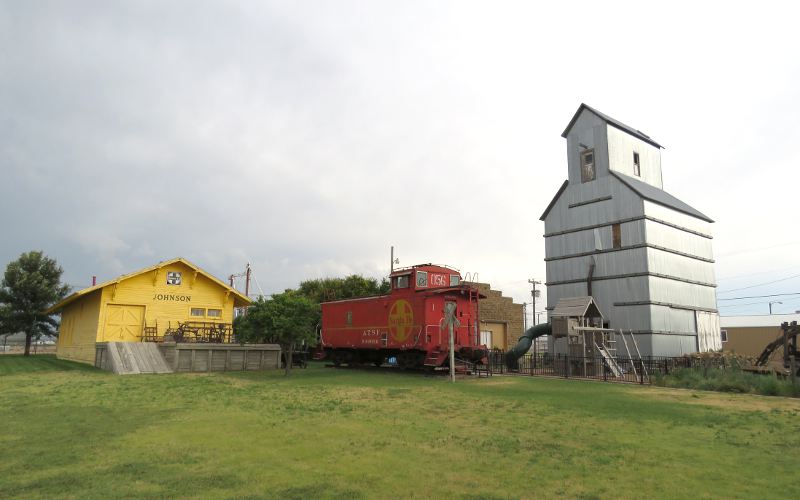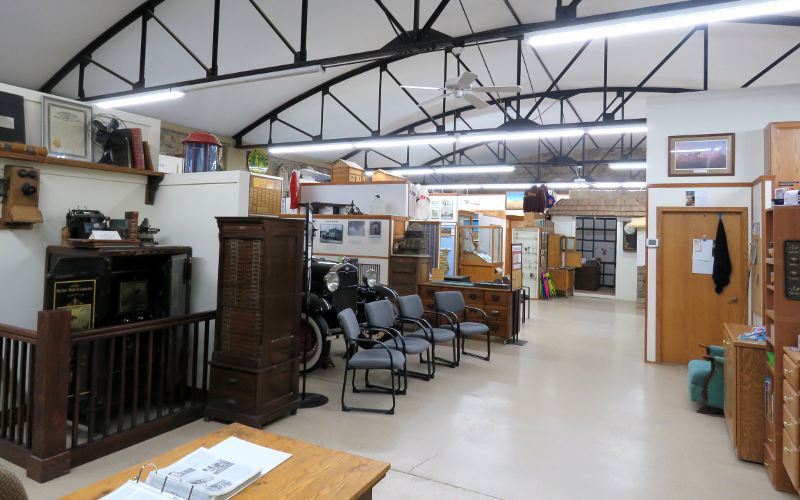 Main gallery in the 1935 WPA building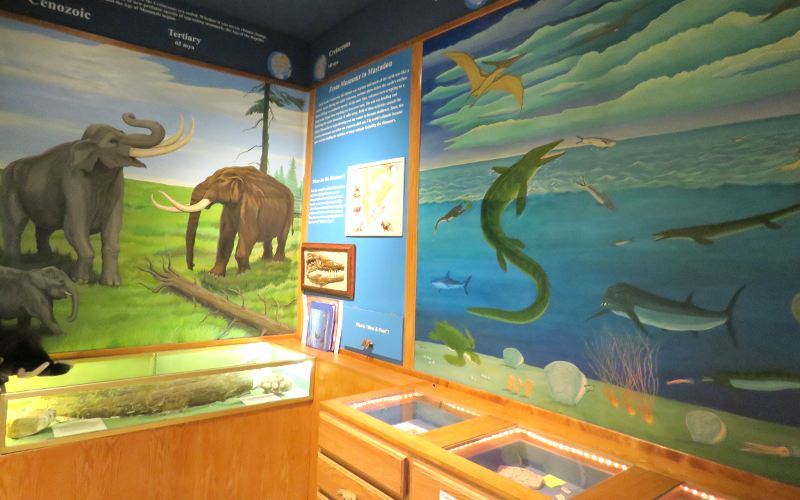 Two of the four Chuck Bonner murals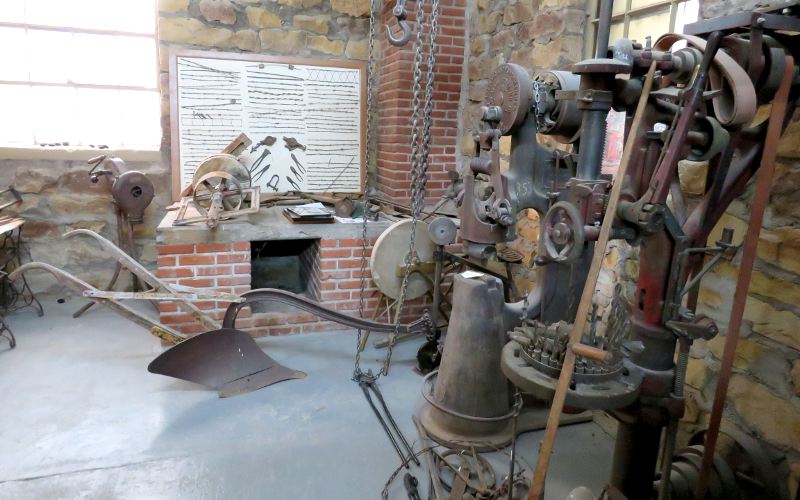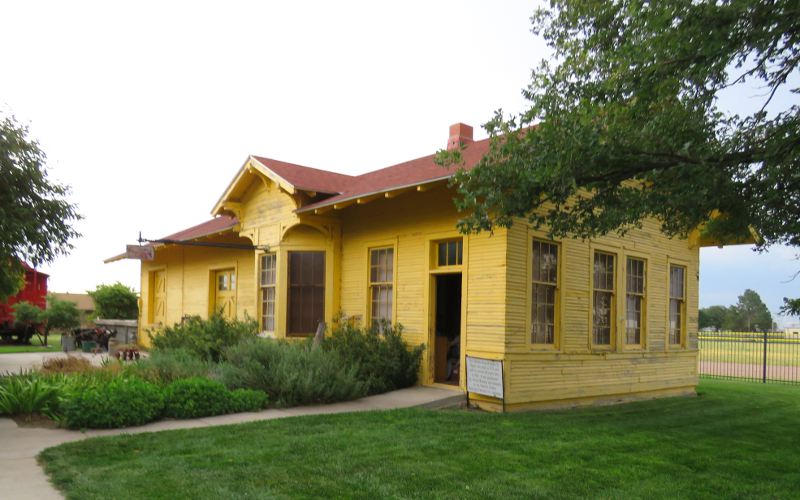 Johnson Branch Santa Fe Depot built in 1983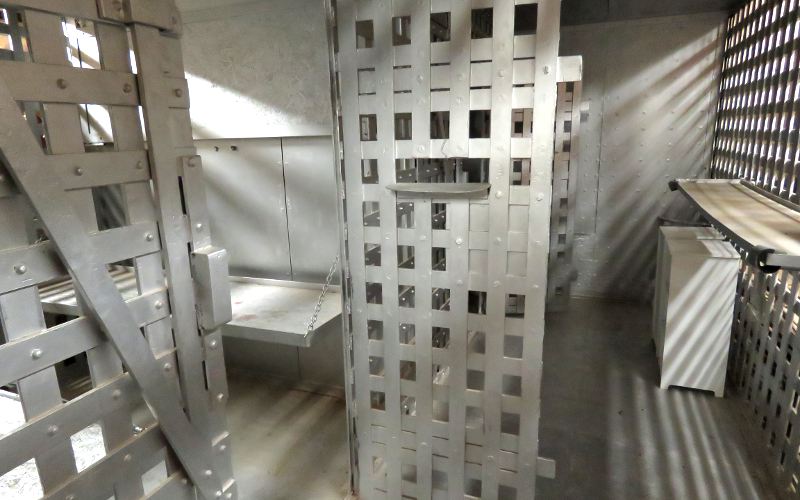 Old Stanton County Jail built in 1887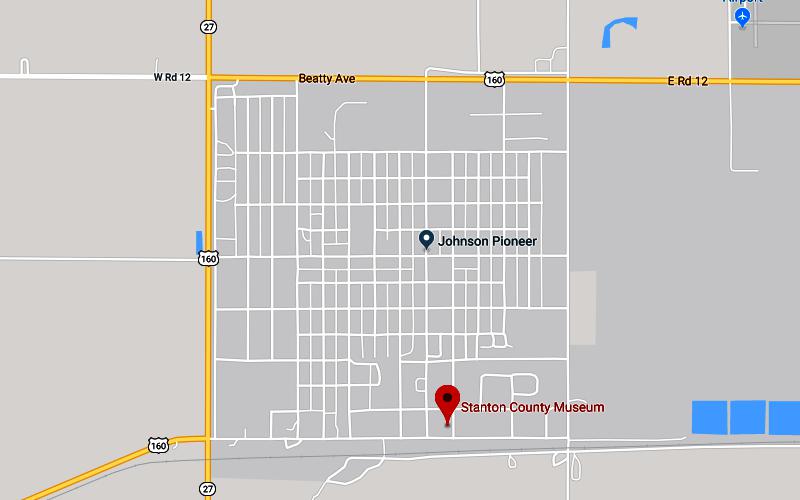 Stanton County Museum Map
copyright 2019-2022 by Keith Stokes