St. Bede Catholic Church
7344 Drought Street
Kelly, Kansas 66538
(785) 889-4896

Mass Sundays at 10AM &
the 2nd Wednesday of the month at 6:30PM
Call for an appointment at other times.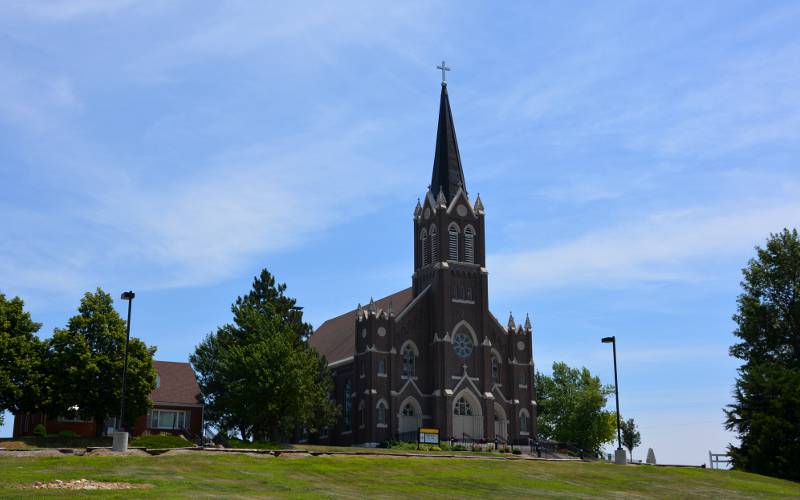 St. Bede Catholic Church - Kelly, Kansas
St. Bede's Parish in Kelly, Kansas was organized in the fall of 1901. The first church was built in 1902, but he wood frame building burnt to the ground in 1913. The cornerstone of the present building was laid the same year and it was completed and dedicated on October 10, 1915.
A few years ago a friend told me that this tiny community had a huge Catholic Church and I finally checked it out in 2014. Wow! The 1915 German Gothic inspired limestone building is very ornate, inside and out. We must have spent 20 minutes photographing the altars, statues, windows and other features. The ornate wooden pulpit has a staircase leading up to it and a canopy shaped like a large shell.
St. Bede's Catholic Church is served by a pastor from Onaga, Kansas. The Catholic communities at Corning, Kelly and Onaga are formed into a combined community being served from Onaga Rectory.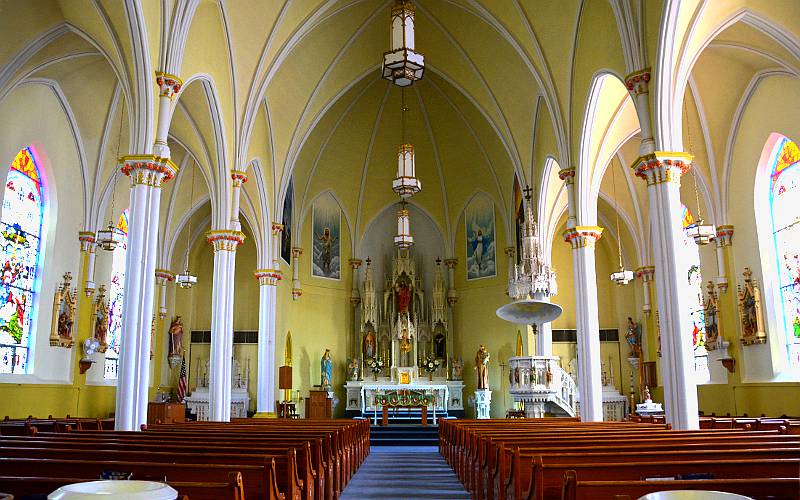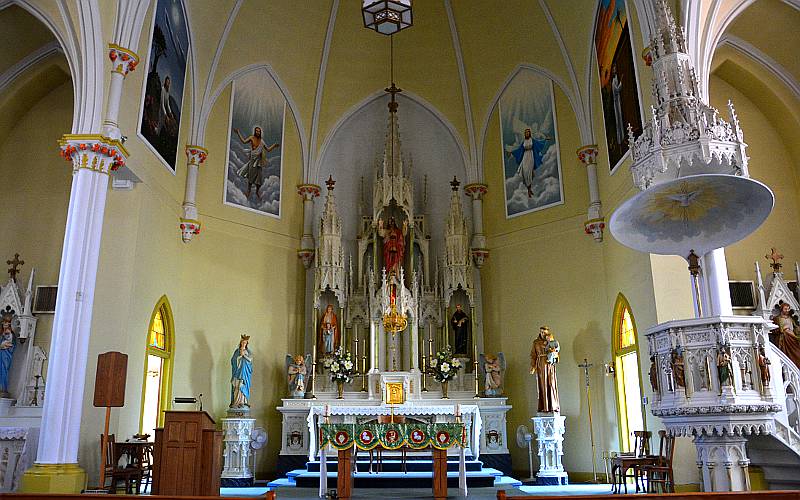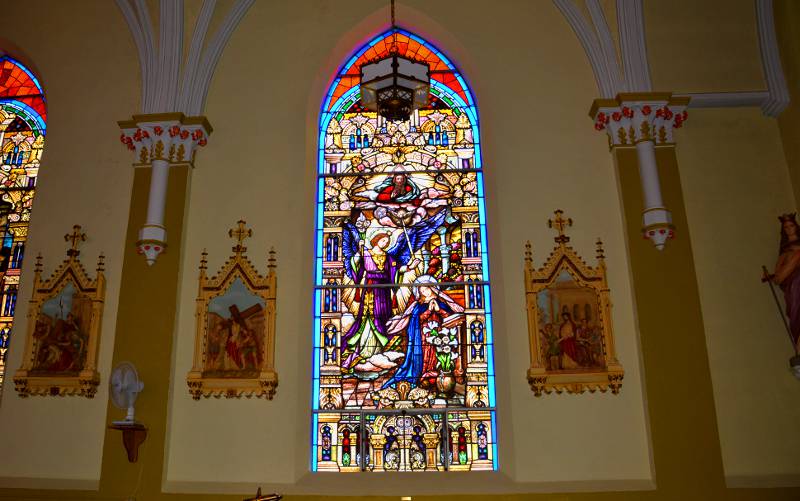 Stained glass window and Stations of the Cross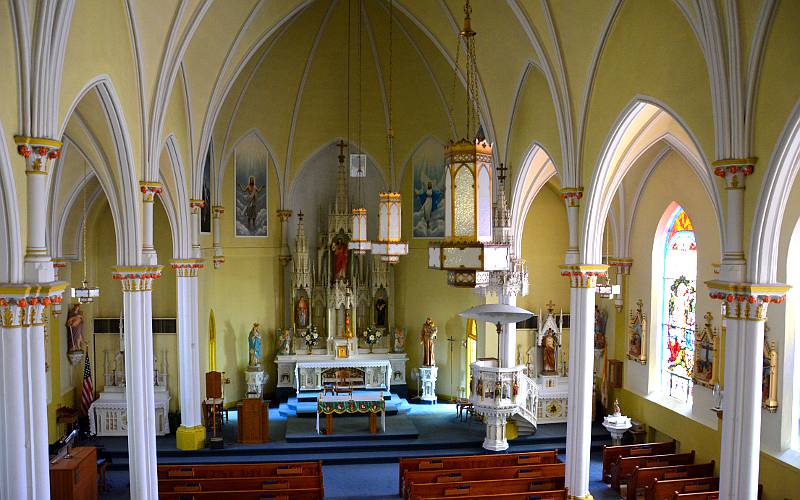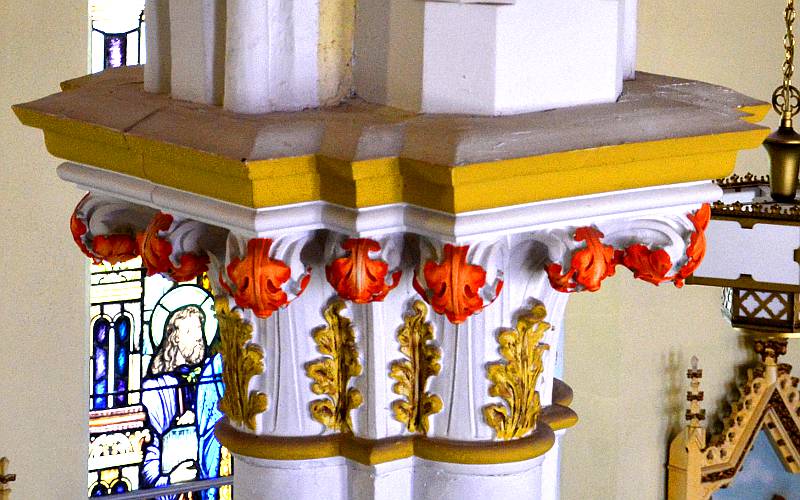 Ornate capital a the top of a pillar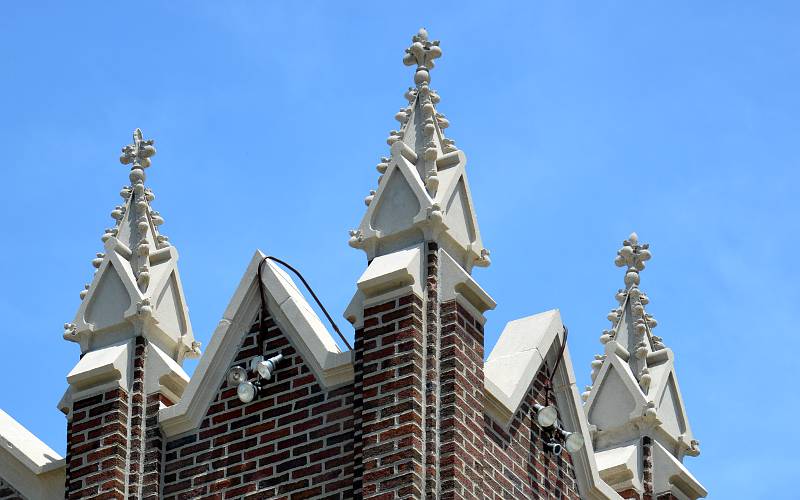 Ornate flèches on the towers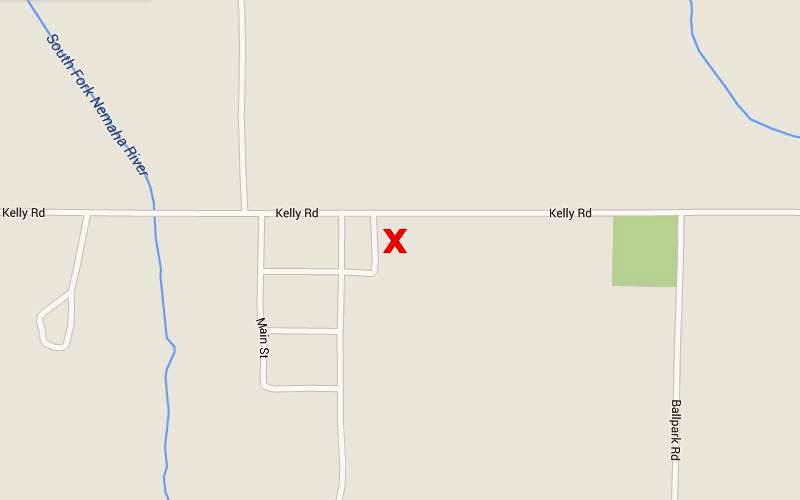 St. Bede Catholic Church Map
copyright 2014-2018 by Keith Stokes