St. Benedict's Church
1000 North 2nd Street
Atchison, Kansas 66002
(913) 367-0671

Open 24 hours.
If the front doors are locked, ring the Adoration Chapel bell at the side door for admittance to the main building.
St. Benedict's Map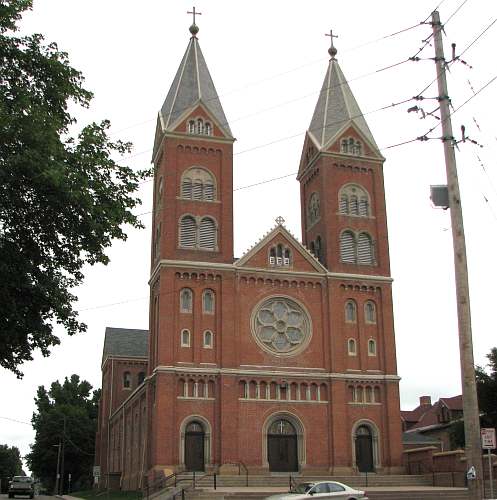 St. Benedict's Church - Atchison, Kansas
St. Benedict's Catholic Church in Atchison, Kansas is a parish of the Roman Catholic Archdiocese of Kansas City, Kansas. The cornerstone for the present building was laid August 26, 1866. It was built around the earlier Saint Peter and Saint Paul Church, which held its first Mass on December 25, 1858.
St. Benedict has changed significantly over the years. The present High Altar was added in 1895. The towers at St. Benedict's Church were added in 1891 (East) and 1905 (west). The paintings high above the altar were painted by Theodore Barasch, who added 21 panels in 1927.
The biggest change to St. Benedict's is the function of the church. For the first 100 years it was the Abbey Church for the Order of St. Benedict, but became a parish church when it was replaced by a much larger Abbey Church attached to the Abbey.
St. Benedict's church is at the southwest corner of Benedictine College. Be sure to drive or walk through the Benedictine College campus.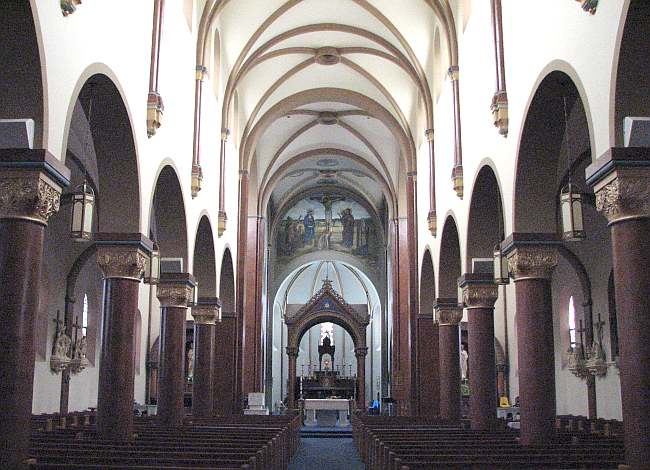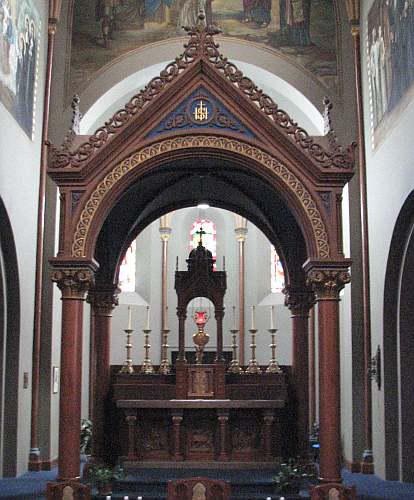 High Altar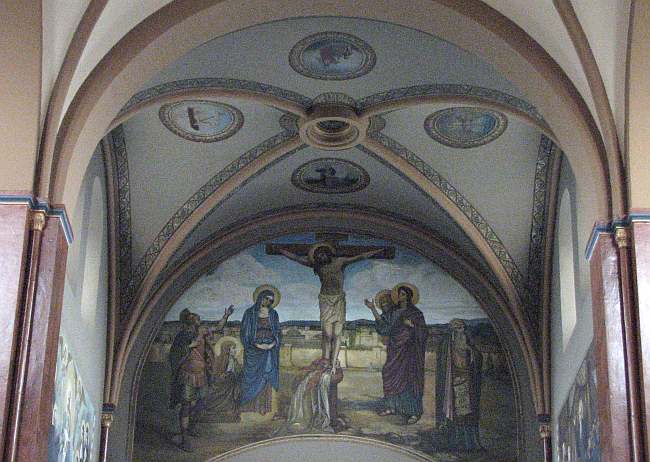 Paintings by Theodore Barasch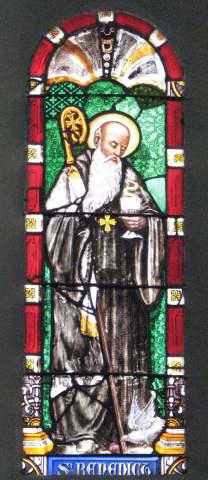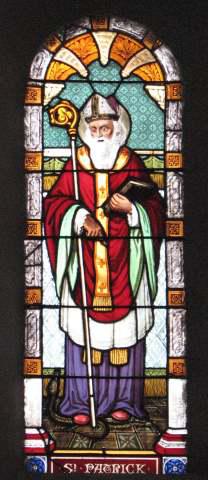 St. Benedict's Church stained glass windows.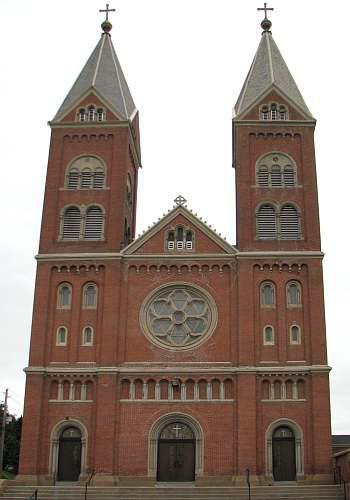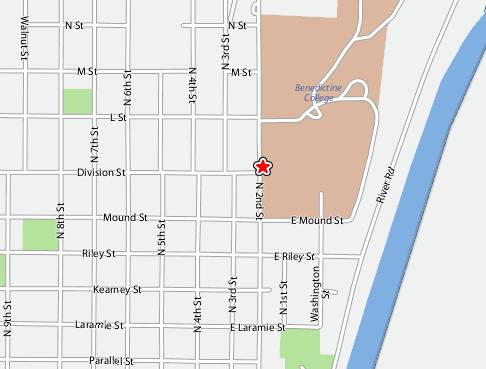 St. Benedict's Catholic Church Map
Beautiful & Historic Kansas Churches
Kansas Attractions Kansas Travel & Tourism Home
copyright 2007-2020 by Keith Stokes