Steve's Meat Market

32685 Lexington Avenue
De Soto, Kansas 66018
(913) 583-1390

Tuesday - Friday: 9AM - 6PM
Saturday: 9AM - 5PM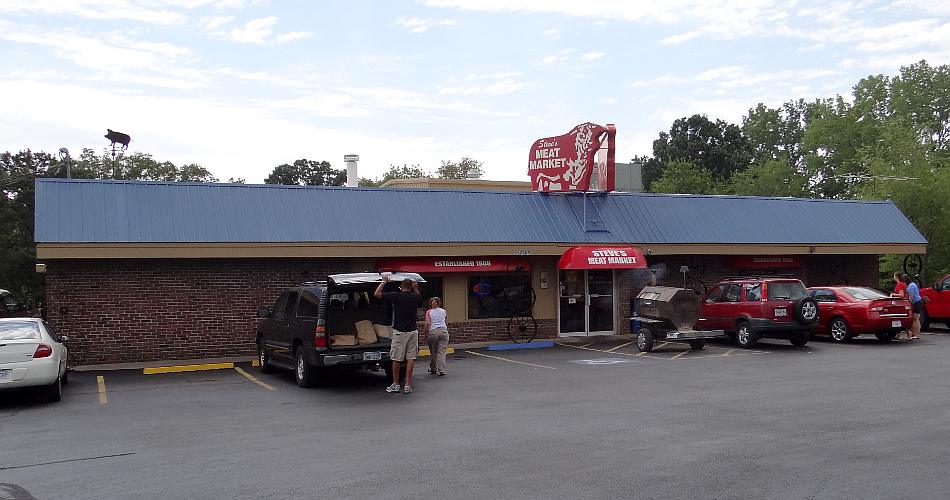 Steve's Meat Market has been serving De Soto, Kansas and western Johnson County for over 40 years. It is one of the busiest businesses in De Soto.
Steve's isn't just a full service meat market and deer processor, they prepare many specialty meats, including bratwurst, sausage, slim Jims, pickled pig's feet, and pickled polish sausage. They also provide a variety of fresh meat, raw bones, cooked bones and hooves for pets. There is a small room devoted to meat products for pets
I like the pickled Polish sausage and Steve's Slim Jims, but my favorite item is the tender, pickled beef tongue. I love to keep a jar of the tongue on hand for quick easy snacks or sandwiches. The smoked meats are also very good.
Steve's Meat Market stocks many cuts of frozen buffalo as well every part of the pigs and cows.
Every Saturday morning, Steve's hosts a public live market allowing you to hand select and purchase direct from a farmer.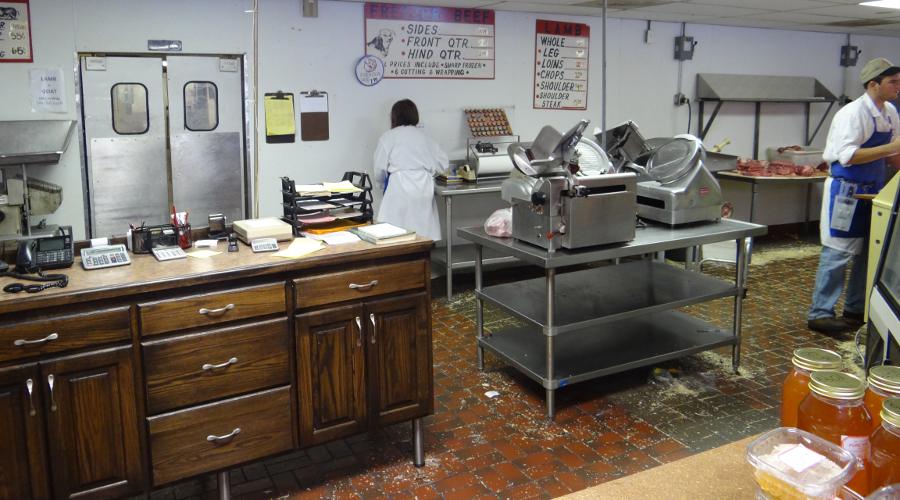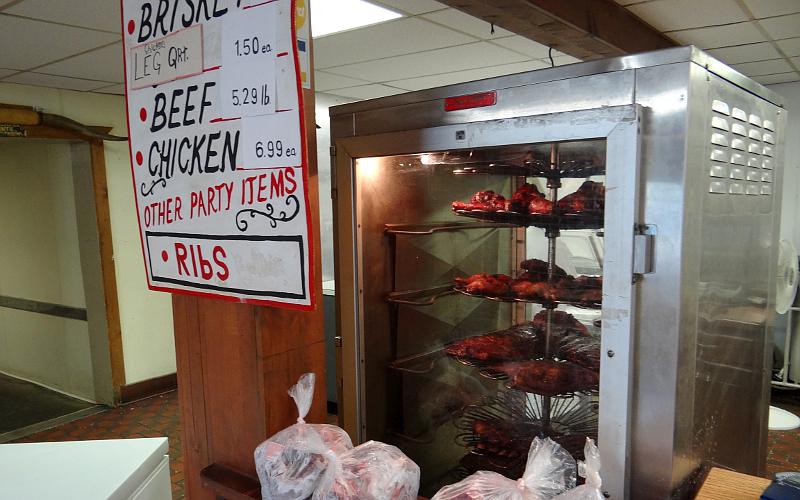 Smoked brisket, beef, turkey, chicken and pork ribs at Steve's Meat Market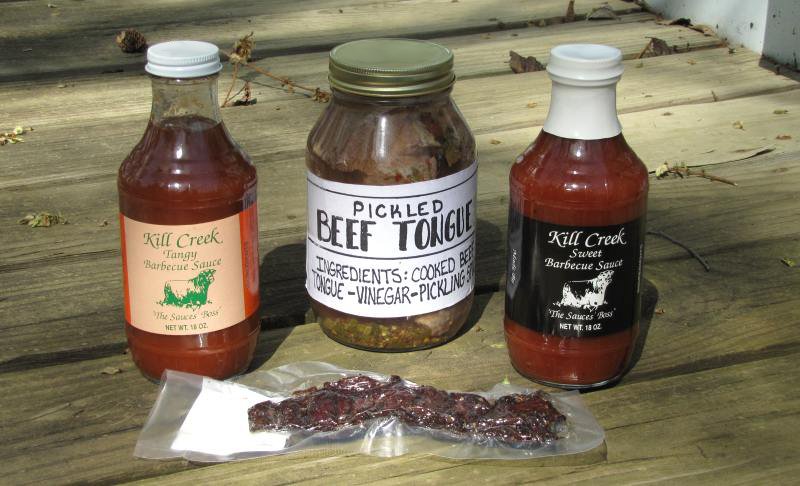 Kill Creek Barbecue Sauce, pickled beef tongue and Steve's beef jerky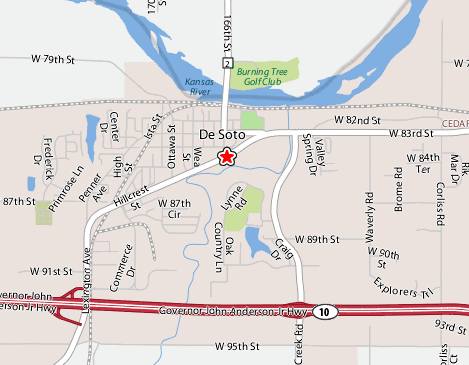 Steve's Meat Market Map
Kansas Specialty foods
Kansas Attractions Kansas Travel & Tourism Home
copyright 2008-2017 by Keith Stokes