St. Joseph Catholic Church
215 West 13th Street
Hays, Kansas 67601
(785) 625-7356

open during daylight hours
mass served Saturday at 5PM
Sunday at 7:30 & 10:30AM

St. Joseph Catholic Church Map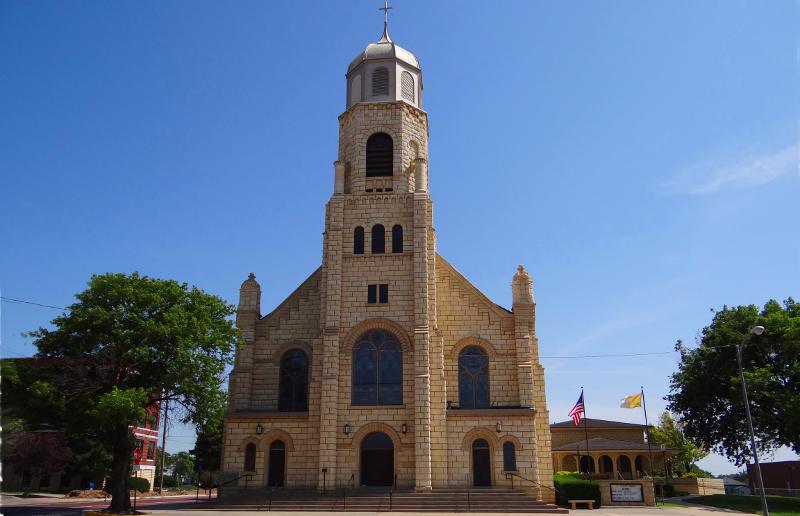 St. Joseph Catholic Church - Hays, Kansas
St. Joseph Catholic Church in Hays, Kansas is just one of the magnificent stone churches in Ellis County. Like many of today's churches, it was the 3rd church built at its location by the Volga German speaking immigrants and was built when the area was at its peak. The interior is not as ornate as many of the nearby Catholic churches, but the building is impressive and and there is an interesting history.
The cornerstone for St. Joseph Church was laid November 28, 1901 and the new building was completed June 12, 1904. There was still much to be done to the church. For example, the steam were installed near the end of the first winter. The communicants continued to work on the church for years and the photo below shows the interior as it looked when the first organ was installed.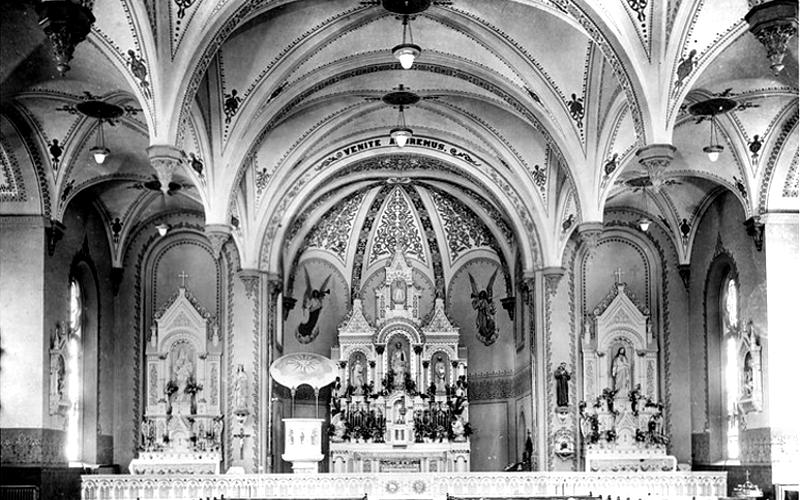 Over the decades there were more periods of remodeling and restoration and the installation of a larger organ, which was later upgraded. The current organ has 856 pipes in 57 ranks, plus harp, chimes and harpsichord.
St. Joseph Church was founded by Capuchin friars, Fr. Matthew Hau and Fr. Anastasius Mueller, who arrived in May 1878. The first church was built later that year, along with a an adjacent residence. More Capuchins came to serve this parish and other nearby parishes over the years and a larger two story friary was built across the street in 1898. A third story was added to the friary in 1915.
The Capuchins continued to serve St. Joseph Parish until 2013, Today the parish is led by diocesan priests and the friary is now the Parish Service Center.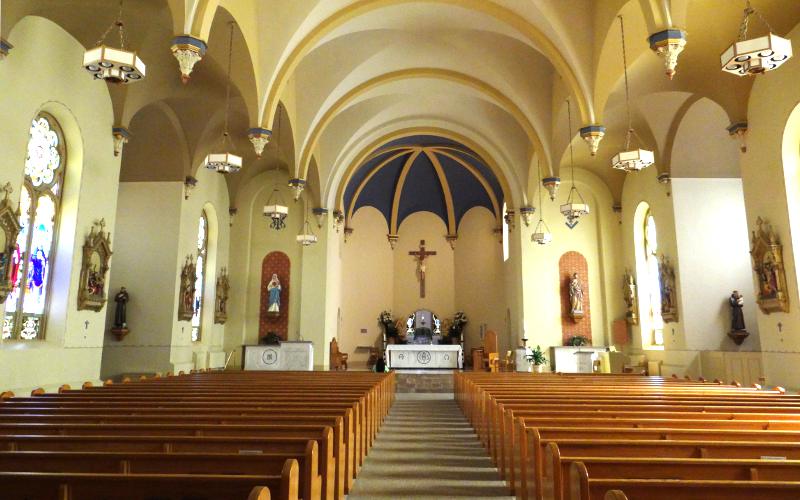 St. Joseph Catholic Church in 2014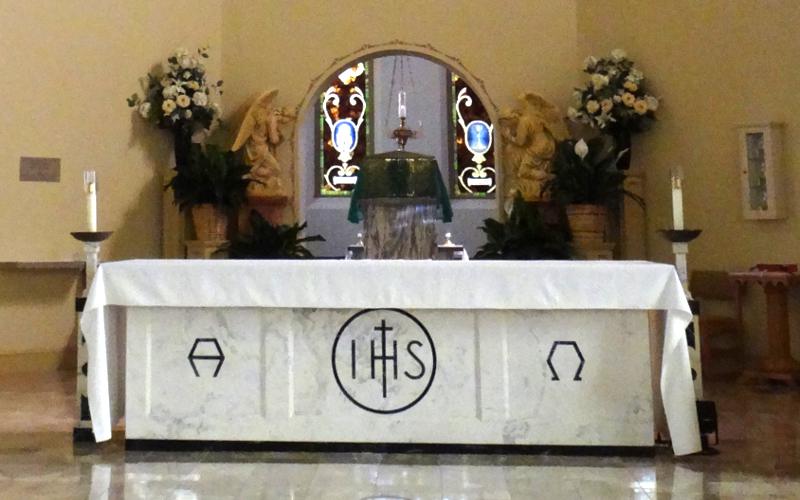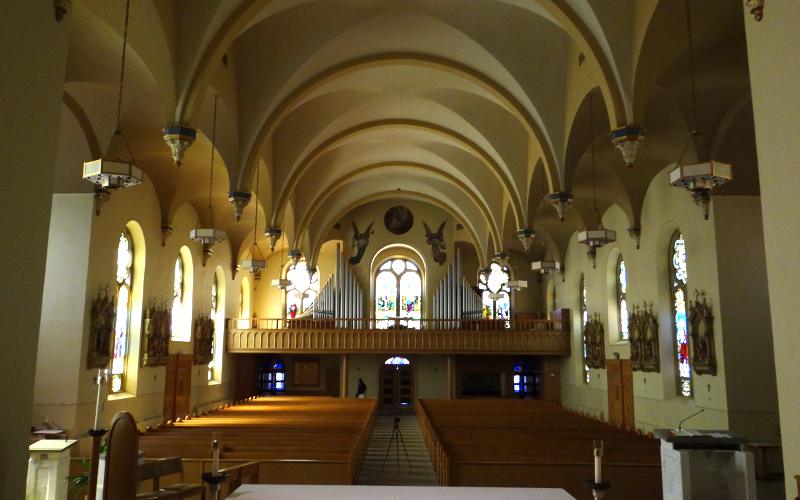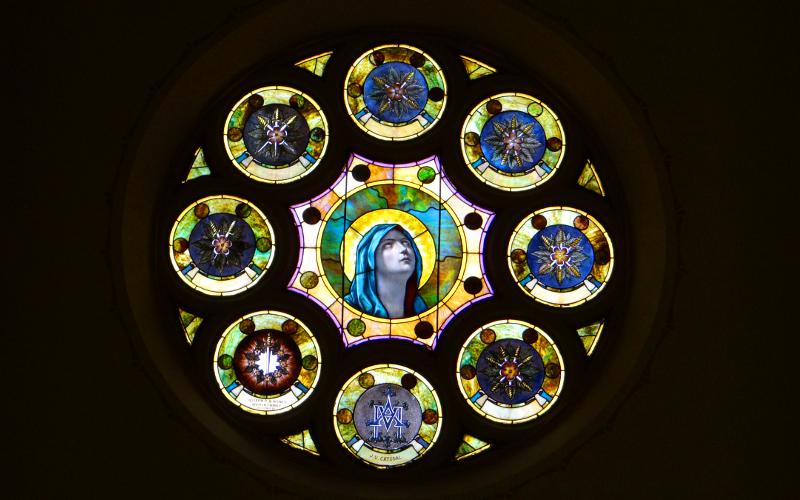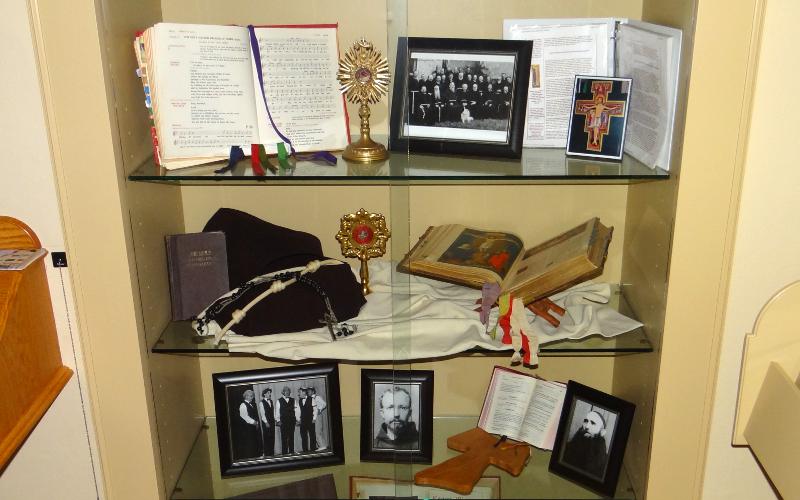 Tribute to 135 years of service by the Capuchin Friars at St. Joseph Church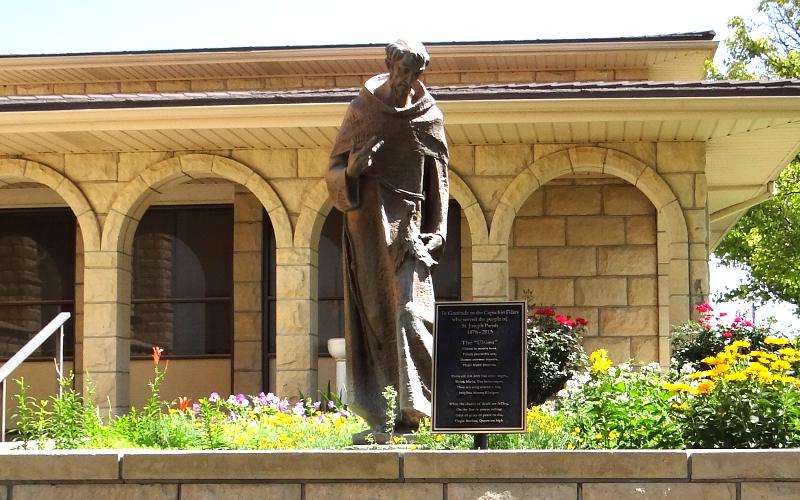 Bronze statue of St. Francis of Assisi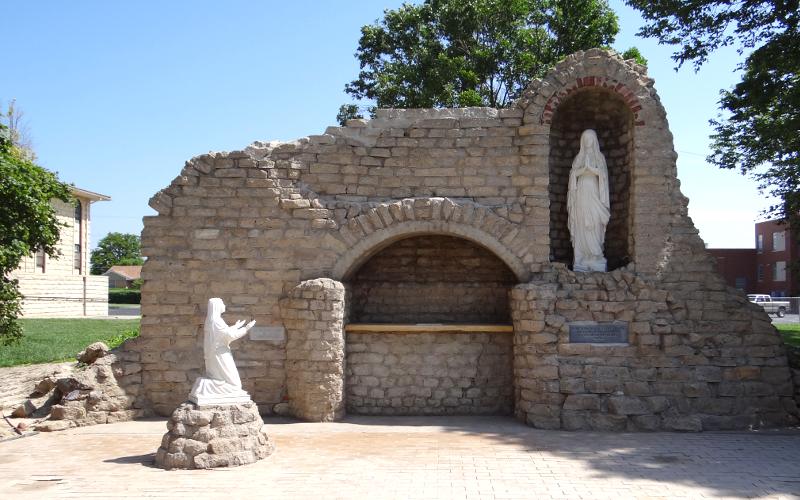 St. Joseph Church Grotto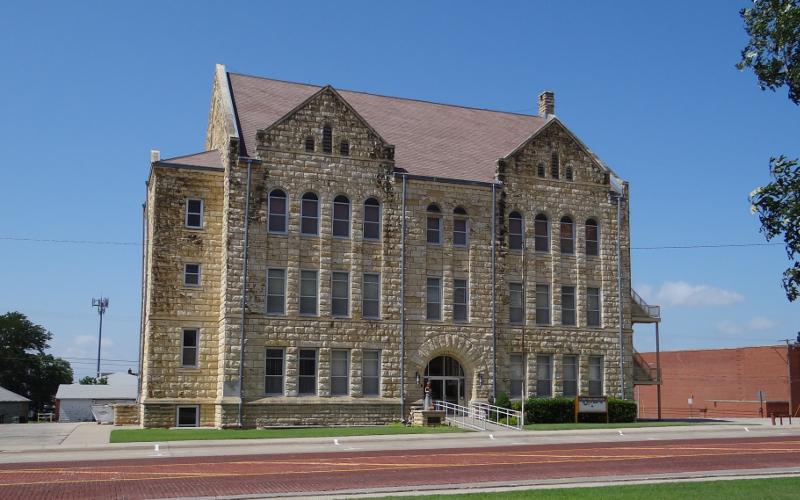 St. Joseph Catholic Church Parish Service Center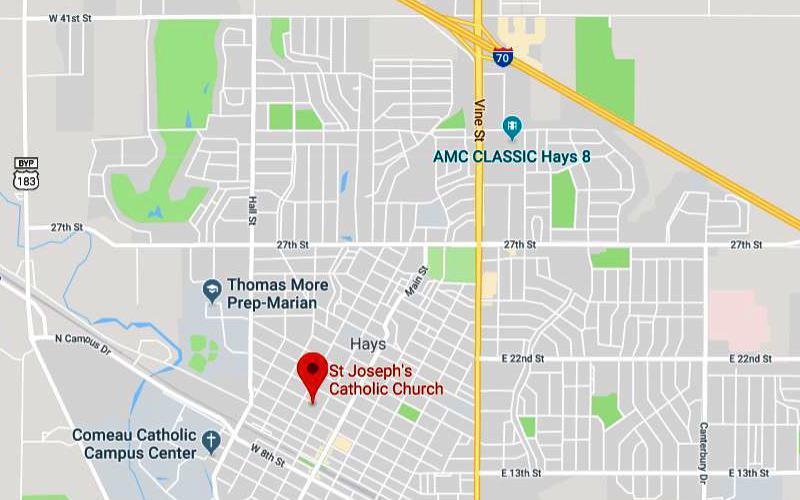 St. Joseph Catholic Church Map
Beautiful & Historic Kansas Churches
Kansas Attractions Kansas Travel & Tourism Home
copyright 2014-2019 by Keith Stokes