St. Joseph Catholic Church

28035 Saint John Street
New Almelo, Kansas 67645
(785) 567-4875

Open daily 8AM - 8PM
Mass Sunday at 8:30AM

St. Joseph Catholic Church Map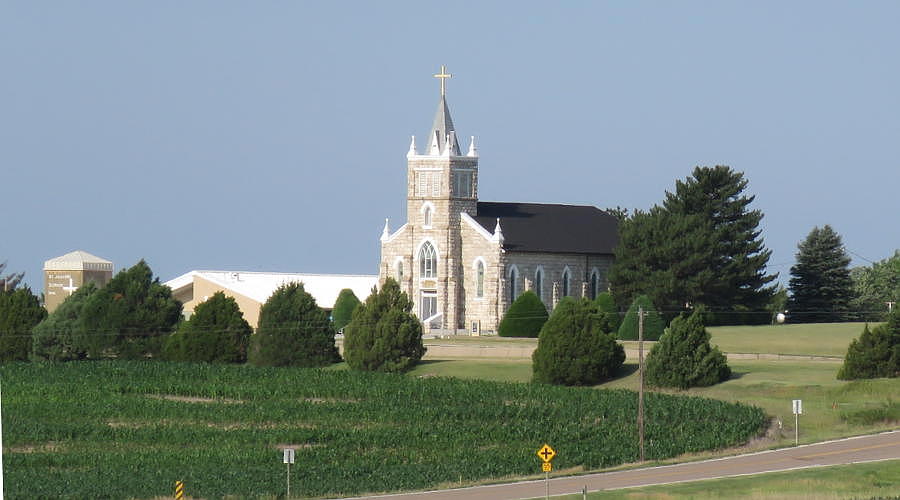 St. Joseph Catholic Church - New Almelo, Kansas
St. Joseph Catholic Church in New Almelo, Kansas is a striking stone church which was constructed on a hill in 1908 and stands out as you approach the tiny community from the east. The first Mass was celebrated in a dugout home in 1878. A separate dugout was constructed for worship services in 1879. It was replaced by a stone church in 1880, which was replaced by a larger stone church in 1900. That larger stone church burned on Easter Sunday in 1908 and this still larger (75x100') building was dedicated on December 8, 1908.
A school was built next to St. Joseph Catholic Church and classes were taught from 1884 unto 1974. The most recent school was built in 1950 and still stands today.
The church building is kept unlocked from 8AM - 8PM. You will need to move padded weight which keeps the doors closed, to see the interior. The furnishings are rather plain in the style of Vatican II, but I love the stained glass windows.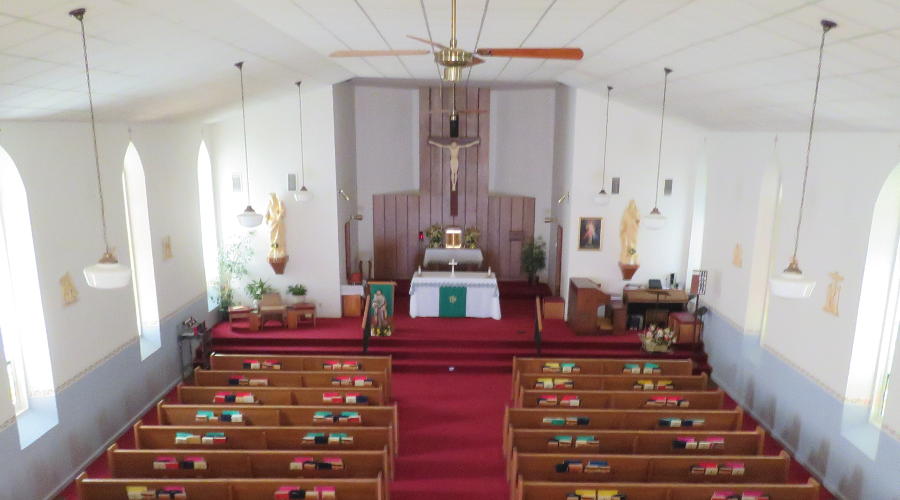 The sanctuary as seen from the balcony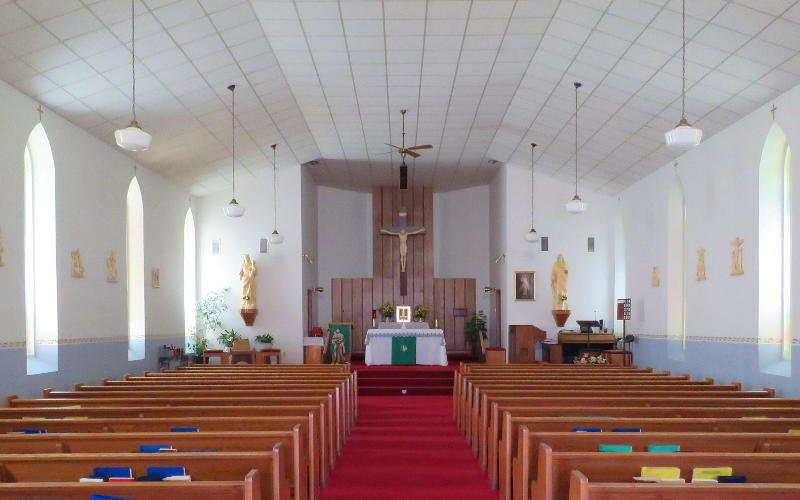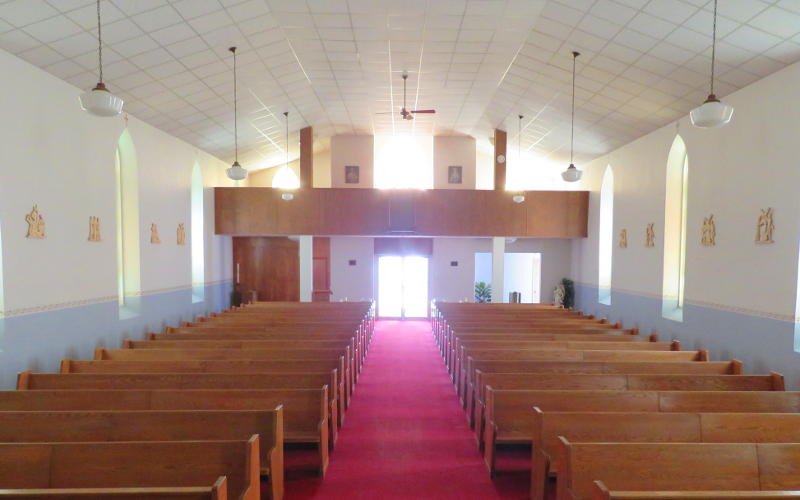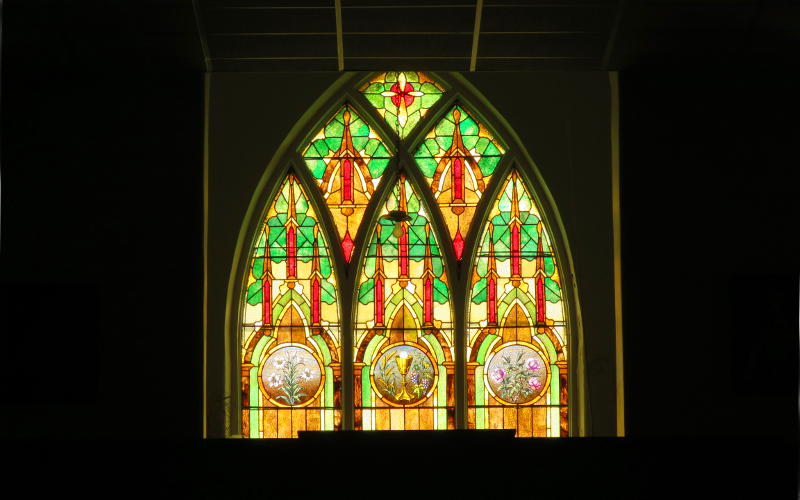 Stain glass window at the front of the church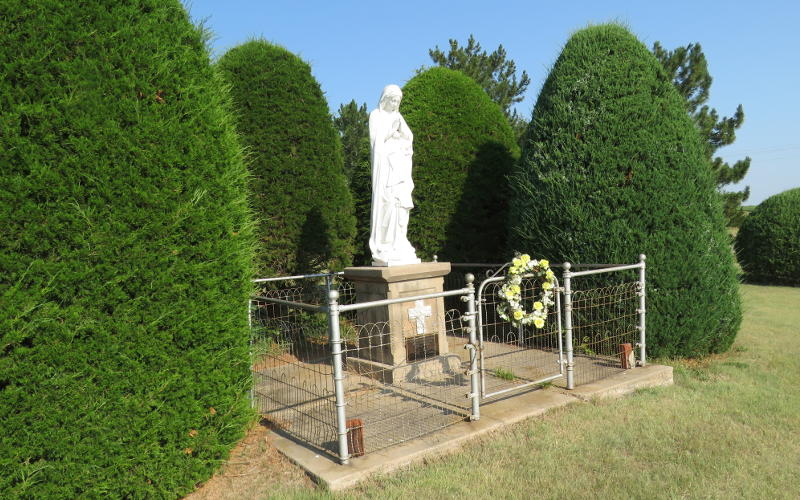 Graves of Mother & Daughter May & Margaret Gilleece who died in a prairie fire in 1879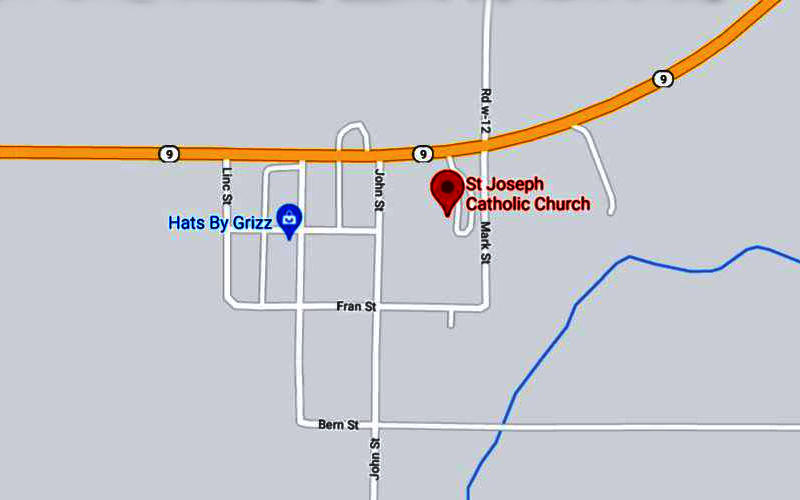 St. Joseph Catholic Church Map
Beautiful Kansas Churches
Kansas Attractions Kansas Travel & Tourism Home
copyright 2021 by Keith Stokes