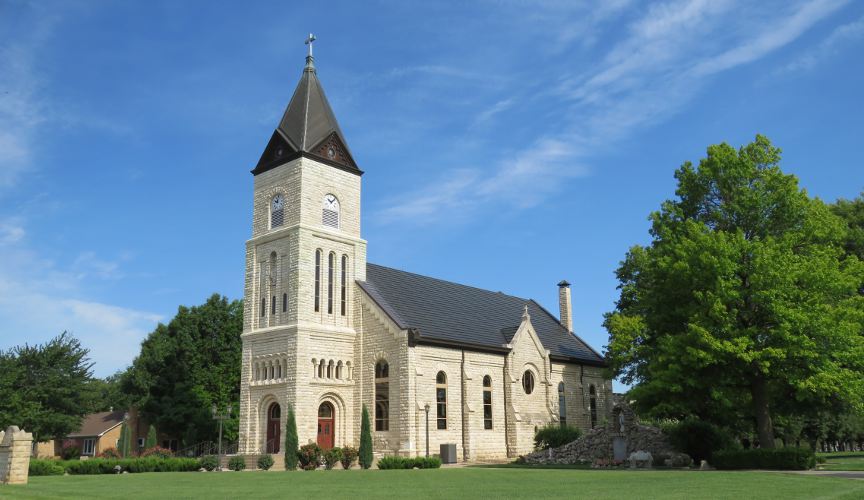 St. Mark the Evangelist Catholic Church - Colwich, Kansas
St. Mark the Evangelist Catholic Church is a historic Romanesque church in Colwich, Kansas. It was built from 1903-1906, but has been remodeled and made more ornate over the years. St. Mark was added to the National Register of Historic Places in 1991.
St. Mark parish was established and a small frame church built in the 1870s, but like many of the beautiful stone churches across Kansas, this is the 3rd church which has served this parish.
The blueprints for St. Mark came from Germany and the church is 137' long, 55' wide, with 24' ceilings, a 30' nave and a 125' tall bell tower. The parish purchased the old Wichita Watch Factory building to salvage its material and parishioners hauled much of the material to the church site by horse or ox drawn cart. The windows were imported from Germany in 1905.
The church has six relics with letters of authenticity for them: The Holy Cross, two of St. Mark, St. Boniface, St. Peter, and St. Paul. Relics are physical objects associated with a saint - part of the person's body or an object with which he or she was in contact.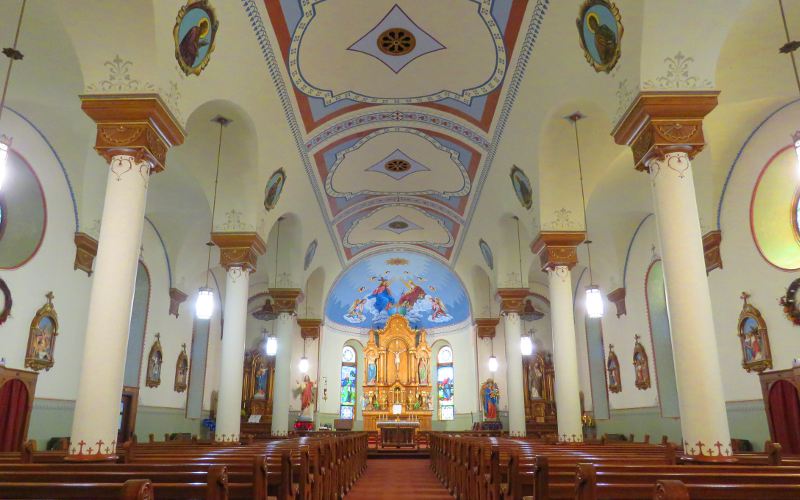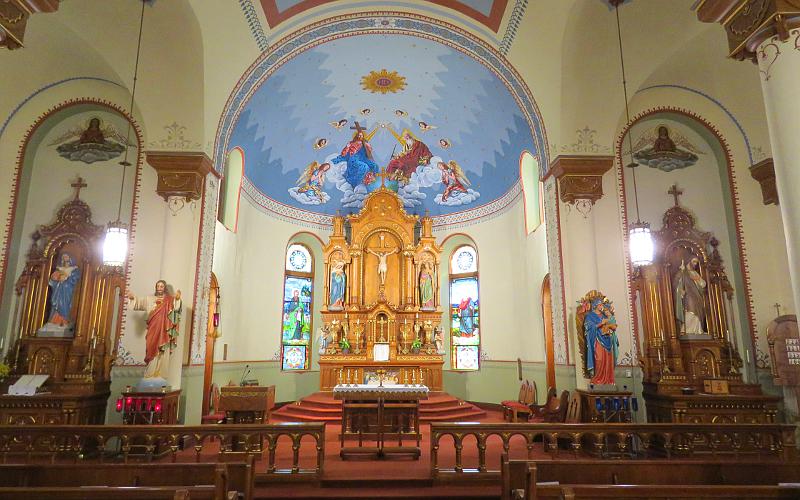 With the exception of two angels on the High Alter (center) the alters are all original.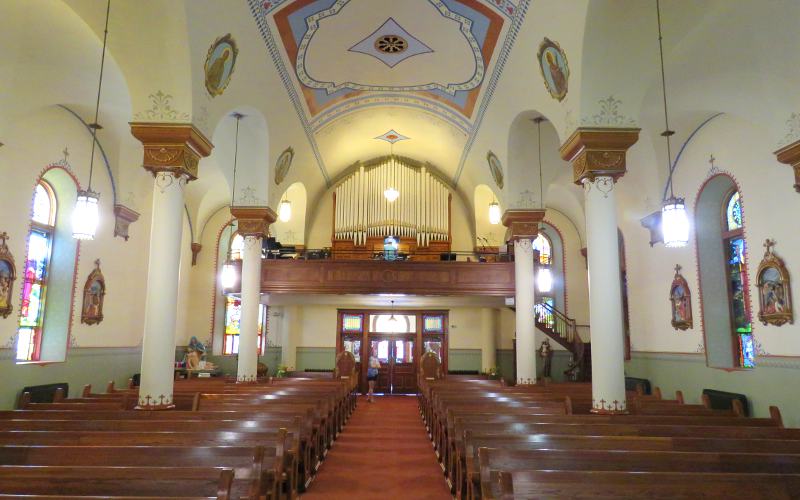 Choir loft and pipe organ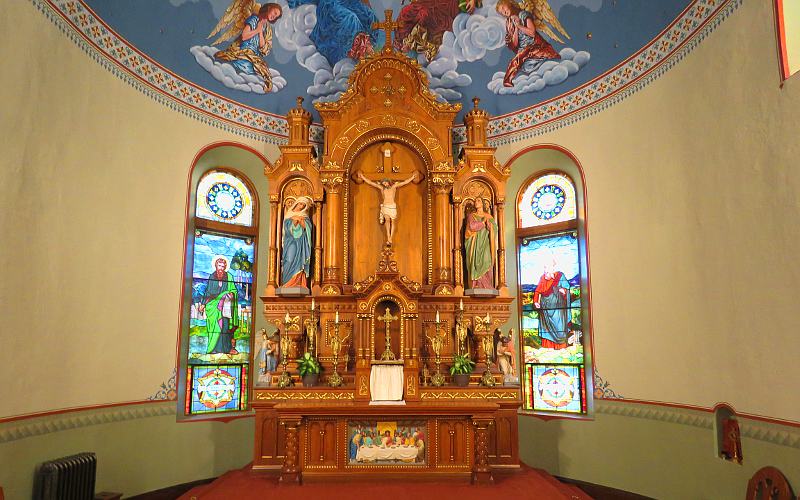 High Altar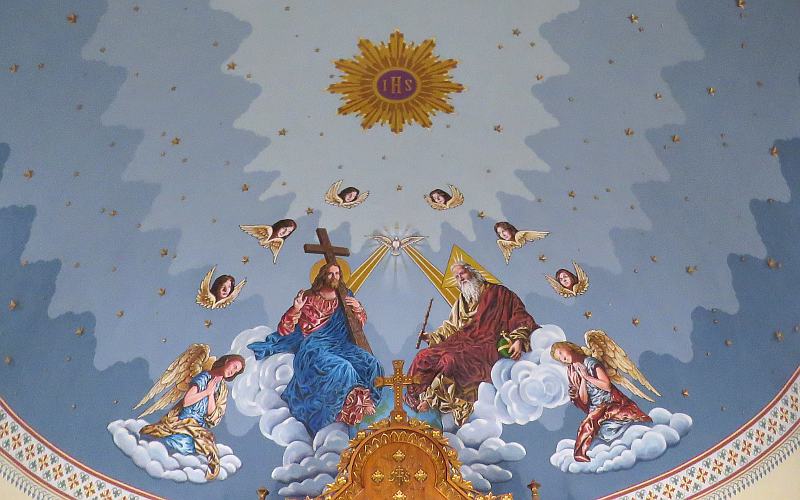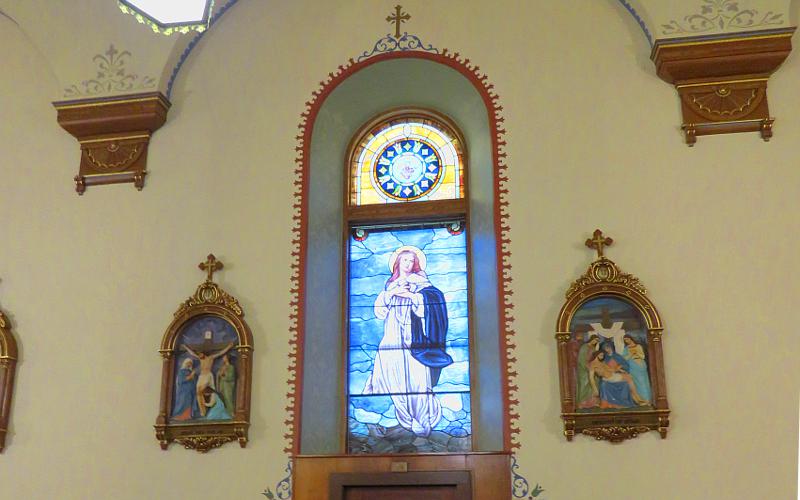 Assumption of Mary stain glass window flanked by 2 of the Stations of the Cross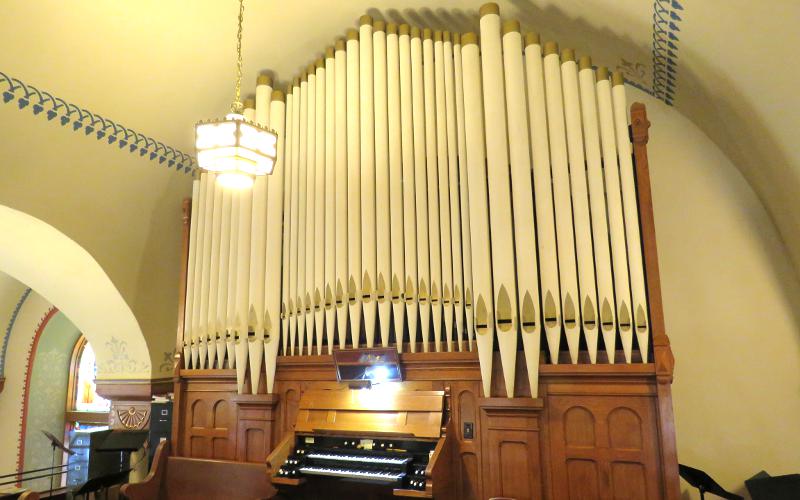 A hand pump organ acquired in 1926 and the current organ still uses that original key and stops.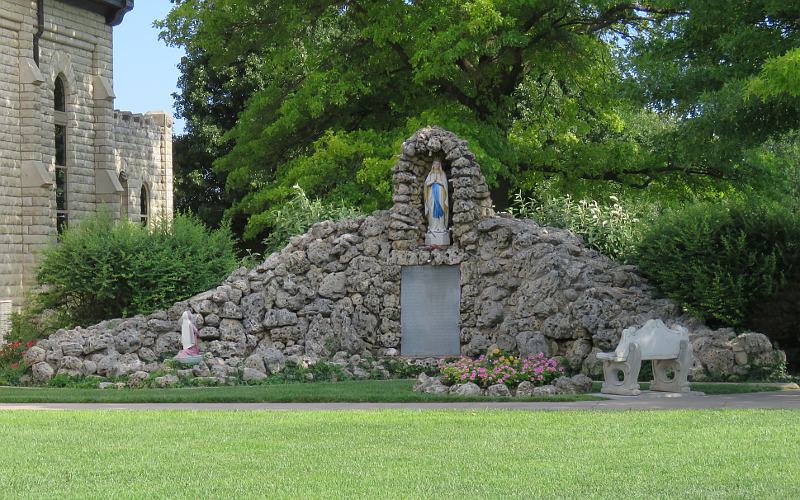 Our Lady of Lourdes Grotto was started over 50 years ago by Monsignor Hackenbroich with petrified wood,
quartz, granite, rocks from parishioners & overseas, and limestone from the Flint Hills.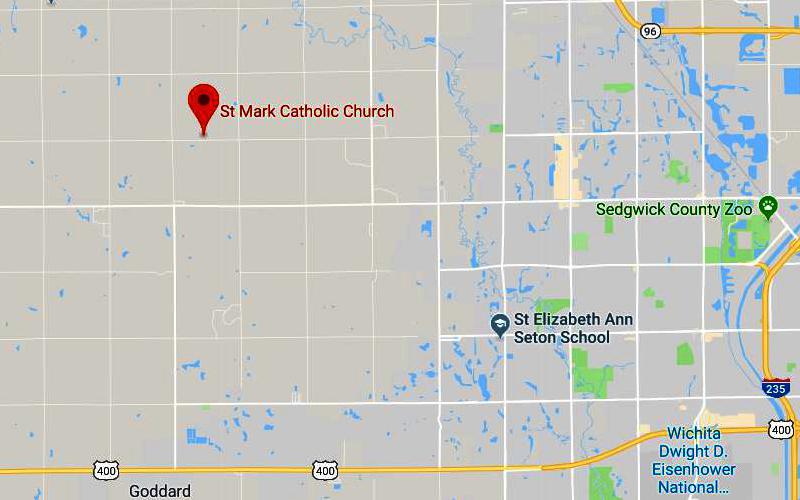 St. Mark the Evangelist Catholic Church Map
Beautiful Kansas Churches
Kansas Attractions Kansas Travel & Tourism Home
copyright 2018 by Keith Stokes