St. Patrick's Mission Church Memorial
Avenue 2650
1/2 mile east of Marshall Avenue
Chapman, Kansas 67431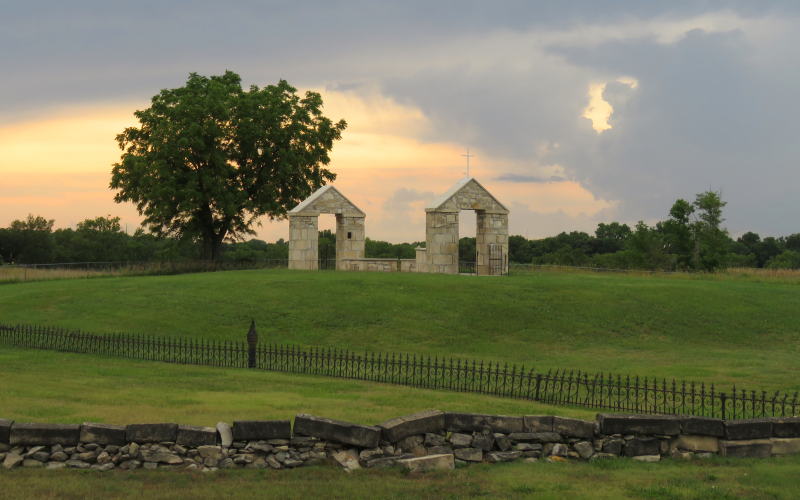 St. Patrick's Mission Church Memorial - Chapman, Kansas Prints of this photo.
St. Patrick's Mission Church was constructed in the frontier settlement of Chapman's Creek in the early 1860s. The Catholic mission served Irish settlers and Native Americans for about 20 years and served as a school and community meeting place at various times over the years. The church was destroyed by a tornado in 2008 and the St. Patrick's Chapel memorial using the original stone was completed in 2010.
St. Patrick's Catholic Mission Church was one of five mission churches built by Father Louis Dumortier. Father Dumortier came to the community in 1859 and purchased the land for St. Mary's Indian Mission for $50. He served the mission churches until his death in July 1867.
Construction of St. Pats began in 1861. Local limestone was used, but the lumber, windows, doors, and nails had to be hauled from Leavenworth. Shortages of materials and labor delayed the construction, and although the first Mass was conducted in December 1864, the 20' by 40' building was not completed until 1866. There were no pews and chairs were brought to the building for some events.
St. Patrick's never had a permanent pastor and was replaced by the larger St. Michael Mission Church, about a mile away in Chapman, in 1863. No longer used, St. Patrick's fell into disrepair, but was restored in 1931, The masonry was repaired again in 1961, the same year that the adjacent St. Patrick's Cemetery was completed.
A tornado destroyed St. Patrick's Chapel on June 11, 2008, The storm killed two people and heavily damaged a 6 block segment of Chapman. St. Patrick's cemetery and St. Michael Church, parish house and parish center were damaged.
Members of St. Michael Catholic Church built this memorial for the early chapel in 2010.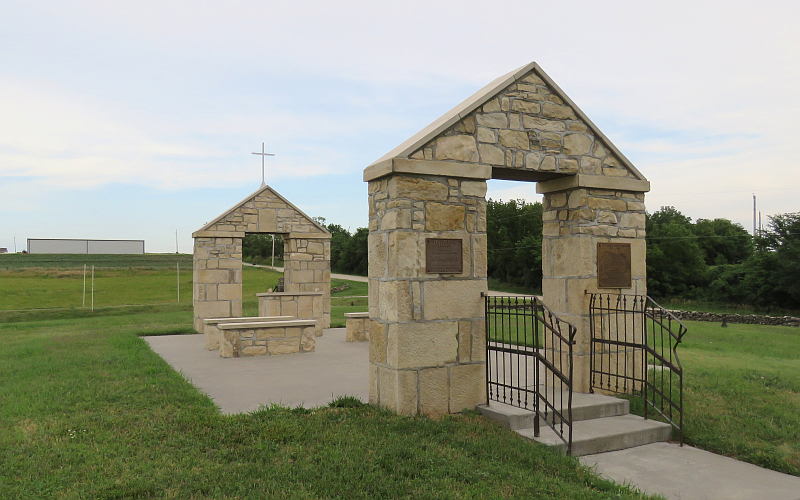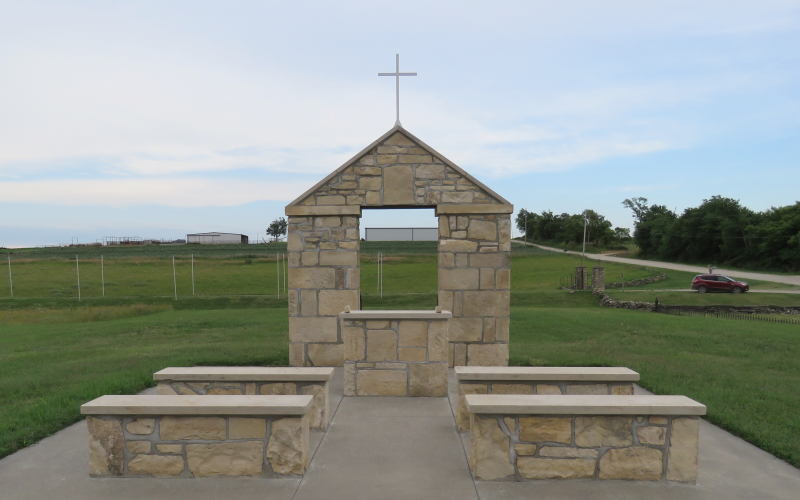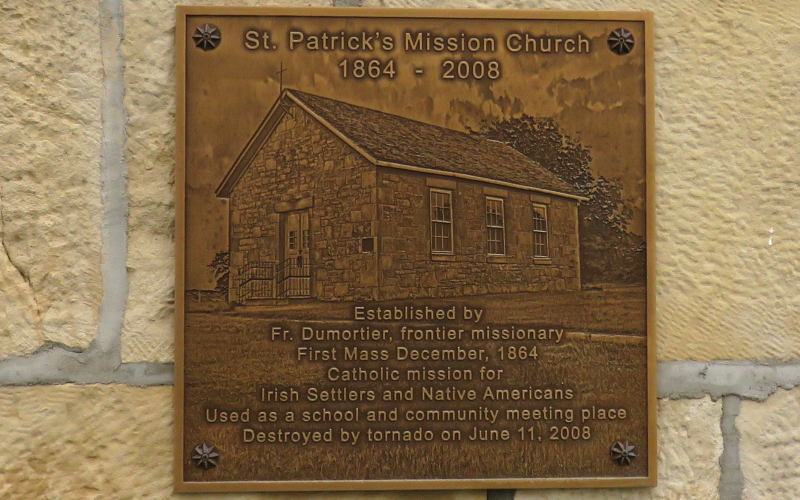 St. Patrick's Mission Church
1864 - 2008
Established by Fr. Dumortier, frontier missionary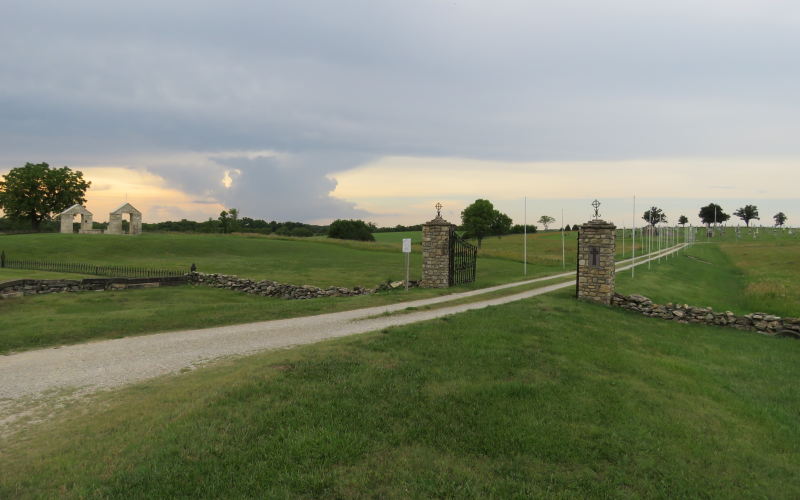 St. Patrick's Mission Church Memorial and St. Patrick's Cemetery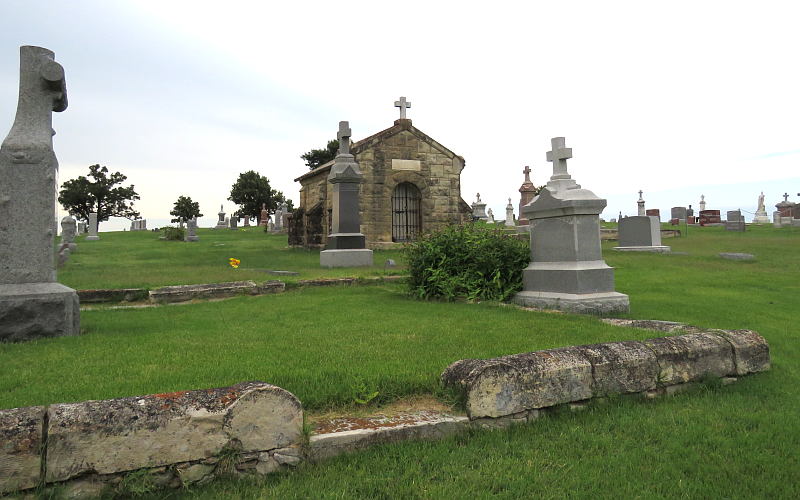 St. Patrick's Cemetery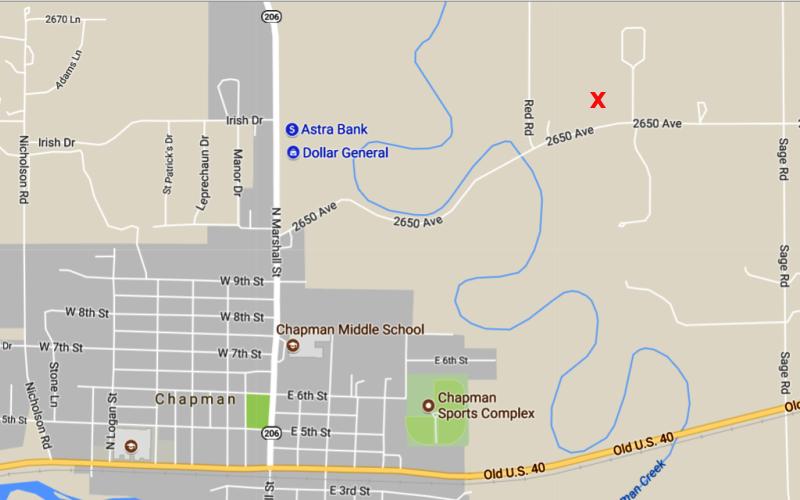 St. Patrick's Mission Church Memorial Map
Beautiful & Historic Kansas Churches
Kansas Attractions Kansas Travel & Tourism Home
LS-7/17 copyright 2017 by Keith Stokes