St. Wenceslaus Catholic Church

2811 Avenue D
Wilson, Kansas 67490
(785) 658-3361

Mass Times
Sunday 10 AM Monday 6 PM
Tuesday, Thursday & Friday 7:30 PM
Other times the building is open

St. Wenceslaus Catholic Church Map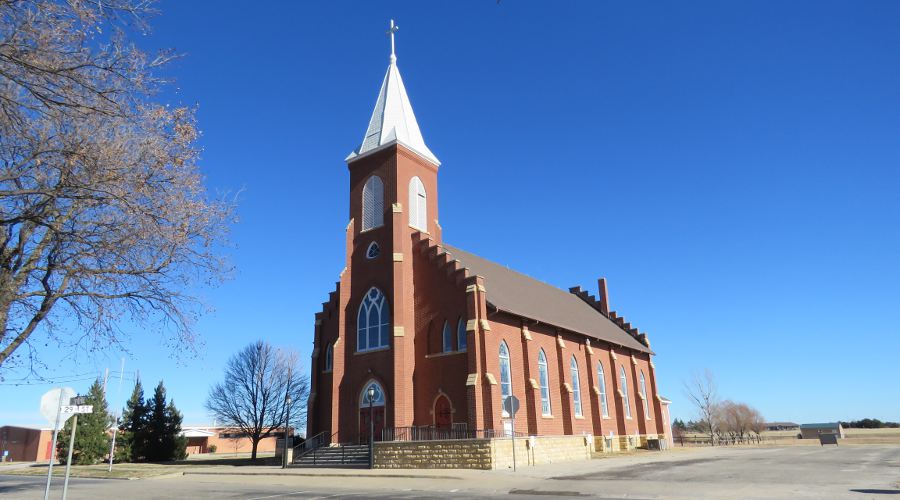 St. Wenceslaus Catholic Church - Wilson, Kansas
St. Wenceslaus Catholic Church in Wilson, Kansas now occupies the third building to serve the parish, which was formed in 1882. The first church was completed in 1885. The present building was completed in 1912, using the foundation and walls of the second church, which burned in 1910. The sanctuary of the present building was also damaged by fire (in 1942), but soon repaired.
Although the first residents of Wilson were Irish railroad workers, the community soon saw a wave of immigrants from Bohemia, and Wilson has called itself the "Czech Capital of Kansas" since 1974. The parish is named for Wenceslaus I, Duke of Bohemia, who lived in the tenth century (the exact dates are uncertain, but he died as a young man). Wenceslaus is the patron saint of the Czech Republic and was posthumously declared to be a king. He is the "Good King Wenceslaus" of the 1853 Christmas Carol.
Although this church is built of brick, Wilson is famous for its Kansas Native Stone buildings, which are worth taking a drive through town. The World's largest Czech egg is just 3 blocks away and can be visited anytime.
The roof is supported by buttresses along the walls and 14 Tuscan columns.
Open Hours
The Church may be visited when the office is open on Monday, Wednesday & Friday from 9 AM - noon. The church is also open Tuesday, Wednesday and Thursday from after mass unto sundown, as well as after special masses. The last weekend of each month is Nocturnal Adoration when several people keep vigil over the blessed sacrament all night long. Beginning on Saturday about 7 until mass the next morning.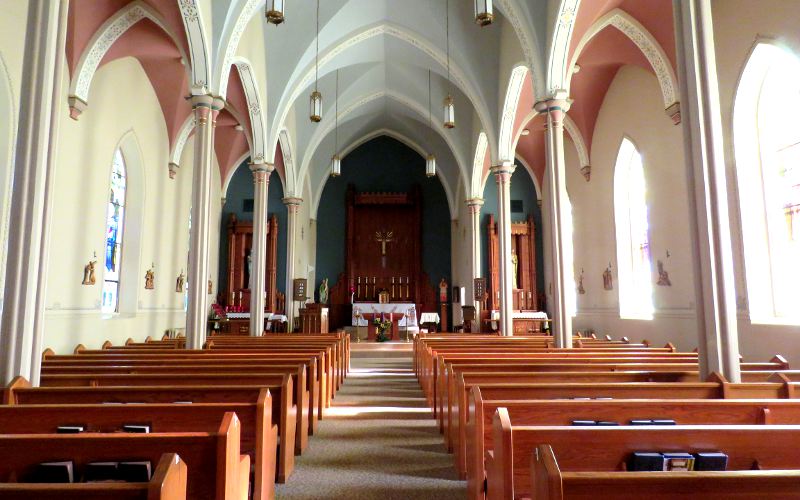 St. Wenceslaus Catholic Church Sanctuary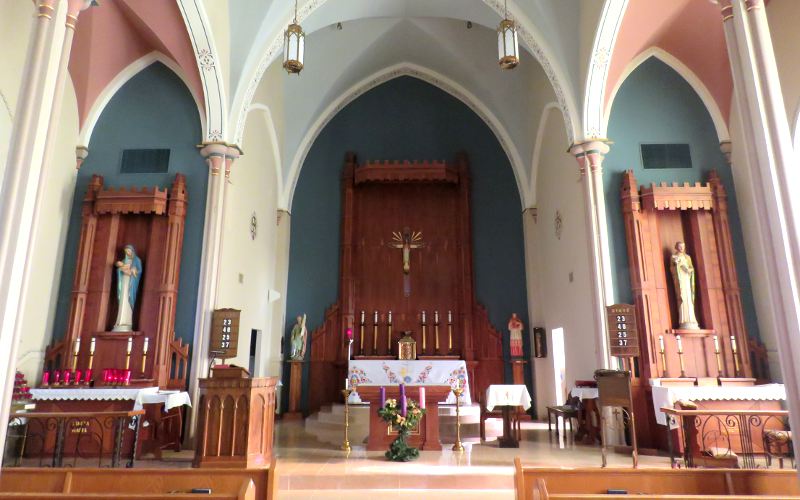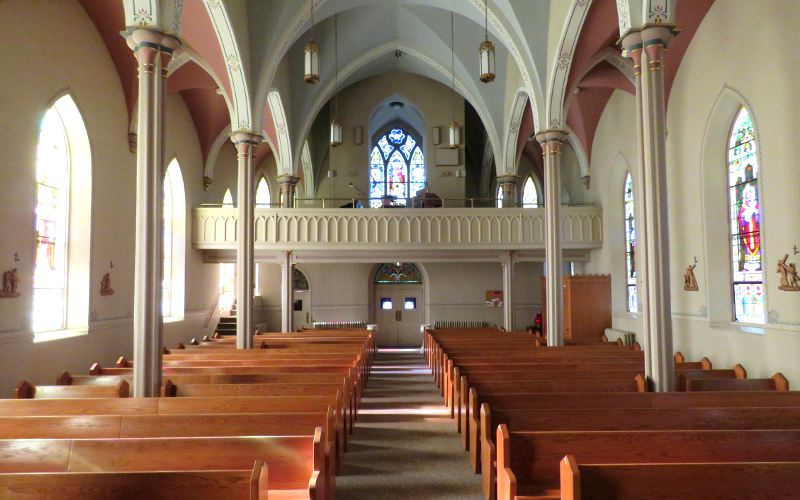 Balcony / Organ Loft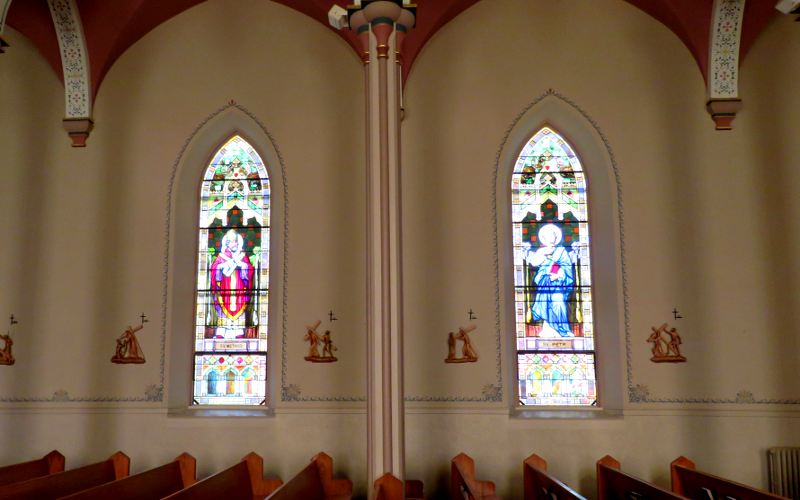 Stained glass windows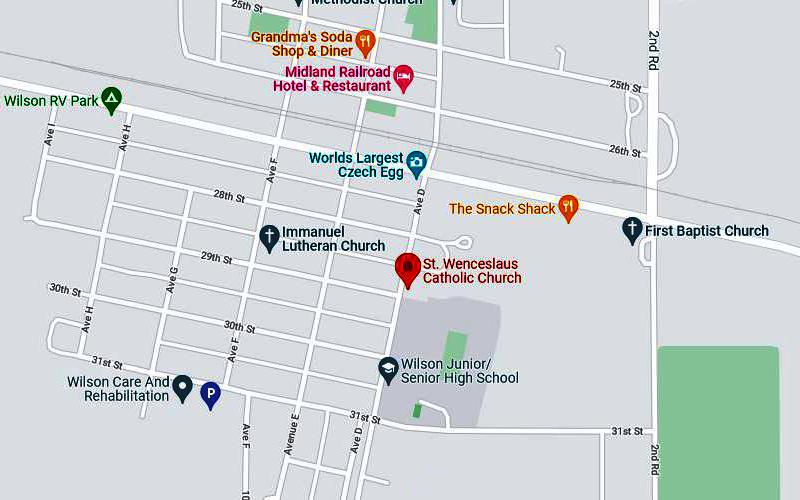 St. Wenceslaus Catholic Church Map
Beautiful Kansas Churches
Kansas Attractions Kansas Travel & Tourism Home
copyright 2021 - 2022 by Keith Stokes