Tanganyika
Wildlife Park
1000 South Hawkins Lane
Goddard, Kansas 67052
(316) 794-8954

Open daily until November 14, 2022

Timed admissions start at $29.99 for adults on week days and $39.99 on weekends, with additonal charges for extras. $5 discount for those ages 3-11.


Tanganyika Wildlife Park Map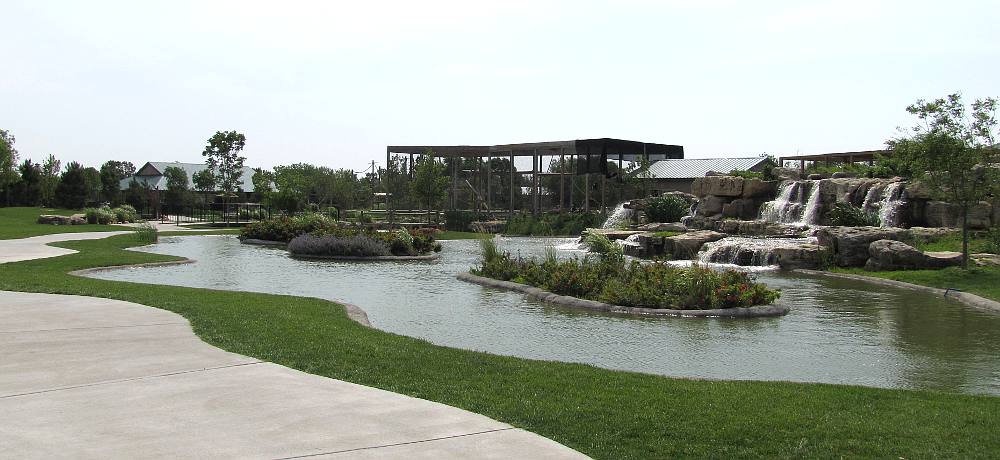 Tanganyika Wildlife Park in June 2011
Tanganyika Wildlife Park near Goddard, Kansas opened to the public in June of 2008. Prior to that, the Tanganyika Wildlife Park was a private zoo. Tanganyika is a non-profit breeding facility for rare and endangered species. Species represented in the park include giraffes, tigers, clouded leopards, black rhinoceros, and zebras.
Tanganyika Wildlife Park distinguishes itself from other Kansas zoos by emphasizing interaction between visitors and the animals, There are many opportunities to feed or pet wildlife as diverse as lemurs, camels, birds and snakes. Many of those encounters, such as feeding the giraffes, have additional fees. The $29.99 admission includes 5 feeding oportunites.
There are additional charges for experiences like swimming with the penguins , encounter with a sloth, small cat meet & greet or penguin encounters.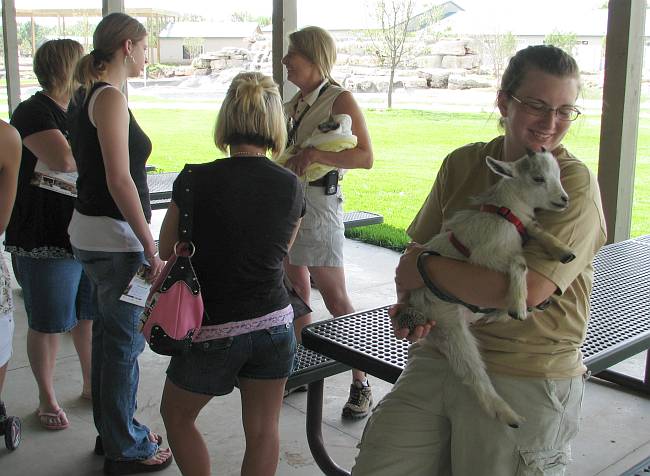 Tanganyika staff introducing babies to visitors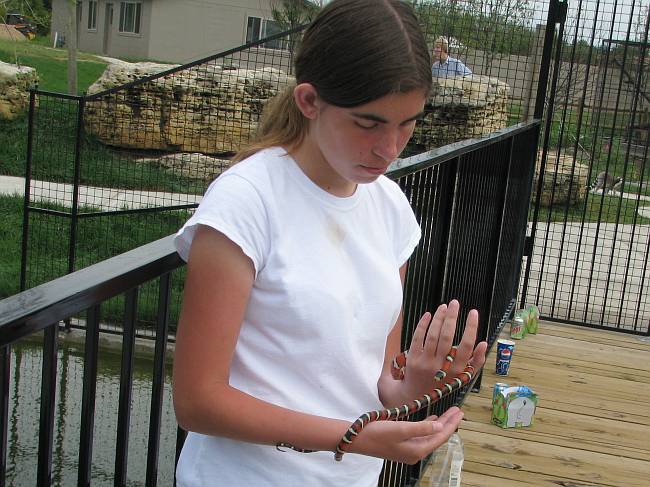 Corn Snake (Elaphe guttata guttata), also known as the Red Rat Snake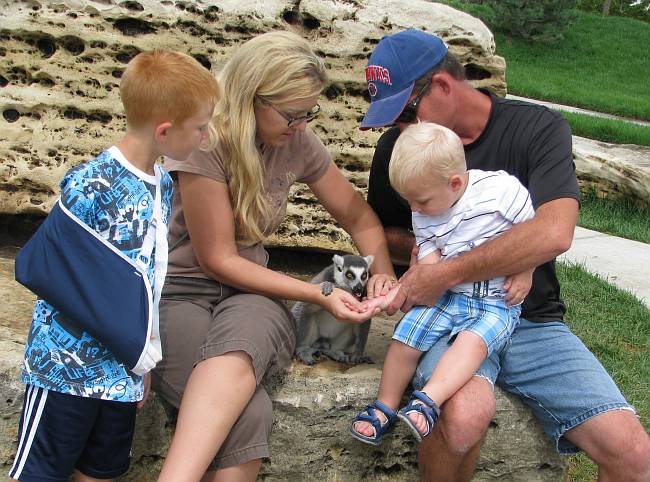 feeding a Ringed tail lemur (Lemur catta)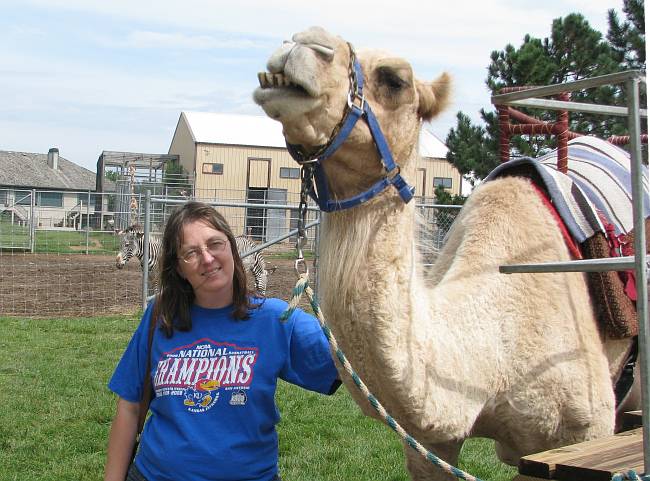 Dromedary camel (Camelus dromedarius) rides are available for an additional charge
on Saturdays and Sundays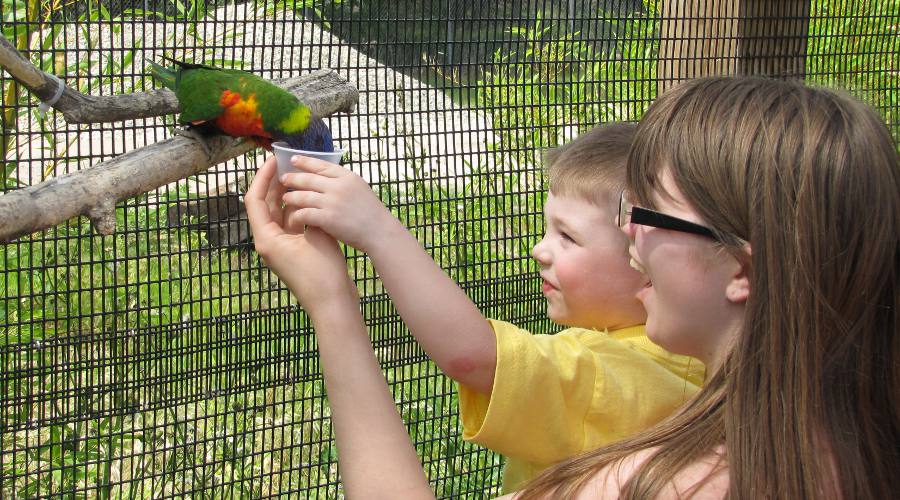 Petting and feeding a Swainson's Blue Mountain Lory Trichoglossus haematodus moluccanus
Tanganyika Wildlife Park is a non-profit breeding facility for rare and endangered species. Tanganyika Wildlife Park is the largest breeder of snow leopards in the world.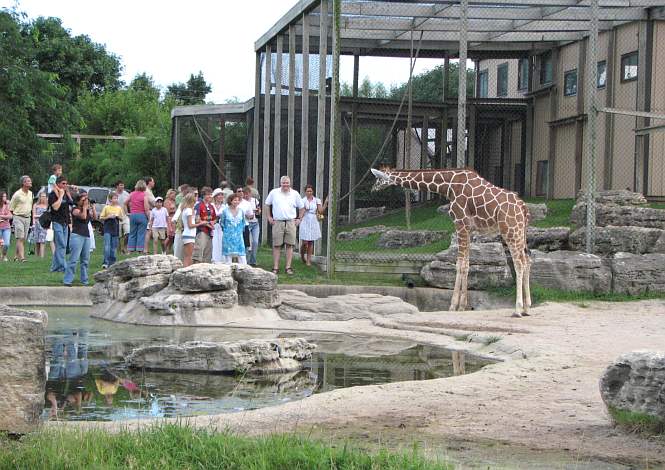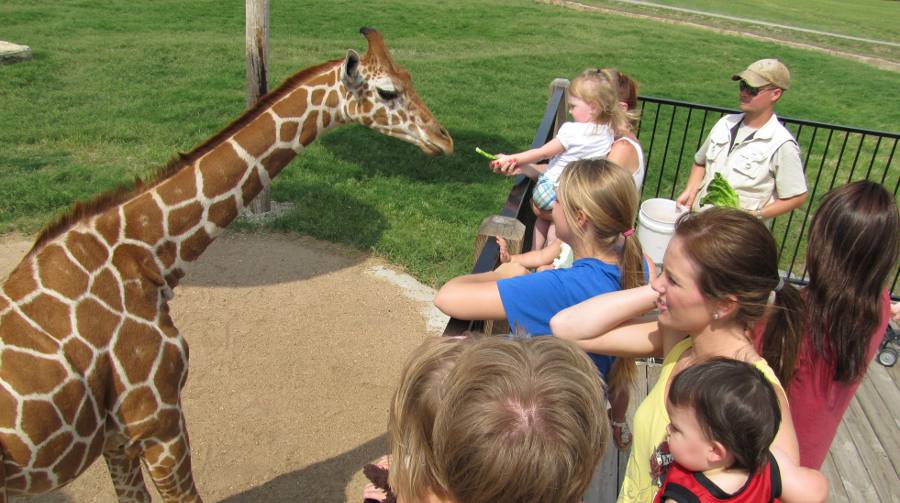 Feeding a giraffe (Giraffa camelopardalis) at the old Tanganyika private zoo. This has recently become common at zoos,
but Tanganyika was the first zoo where I encountered it.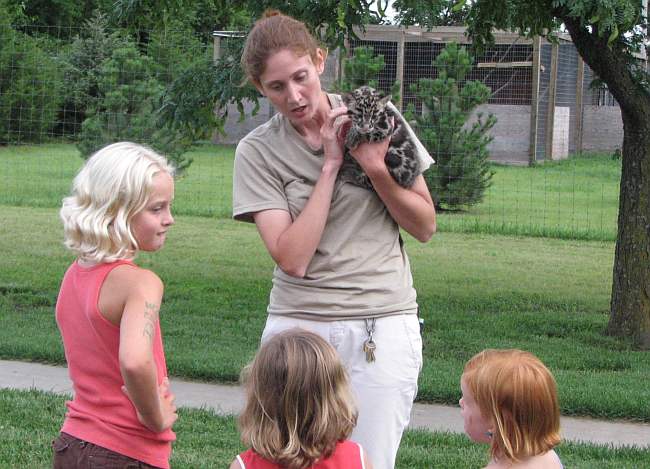 One of two snow leopards (Uncia uncia) born in July 2007 at the Tanganyika Wildlife Park.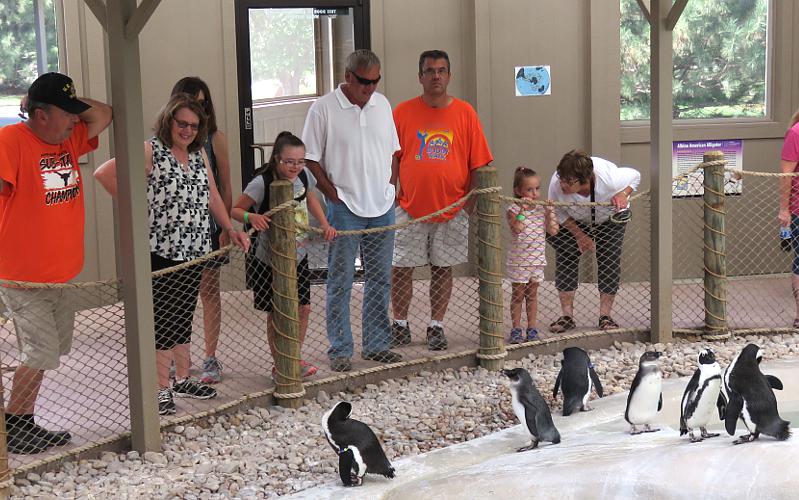 Tanganyika continues to add new exhibits such as this one with African penguins (Spheniscus demersus),
also known as black-footed penguins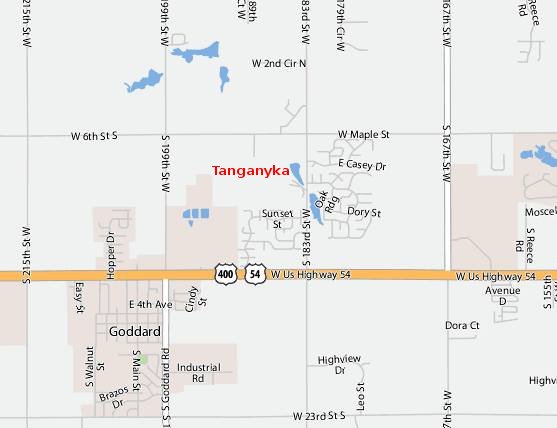 Tanganyika Wildlife Park Map
Tanganyika Wildlife Park website
Kansas AttractionsKansas Travel & Tourism Home
copyright 2007-2022 by Keith Stokes