Thomas' Taste Of Chicago

105 W 7th Street
Junction City, Kansas 66441
(773) 790-1713

Tuesday - Thursday: 11 AM - 4:30 PM
Friday: 11 AM - 5:30 PM Saturday: 12 - 3 PM

Taste Of Chicago menu Taste Of Chicago Map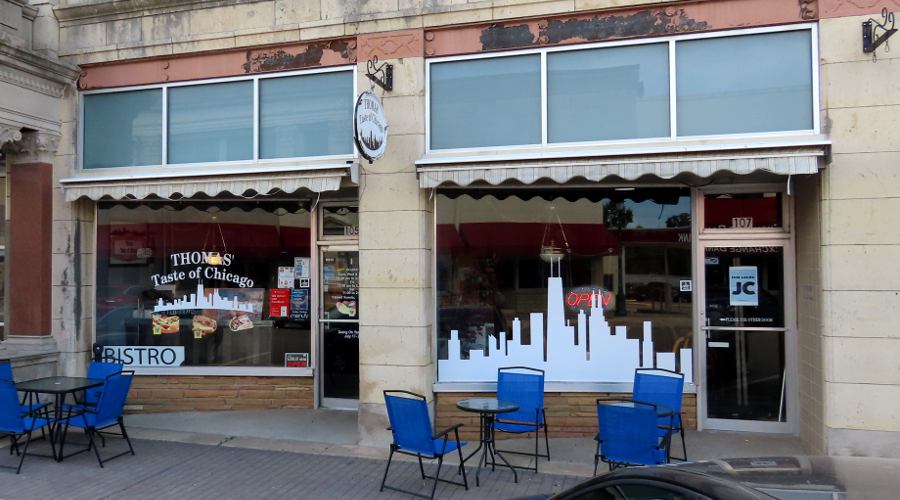 Thomas' Taste Of Chicago - Junction City, Kansas
Thomas' Taste of Chicago opened in Junction City, Kansas in 2017 and quickly developed a reputation for good food and the only Greek food in Junction City. The restaurant is in two store fronts, with one having the kitchen and the counter where you order and the other having the dining room. The owner is attentive as customers come in and is quick to ask if people have been there before and telling first time customers about the menu highlights. He says the two most popular dishes are the gyros and the Chicago Burger, which he describes as the best hamburger in town.
The Chicago Burger was something I have never hear of before and sounded a little unlikely, topped with gyro meat, cheese, and tzatziki sauce. Thing is, it is a great burger these ingredients go together well and is being added to our Kansas Best Burger List. While it isn't known as a Chicago Burger in Chicago, it is something that can occasionally be found.
The Chicago Dog is good, but doesn't have the bright green pickle relish I am used to them having. I also couldn't taste or see celery salt, though it was listed as an ingredient.
There were 4 kinds of brownies available: cookie brownie, peanut butter, cheese cake and caramel fudge. I thought the peanut butter brownie was just OK, but I think I ordered the wrong one and I will try a different one when there again.

Thomas' Taste Of Chicago counter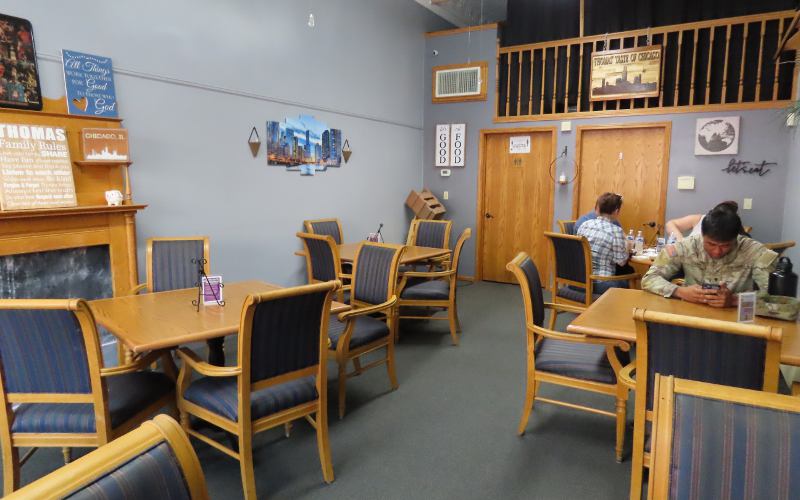 Thomas' Taste Of Chicago dinning room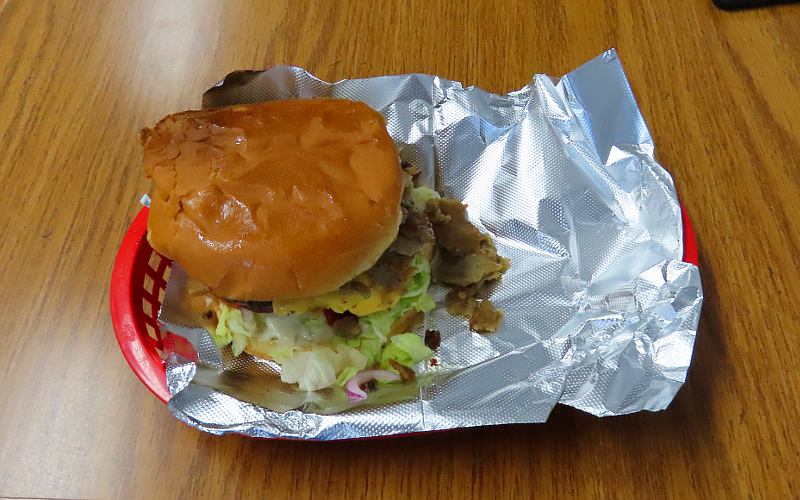 Chicago Burger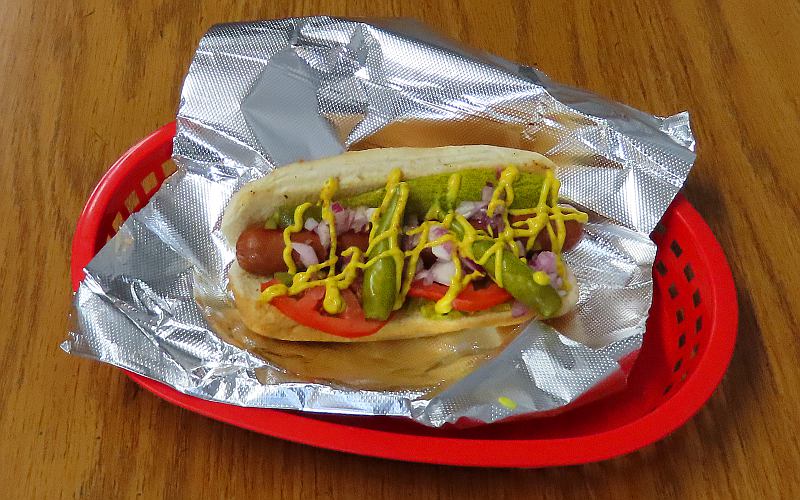 Chicago Dog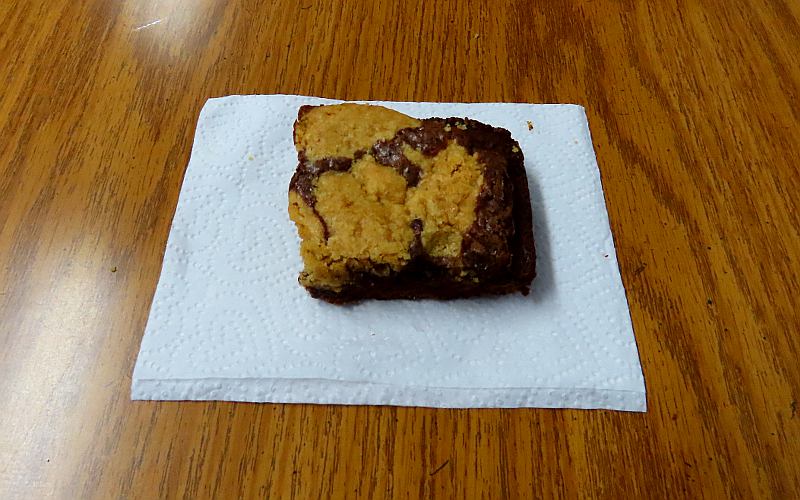 Peanut butter brownie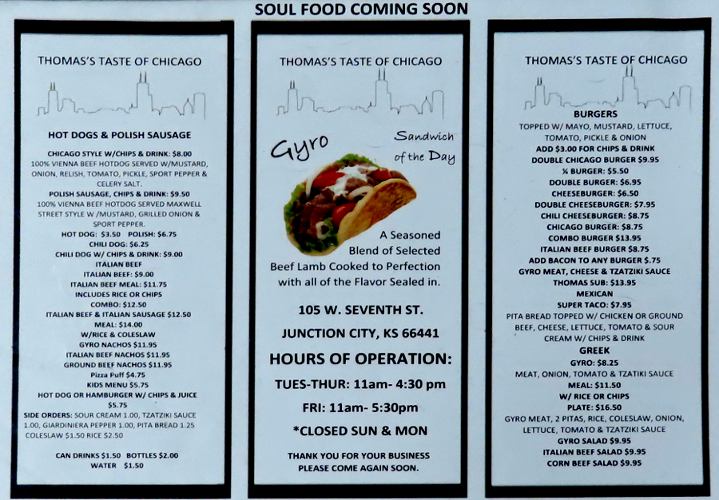 Thomas' Taste Of Chicago menu from August 2023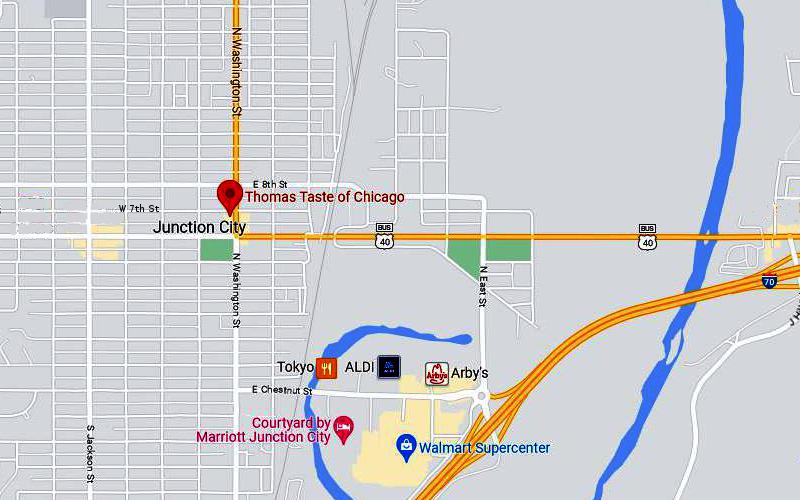 Thomas' Taste Of Chicago Map
Unique Kansas Restaurants
Kansas Attractions Kansas Travel & Tourism Home
copyright 2023 by Keith Stokes