Teterville and
Teter Rock

Teter Hill Road
Teterville, KS 67045

Open 24 hours - Free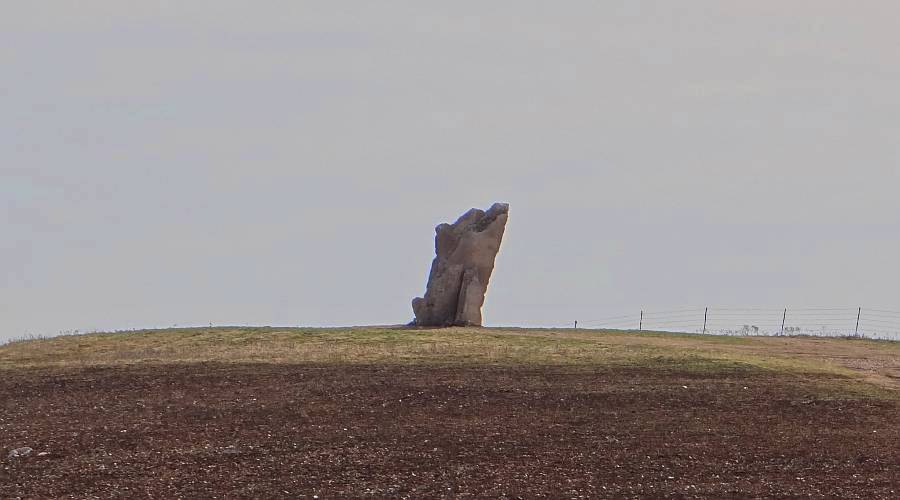 Teter Rock - Teterville, Kansas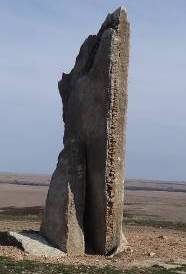 Teterville, Kansas was a small community which formed near the Teter Oil Fields in southeast Kansas in the 1920s. The community was named for James Teter who owned the land were the oil and homes were located.
Teter Rock was a pile of local rocks which James Teter erected at a high point on his land as a guidepost for homesteaders searching for the Cottonwood River. As Teterville grew, the rocks were used in the construction of several of the buildings and the Teter marker disappeared.
The Teterville community faded away as the Teter Oil Fields played out. Today a few foundations are the only part of Teterville which remains, but Teter Rock was reconstructed in 1954. A 16' slab of rocks was erected in honor of Mr. Teter.
When the first of these photos were taken in March of 2011 the promontory that Teter Rock is located on was windy and felt very cold, yet the setting was starkly beautiful. The second visit was on a warm, sunny day in March of 2015 when range burning was taking place through the region.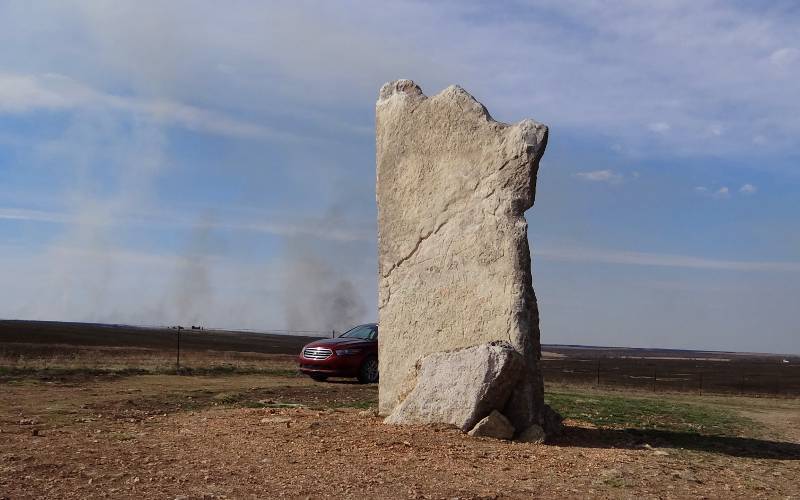 Smoke from range burning in the distance in March 2015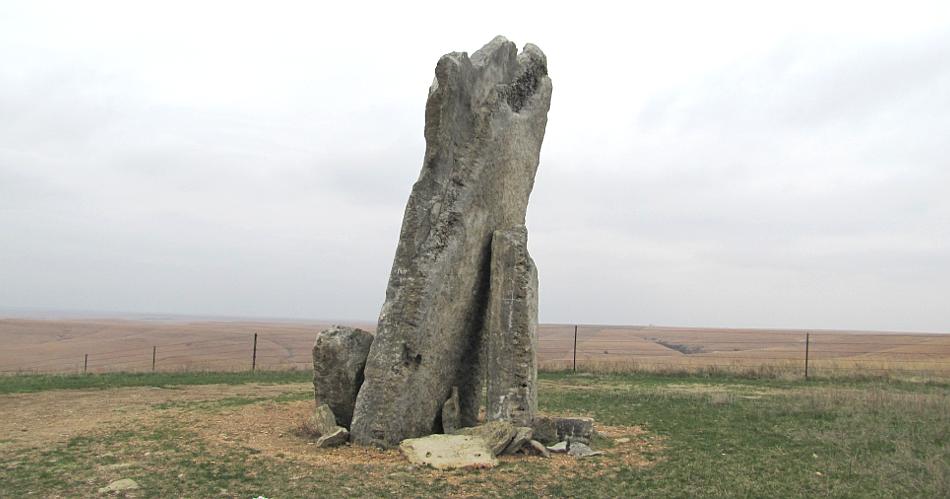 Teter Rock in 2011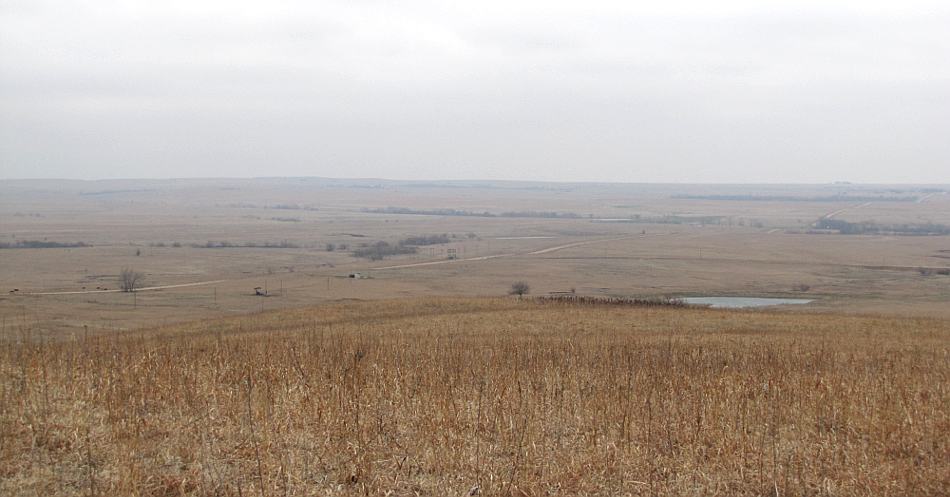 The view looks much like this in every direction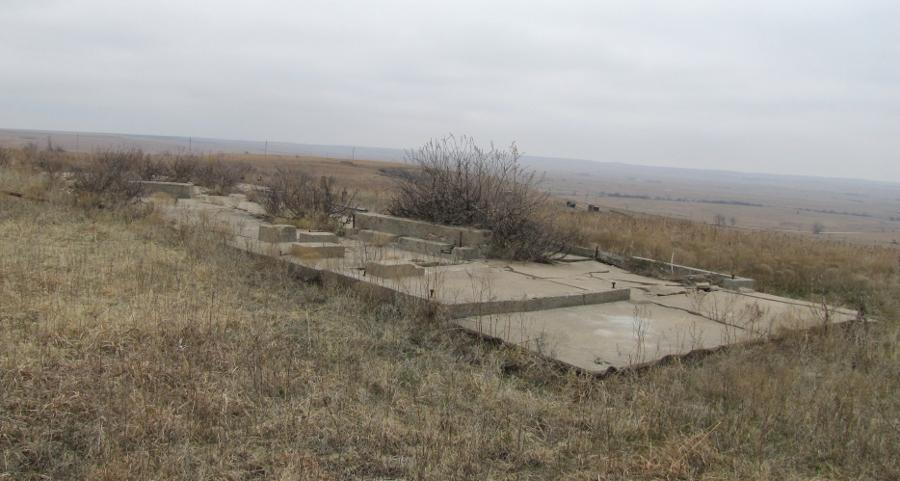 Part of the ruins that are all that remain of Teterville, Kansas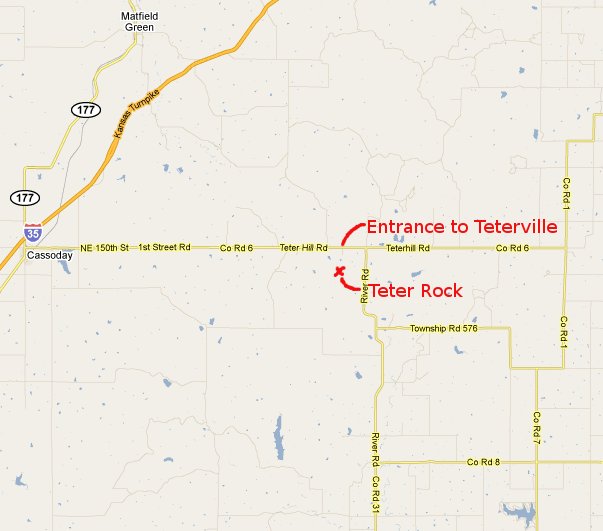 Map to Teterville & Teter Rock
copyright 2011-2017 by Keith Stokes