Tonganoxie Community Historical Museum
201 W Washington Street
Tonganoxie, Kansas 66086
(913) 845-2960

Tuesday 9AM - 4PM
Wednesday 9AM - Noon Sunday 1-4PM
free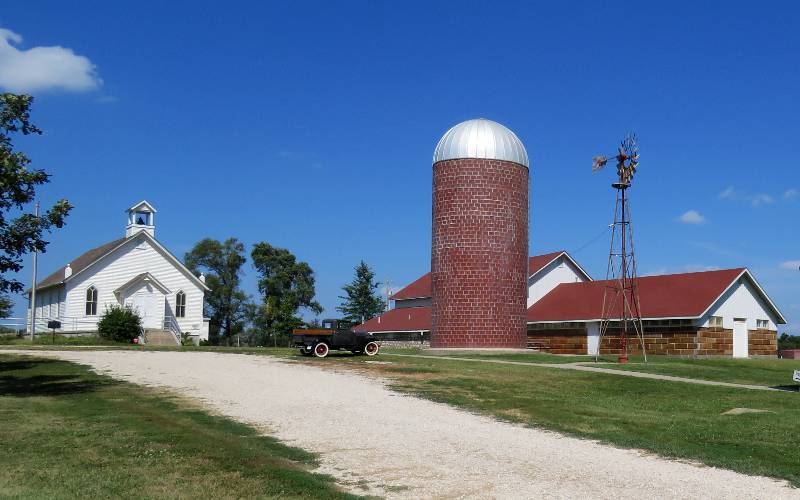 Tonganoxie Community Historical Museum - Tonganoxie, Kansas
The Tonganoxie Community Historical Society Museum in Tonganoxie, Kansas is a 4 building complex which includes a church and a schoolhouse which were relocated to the museum.
The main building was a hay barn with an attached milk parlor where cows were milked twice a day when this property was a working dairy farm. The barns and 6.3 acres of land were donated to the Historical Society in 1987. The hay barn has been converted to a event rental space, though there are some displays along the back of the large room. The parlor (where milking is performed) is now the main museum and opened on June 14, 2003 during the annual Tonganoxie Days celebration. It houses artifacts which have been donated by the community, but many of the artifacts have little or no context and have labels which are primarily about the people who contributed them.
Two of the other buildings were moved to this location - Honey Valley School and Reno Methodist Church.
The Honey Valley schoolhouse was erected in 1916, but was moved here in 1991. The next eight years were spent renovating the building and the interior is quite handsome. The school is a typical one room schoolhouse where one teacher taught the first eight grades.
The 1918 Reno Methodist Church may be the most interesting part of the complex. When it closed in 1993, its members sold the building to the Historical Society for $1 and paid for the cost of moving it to the museum complex in the spring of 1994. It is rented out for special events, including weddings, funerals, worship services and bible study. The sanctuary and fellowship hall in the basement still look like functioning spaces in many small churches today. In 1989, the church was used in the TV movie Where Pigeons Go to Die, which was filmed by Michael Landon in Douglas, Johnson and Leavenworth Counties.
The fire house was constructed in 2004 to house a 1936 fire truck pumper which was used by the City of Tonganoxie from 1951-1960. Restoration of the truck took 3 years. The building was not open when we visited the museum.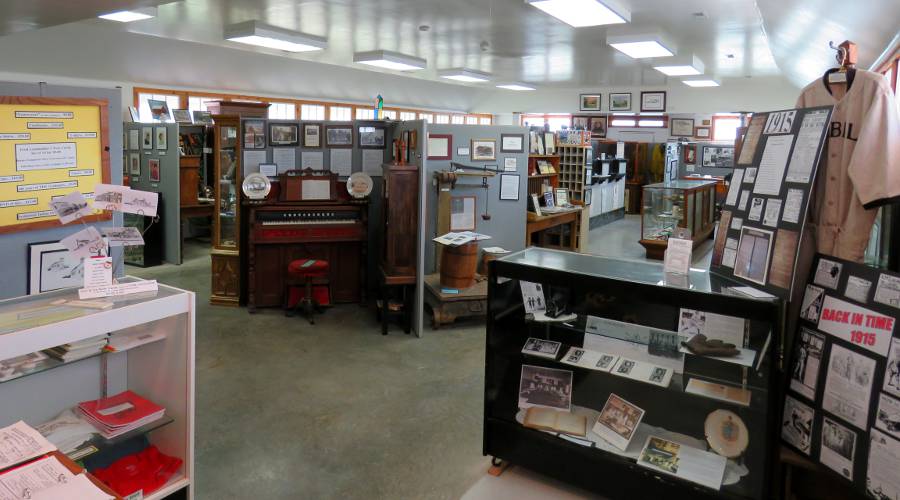 The museum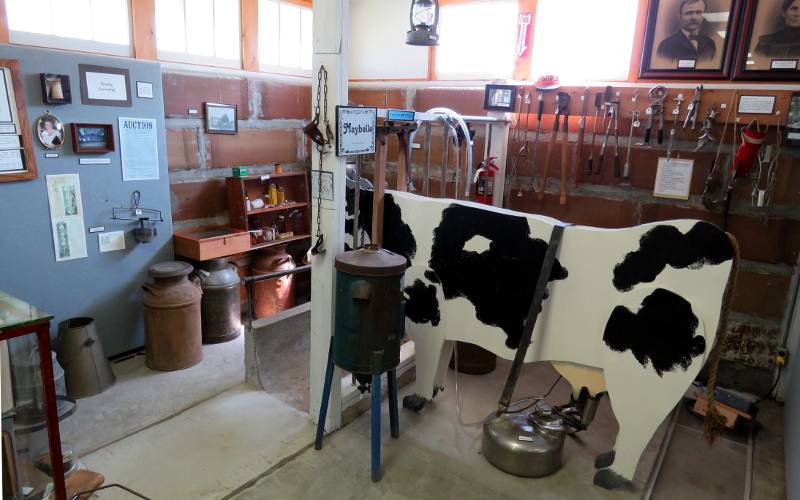 Dairy parlor display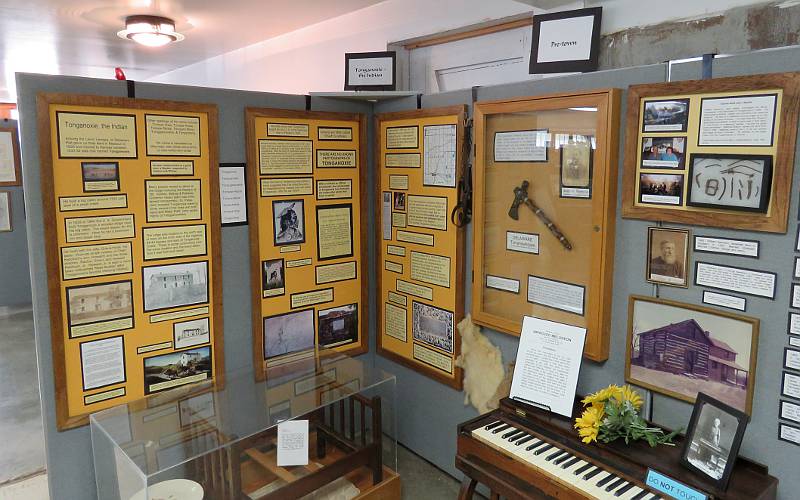 This exhibit is devoted to the Native American man named Tonganoxie, who built a cabin in this area around 1832.
He was a Lenni Lenape (Delaware Indian) who was relocated in this area from the eastern seaboard.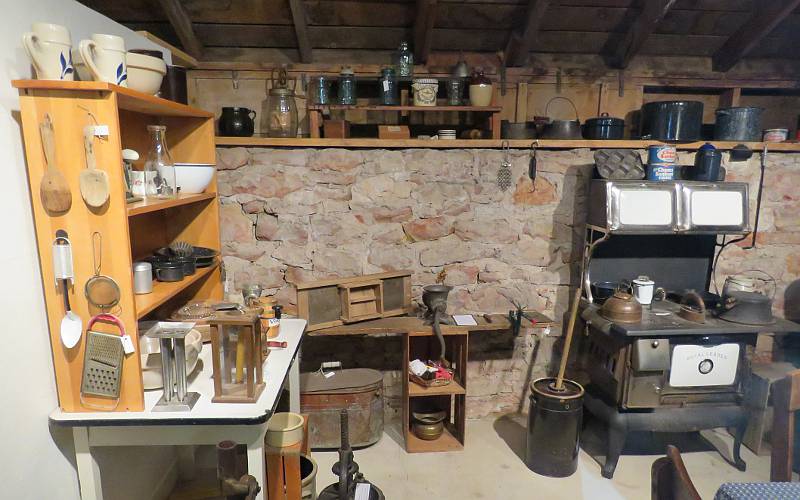 A display along the back of the Fairchild/Knox Hay Barn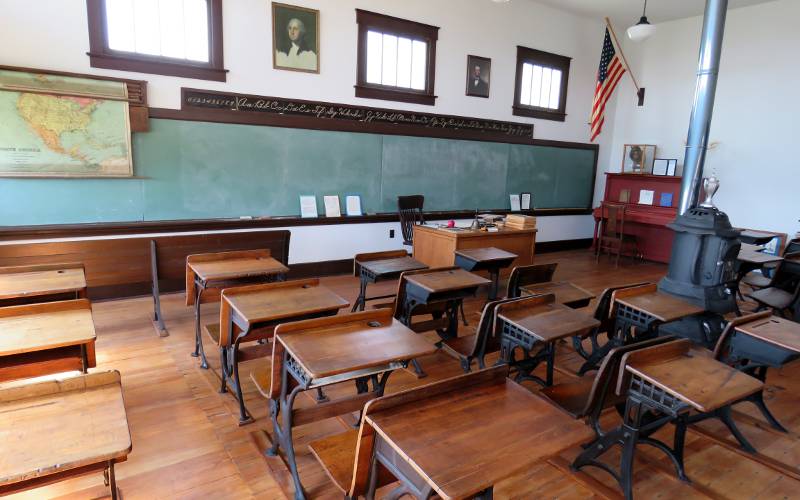 Restored Honey Valley Schoolhouse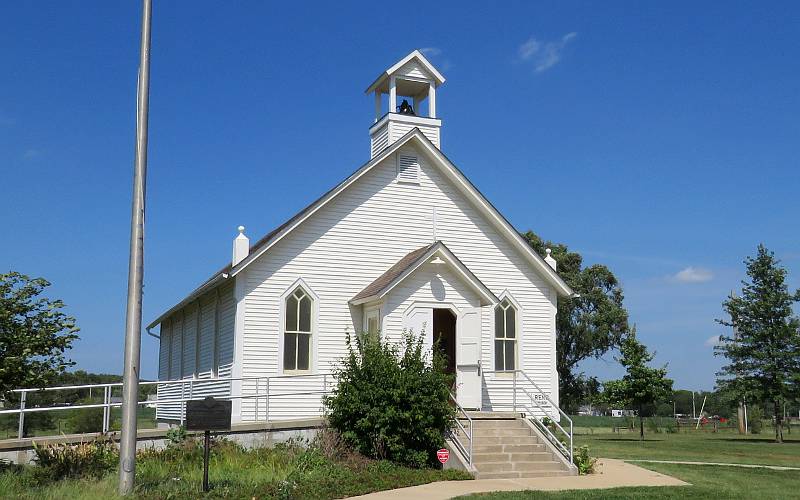 Reno Methodist Church
Reno is an unincorporated community about 4 miles southwest of Tonganoxie.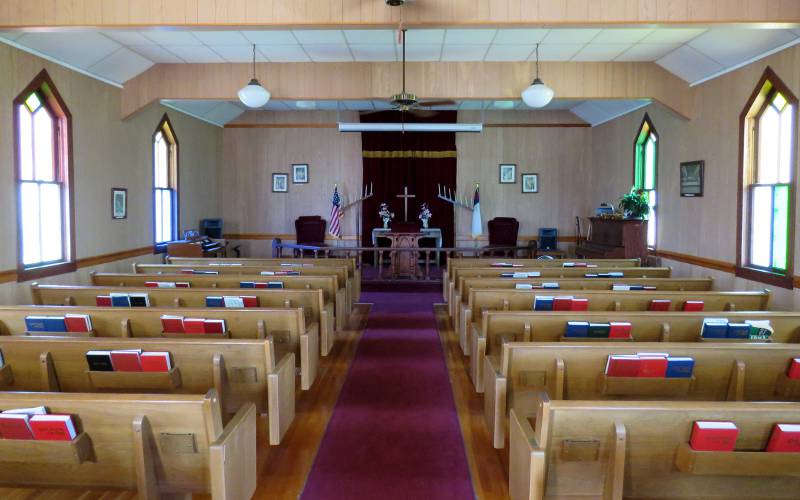 Reno Methodist Church sanctuary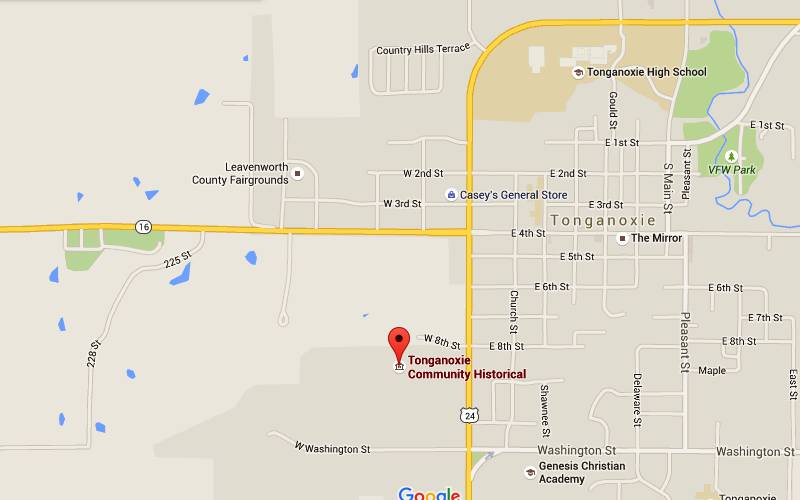 Tonganoxie Community Historical Museum Map
copyright 2015-2018 by Keith Stokes