Animaland

635 Gage Boulevard
Topeka, Kansas
785 368-3838

Open daily Free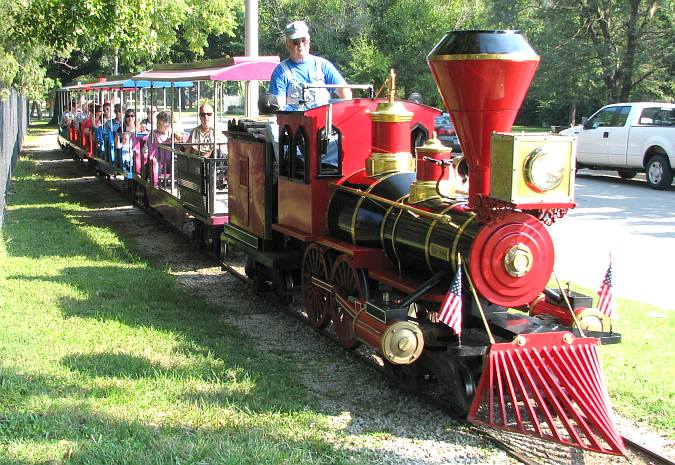 Gage Park narrow gauge train
Animaland is a free children's play area in Gage Park in Topeka, Kansas, across from the entrance to the Topeka Zoo. There are many concrete animals and creatures for children to climb on and in. Gage Park was started in 1899 and Animaland opened in 1960.
Animaland is free and open daily. Rides on the narrow gauge train that departs from the depot in front of Animaland are $2. The train operates daily from May through October on a mile long scenic course through Gage Park. The train was mentioned in the 1997 Stephen King fantasy novel "The Dark Tower IV: Wizard and Glass."
In the summer, the Stepping Stones Day Camp offer one week sessions at Animaland.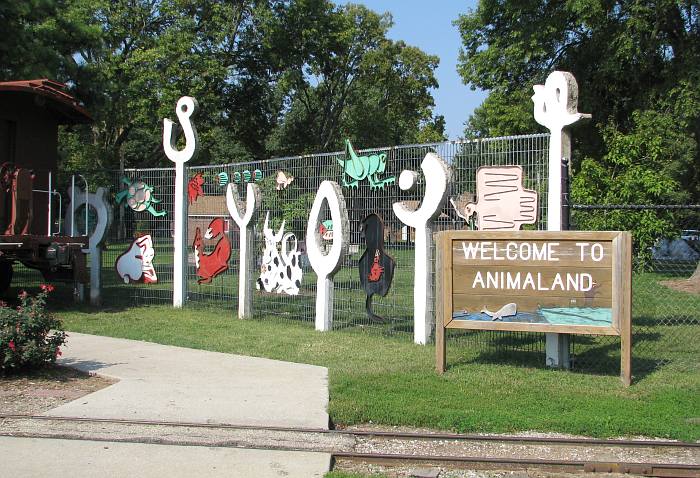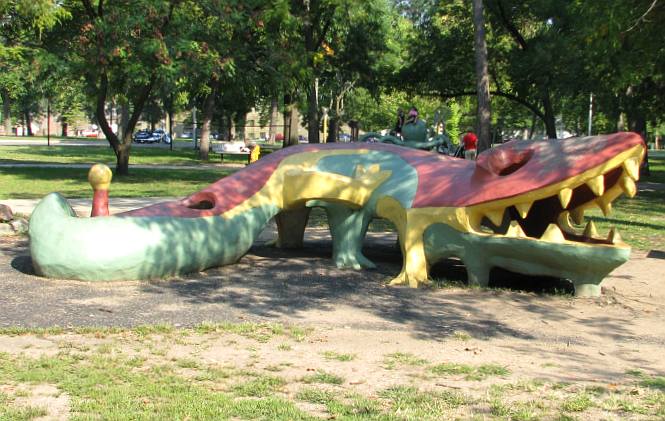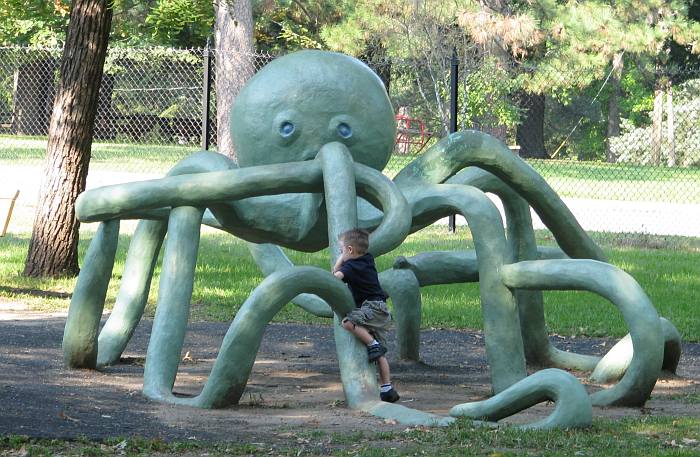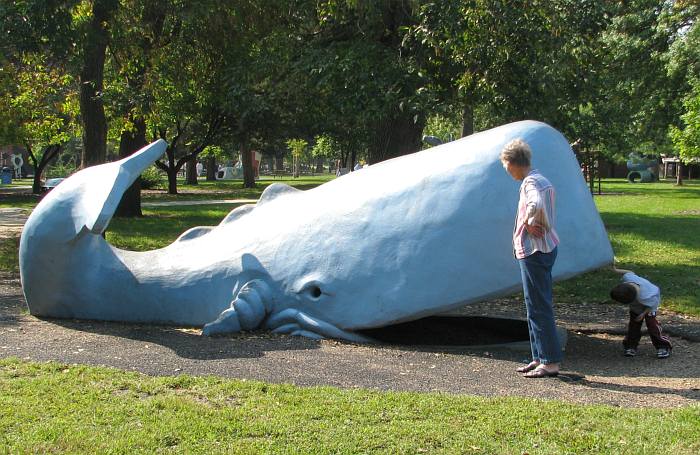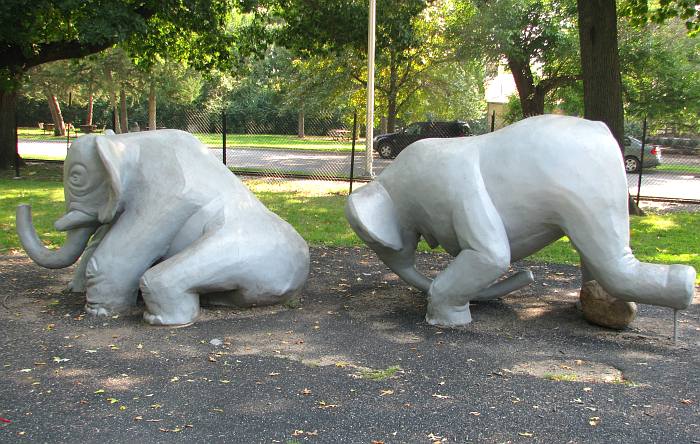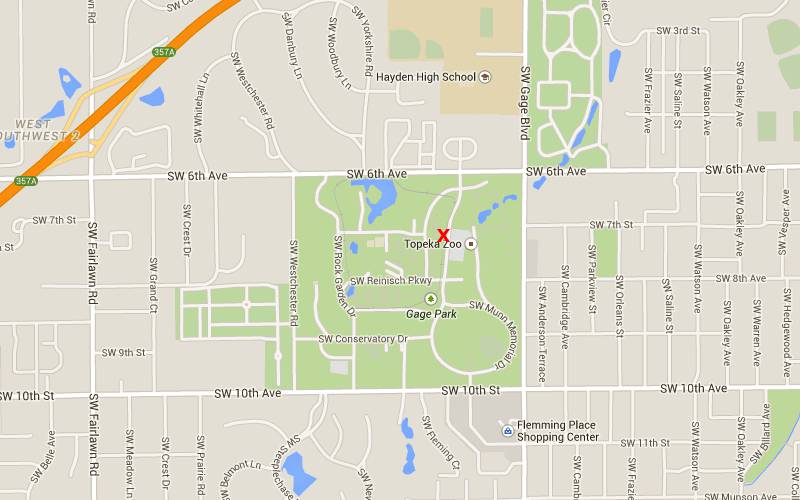 Animaland Map
copyright 2008-2020 by Keith Stokes