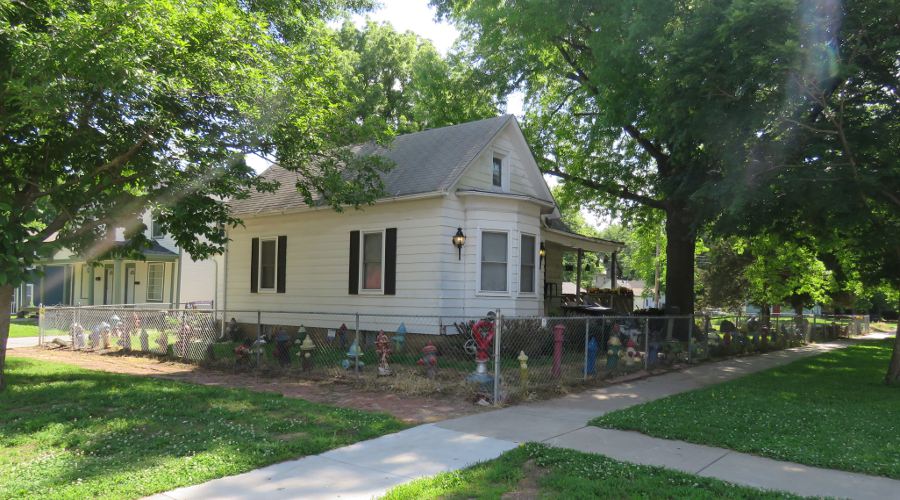 Belshe Fire Hydrant Garden - Topeka, Kansas
The Belshe Fire Hydrant Garden in Topeka, Kansas was started in his yard by Claude Belshe in 2005 and has grown to around 100 fire hydrants. He has purchased some of them, but many have been donated. If the hydrant was a gift, the donor may select the colors it is painted. Claude's stepson, Jeffrey Ard.
The oldest fire hydrants in the collection are over 100 years old.
Please enjoy the Fire Hydrant Garden from outside the fence.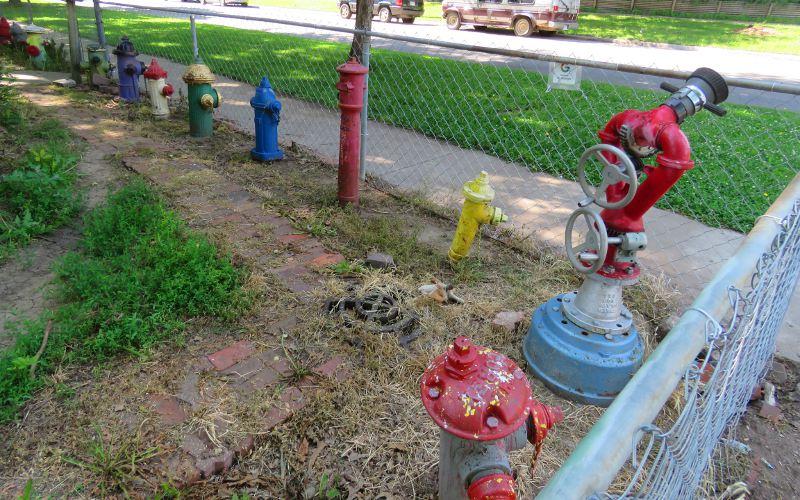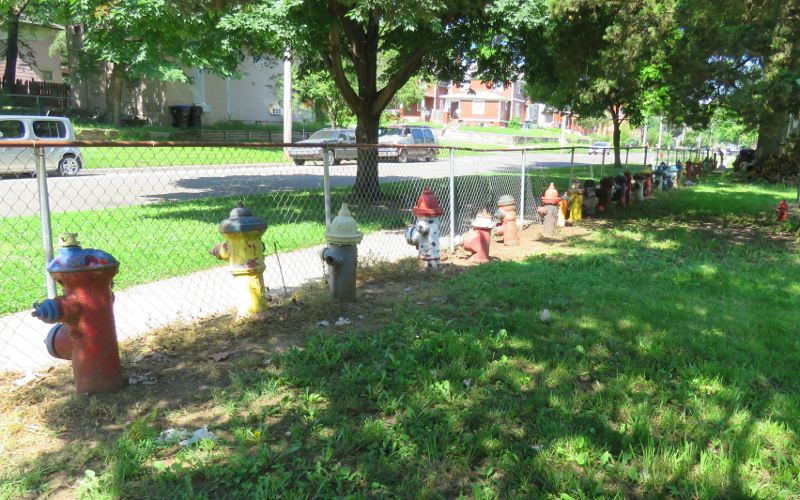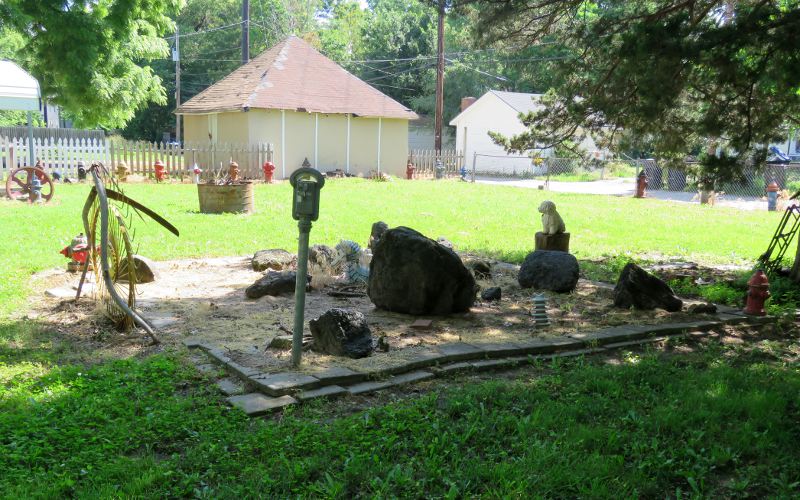 Several graves of Belshe family dogs are located beneath the tree on the right.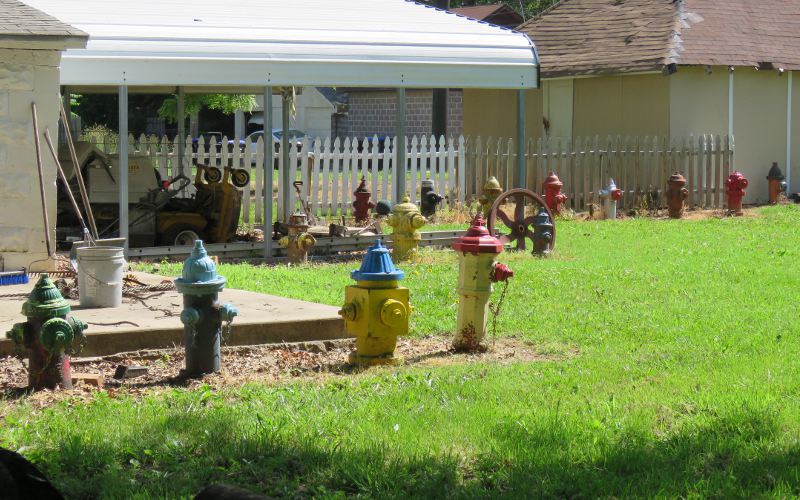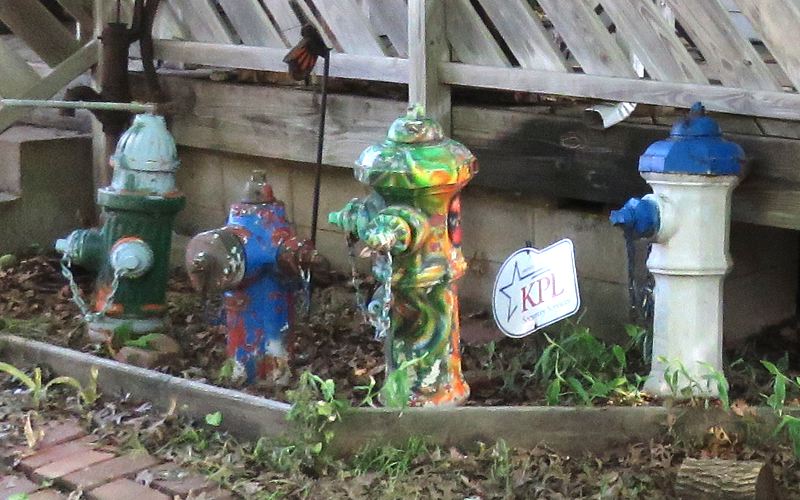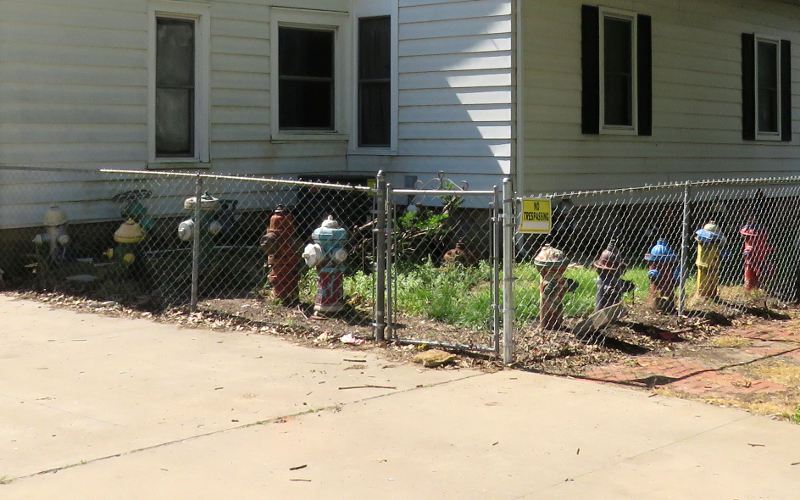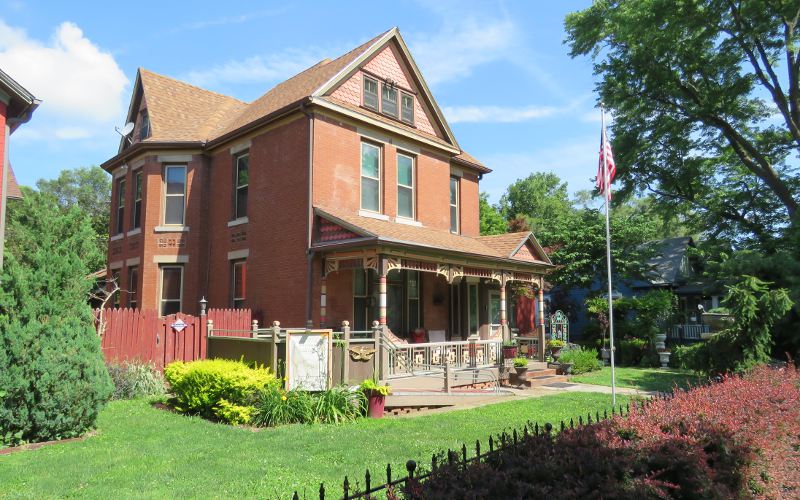 The John Nelson House, which was built in 1889 is across the street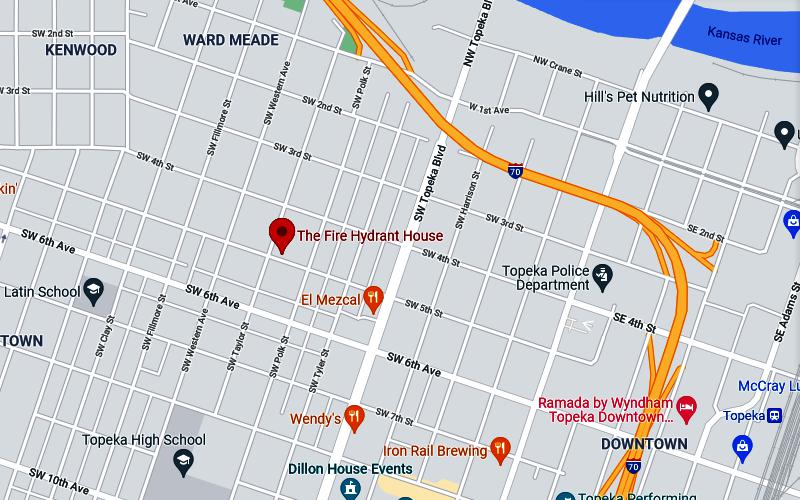 Belshe Fire Hydrant Garden Map
Guide to things to do in Topeka
Kansas Attractions Kansas Travel & Tourism Home
copyright 2014-2022 by Keith Stokes