Cider Days Fall Festival

Kansas Expocentre
1 Expocentre Drive
Topeka, KS 66612
(785) 230-5226

September 24 - 25, 2011
Saturday: 10AM - 6PM Sunday: 10AM - 5PM
Admision fees in 2009:
Age 11 and older: $6 at the gate $7 in advance

A Benefit for the American Lung Association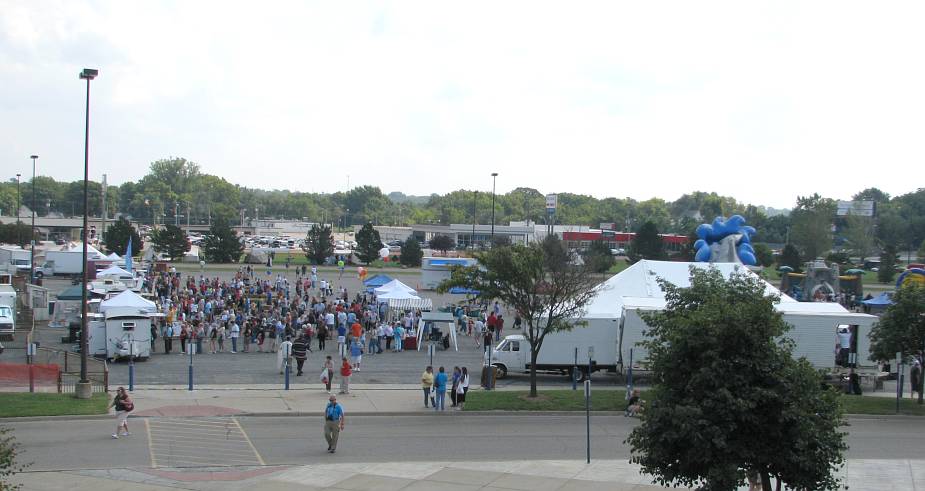 2011 is the 29th year for the Cider Days Fall Festival at the Kansas Expocentre in Topeka. The festival was originally held at Lake Perry, 30 miles away, and later at Lake Shawnee near Topeka. The festival has two elements. Inside the Expocentre, there are two large halls of arts and crafts exhibits. Although some vendors sell their own work, it appeared that many of the craft booths had mass produced items.
Outside there are pioneer demonstrations, food and entertainment. A big top shelters the entertainment stage where local musicians perform (country, jazz, rock, gospel and big band).
When I visited the Cider Days Fall Festival in 2008, several of the vendors had food that looked appealing, but they had very long lines and I didn't have time to try them. I intended to buy cider to take home, but saw only one apple cider vendor, and they were charging $8/half gallon!
The Cider Days Fall Festival is a benefit for the American Lung Association of Kansas, and the Association has a booth where it informs the public about its mission and provides information about lung health issues. Discounted advance tickets may be purchased at Topeka area Walgreens and HyVees.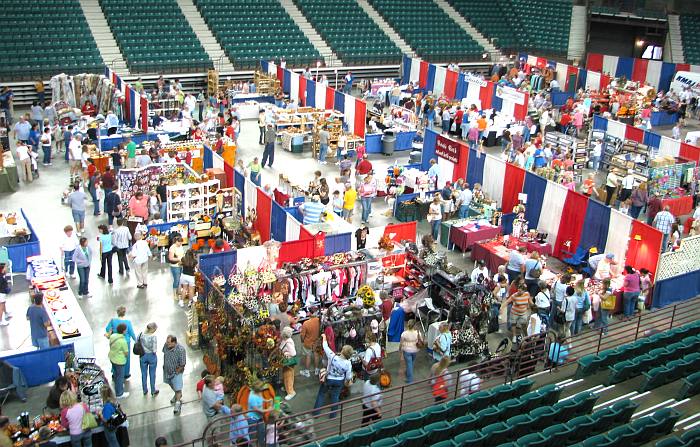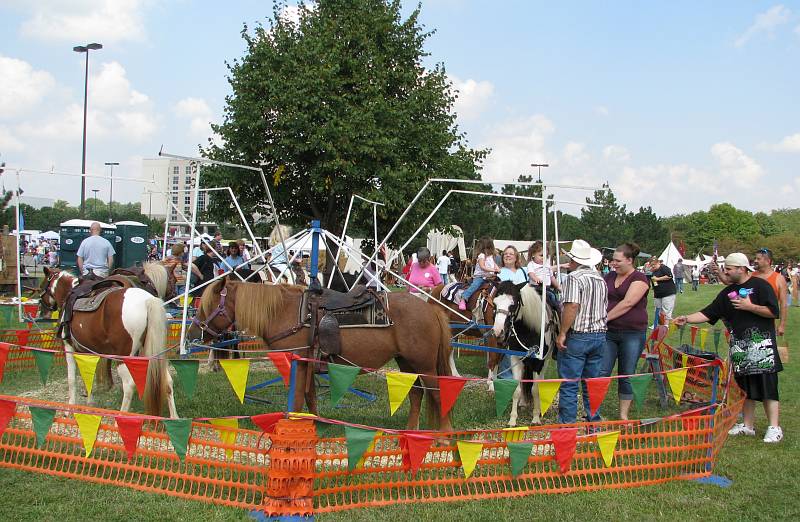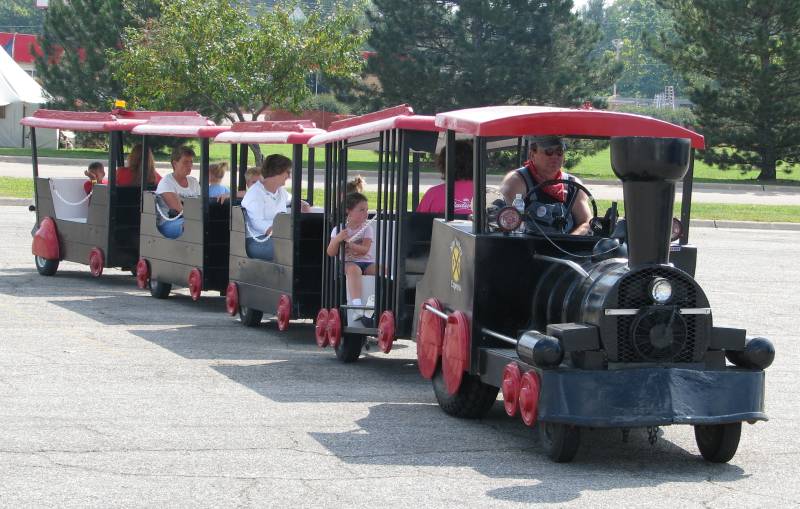 Kaw Valley Railroad Express
Cider Days Fall Festival website
Kansas Attractions Kansas Travel & Tourism Home
copyright 2008-2011 by Keith Stokes