Evel Knievel Museum
2047 SW Topeka Boulevard
Topeka, Kansas 66612
(785) 215-6205
Evel Knievel Jump List Evel Knievel Map
Evel Knievel Museum Page 1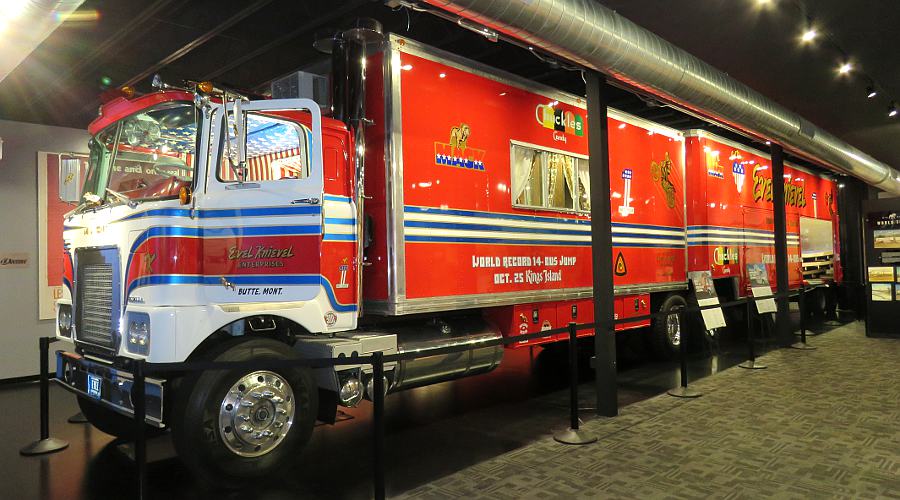 1974 "Big Red" Mack Truck
The original "Big Red" trailer was a flatbed trailer. Evel Knievel's second truck was fully enclosed and provided an area in the front section to house the jump bikes. The rear section was unique because the entire side opened to accommodate the ramp storage and several pieces of original ramp can be seen at the rear.
Evel Knievel's trailers served as a rolling billboard and he changed the message on the sides to promote upcoming jumps. The restored trailer in the Evel Knievel Museum has two promotions on each side: Snake River Jump and Kings Island Jump.
Big Red was no longer used following Knievel's retirement and eventually it was found rotting in a field in Florida. In 2013. the skateboarding star, Lathan McKay, purchased the rig and it was restored at Historic Harley-Davidson in Topeka. Restoration took a year and a half and nearly 100 individuals and businesses were involved. Displays and an 18 minute documentary tell the restoration story in detail.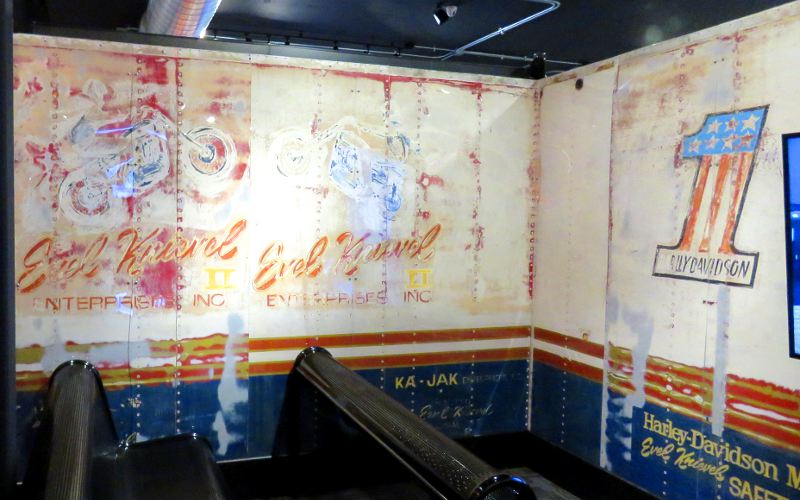 These wall panels were on the trailer when restoration began. This was the paint job for Evel
Knievel's final "World Tour." Traces of the "Big Red" paint can be seen beneath the final white paint job.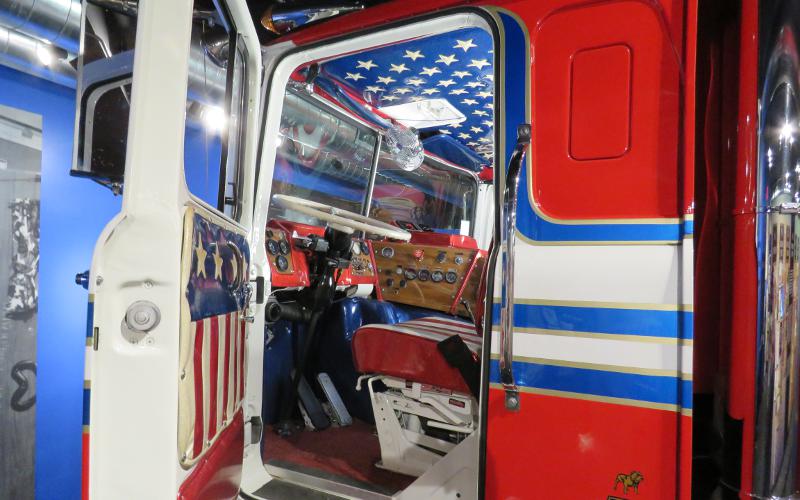 Restored interior cab of "Big Red"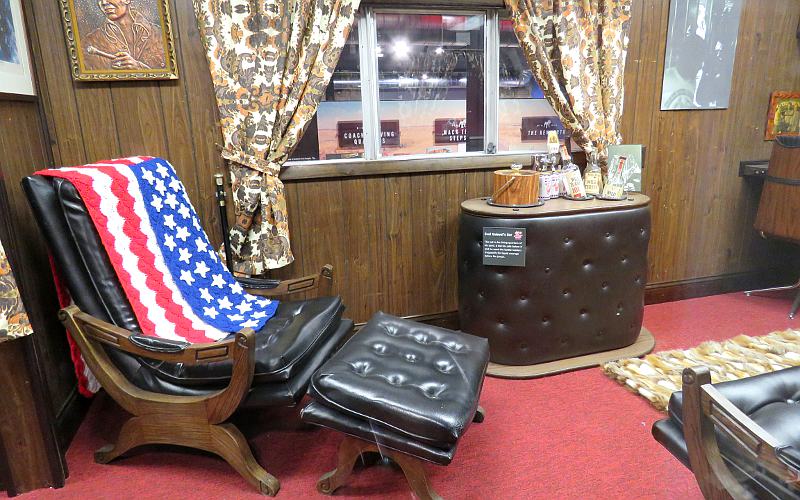 This is the front trailer where Evel Knievel readied himself for each jump as it was in the 1970's.
The furniture, wood paneling, trophies, decor and wardrobe are all original.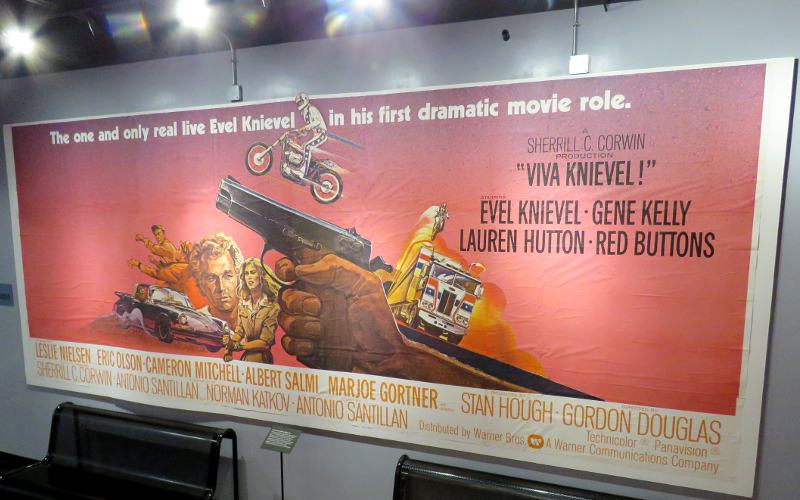 Viva Knievel Movie Billboard
These billboards were used to promote the motion picture release in 1977.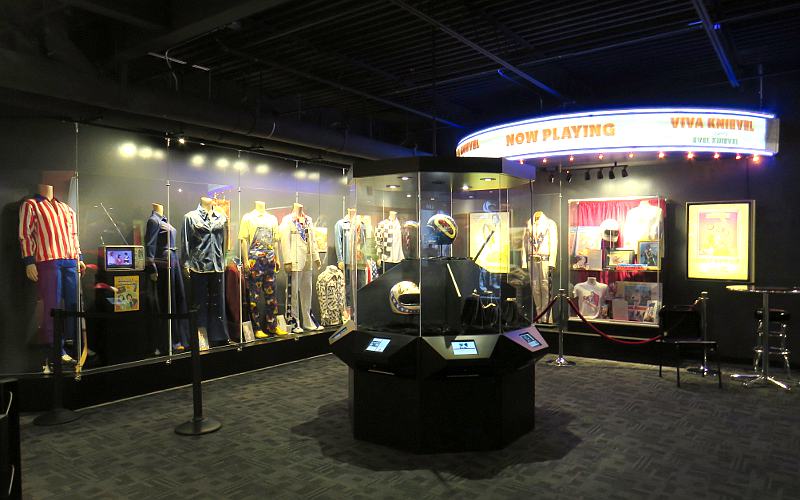 The centerpiece of the helmet display is the original Knievel Caesars Palace Helmet.
The small movie theater features Evel Knievel films.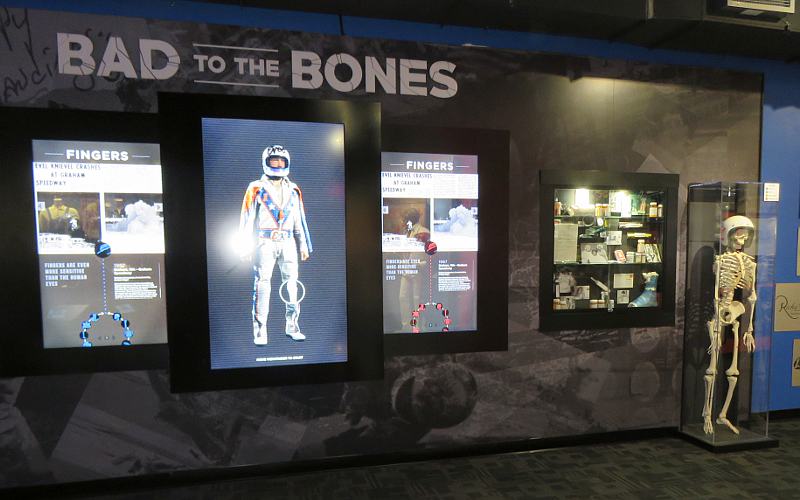 Interactive touch screen display of Evel Knievel's many injuries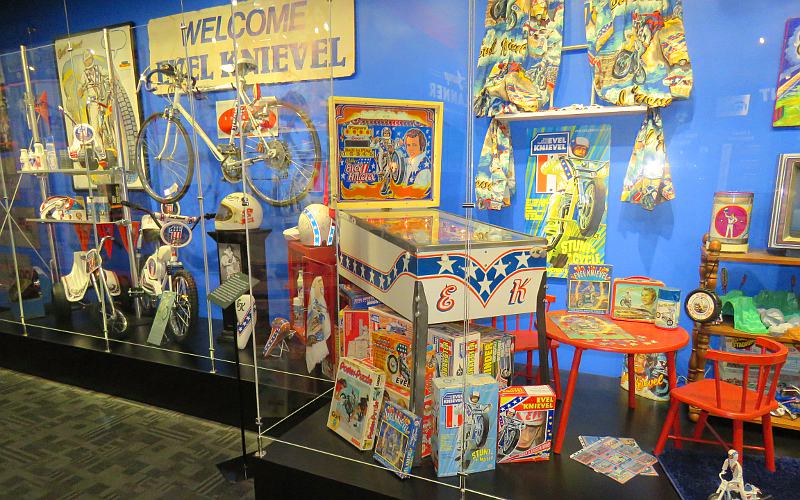 Part of the display of Evel Knievel licensed items.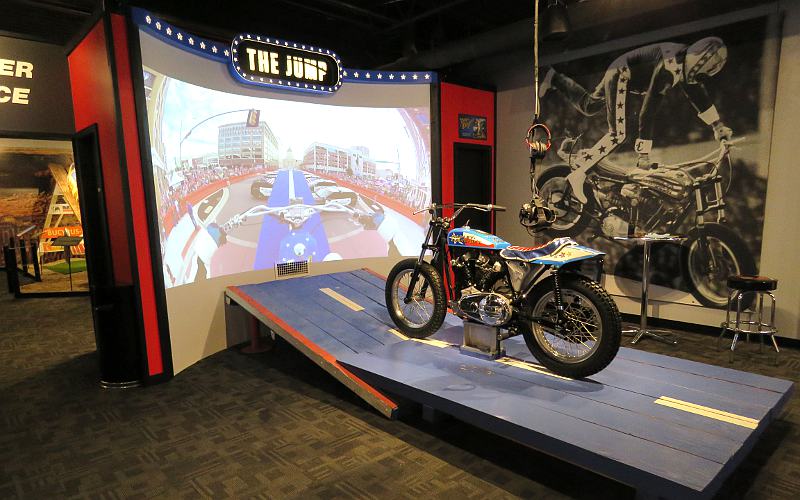 Doug Danger jumped a vintage Harley-Davidson motorcycle from the museum over 15 police SUVs ( about 90 feet)
to create the video for "The Jump" virtual reality experience. $5 additional charge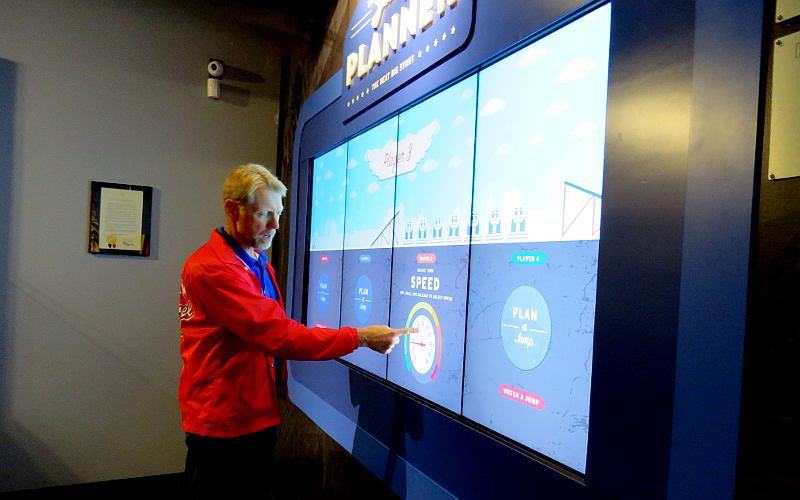 Curator Bruce Zimmerman demonstrates the "Jump Planner."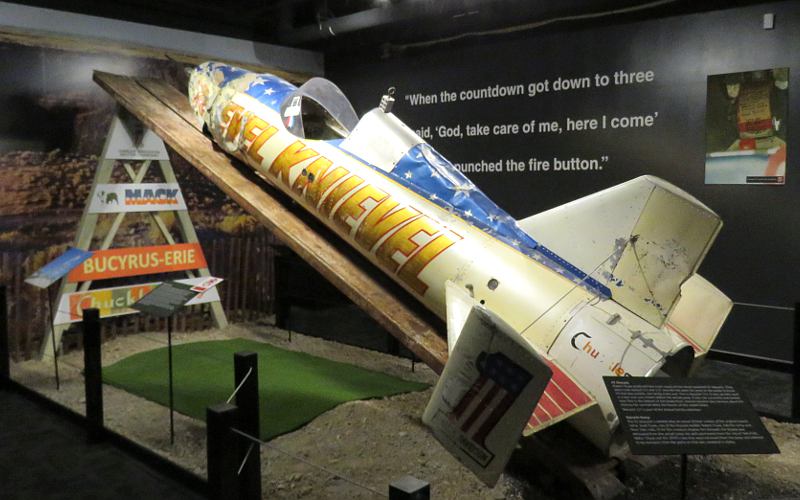 X2 Skycycle which was used in a secret practice jump of Snake River Canyon, a month before the public jump.
The test was not successful and it landed nose first in the bottom of the canyon
It sits on a piece of the actual ramp and the dirt comes from the site.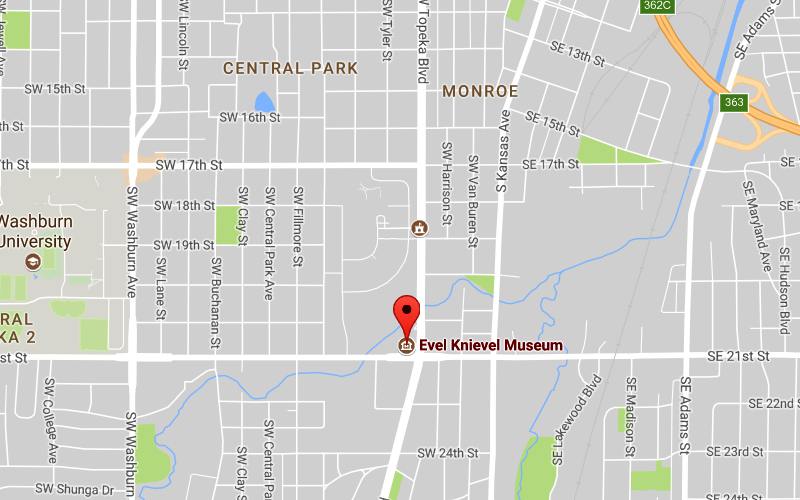 Evel Knievel Museum Review Page 1 Evel Knievel Museum web site
Kansas Restaurants Kansas Travel & Tourism Home
LS-10/17 copyright 2017-2021 by Keith Stokes