Museum of the Kansas National Guard
6700 S.W. Topeka Boulevard
Topeka, Kansas 66619
(785) 862-1020

Monday - Saturday: 10AM - 4PM free!

Kansas National Guard Museum Map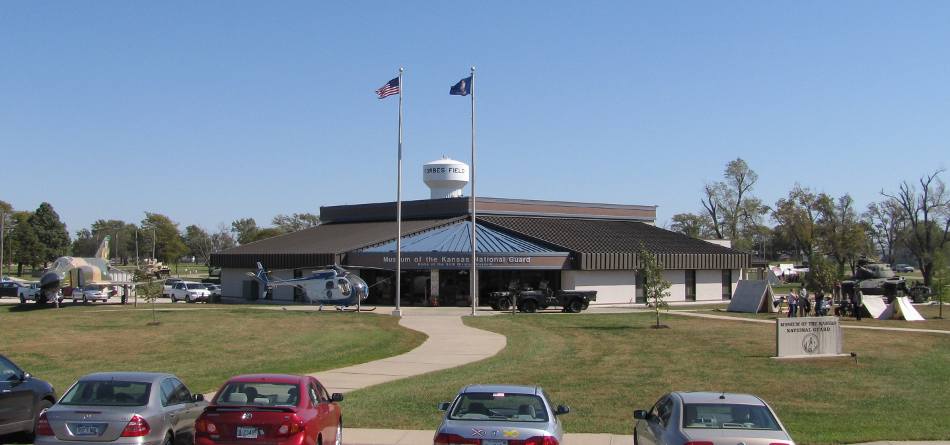 Museum of the Kansas National Guard - Topeka, Kansas
The Museum of the Kansas National Guard in Topeka, Kansas is dedicated to preserving the heritage of the Kansas National Guard and honoring the memories of the soldiers and airmen who have served Kansas and the United States. The Kansas Territorial Militia, was formed on August 30, 1855 and was organized into the Kansas National Guard when Kansas became a state on January 29, 1861.
Located near the main entrance to Forbes Field, the free museum is open to the public Tuesday through Saturday. Exhibits include uniforms, weapons and the Kansas National Guard Hall of Fame.
In 2010, the Kansas National Guard Museum added a new addition which features an exhibit on the 35th Infantry Division, a new education center and a research library. The new exhibit honors the 93 year history of the 35th Division which is based at Fort Leavenworth and earned three battle streamers during World War I and five more during World War II. There are also pictures from the division's recent duty in Bosnia and Kosovo.
Many of the exhibits at the museum are on the grounds surrounding the museum. They include vehicles, aircraft and field weapons such as an M60 tank previously used by the Kansas Army National Guard and an 8 inch self propelled howitzer which is capable of firing Nuclear rounds.
The Museum of the Kansas National Guard is located less than a mile from the Combat Air Museum.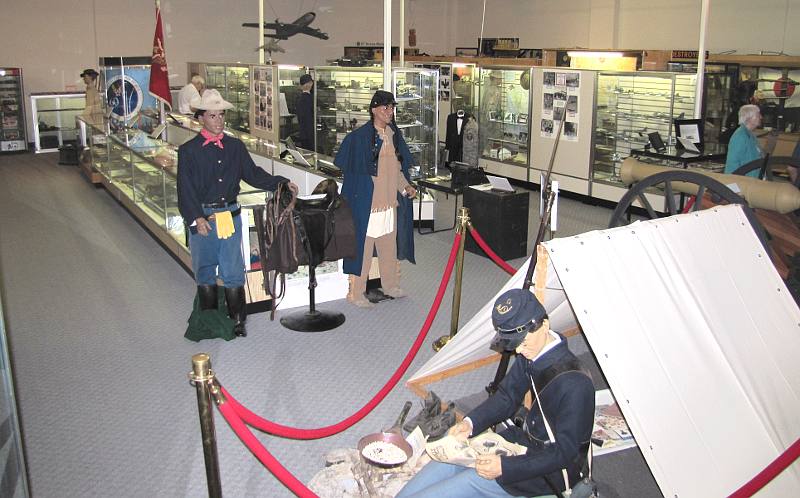 Main Gallery of the Museum of the Kansas National Guard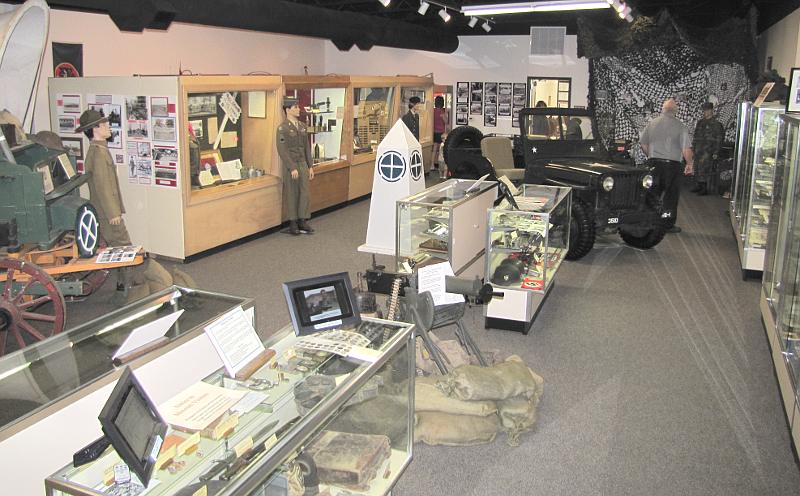 The new 35th Division Museum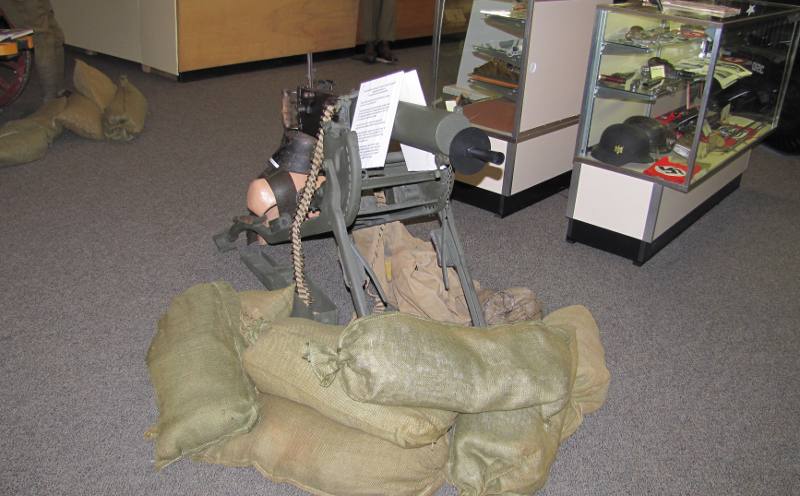 Hand powered machine gun cloned from the Maxim Machine Gun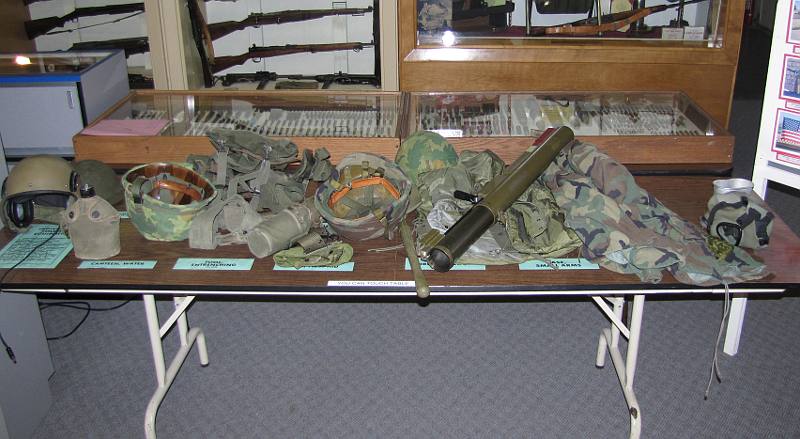 This table has items which visitors can touch and try on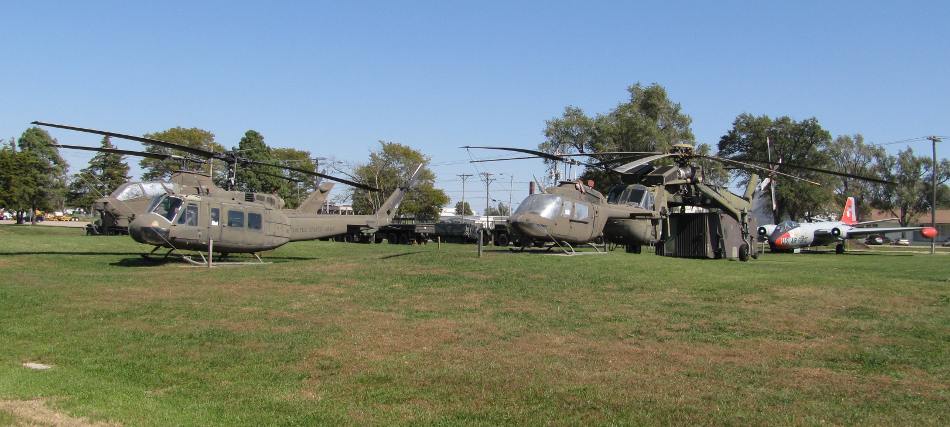 Outside exhibits include an OH-58 Bell Kiowa, an OH-6 Loach from the Silver Eagles, an AH-1 Cobra, and the powerful CH-54 Skycrane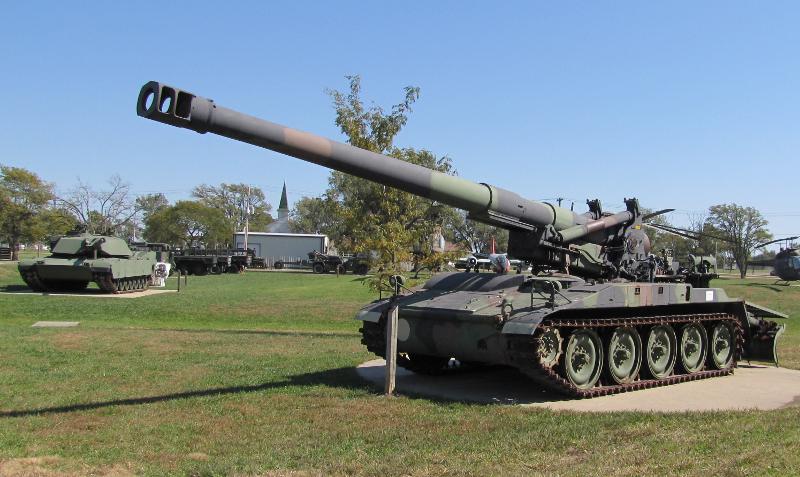 M109A5 is a 155mm self propelled howitzer which weights 27.5 tons and fired a 98 pound projectile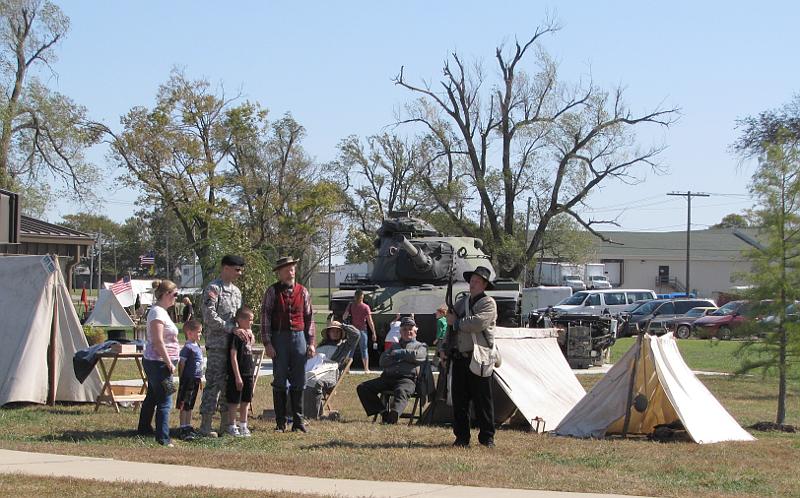 Civil War Living History Weekend in October 2010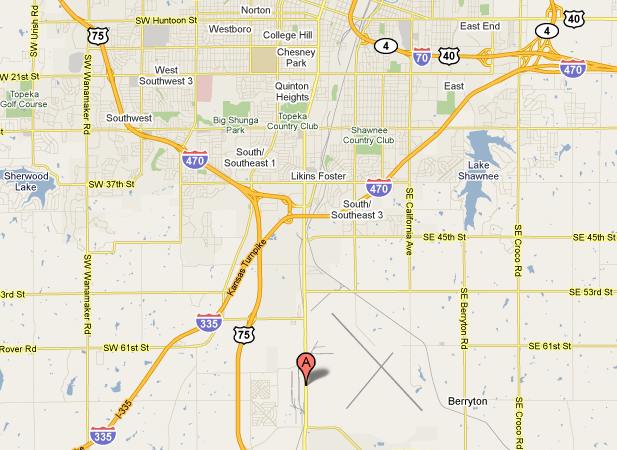 Kansas National Guard Museum Map
Guide to things to do in Topeka
Kansas Attractions Kansas Travel & Tourism Home
copyright 2010-2021 by Keith Stokes