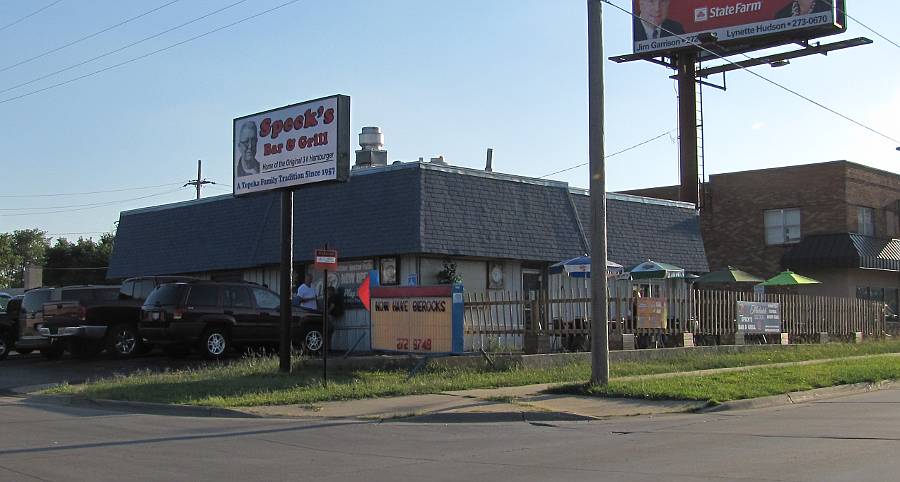 Specks Bar and Grill in Topeka, Kansas began as the Seabrook Tavern in 1957. The Seabrook Tavern was sold a few years ago, but the food stayed good. Unfortunately the Seabrook Tavern closed in the spring of 2010, but Deb Harrod (daughter of the original owners - Franklin "Speck" Benge and Lou Benge) returned and reopened the Tavern as Specks Bar & Grill.
Specks is famous for serving burgers up to 3 pounds in size, on their own homemade buns. They also have house made fries, chips and onion rings. The menu has been recently shortened and they no longer serve mountain oysters.
My favorite items are the homemade fries and Specks Bomber Hot Dog. The Bomber dog is one my favorite hot dogs anywhere - a grilled all beef hot dog on a bun, smothered in Swiss cheese, jalapeno peppers, sauerkraut and onions. It is available as a quarter pound dog for $7.99. They used to offer a half pound option, which was awesome.
Most sandwiches come with good house made potato chips, or you can upgrade to fresh cut French fries for only $1.25.
The other hits are the burgers and pork tender (not "pork tenderloin").
A three pound Speck Burger comes with a family sized order of onion rings, fries or chips (or some combination of the three) for $35. Or $28 with cheese. Yes, that could be a challenge burger, but most people order it as a bargain way to serve an entire family.
The nicest change to Speck's, came when Kansas went smoke free. The building is pretty small and smoking was an issue in the old tavern. They have added a huge patio where smokers may enjoy the food and drinks. There is nothing fancy about this place.
Speck's Bar and Grill also offers free wifi. Service at the tables is often done by the bar tender. Although you may not have the kind of service you would have from a dedicated server, they really do work at doing their best. When you are ready to leave, just walk up to the cash register and they will close out your bill.
Other then the staff and the regulars at the bar, building doesn't have much atmosphere. There were rumors that the building might get a makeover, when in 2019, the producers of the TV show "Bar Rescue" visited Speck's and talked to the owners, but nothing came out of that..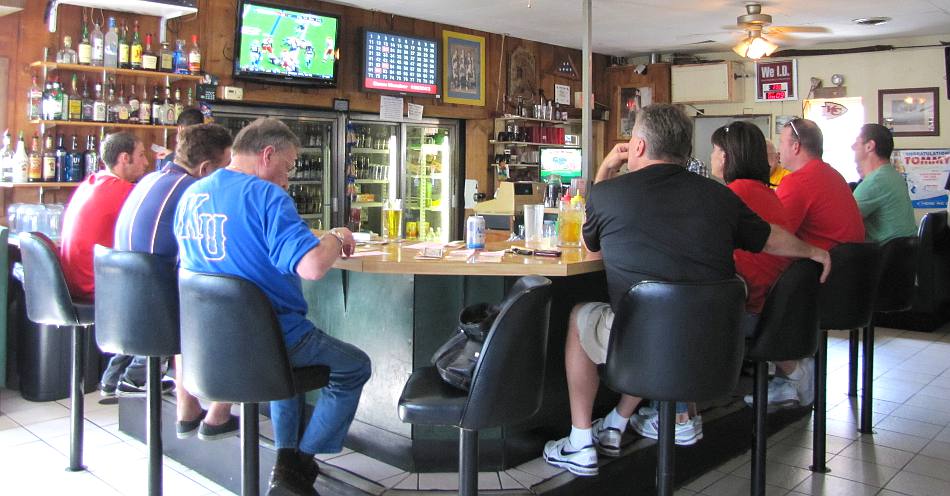 Locals cheering for the Kansas City Chiefs and playing Keno on a Sunday afternoon.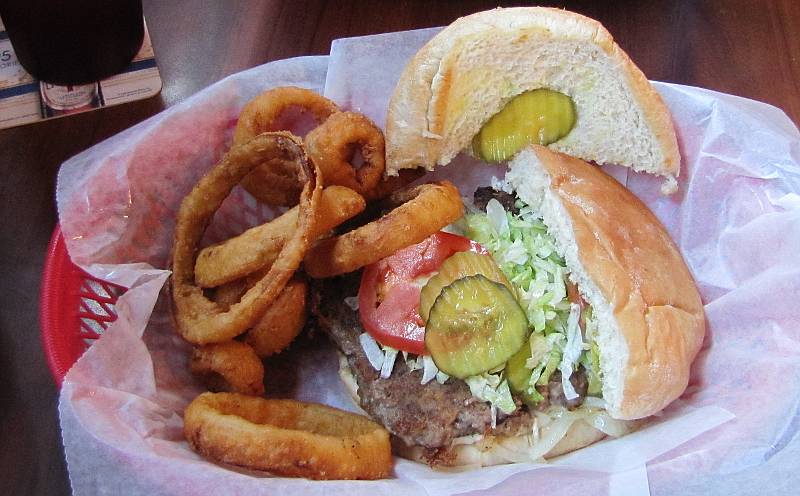 Half pound burger on 6 inch bun ($8) and onion rings ($6.99)
(Also available in quarter pound and one pound sizes)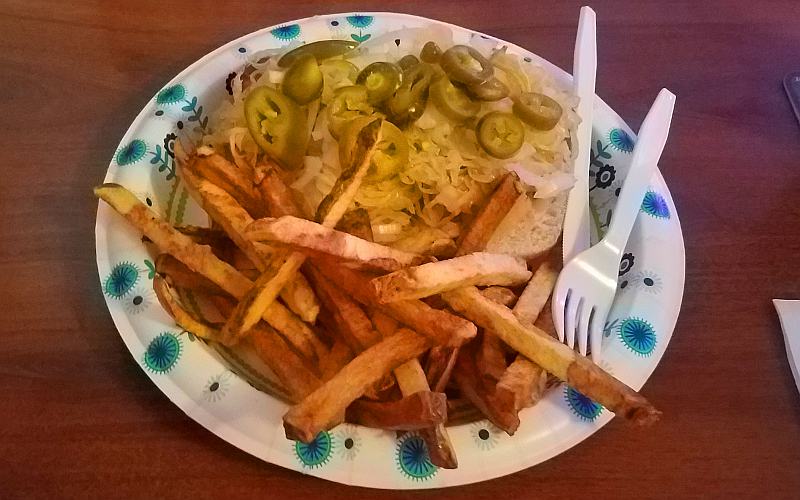 Quarter pound Bomber Hot Dog ($7.99) with fries ($1.25 add on)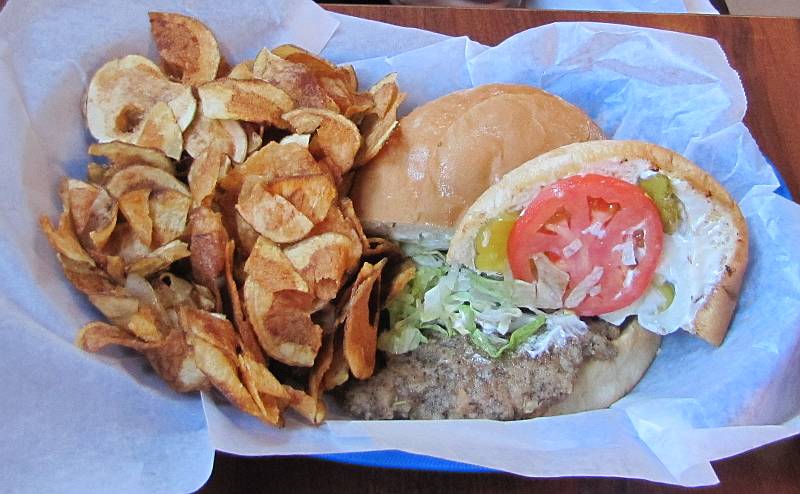 Pork Tender ($7.99) and fresh homemade potato chips ($1.25 with any sandwich order)
This is a fresh ground pork tender sandwich breaded with Speck's special blend of herbs and spices. It
is served on a 6 inch homemade bun and garnished with tomatoes, lettuce, pickles, onions & a touch of mayo.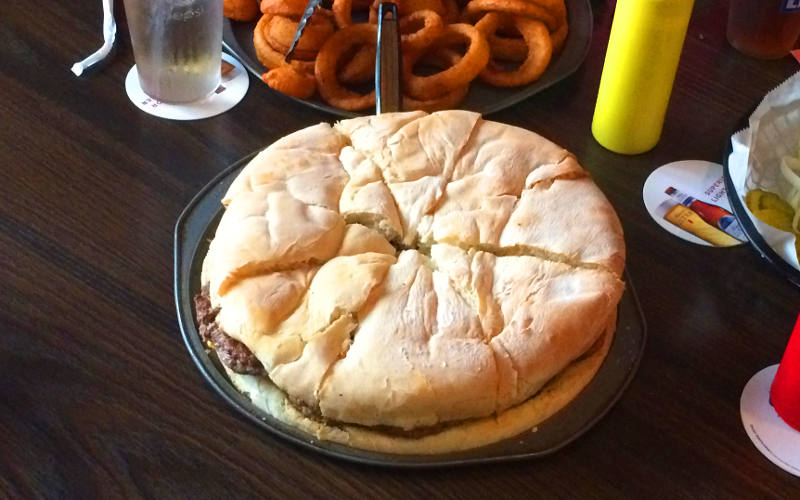 48 ounce Speck Burger on a house baked bun ($35)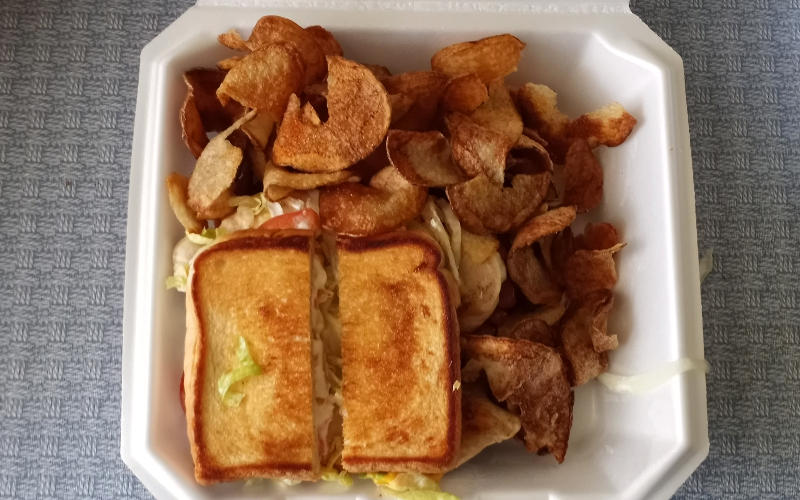 Chicken Club with house chips ($8.99)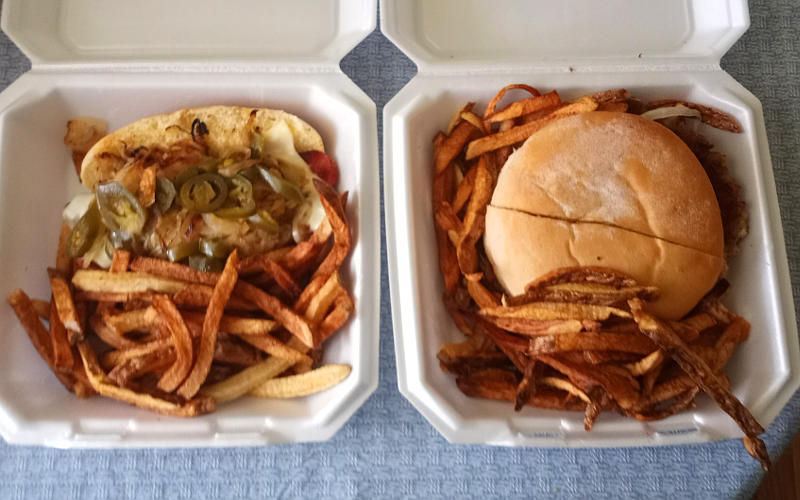 Bomber Dog and Pork Tender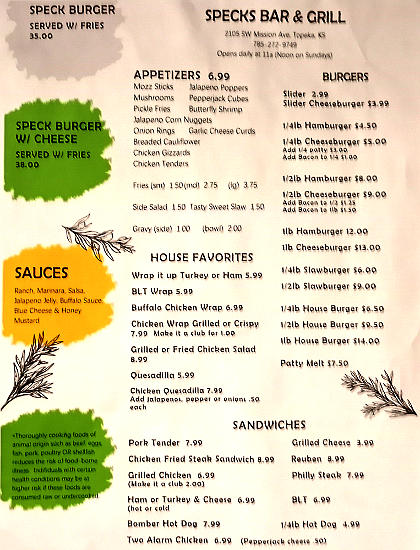 Speck's Bar & Grill Menu from February 2021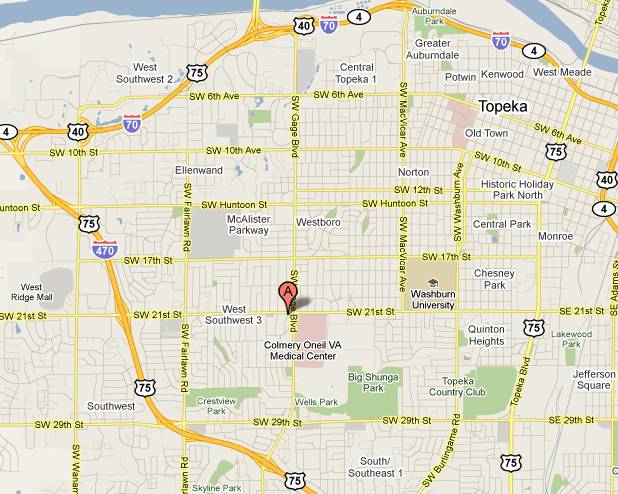 Speck's Bar and Grill map
copyright 2008-2017 by Keith Stokes