Zoo Lights
Topeka Zoo
635 Gage Boulevard
Topeka, Kansas 66606
(785) 368-9180

Timed Admission
November 19 - December 26
Hours

Adults: $10 Children 3-12: $7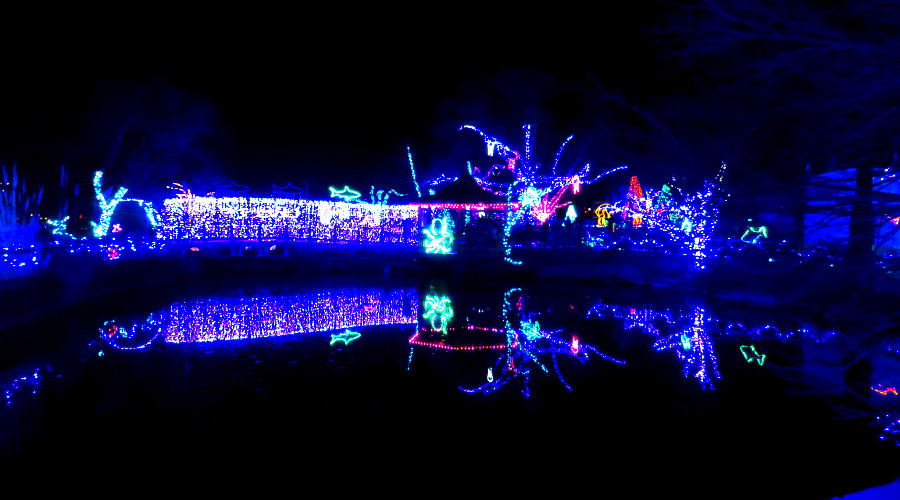 Zoo Lights - Topeka Zoo
The Topeka Zoological Park in Topeka, Kansas introduced a new fund raising event in 2020. In 2021 the Zoo Lights which runs from November 19 - December 26th. About half of the zoo is filled with Christmas lights and the zoo reopens each evening from 5-9 PM for visitors to walk through. We took the tour on December 10 and found that most visitors were wearing masks. There was no set route through the pathways, so people were wandering and at times it was quite crowded when people going in opposite directions passed.
Admission to Zoo Lights is by timed tickets, purchased in advance. Tickets can be used during a 30 minute period, such as 6-6:30 PM. Once you are in the zoo, you can remain until closing. Up to 300 tickets are sold in each time period. Tickets are $10 for adults and $7 for children. The walk through takes about 30-45 minutes, but if you don't have the time for a walk through, the part of display you can see for free through the fence is still worth stopping for a look.
2021 Zoo Light Hours
November 19 - December 18
Sunday - Thursday: 5 - 9PM
Friday - Saturday: 5 - 10PM
Thanksgiving: 6 - 10PM

December 19 - 24: 5 - 10PM

Christmas: 6 - 10PM

December 26: 6 - 9PM
There is also an opportunity to have family photos with Santa. Allow extra time waiting in line if you are doing a photo Santa. You use your own camera for the photos.
Other than a few ducks on the pond, we saw no animals during our visit.
The Topeka Zoo is also offering Cookies With Mrs. Claus on December 4, 5, 11 or 18. For $20 per child, children will have the chance to have a cookie, drink cocoa and listen to a story with the Misses. Children can fill out letters that she will personally deliver to Santa or you can take the letter home and fill it out later. Once the story ends its time for crafts, creating ornaments with a variety of options for every age group. Finally the children will meet a pronghorn. The $20 fee includes admission to the Zoo for the child and one adult. Purchase timed tickets online.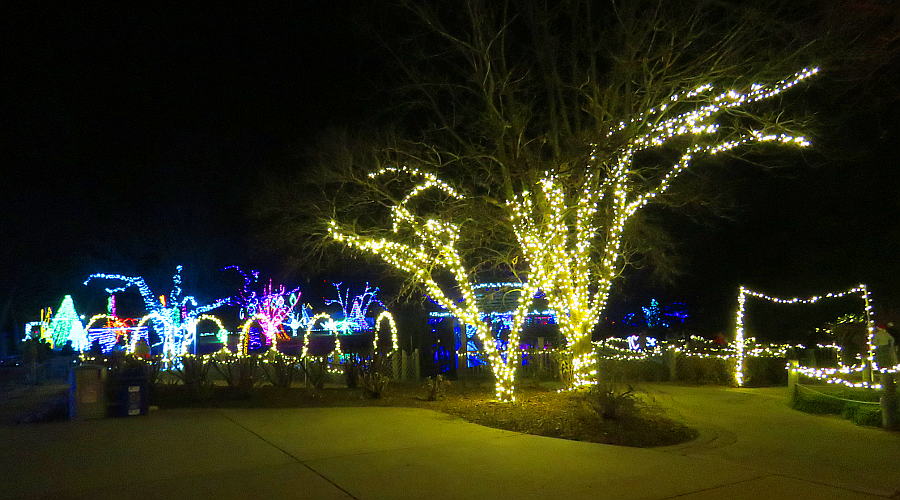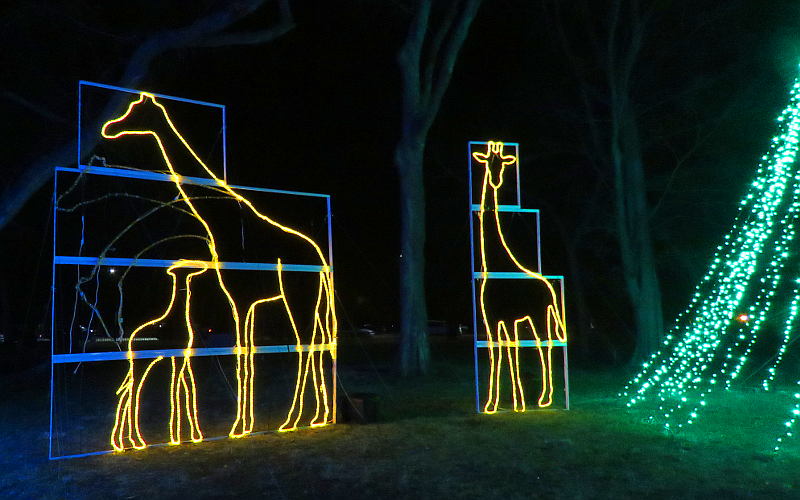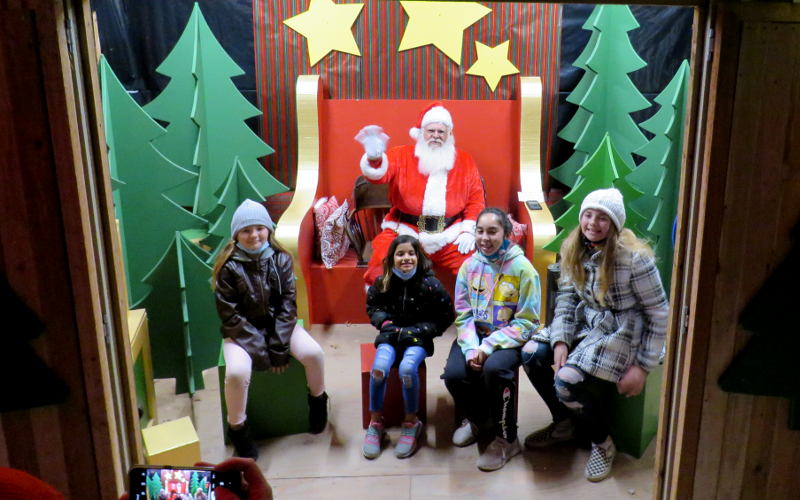 Taking a family photo with Santa Claus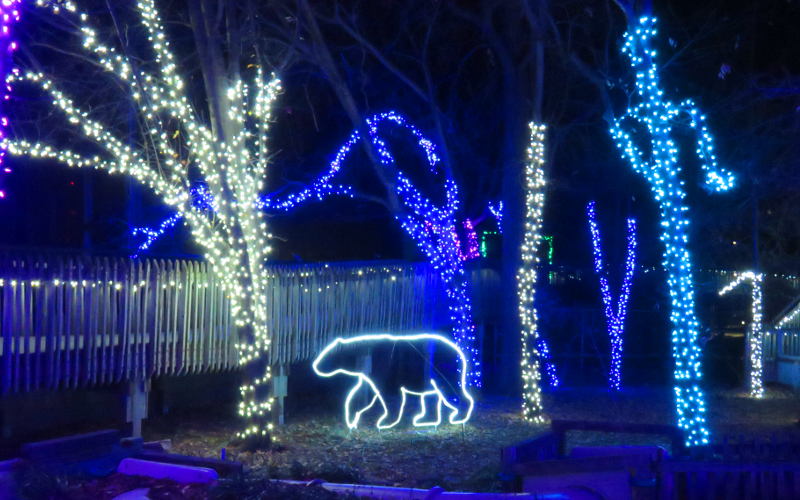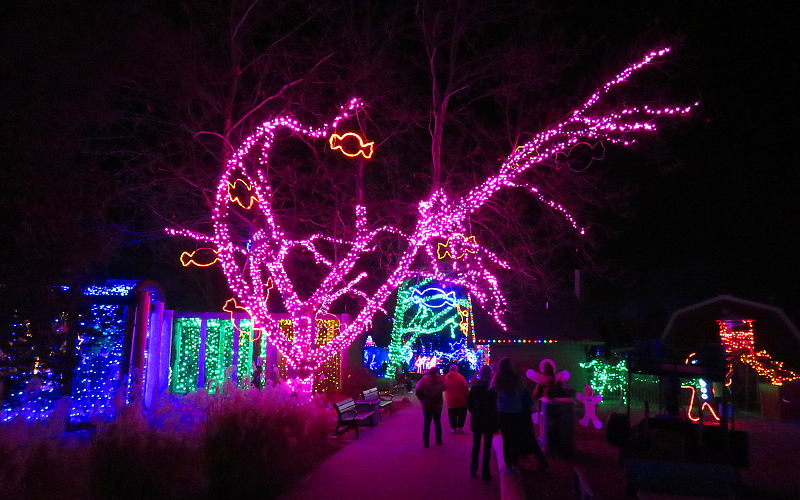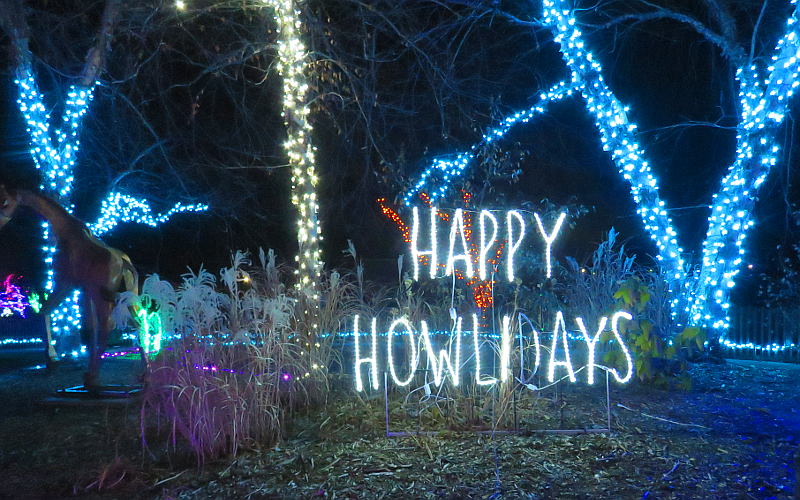 Happy Howldays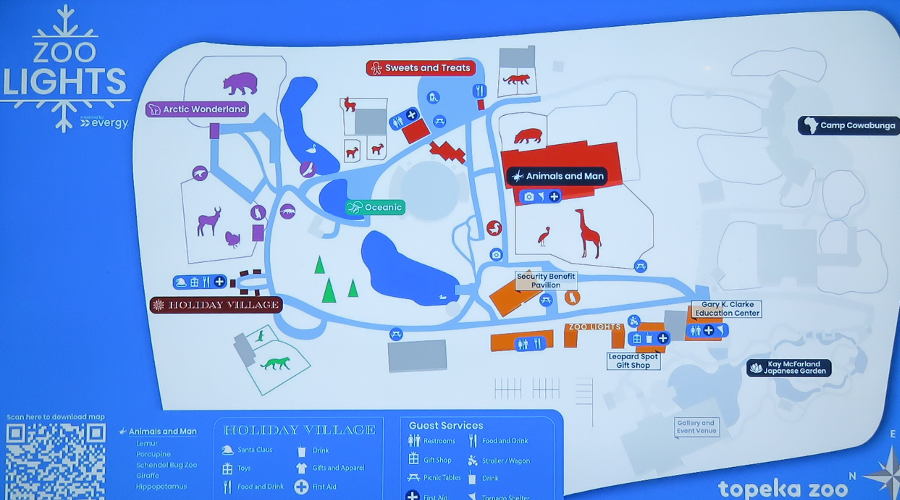 Zoo Lights uses about half of the Topeka Zoo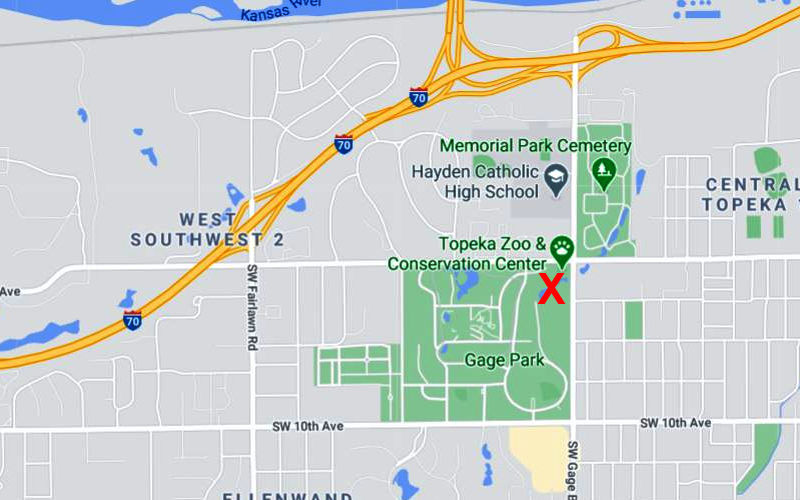 Topeka Zoo Map
copyright 2005-2021 by Keith Stokes