Trail Days Cafe and Museum

803 West Main Street
Council Grove Kansas 66846
(620) 767-7986

11am to 8pm -- Tuesday thru Saturday
Sometime open Monday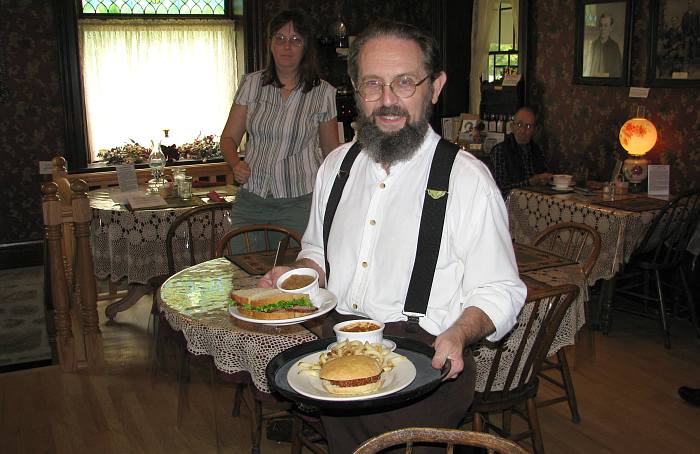 Trail Days Cafe and Museum in Council Grove, Kansas is located in the 1861 limestone Terwilliger Home. I was unaware of Trail Days until receiving an email from one of the staff. The small complex of old buildings is a combination museum, cafe and bakery. The staff wear period costumes and are friendly and enthusiastic. They take their guests back in time with the music, food, decor, stories told, etc. There are six buildings in the complex and the time period ranges from the 1850's to the 1950's.
The Trails Days Bakery Cafe has changed its name and menu since we visited in 2008. They now serve American Indian, Old World, Early American and 20th Century food. We hope to visit the changed Trail Days Cafe and Museum in 2011.
The food when we visited the Trail Days Bakery Cafe was made from scratch midwest farm fare. The dishes we tried were average, but very reasonably priced. We didn't try any of the dishes recommended by our server, so I might have been more impressed with things we didn't try.
The centerpiece of the complex is the Terwilliger Home, which houses the cafe. The building sits beside the Santa Fe Trail and was the last house that wagons on the Santa Fe trail passed as they headed west leaving Council Grove on the way to Santa Fe, New Mexico.
The complex also includes a 1858 Log house, a 1902 School house, and Maple Camp cabins form the 1930s and 40s.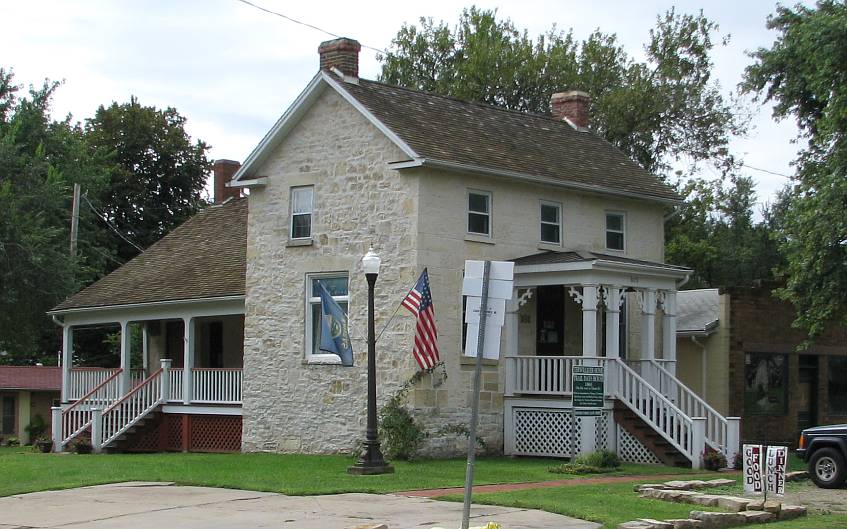 Trail Days Cafe and Museum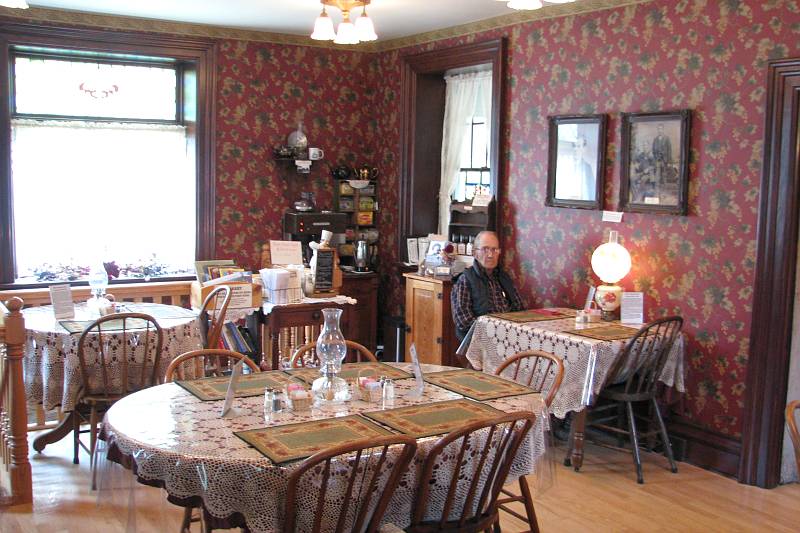 Trail Days Cafe dining room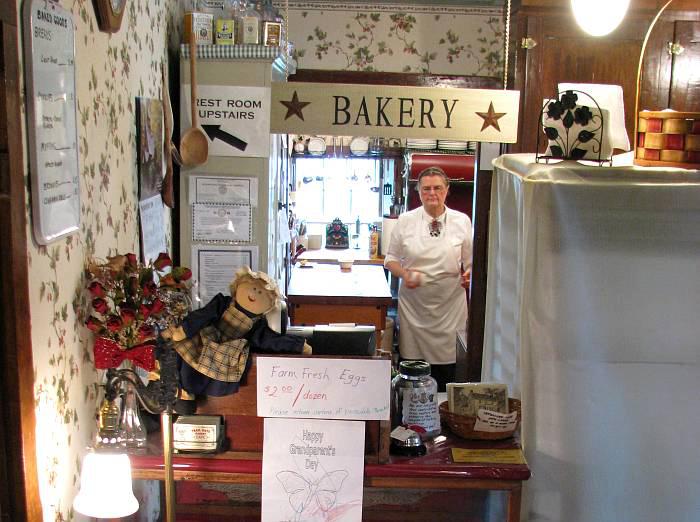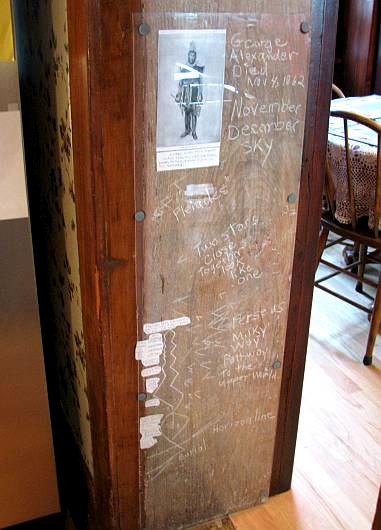 Original walnut backdoor casing which the Trail Days
Bakery Cafe staff believes to be a Kanza Indian pictograph.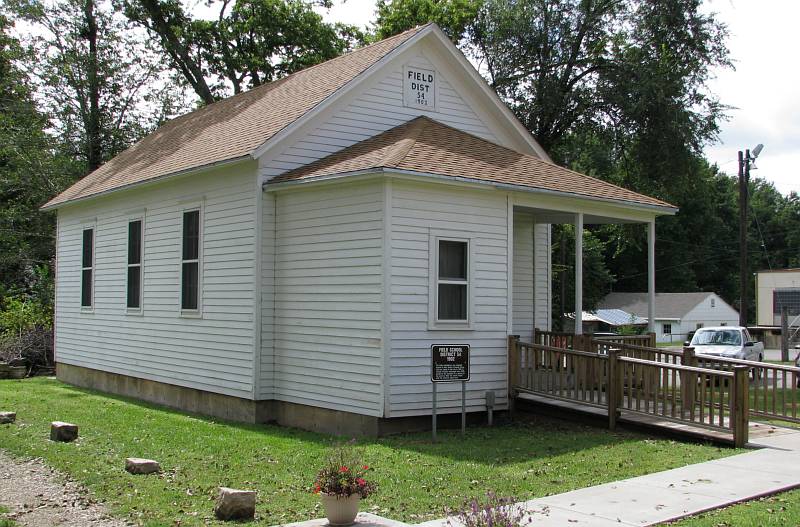 1902 Field School District 54 schoolhouse which was originally located 8 miles south of Council Grove. Moved to this site in 1999.

Trail Days Cafe & Museum web site
Kansas Attractions Kansas Travel & Tourism Home
L-5/09. copyright 2008-2020 by Keith Stokes