Ulrich Museum
of Art
Wichita State University

1845 Fairmount Street
Wichita, Kansas 67260
Phone: (316) 978-3664

Tuesday - Friday: 11 AM - 5 PM Saturday & Sunday: 1 - 5 PM
Free Admission
Kansas Art Museums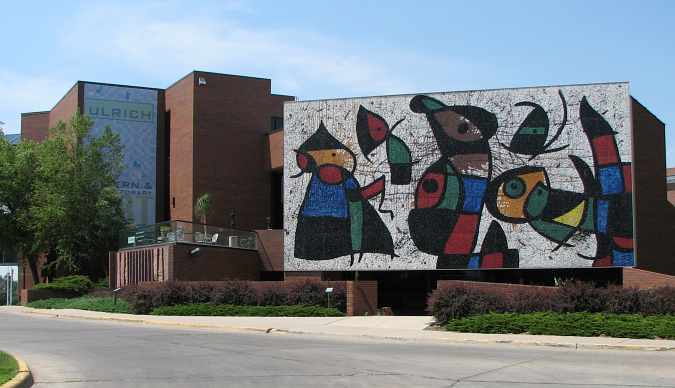 Personnages Oiseaux by Joan Miro is above the entrance to the Ulrich Museum of Art
The Ulrich Museum of Art at Wichita State University opened in 1974. The building is rather striking, but I was at first disappointed at how modest the collection is. There are only 2 small galleries and a couple of hallways. I saw the entire collection in about 5 minutes.
But the best part of the Ulrich Museum of Art's collection is outside: the Martin H. Bush Outdoor Sculpture Collection, more than 70 statues spread across Wichita State University's campus. It includes art by Scott Burton, Luis Jiménez, Henry Moore, Louise Nevelson, Claes Oldenburg, George Rickey and Auguste Rodin.
Parking on the WSU campus normally requires a permit, but look for the special parking in front of the Ulrich museum. When you enter the museum, you register your car for parking during the visit. Also pick up a map of the Ulrich Museum of Art's outdoor sculpture collection. Leave your car near the museum, much of the outdoor art is away from the roadways.
Free, guided tours of the Ulrich Museum of Art and the outdoor sculpture collection are available for groups of 10 or more.
If you wish to tour the Bush Outdoor Sculpture Collection when the Ulrich Museum of Art is closed, you may download a PDF map of the art at https://www.wichita.edu/museums/ulrich/documents/OSC_Map_2015.pdf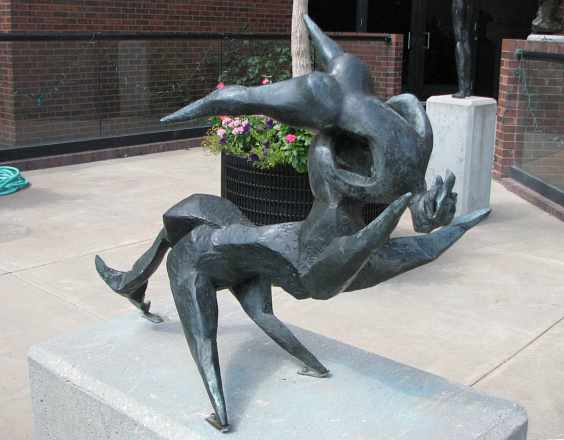 Centaur and Lapith by Dimitri Hadzi is one of five sculptures that can only be seen by visiting
the museum. They are on the Kouri Sculpture Terrace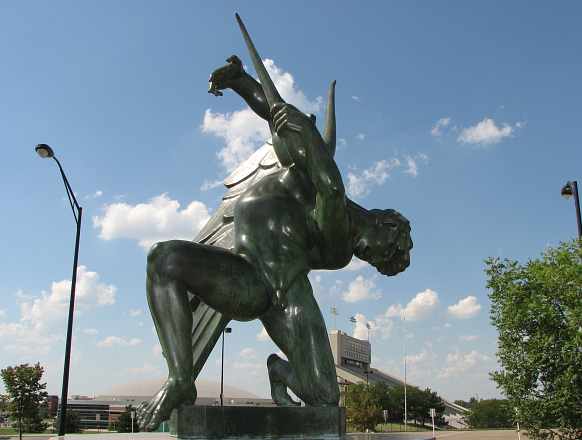 Genius by Carl Milles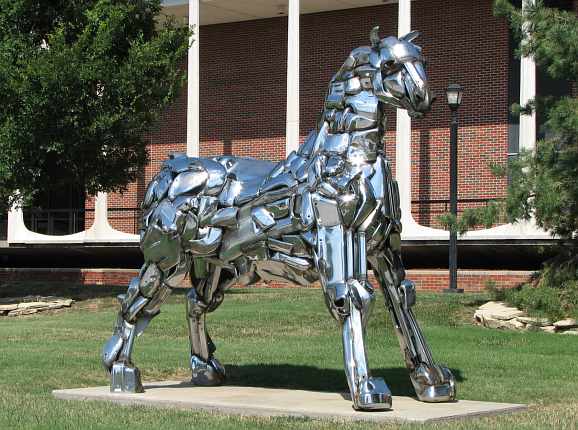 Grandfather's Horse by John Kearney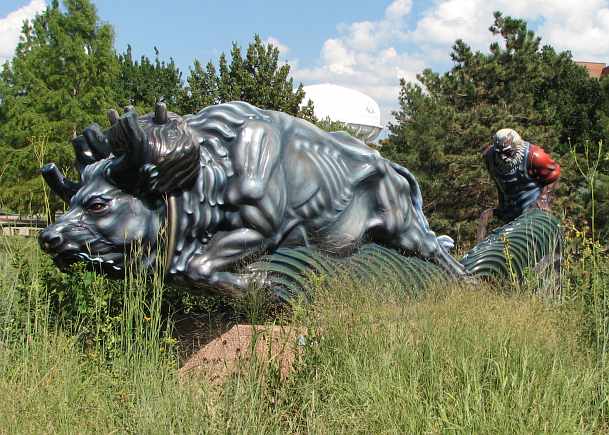 Sodbuster, San Isidro by Luis Jimenez, Jr.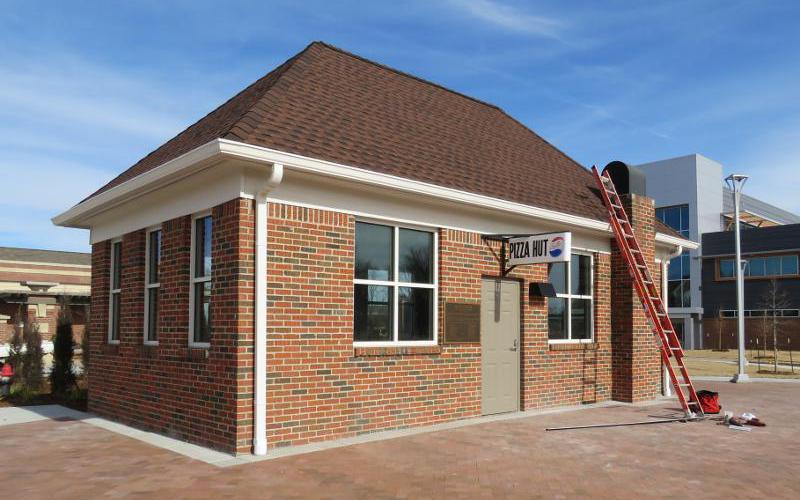 Not a piece of art (to most of us) The Pizza Hut Museum on the WSU campus is in
the relocated building which was the very first Pizza Hut restaurant.

Wichita Ulrich Art Museum website Kansas Art Museums
Kansas Attractions Kansas Travel & Tourism Home
copyright 2006-2019 by Keith Stokes