Uncle Jack's Restaurant

104 North Penn Avenue
Independence, Kansas 67301
(620) 331-5225

Closed - 2009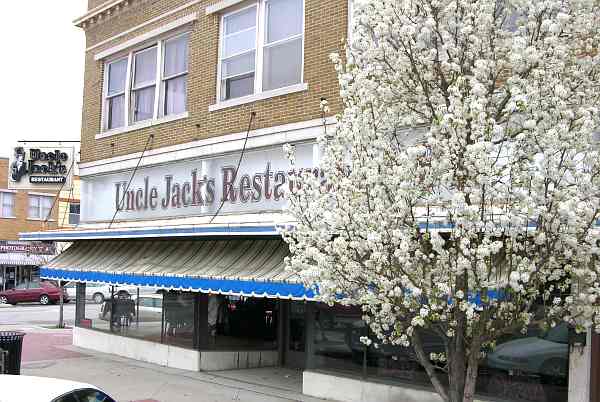 Uncle Jack's restaurant in Independence, Kansas is a more sophisticated restaurant then I expected. The trendy restaurant is named for the owner's uncle, who was a New York fashion photographer. Uncle Jack's photos decorate the two level restaurant and bar. The menu is quite appealing and making a choice is difficult. The servings are generous and the food is excellent & reasonable.
Although prics have significant climbed in the past two years, Uncle Jack's still offers a number of good lunches for $6.99 or less, for example a turkey avocado & provolone sandwich served with honey mustard and choice of homemade fries, coleslaw or cottage cheese.
Dinner entrées range from $12 - $24, with a nice assortment of appetizers starting at $6. All entrees come with salad, bread, choice of vegetables, and choice of herb roasted potatoes, baked potato, pasta or rice.
Standard desserts at Uncle Jack's restaurant are limited to cheese cake, pecan tart, ice cream or a chocolate volcano. The volcano is worth saving room for. On my most recent visit, one of the daily specials was an apple tart ala mode that was so good that I was tempted to lick the plate.
The service at Uncle Jack's restaurant is a little less consistant. For the best service, don't sit along the upper level near the windows.. Uncle Jacks is a standout restaurant. I just wished it wasn't so far away.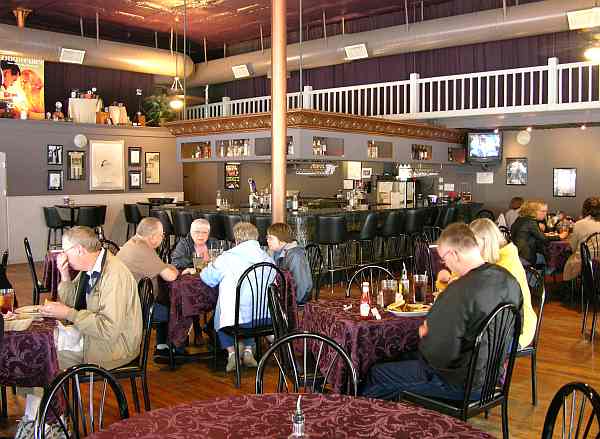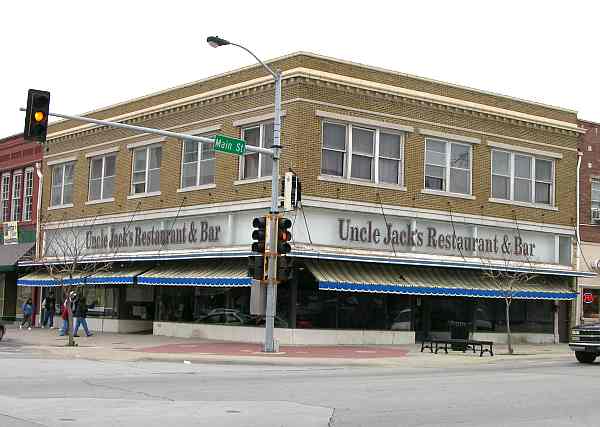 Uncle Jack's website
Kansas Restaurants Kansas Travel & Tourism Home
copyright 2006-2009 by Keith Stokes