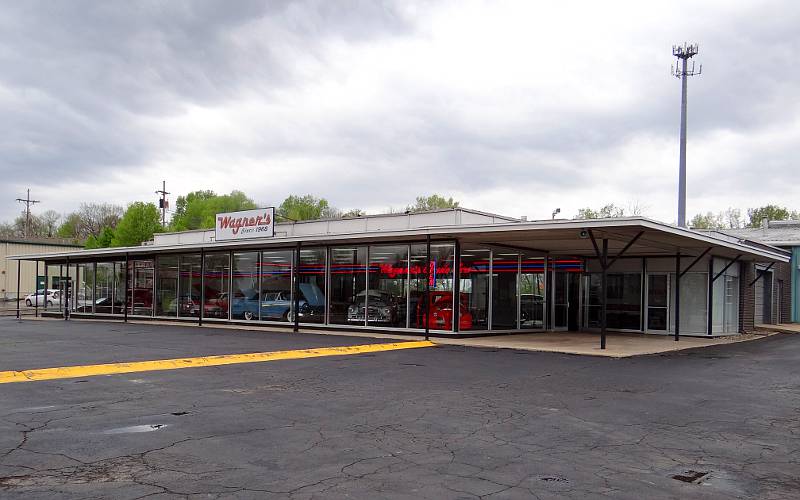 Wagner's Classic Cars - Bonner Springs, Kansas
We passed Wagner's Classic Cars while driving through Bonner Springs, Kansas on our way to Moon Marble, but the old cars drew us right in. Wagner's began as Wagner's Auto Body, an automobile collision repair & paint shop in Kansas City, Kansas in 1968. Selling and restoring classic cars developed until the store moved to Bonner Springs in 1996 to focus on the rapidly expanding car business.
When these photos were taken in 2014, the salesperson apologized that the showroom is usually filled bumper to bumper with collector cars, muscle cars, street rods & trucks of all kinds, but several were away at an auction. It seemed like a nice selection to me and was like visiting a small museum. Actually, this selection is more impressive to me, than some places which call themselves automobile museums.
Since this is a salesroom, there is no charge for visiting Wagner's Classic Cars. It is like visiting a car museum where you are allowed to tough the exhibits.
None of the vehicles with separate photos on this page are listed in Wagner's inventory today.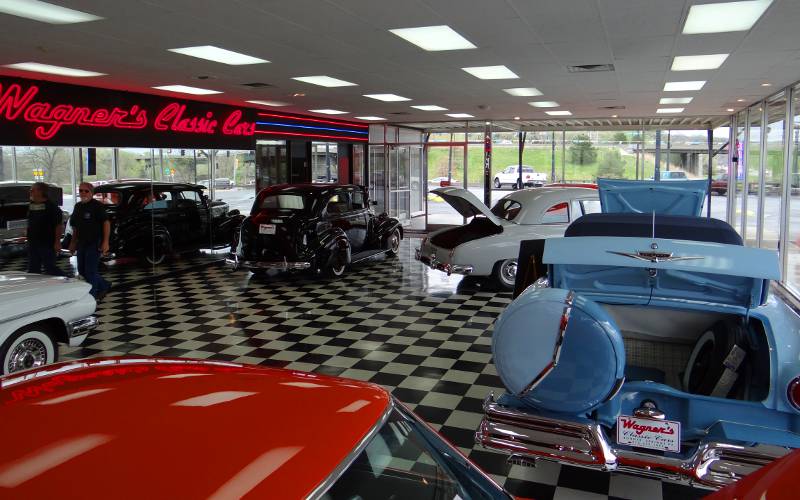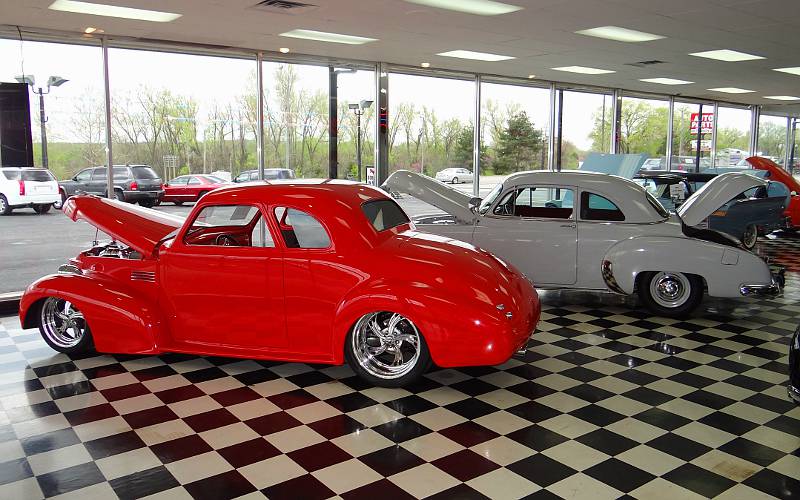 1939 Pontiac Street Rod, 1949 Chevrolet 2 door coupe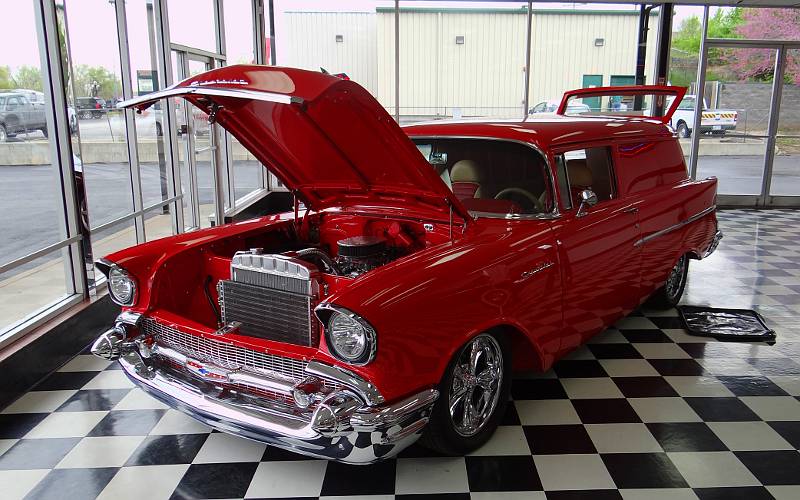 1957 Chevrolet sedan delivery vehicle with 350 cu in V8 engine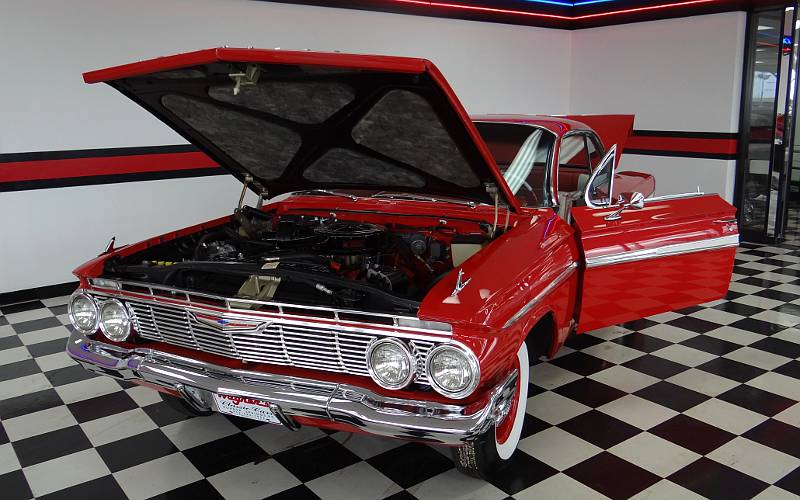 1961 Chevrolet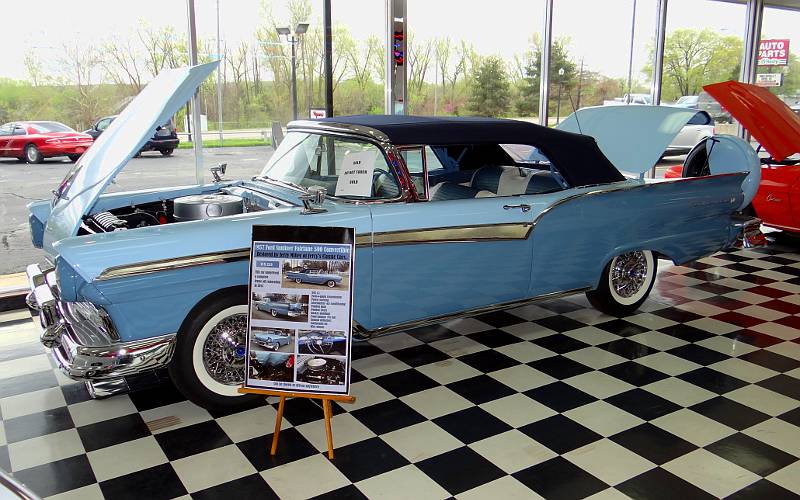 1957 Ford Sunliner Fairlane 500 Convertible with 292 cu in engine and Ford-O-Matic transmission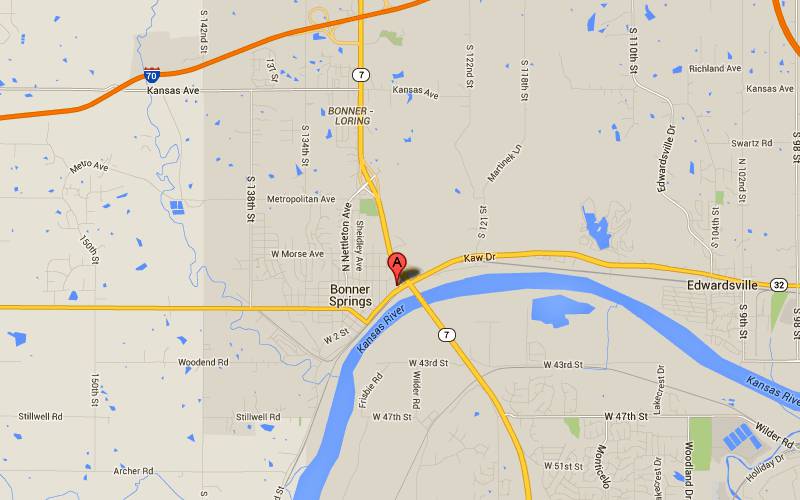 Wagner's Classic Cars Map
Grandpa's Old Ford garage Amazing!
copyright 2014-2021 by Keith Stokes