Harvey Walz's metal sculptures

North Benton Street
St. Francis, Kansas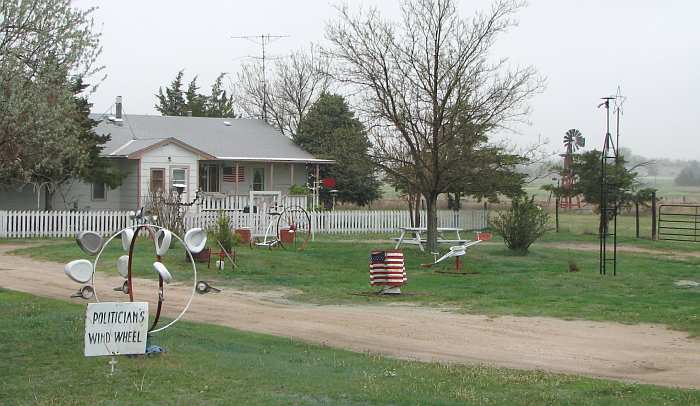 These welded metal sculptures were created by the late Harvey Walz. Motion is a constant feature of the dozen or so sculptures on display. I never met Mr. Walz, but think I know something about the sense of humor he had.
To see these sculptures, drive north on Benton Street from the Cheyenne County Court House in St. Francis, Kansas. Look for the art on the east side of the road after about 3/4 mile. Harvey and his late wife Lucille sold fireworks in early July for 30 years. The daughter continues the family tradition.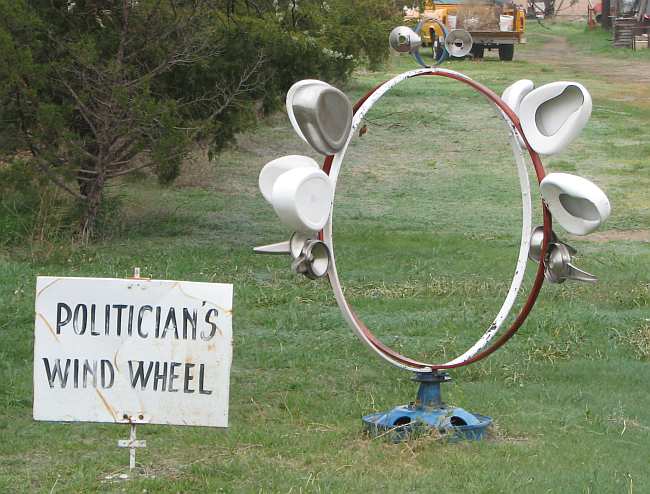 Politician's Wind Wheel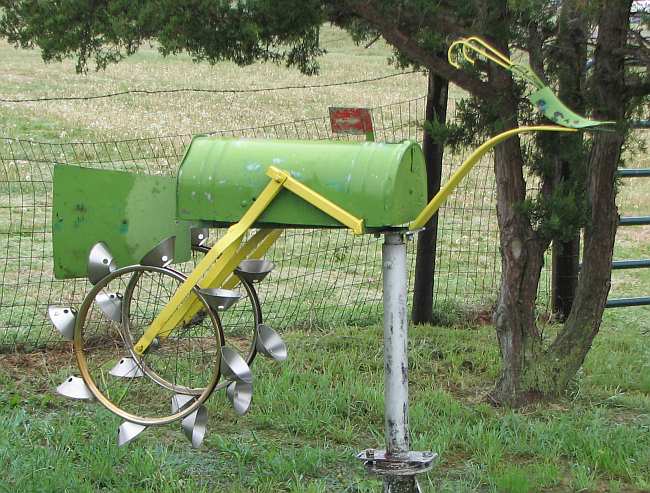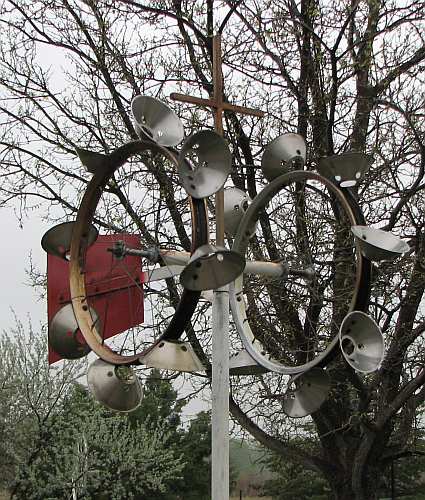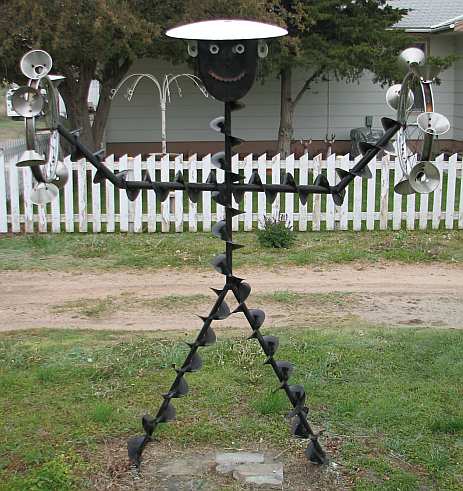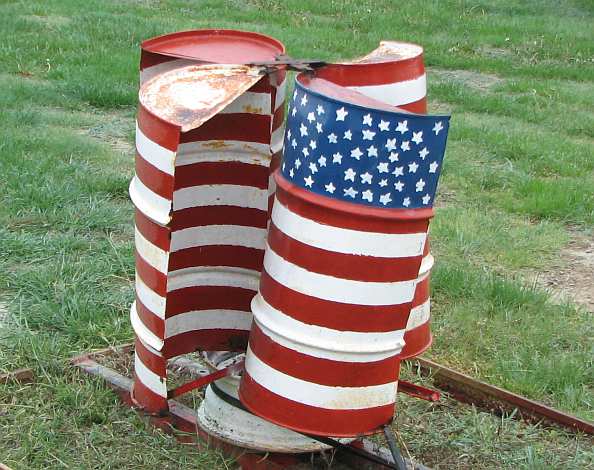 American flag wind mill

Kansas Grassroots Art
Kansas Attractions Kansas Travel & Tourism Home
copyright 2007-2011 by Keith Stokes