OZ Museum

511 Lincoln
Wamego, Kansas 66547
(866) 458-TOTO (8686)

Monday - Saturday: 10 AM - 5 PM
(9 AM - 6 PM Memorial Day to Labor Day)
Sunday: noon to 5 PM

Ages 13 and up $10 Children 4-12 $8
Millitary & College discounts available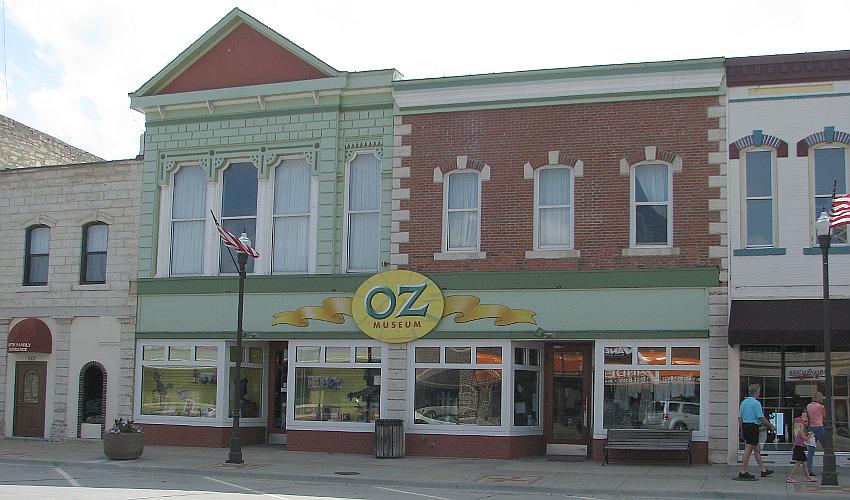 The OZ Museum in Wamego, Kansas is just a few doors away from Wamego's Columbian Theater. The OZ Museum houses over 2,000 artifacts relating to the magical world created by L. Frank Baum. There are materials and exhibits related Baum's writing, the silent films, the Wiz, and the 1939 MGM musical Wizard of OZ staring Judy Garland, and the Wiz.
The OZ Museum exhibits many fascinating items, from the earliest Baum books, to OZ food items and OZ Parker Brothers board games. to today's
I was a little disappointed that there were no exhibits related to Wicked, but some Wicked collectibles can be purchased at the OZ Museum's Auntie Em's Gift Shop.
In either early October or late September, OZtoberFest in Wamego features the Yellow Brick Road bicycle ride, book signings, Munchkin actors from the movie Wizard of OZ autographing, and live theatre presentations of the Wizard of OZ.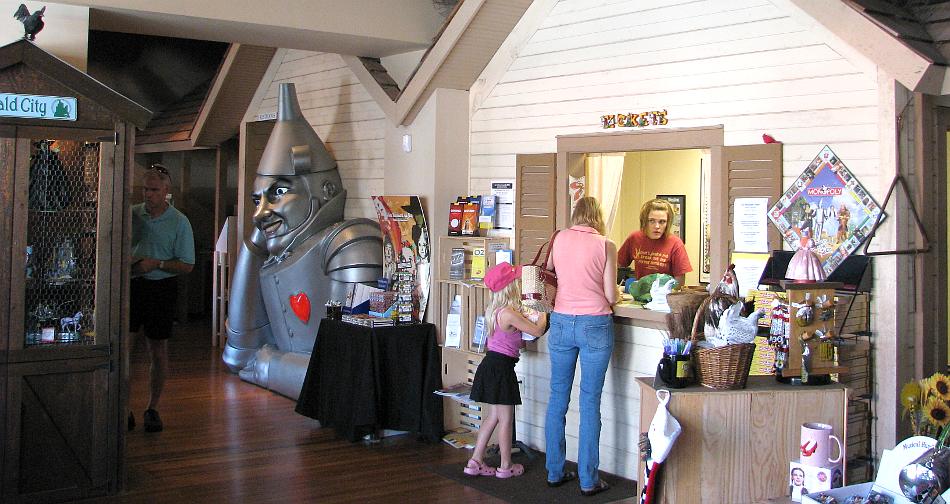 Oz Museum ticket booth and a small portion of Auntie Em's Gift Shop.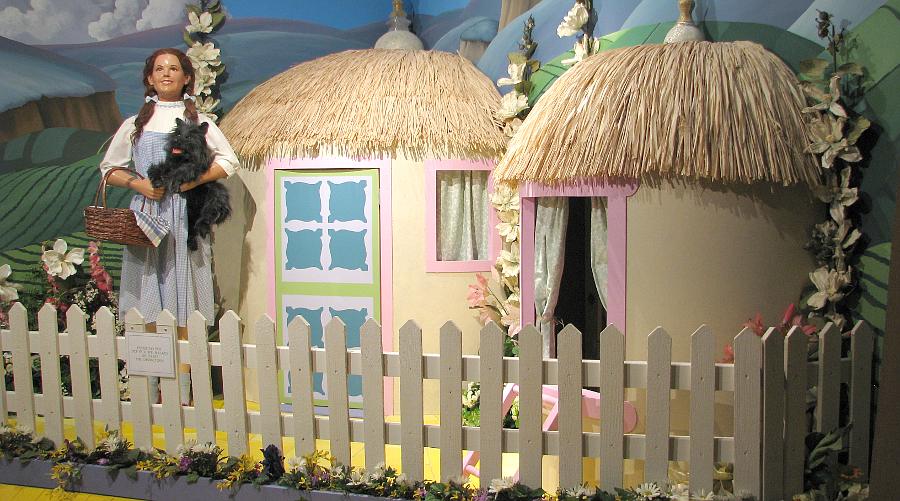 Dorothy and Toto in Munchkinland.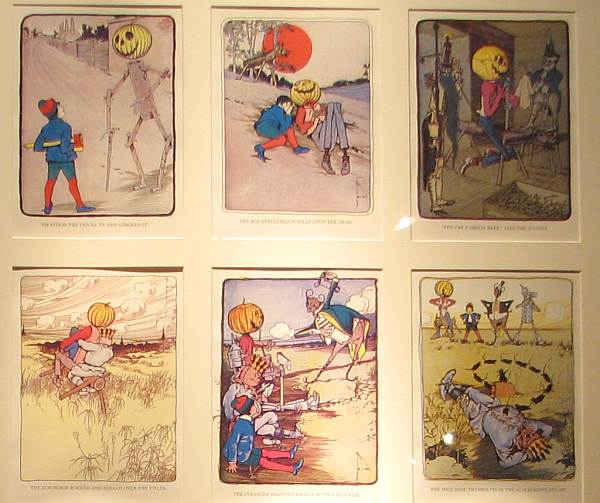 John R. Neill's color illustrations for the Marvelous Land of Oz (1904)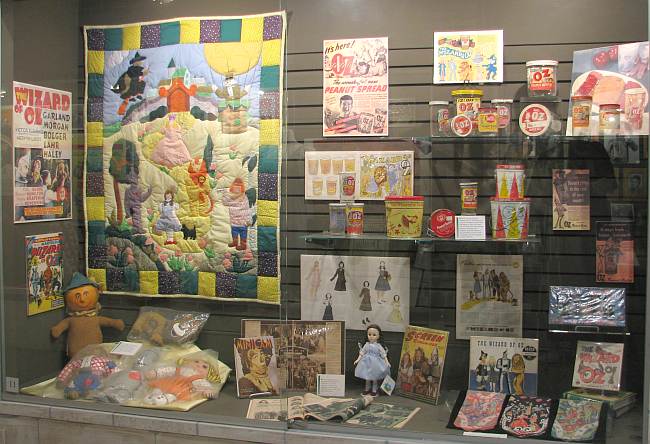 Wizard of OZ collectibles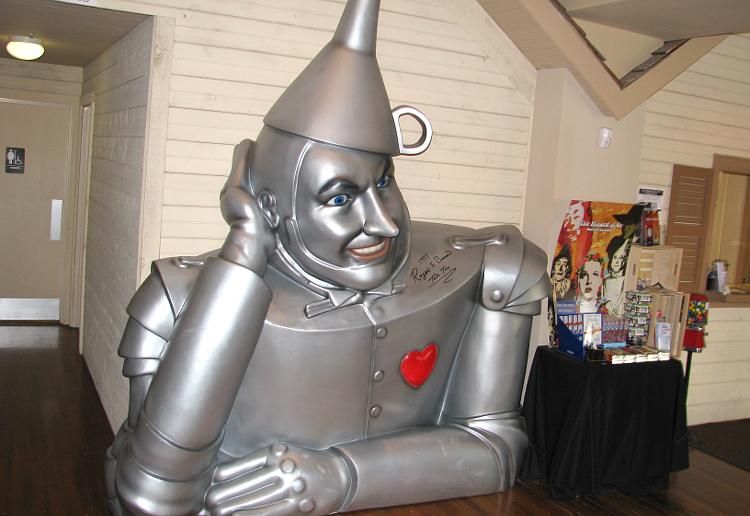 Giant Tin Man autographed by Roger S. Baum, great-grandson of L. Frank Baum.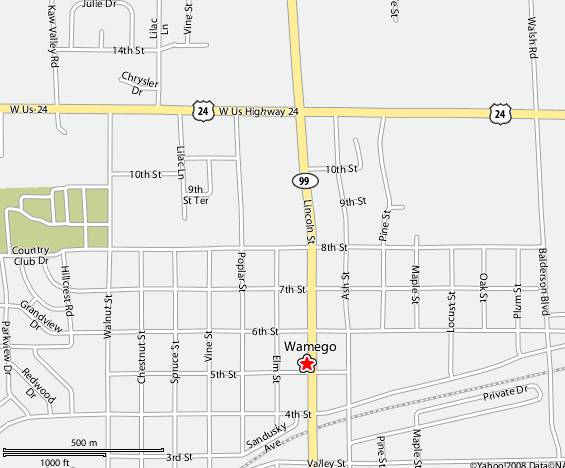 Wamego OZ Museum Map
OZ Museum website
Kansas Attractions Kansas Travel & Tourism Home
copyright 2008-2022 by Keith Stokes