Warkentin House Museum

211 E 1st Street
Newton, Kansas 67114
(316) 283-3113

Open 1-4:30PM weekends in April to December
Also Wednesday, Thursday & Friday in June to August

Adults: $4 Ages 5-12: $2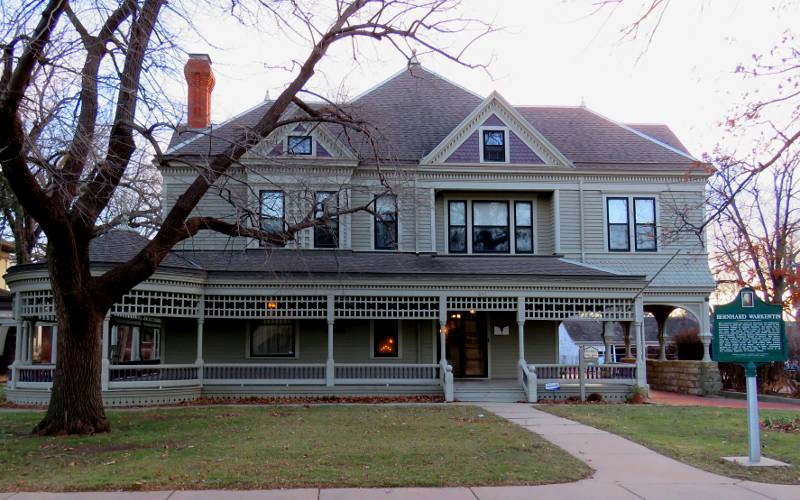 Warkentin House Museum - Newton, Kansas
The Warkentin House Museum in Newton, Kansas was the home of Bernhard and Wilhelmina Warkentin. Bernhard had come to the US from Altonau in the Ukraine and had encouraged other Mennonites to migrate to Kansas. A highly successful miller, he built this Victorian home in 1886 - 87. He died from an accidental gunshot on a trip in the Holy Land in 1908, but Wilhelmina continued to live in the home until her death in 1932.
Mrs. Warkentin left the house to the Bethel Deaconesses, who were a religious nurse sisterhood. They used the home until 1970 when the house was added to the National Register of Historic Places and ownership was transferred to a group which was formed specifically to own and preserve the house. That group had insufficient resources to maintain the home and the city assumed ownership in 1973 and operates the museum.
Although resources continue to be a problem until this day, the building appears well taken care of and 80% of the original furnishings remain.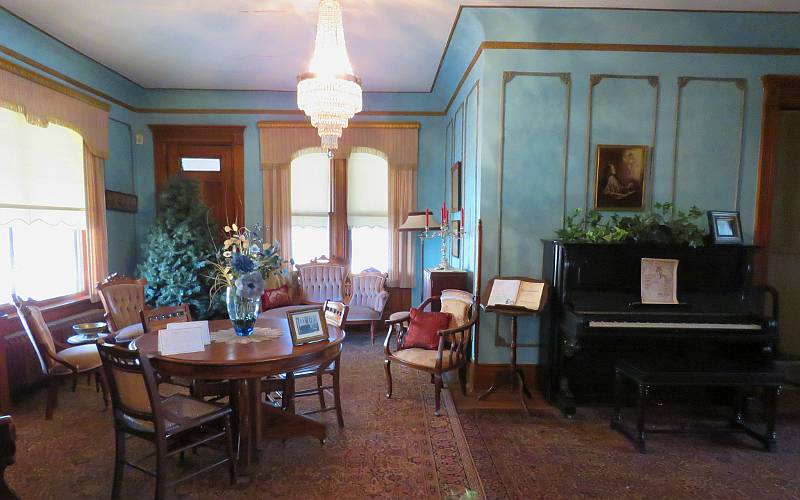 Music Room
The piano, end tables, music cabinet and record player belonged to the Warkentin family.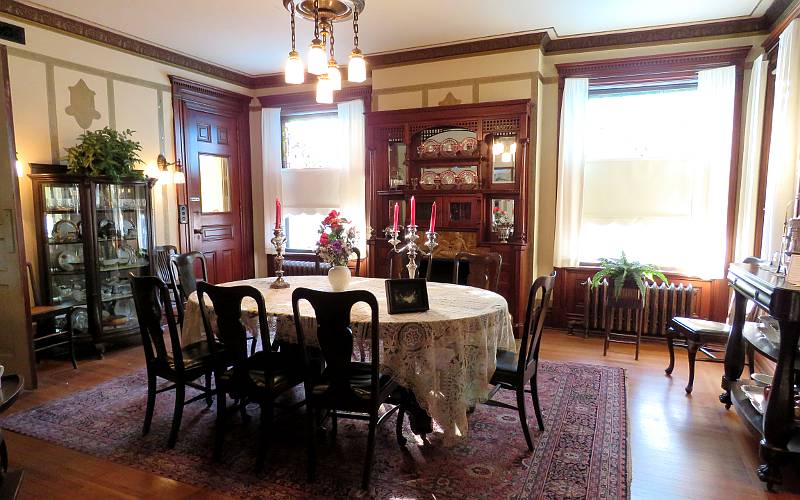 Dining Room
The table seats 20 guests with 12 leaves and must be turned diagonally.
The fireplace is Italian and features Ceres, the Roman goddess of agriculture.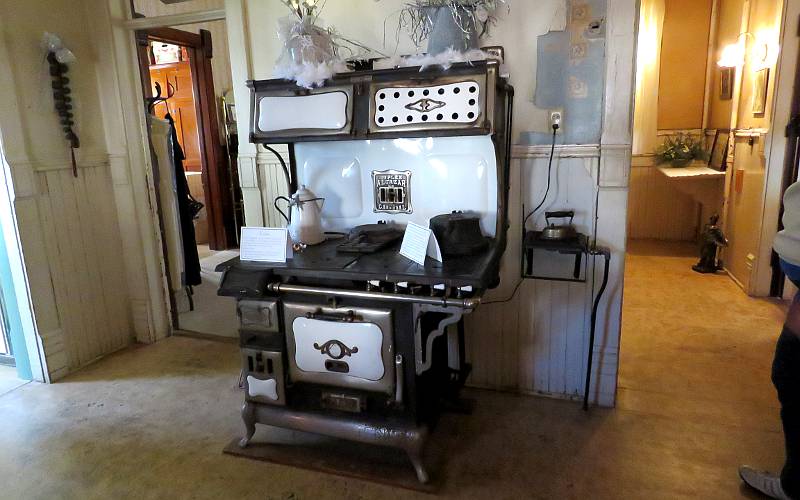 Kitchen
The old wood/coal cook stove continued in use for many years after the gas lights were replaced with electric.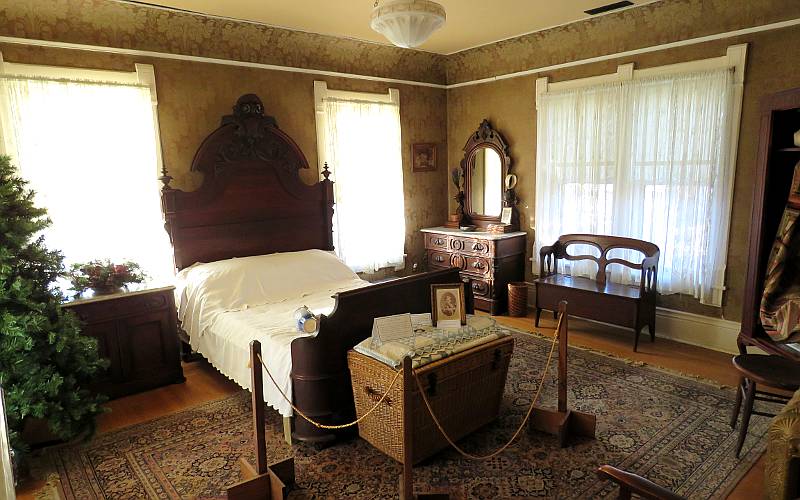 Carl's Room
Carl was the youngest of the two children. The furniture is not original to the house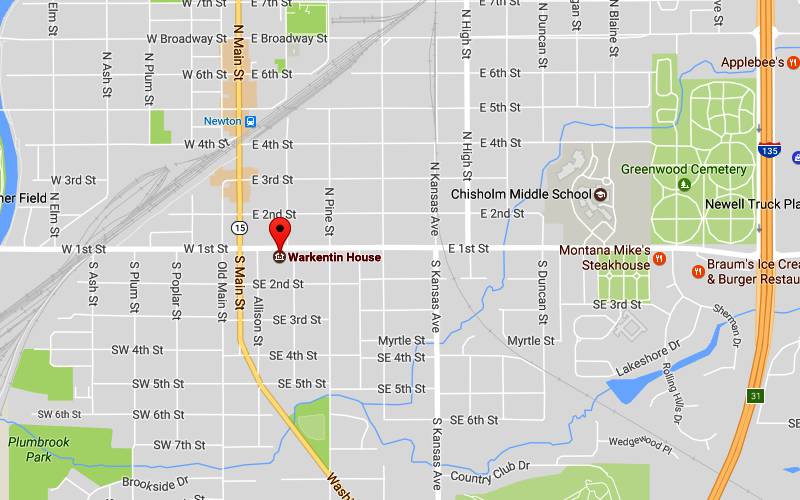 Warkentin House Museum Map
copyright 2016-2019 by Keith Stokes