Watkins Community Museum of History
1047 Massachusetts Street
Lawrence , Kansas 66044
(785) 841-4109

May - October: Tuesday - Sunday
November - April: Tuesday - Saturday
$5 donation requested

Watkins Community Museum of History Map

Watkins Community Museum of History - Lawrence, Kansas
Although the Watkins Community Museum of History is located on a busy corner in downtown Lawrence, Kansas, I passed it well over 100 times without knowing it was there. At that time, there were no signs on the museum building indicating there is a museum. An oversight that has since been corrected.
Watkins Community Museum of History, created by the Douglas County Historical Society, is worth visiting. It does a better job than most local historical museums of putting its exhibits in context and explaining local history. Two of the more interesting exhibits tell the stories of former Lawrence residents: Langston Hughes and Dr. John Naismith.
The building itself is also interesting. It was commissioned by Lawrence financier Jabez Bunting (J.B.) Watkins to house the Land Mortgage Company & Watkins National Bank, and constructed between 1885 & 1888.
The Watkins Community Museum of History hosts lectures and special events. Visit the museum's website or call (785) 841-4109 for details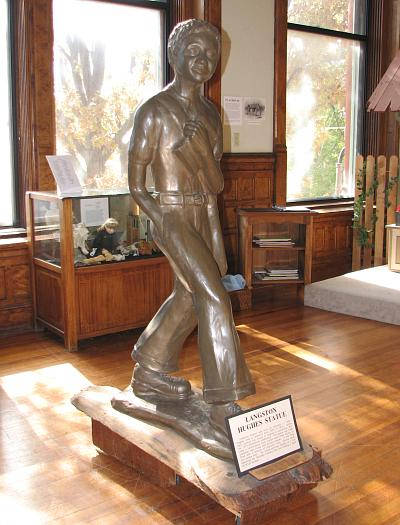 Langston Hughes - poet, novelist, playwright, short story writer,
and columnist - lived in Lawrence, Kansas from 1903-1915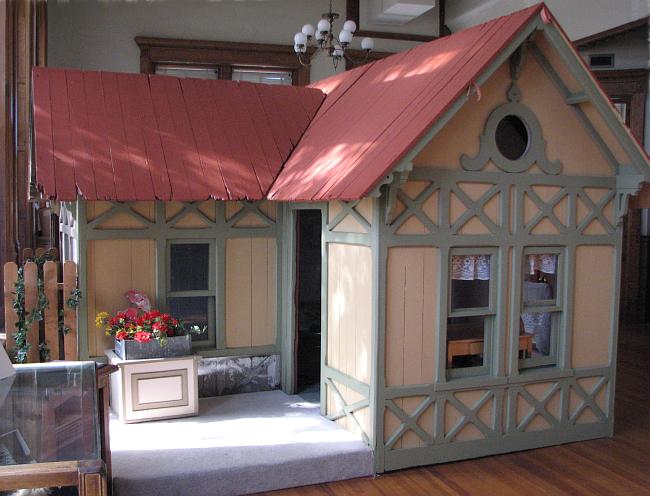 This two room Victorian playhouse was built in 1878 for the children of of Lawrence resident
Isaac Newton Van Hosen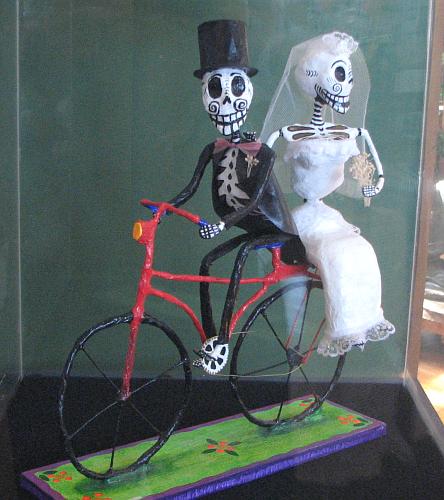 Exhibit from temporary Day of the Dead exhibit in November 2007.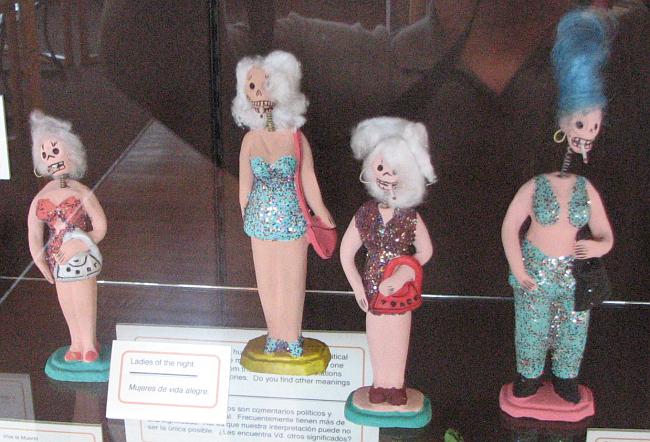 Ladies of the night - Mujeres de vida alegre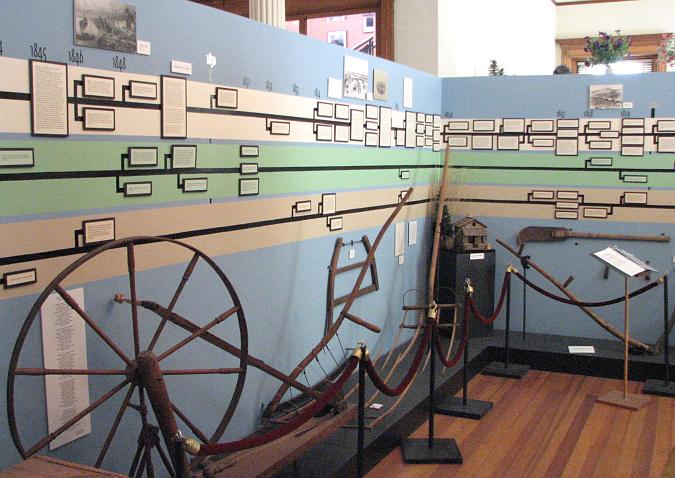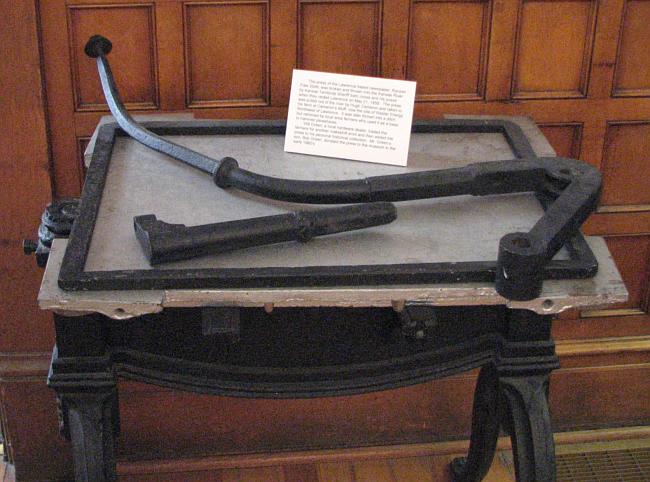 The press from the Lawrence based newspaper, Kansas Free State, was broken and thrown into the Kansas
RIver by Kansas Territorial Sheriff Sam Jones and his posse when they raided Lawrence on May 21, 1856.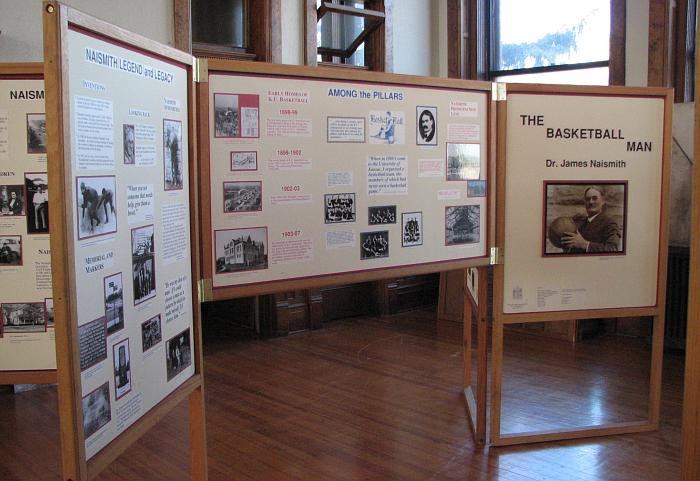 Dr. John Naismith, creator of the game of Basketball and University of Kansas coach.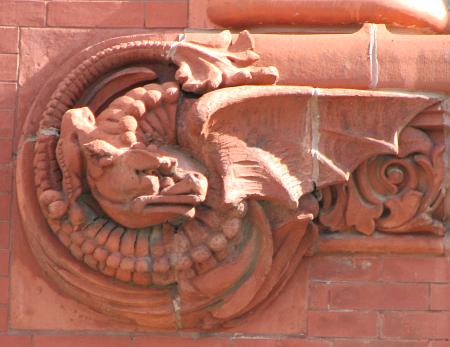 Gargoyle exterior detail of the Watkins Building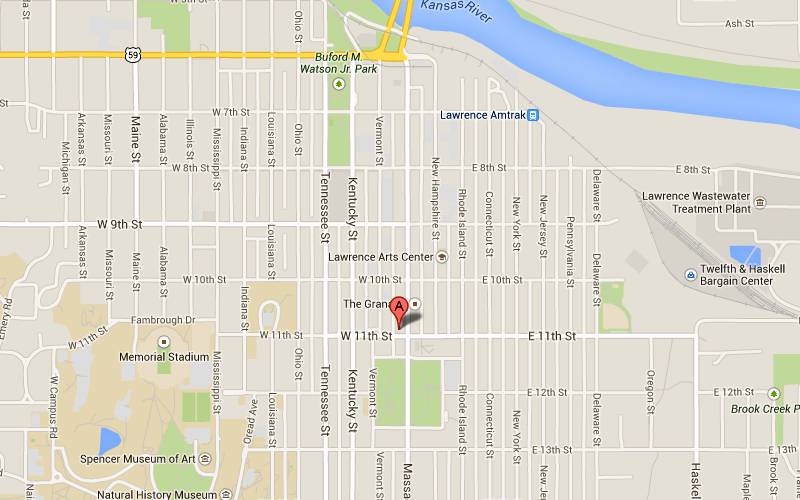 Watkins Community Museum of History Map
Watkins Community Museum of History website
Kansas Attractions Kansas Travel & Tourism Home
copyright 2007-2021 by Keith Stokes