Illuminations
at Botanica Wichita
701 Amidon
Wichita, Kansas 67203
(316) 264-0448

Timed tickets only available online

Walk Through
November 18 – January 1
Adults $13 Members & Ages 3-12 $9

Closed Nov. 24 & 25 and Dec. 24 & 25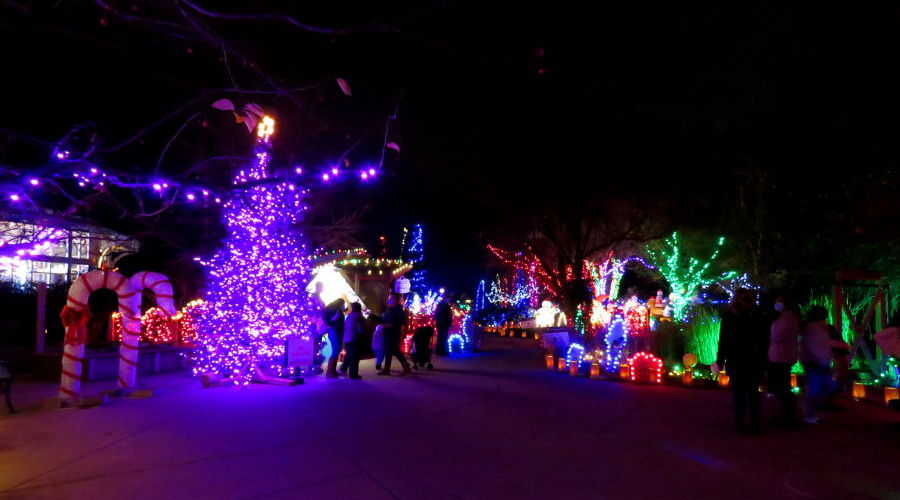 Downing Children's Garden
Illuminations at Botanica in Wichita, Kansas has been growing each year. In 2021 nearly 2,000,000 lights are displayed in a walk through attraction. 10 acres of theme gardens display the lights along a one way route which allows visitors to be socially distanced while walking about a mile indoors and outdoors. With stops to talk to Santa, take a break at the fireplaces, and enjoy a hot cocoa, a typical visit will probably take 45 minutes to an hour.
The drive through version of Botanica Illuminations is discontinued in 2021 and the walk through version expanded with two new displays. The Children's Garden Meadow added 360 poles with 6,000 lights which move to the music. The Carousel Gardens now has 36 moving head beam lights that dance in the sky around a 25 foot Christmas tree with over 15,000 pixels.
Timed tickets must be purchased online and give a half hour window to start your tour. Tickets cannot be purchased in person. Reservations can be changed up to 24 hours in advance. Check the Botanica Facebook Page to see if illuminations is canceled due to inclement weather.
Santa will be at Illuminations until December 23 waving and interacting with guests from behind glass doors, while Mrs. Claus delivers the candy canes through a chute. Since you can't whisper your wishes in Santa's ear, bring a letter to drop off in the oversized mailbox.
There will be live music on most nights from December 1-23 on the Grand Lawn Stage of the Koch Carousel Gardens from 6:30-7 p.m.
The Khicha Family Carousel will be open with tickets pre purchased online while purchasing your admission. A limited number of rides will be sold per time slot and the carousel will be operating at half capacity. It will be cleaned after every ride. Your carousel time slot will coincide with your entry time slot. This is the only opportunity to ride the carousel during Covid restrictions.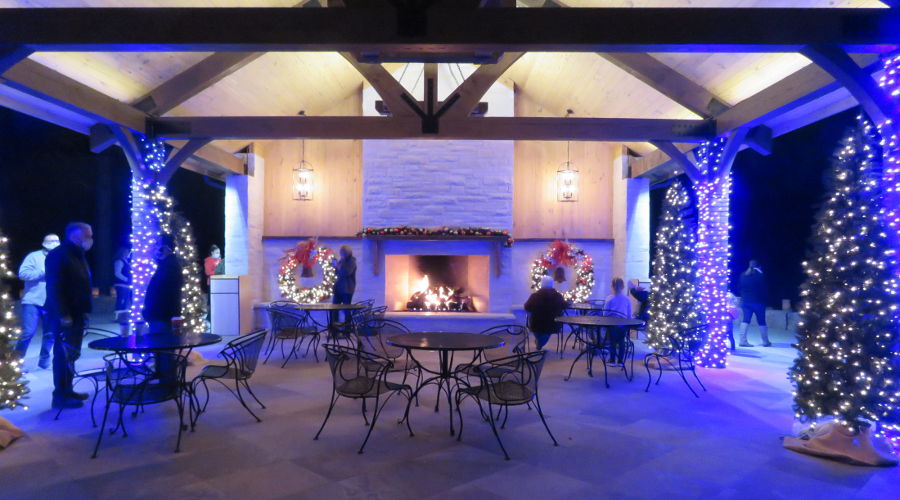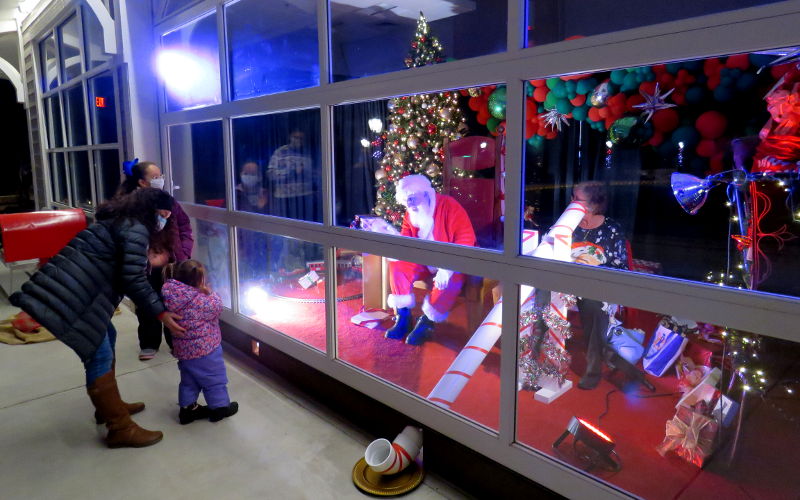 Mr. and Mrs. Claus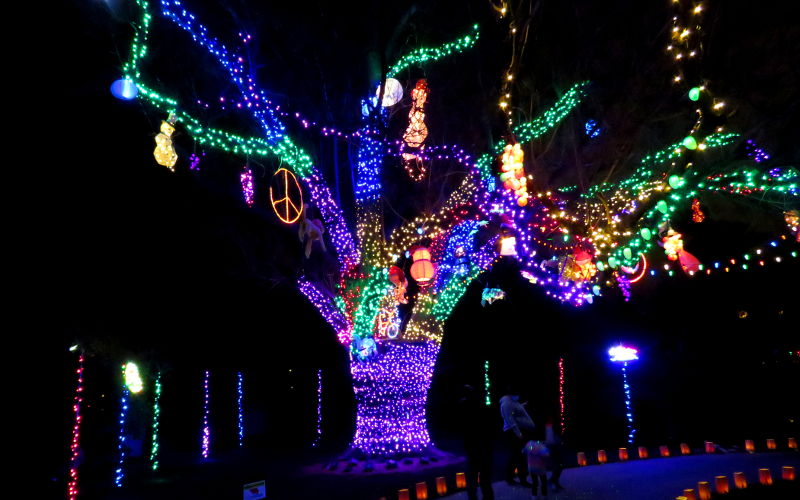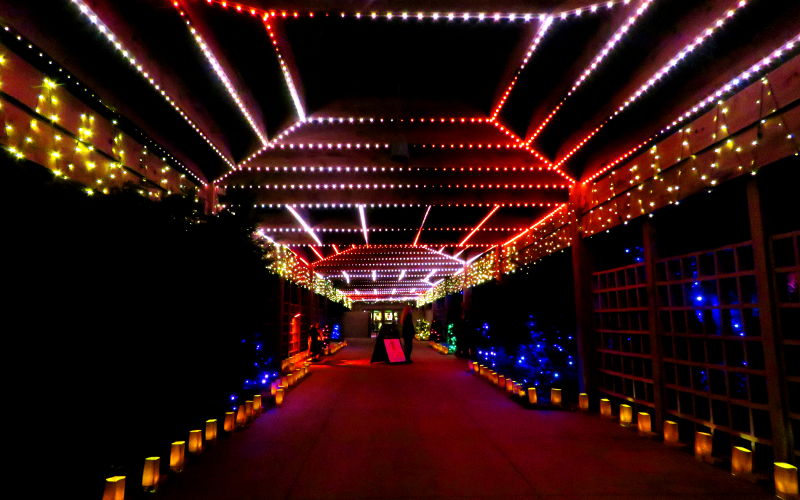 Hanna Jabara Entry Garden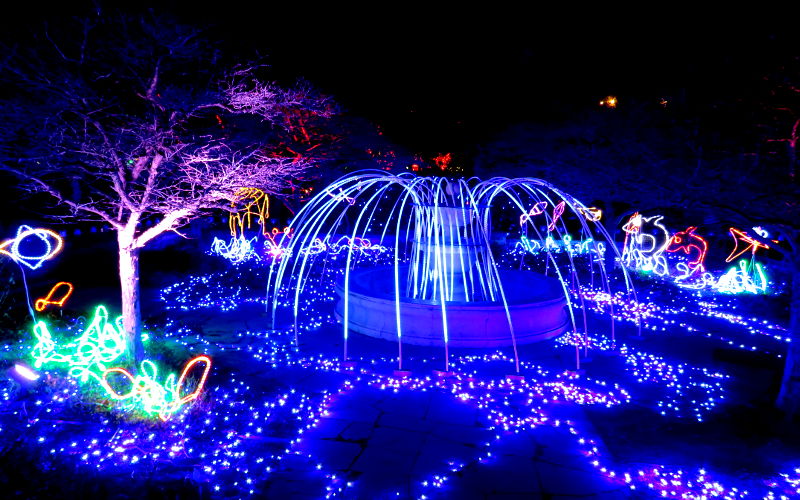 Shakespeare Garden

Candy Cane Lane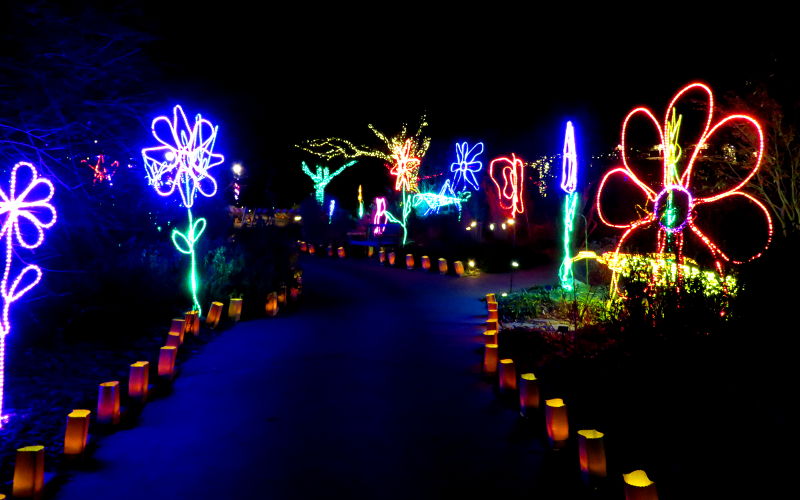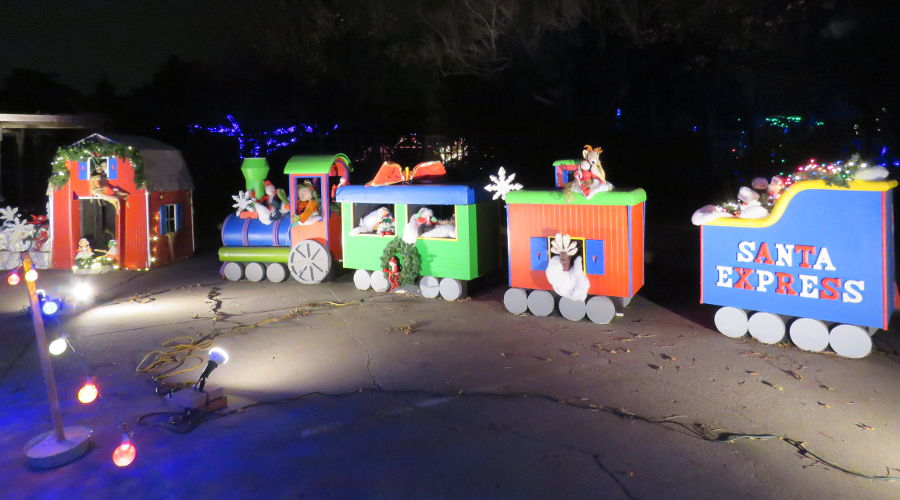 Bill Hanna display in memory of Christopher Hanna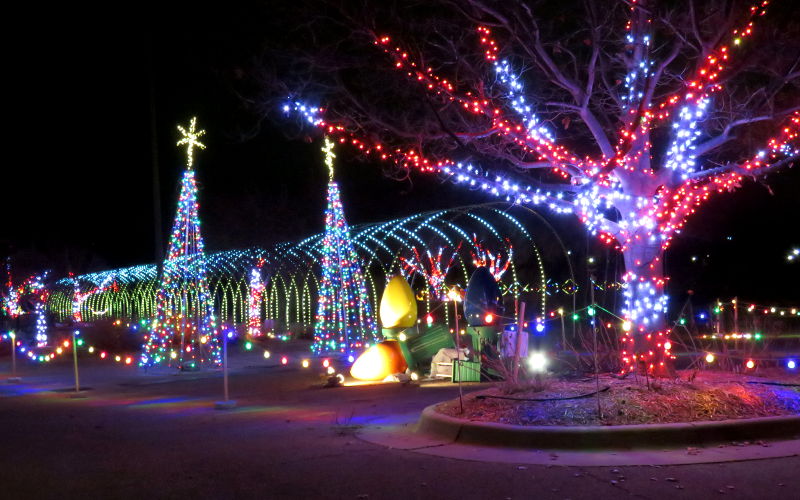 2020 Drive through tunnel replace in 2021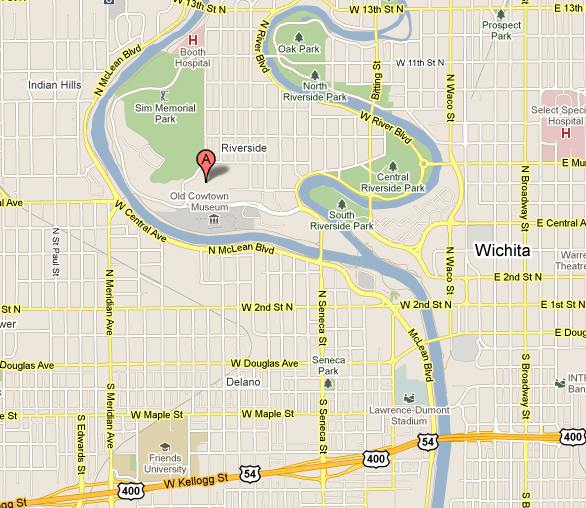 Botanica Gardens Map
Botanica web site Our Botanica Page
Kansas Attractions Kansas Travel & Tourism Home
copyright 2020-2021 by Keith Stokes