Cero's Candies
3429 East Douglas
Wichita, Kansas 67218
(316) 264-5002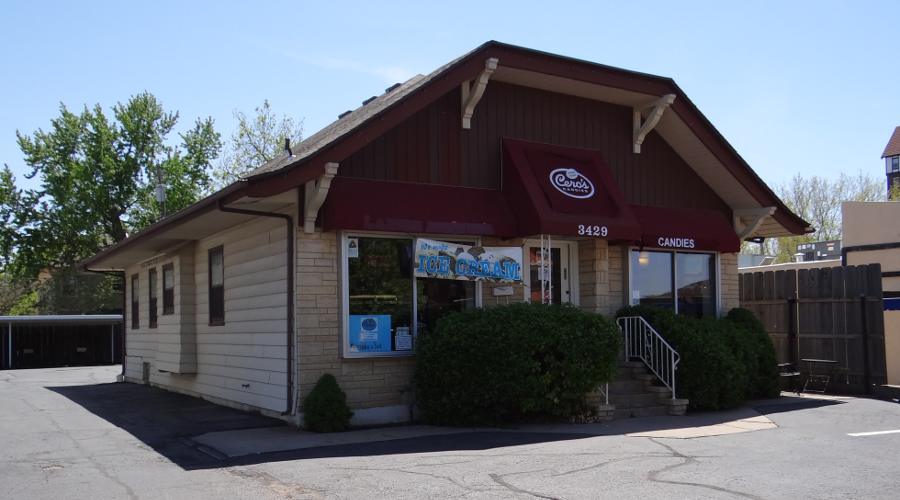 Cero's Candies - Wichita, Kansas
Archive only: Cero's Candies anounced they were closing at the end of November, 2019. A few weeks later, they reported that they would reopen us an online retailer, but that did not happen as of August 2020.
Cero's Candies in Wichita, Kansas was started by Pete Cero in 1885, and was still operated by the Cero family until just 1999. When we first visited Cero's Candies in 2008, it was operated by The Mental Health Association of South Central Kansas.
On November 4, 2010, Cero's returned to private ownership, and in 2013, they moved to a smaller building a mile or so west in the College Hill area. Cero's Candies is now operated by the mother and daughter team of Pam Bishop and Darcy (Bishop) Thrasher. The biggest change that we have noticed in the products was the addition of handmade ice cream in the summers.
Cero's caramels and chocolates may be Cero's best products, with my favorites being the sea salt dark caramel and the English toffee. Other popular candies include peanut brittle, cherry cordials, chocolate popcorn and peanut clusters. There are other candy makers in the area who turn out more refined looking candies, but these are my favorites for the taste.
The staff at Cero's Candies are friendly and offer the chance to taste candies as you make selections.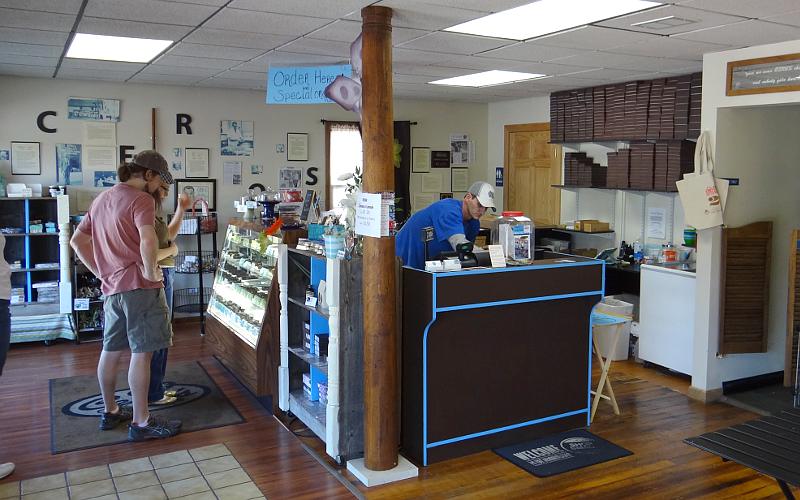 Cero's candy salesroom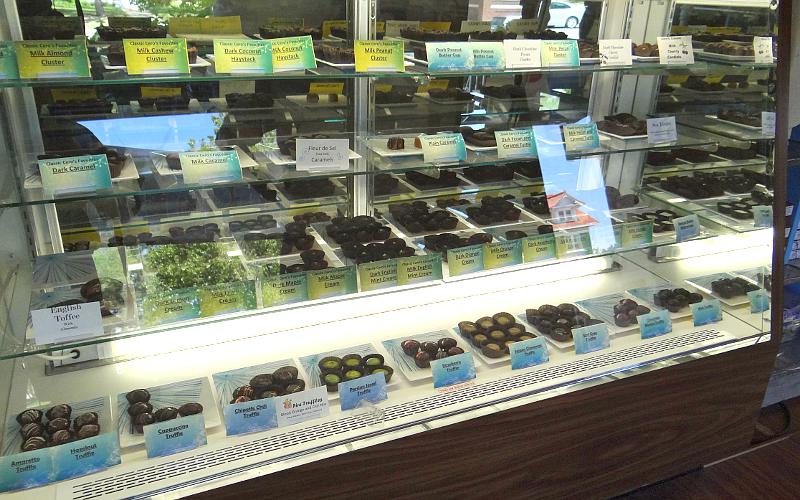 The selection of candies made at Cero's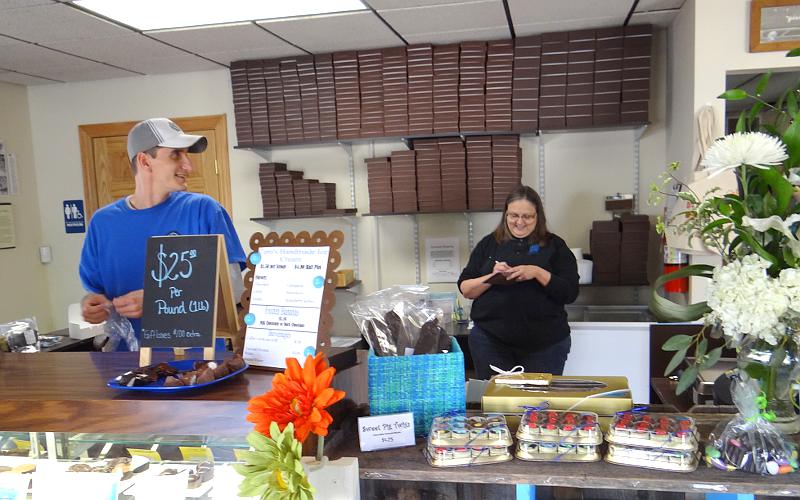 Pam Bishop having fun behind the candy counter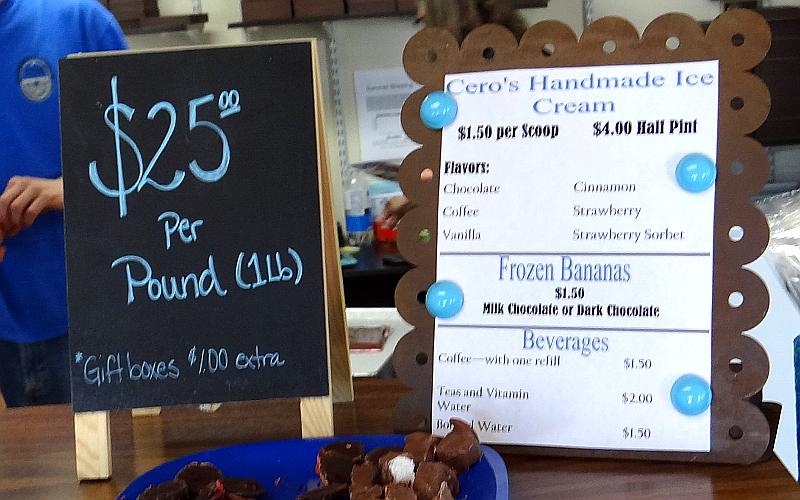 Cero's menu in 2016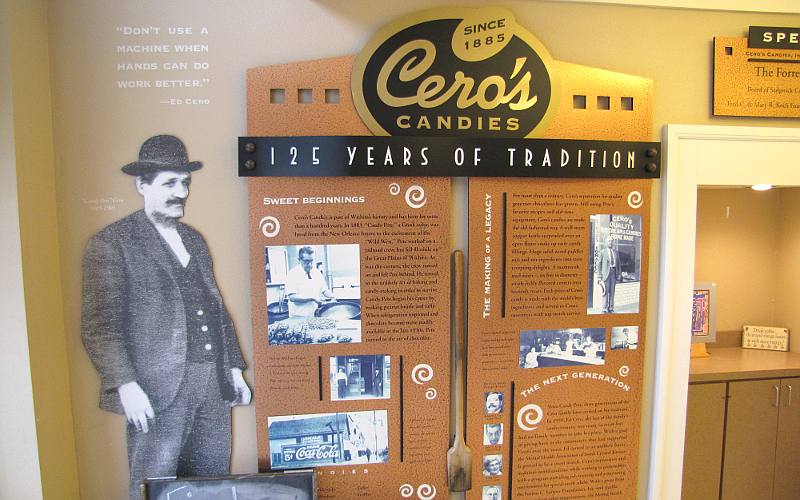 Display on the history of Cero's Candies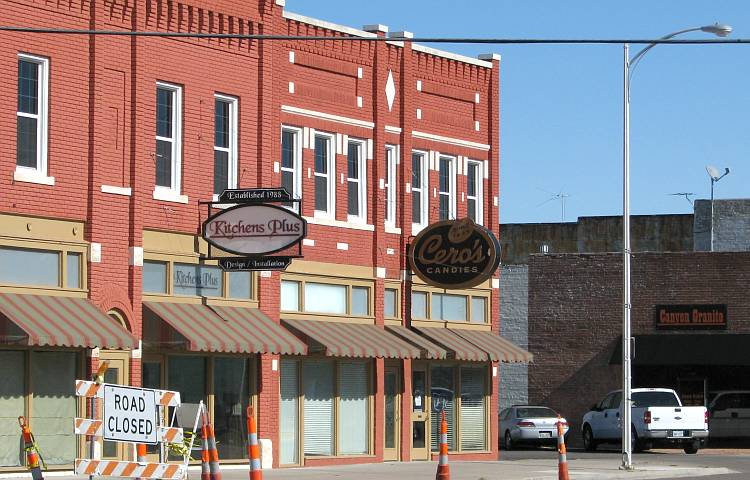 Former location in the Old Town section of Wichita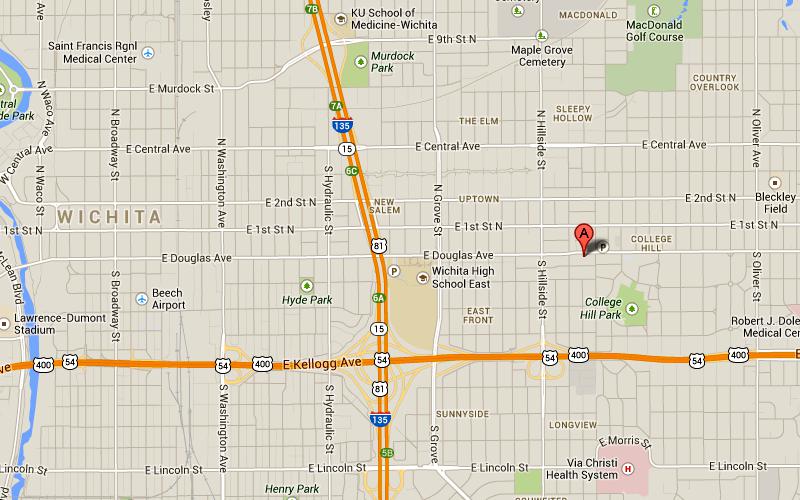 Cero's Candies Map
Kansas Specialty Foods Cero's Candies web site What to do in Wichita
Kansas Restaurants Kansas Travel & Tourism Home
copyright 2008-2020 by Keith Stokes