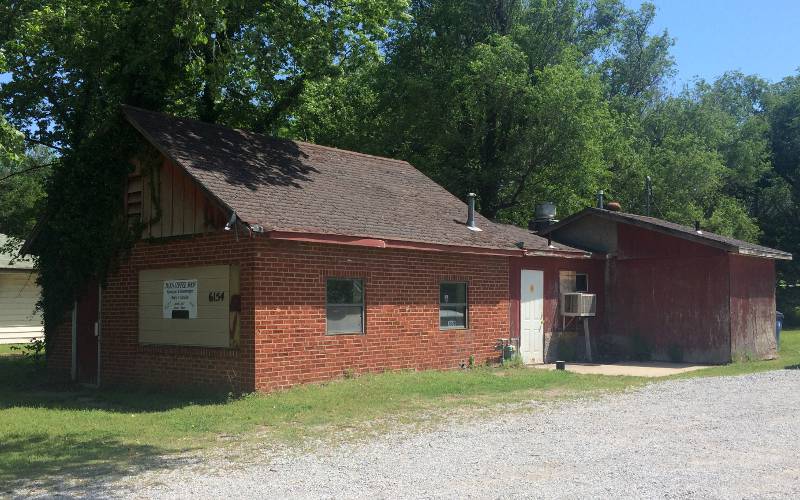 Jack's Coffee Shop - Wichita, Kansas
Archive Page Only: On June 3, 2021 Carie Coleman anounced that they no longer onw the building and that Jack's Coffee Shop was permamently closed. Our final visit to Jack's was June 1, 2021, but it was not open that day.
Jack's Coffee Shop in Wichita, Kansas doesn't serve coffee and doesn't belong to Jack.
Jack's Coffee Shop opened in 1956, selling more beer than coffee. Shirley Coleman ran Jacks from 1970 until she passed away in October 2020 and her daughter, Carrie Coleman, is carrying the tradition on. You order at a counter and the only items listed on the menu are large cheeseburger, large hamburger, small cheeseburger, small hamburger, water, tea, and canned pop. The small burger is about 1/2 pound and the large is about 3/4 pound. They don't weigh them.
For many years, the burgers came to the table with a communal bowl of lays potato chips, but new this year, you can get fresh cut fries. There are other changes, the hours have expanded from former 11AM - 2PM, and the sign has been changed to "Jack's Burgers." Were looking forward to trying them again to experience the changes.
The burgers are smashed down flat so they hang way over the buns like a pork tenderloin and are cooked well done. Grilled onions are a free option, which we both requested and they came on a separate plate. Other items at the table are ketchup, mustard, pickles and jalapeños. When Linda commented on the burger being too much, the lady did tell us that there is a secret extra small burger that is 1/4. She said that you could also order a double, triple or quad burger. We didn't ask about the pricing on the other sizes.
The burger and the bun were otherwise ordinary. This joint is more about being a hard to find, inexpensive dive with history and friendly service. Very friendly! When I called to confirm the hours one day, the lady who answered the phone even offered to stay later if I needed.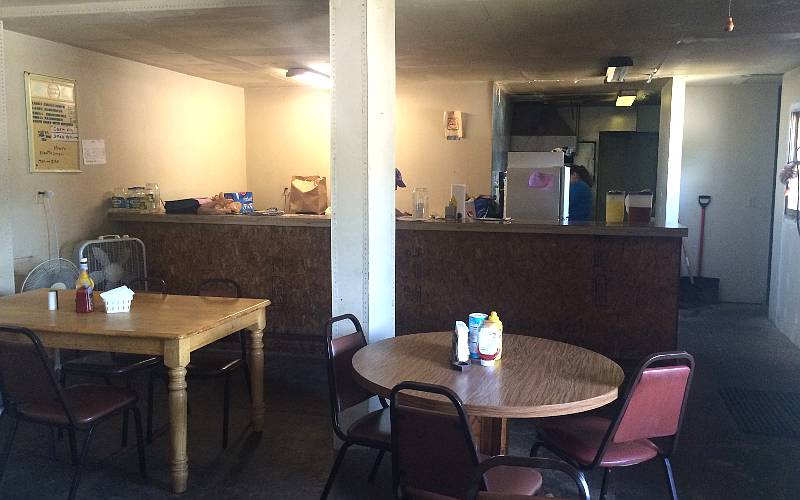 This is about a third of the seating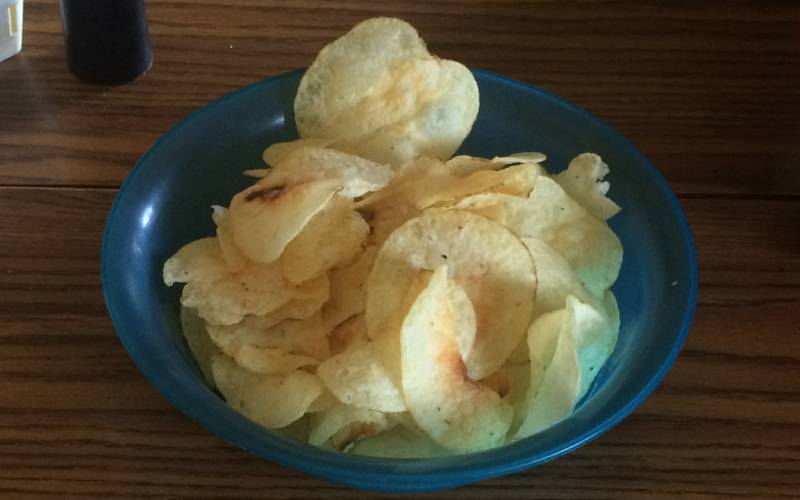 Each table has a communal bowl of potato chips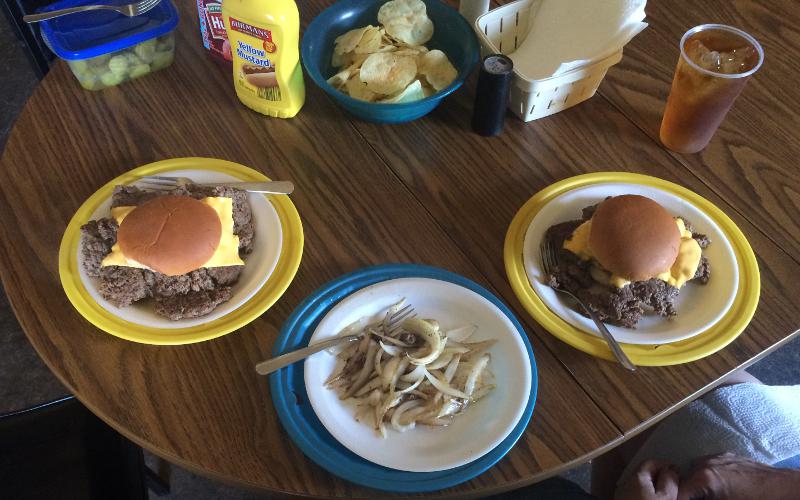 Large burger, grilled onions, small burger
| | |
| --- | --- |
| The entire menu from May 2016 | The entire menu from March 2019 |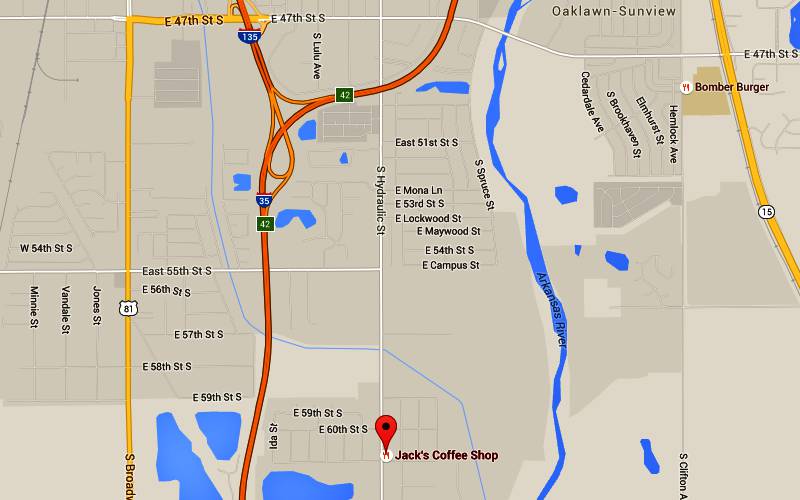 Jack's Coffee Shop Map
Things to do in Wichita
Kansas AttractionsKansas Travel & Tourism Home
copyright 2016-2022 by Keith Stokes