Lake Afton Public Observatory
25000 West 39th Street South
(MacArthur Road)
Goddard, Kansas 67052
(316) 247-0372

Opens Friday & Saturday evenings
November-February: 7:30pm - 9:30pm
March-April: 8:30pm - 10:30pm
May-August: 9:00pm - 11:30pm
September-October: 8:30pm - 10:30pm
adults $8 5-13 $4
Immediate Family Rate $20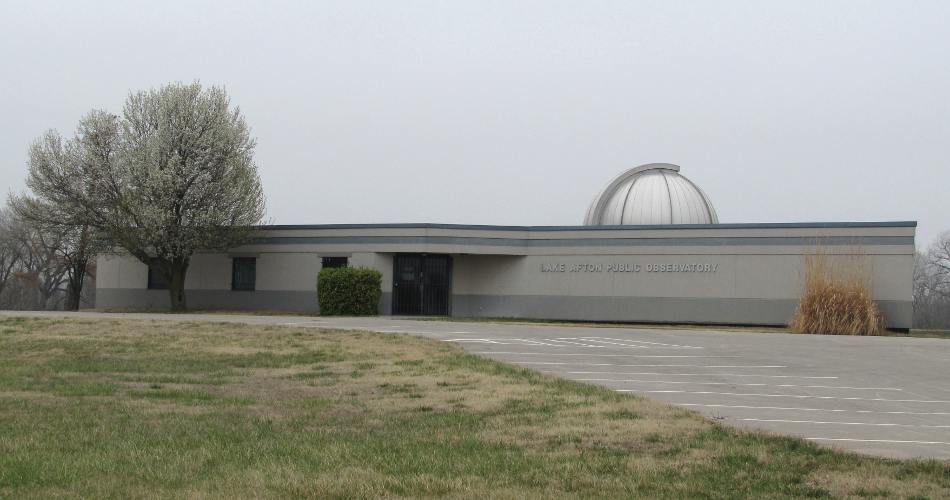 Lake Afton Public Observatory - Goddard, Kansas
Lake Afton Public Observatory, south of Goddard, Kansas is open to the public every Friday and Saturday evening. Groups and classes can reserve a private Observatory program on other days of the week.
During a typical program, the giant 16 inch telescope is set up for observing various astronomic features and visitors are invited to look through the telescope. Between set ups, they enjoy the displays in the attached exhibit hall. During my visit, I enjoyed looking at the M81 Galaxy and Orion Nebula. I hope to return for one of the monthly nights when they permit visitors to take photos through the telescope.
Volunteers also set up telescopes and binoculars outside the observatory and point out constellations, planets, nebulae and other features using a laser pointer.
The Lake Afton Public Observatory was created in 1979 by Sedgwick County and the City of Wichita. Since 1994 the Observatory has been operated by Wichita State University's Fairmount Center for Science and Mathematics Education with additional funds from Sedgwick County.
Reservations are not required, but are encouraged. Most people stay for 30 to 60 minutes, but as long as they are below their building capacity, you are welcome to stick around as long as there are interesting things to look at.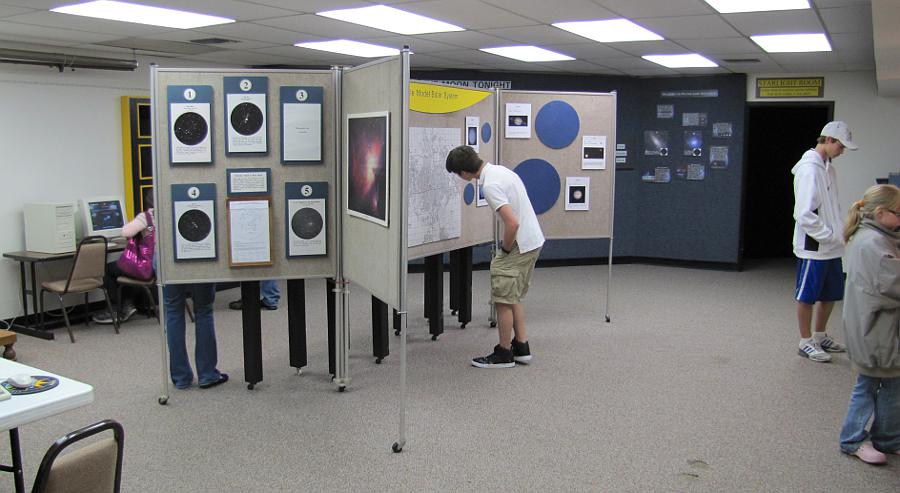 The Observatory's Exhibit Hall includes astronomy computer games, outdoor exhibits and a collection of Kansas Meteorites.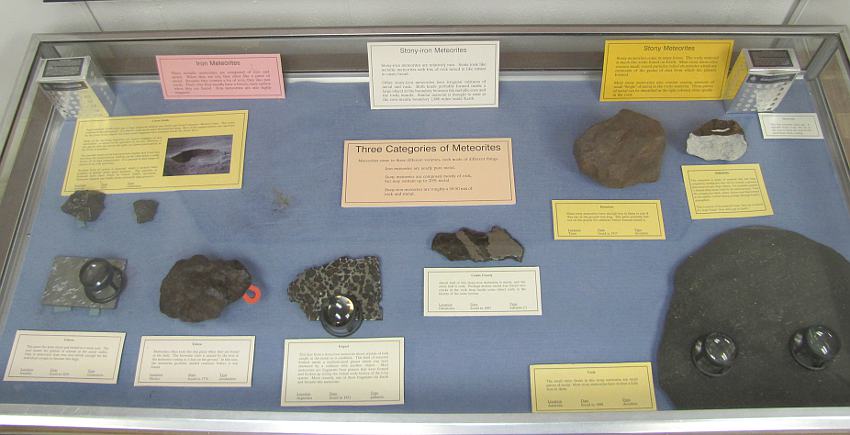 One of the displays of Kansas meteorites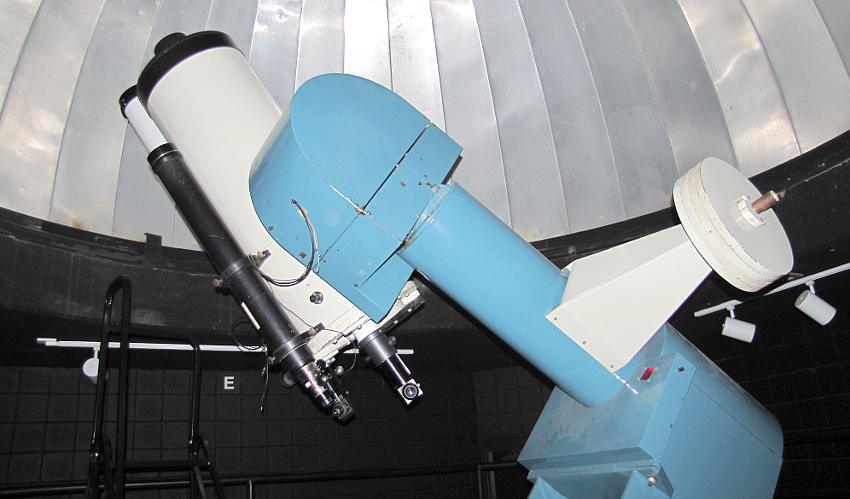 16 inch (410 mm) Richie Criterion Telescope.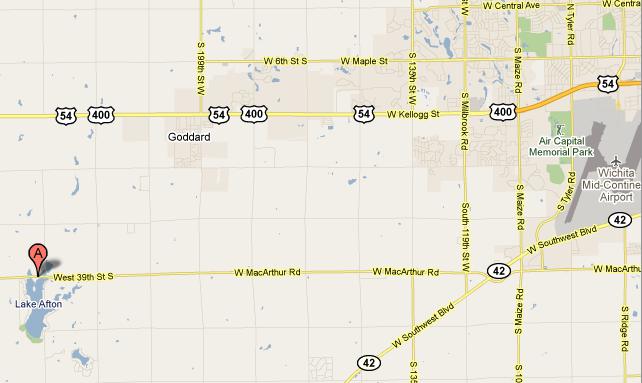 Lake Afton Observatory Map
Lake Afton Public Observatory website Things to do in Wichita
Kansas Attractions Kansas Travel & Tourism Home
copyright 2011-2023 by Keith Stokes