Frank Lloyd Wright's
Allen House

255 N Roosevelt Street
Wichita, Kansas 67208
(316) 687-1027

Open only by advance scheduled
tours. $22-40/person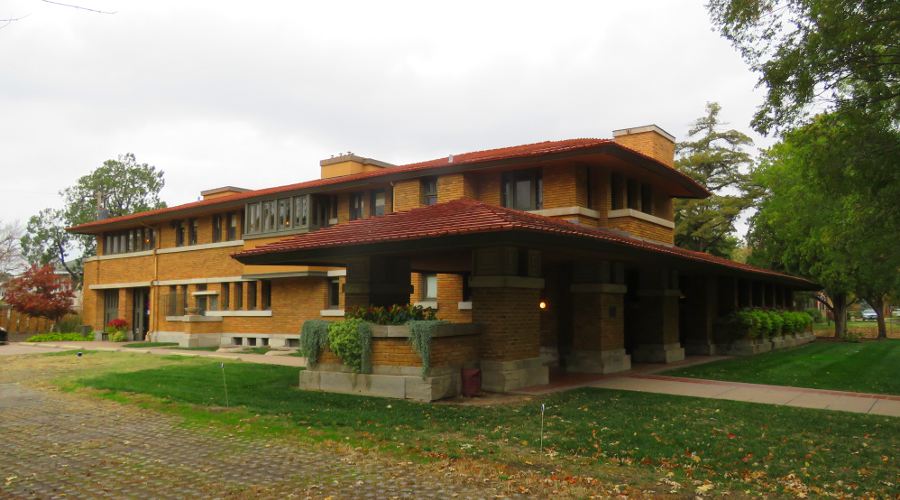 Frank Lloyd Wright's Allen House - Wichita, Kansas
The Allen House in Wichita, Kansas is the last of the Frank Lloyd Wright famous Prairie Houses. It was built in 1915 for former Kansas Governor Henry Justin Allen and his wife, Elsie. The museum is operated by the Allen House Foundation for the Wichita Center for the Arts.
The Prairie Houses were an early 20th Century response to the Arts and Crafts Movement and can be recognized by long horizontal lines, flat or nearly flat roofs with overhanging eaves, and windows grouped in horizontal bands.
The Allen House is restored to the way it looked in 1918 and is striking for its innovative features such as an attached garage, gas fireplace inserts, an alarm system and central vacuuming system. It includes its original art glass and 30 pieces of furniture designed by Frank Lloyd Wright.
The house was listed on the National Register of Historic Places on March 7, 1973.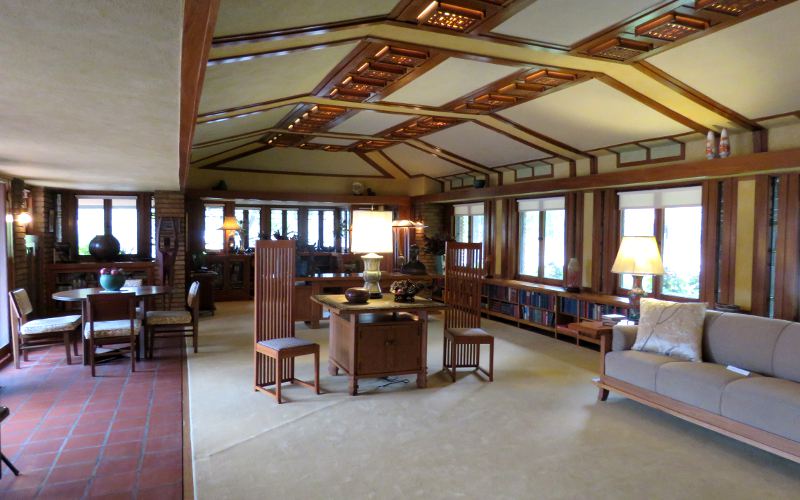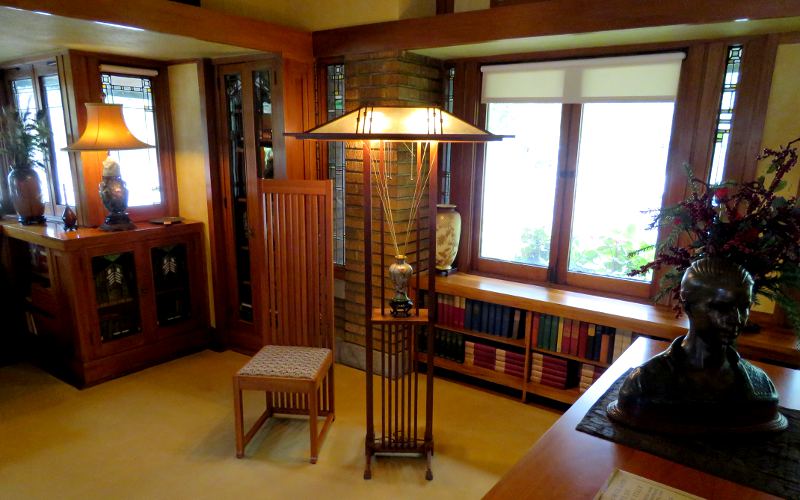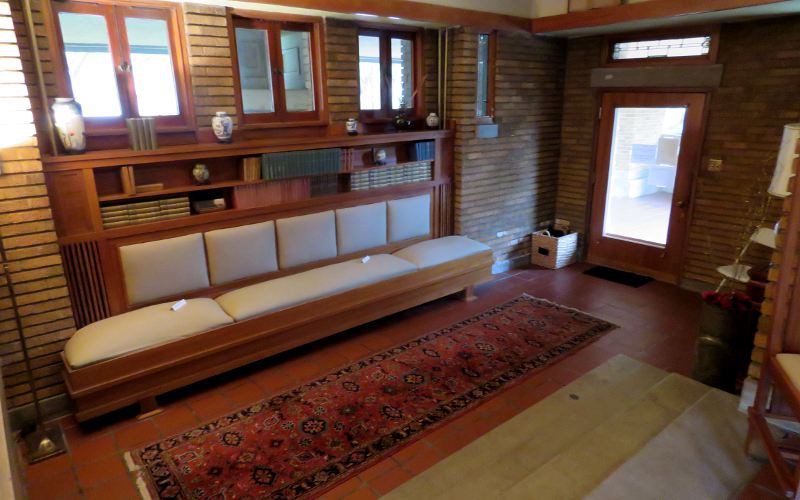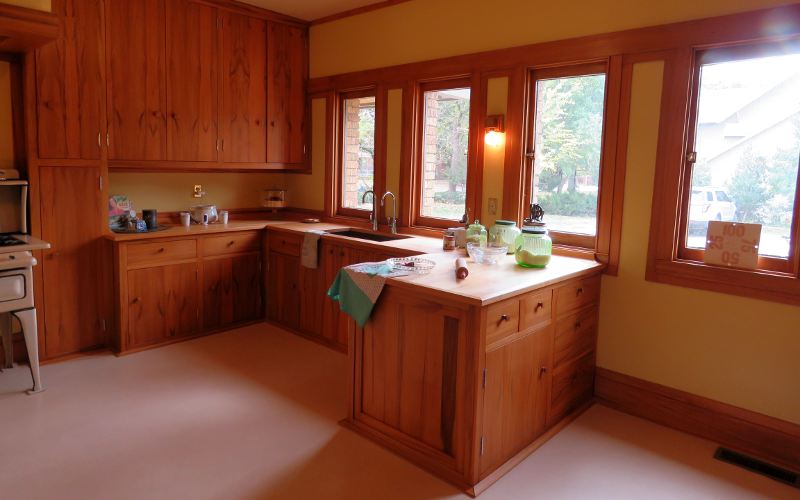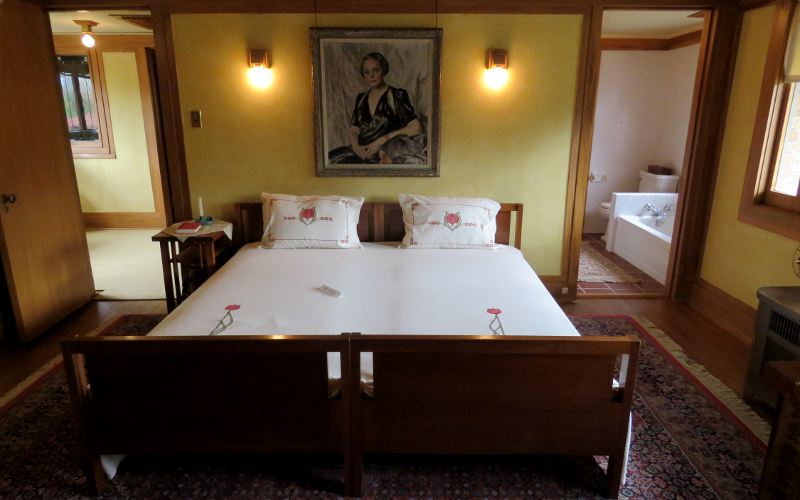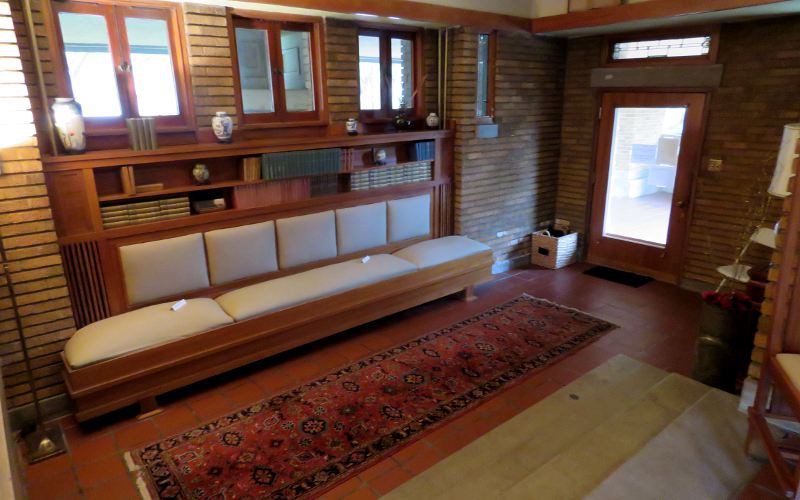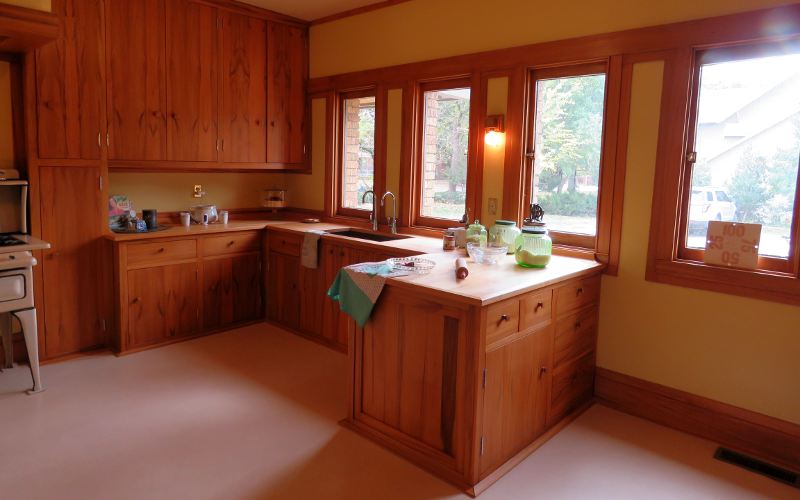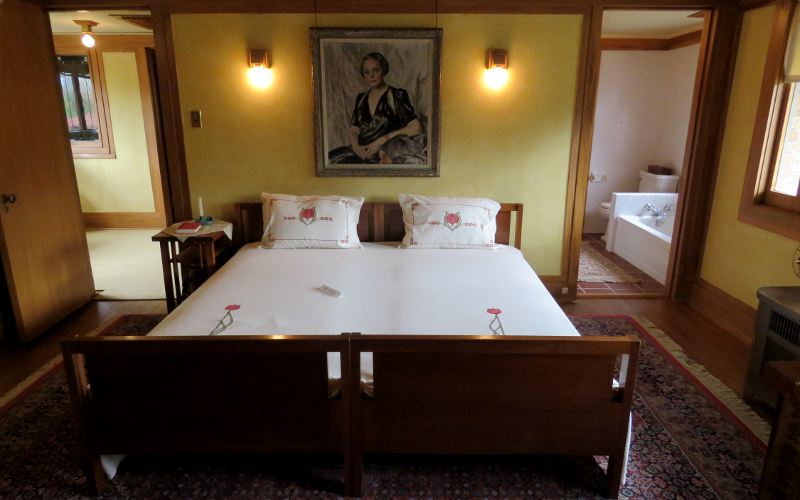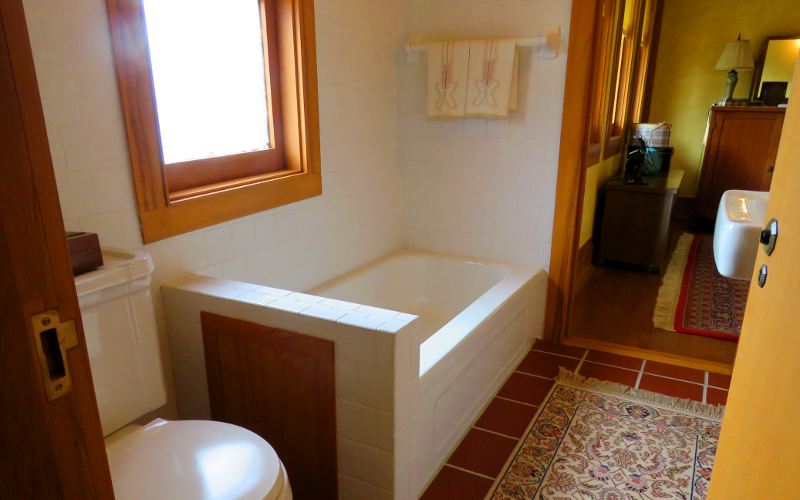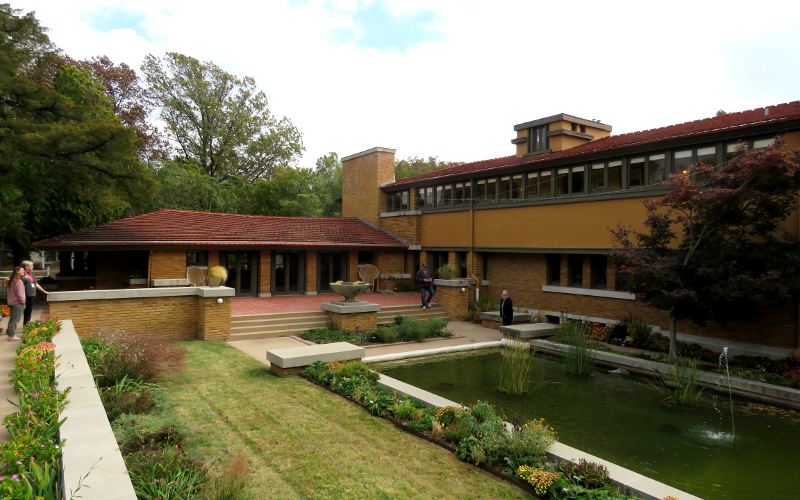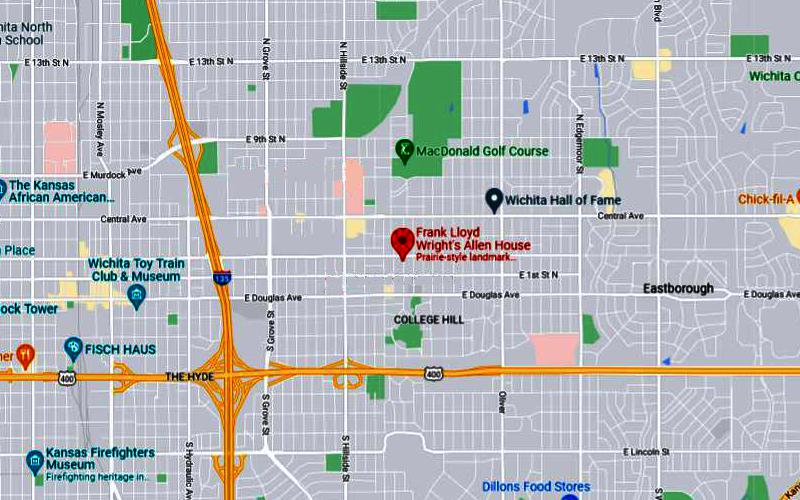 Frank Lloyd Wright's Allen House Map
Things to do in Wichita
Kansas Restaurants Kansas Travel & Tourism Home
copyright 2021 by Keith Stokes