Wichita Art Museum
1400 West Museum Boulevard
Wichita, Kansas 67203-3296
(316) 268-4921

Sunday: Noon - 5 PM
Tuesday - Saturday: 10 AM - 5 PM

New - Free except for special exhibits


Persian Seaform Installation - glass bridge & ceiling by Dale Chihuly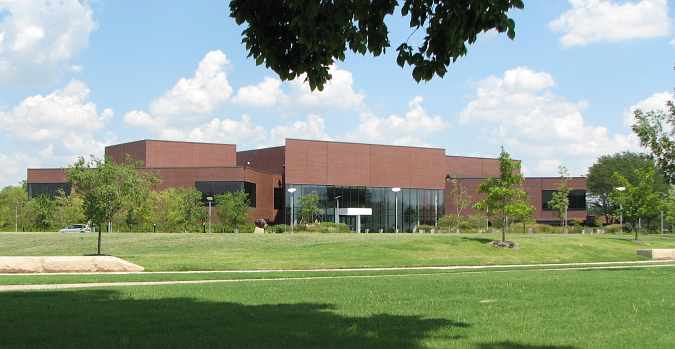 Wichita Art Museum - Wichita, Kansas

The Wichita Art Museum is the largest art museum in Kansas. The museum was established in 1915, opened in 1935, and expanded into the current facility in 2003. The permanent collection includes more than 10,000 works of art, but large portions of the museum are devoted to traveling or temporary exhibits such as Regions of Illusion: The Drawing of Steven Graber and there are usually several temporary exhibits at the same time.

For many years admission to the museum was $10 for adults every day but Saturday, when it was free. New since December 22, 2022, admission the museum is free, though there may still be a fee for special exhibits.

Wichita Art Museum's collection of American art spans three centuries of painting, sculpture, works on paper, and decorative arts, as well as an expanding glass collection.

The Wichita Art Museum is roomy and light, a place where both adults and children feel comfortable and find works of interest.

Handheld, non flash, still photography is permitted in several of the Wichita Art Museum permanent galleries, but photographers must register at the museum's entrance. There is no admission charge for student groups on pre-arranged tours, or to visit the Museum Cafe, Museum Store or Library.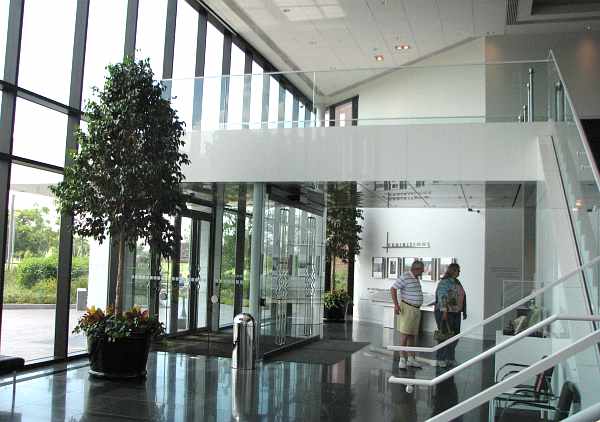 Excel/Cargill Cares Gallery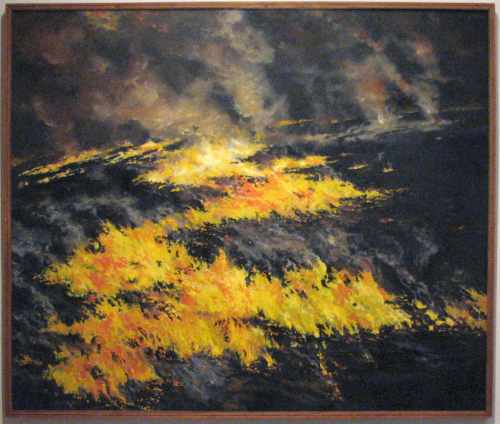 Fire at night, Kansas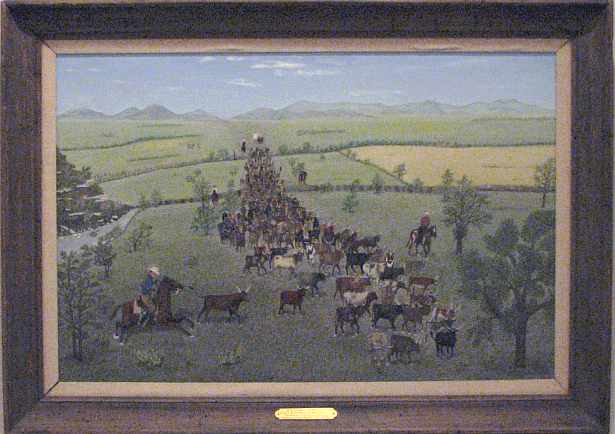 Old Chisholm Trail (oil on panel)
Clara McDonald Williamson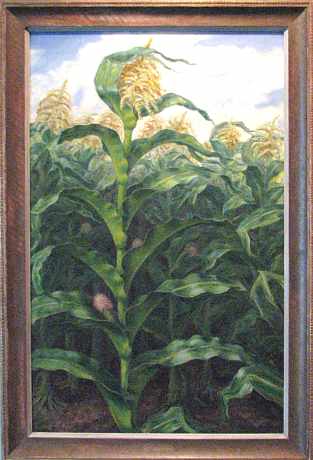 Kansas Cornfield (oil on canvas)
John Steuart Curry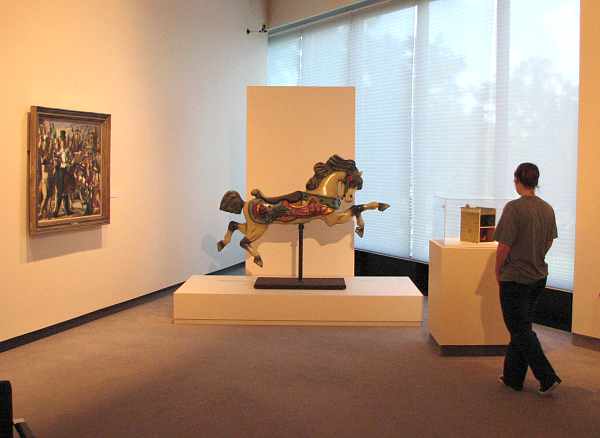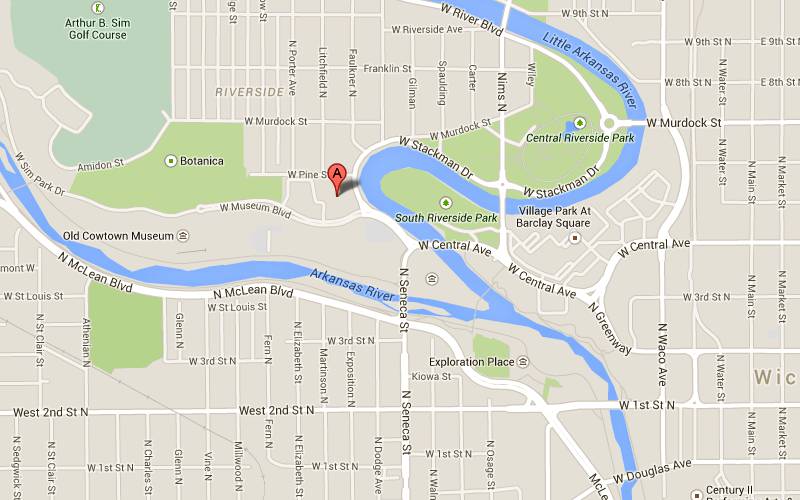 Wichita Art Museum Map
Wichita Art Museum website Kansas Art Museums
Kansas Attractions Kansas Travel & Tourism Home
copyright 2006-2022 by Keith Stokes