Woodruff Branch Falls
Wilson State Fishing Lake

K-39 & US-75
Buffalo, Kansas 66717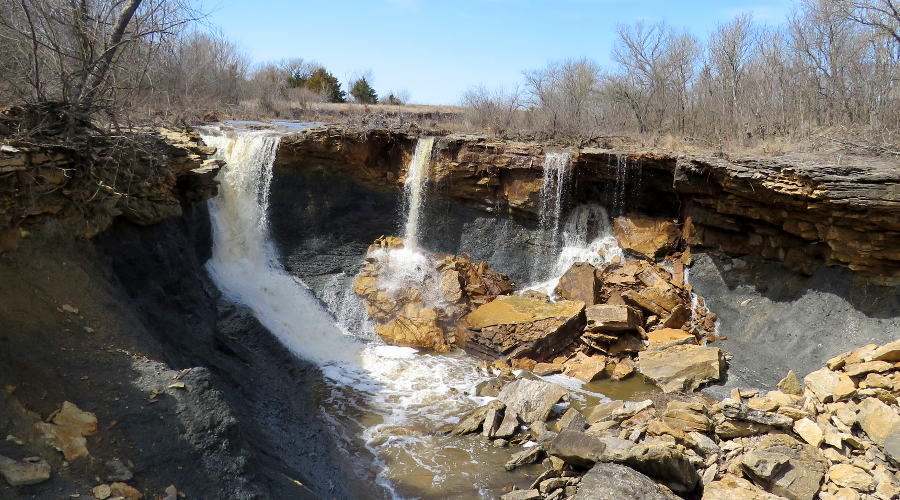 Woodruff Branch Falls - Buffalo, Kansas
When Wilson State Fishing Lake is full, Woodruff Branch Falls near Buffalo, Kansas is one of the most impressive waterfalls in Kansas. The waterfall is part of the outlet from the lake that forms the beginning of the Woodruff Branch of Buffalo Creek. Much of the year, there is little or no falls at this site, but was quite spectacular when we visited it in March 2021.
We could hardly believe that a waterfall this dramatic is virtually unknown, yet it is just a few hundred yards off US-75. There are no signs or listings on maps pointing to this scenic wonder.
Vehicles are only permitted on pavement and designated parking areas. The closest parking is near the west end of the dam. Walk across the field to the south and follow the outlet around the west side of the dam until you come to the top of the falls.
In July through September, beautiful medicinal flowers called Leavenworth's eryngo (Eryngium leavenworthii) grow near the parking area. Also called purple pineapple, the plant is in the parsley family and the blooms are popular with many insects.
110 acre Wilson State Fishing Lake has a maximum depth of 40' and offers fishing for channel catfish, largemouth bass, spotted bass, crappie, bluegill and redear. There are 20 primitive campsites and vault toilets.
Many web sites have confused Wilson State Fishing Lake with Wilson Lake. Some have added pages about "Wilson County State Park" and it even shows on the Google Map at the bottom of this page, but Kansas has no Wilson County State Park, just Wilson State Park, miles away near Sylvan Grove, Kansas. The lake is surrounded by a 180 acre wildlife area.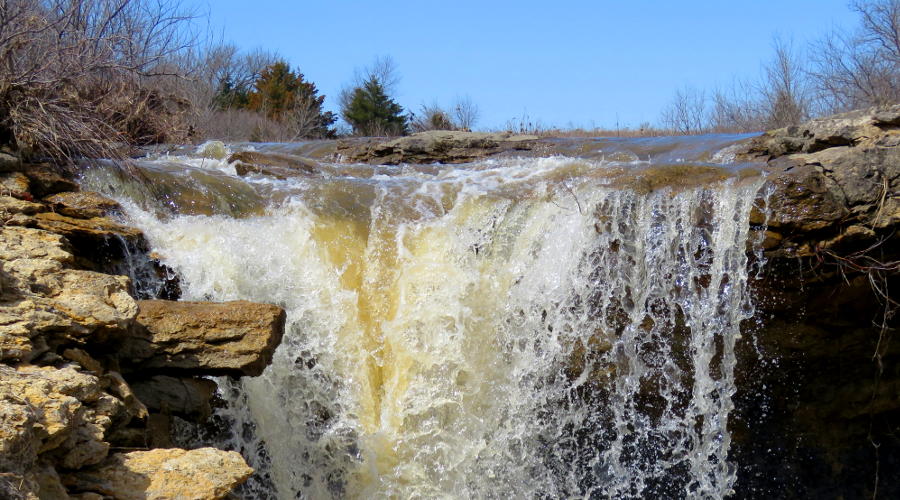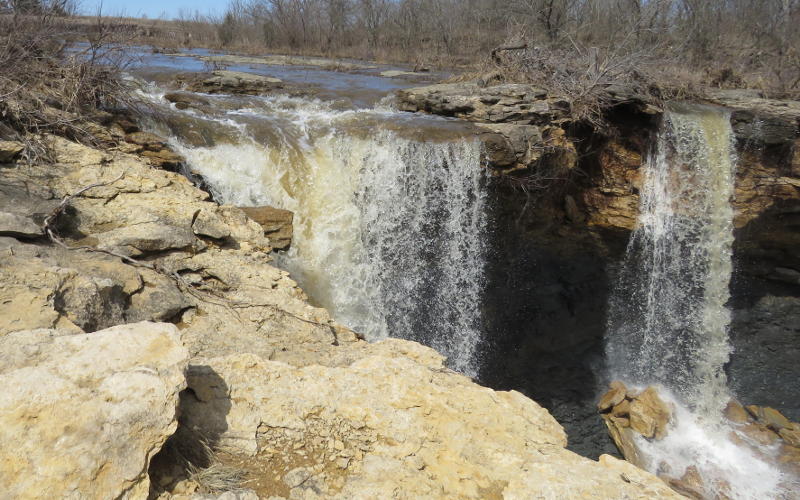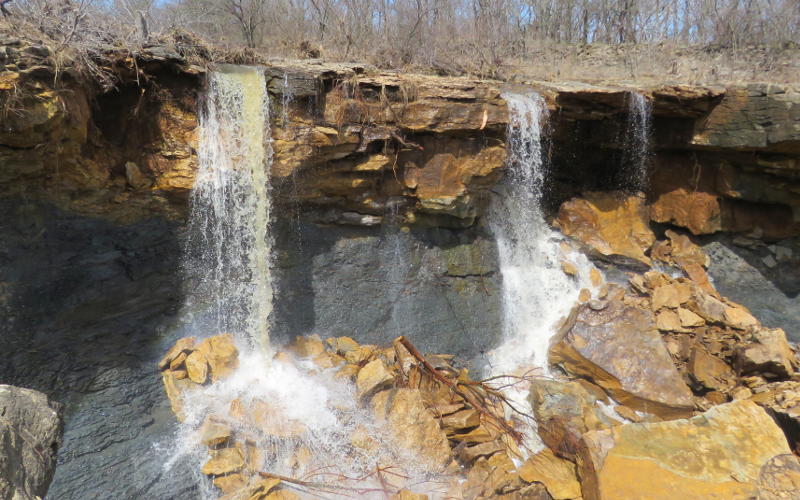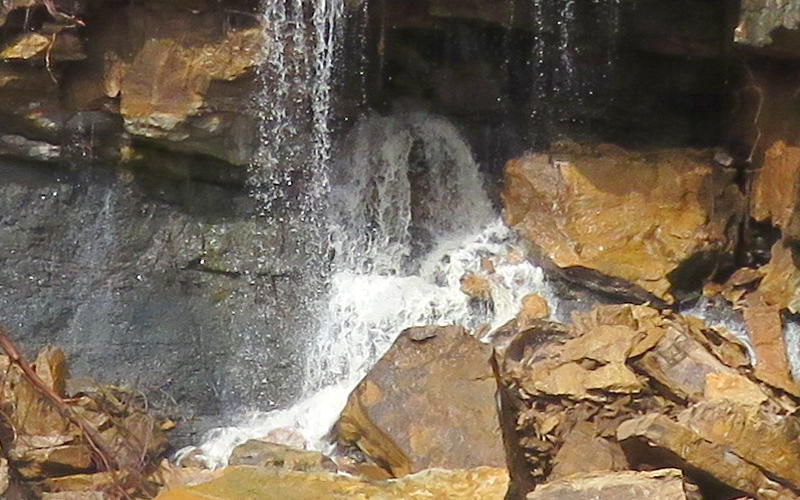 Waterfall coming out from the rock face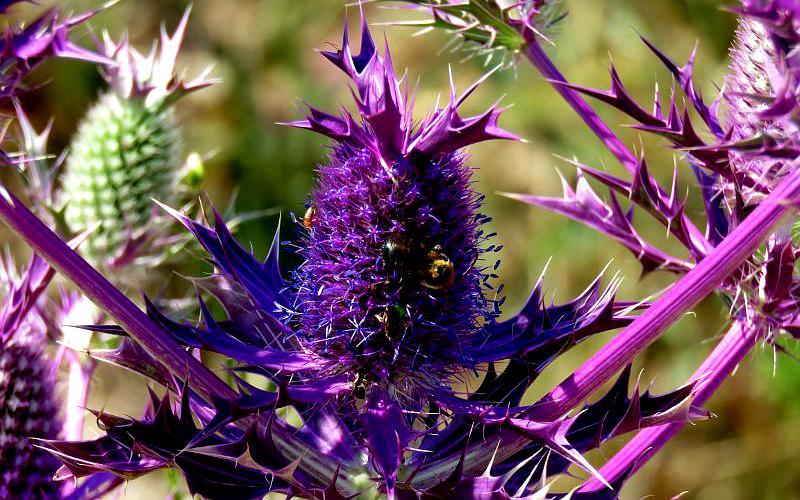 Leavenworth's eryngo (Eryngium leavenworthii) AKA Purple Pineapple
grows next to the parking for Woodruff Branch Falls - prints of this photo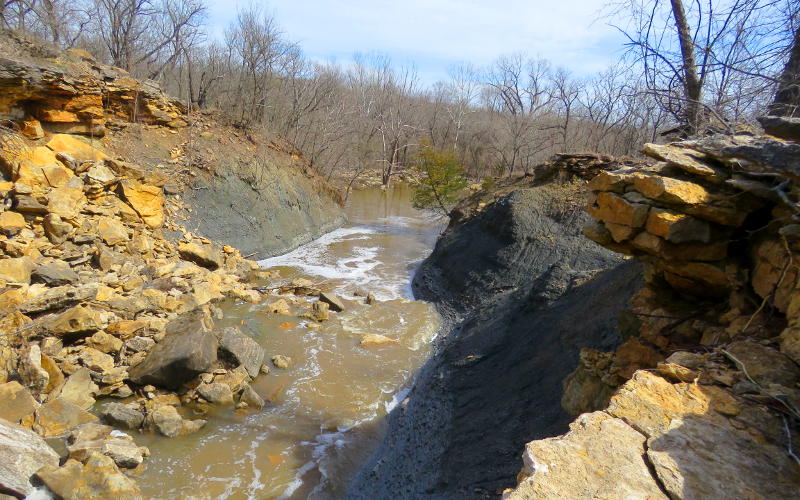 Looking down river from near the top of Woodruff Branch Falls in March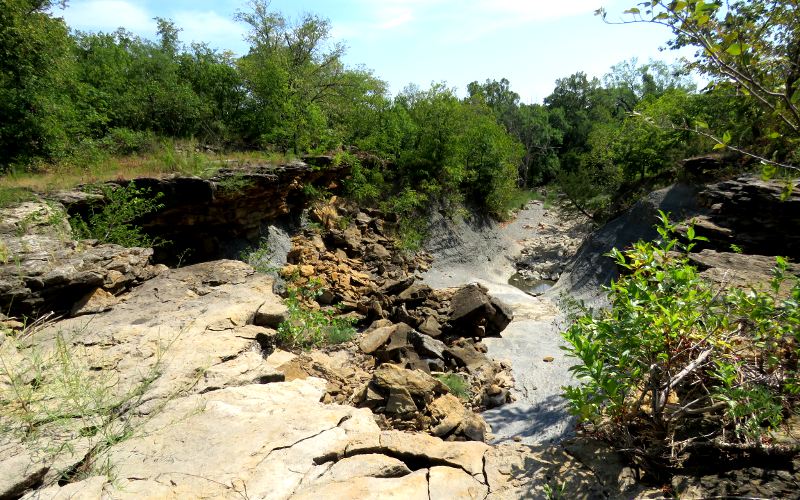 Looking down from the dry waterfall in August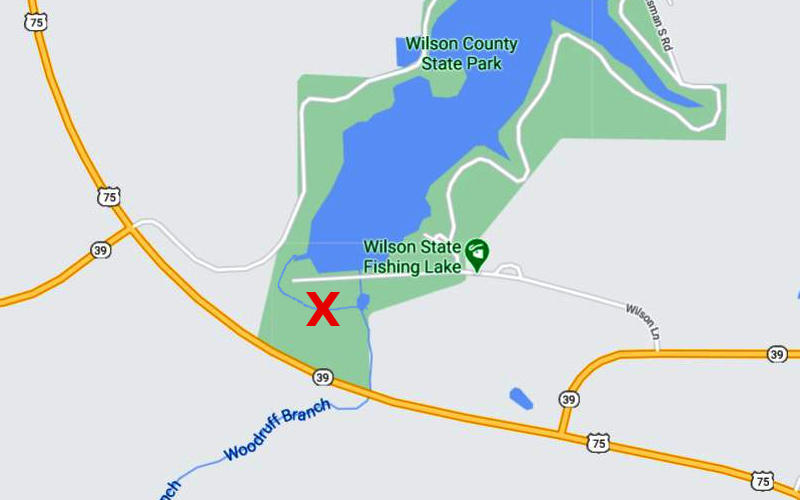 Woodruff Branch Falls Map
Kansas Waterfall Guide
Kansas Attractions Kansas Travel & Tourism Home
copyright 2021 by Keith Stokes