Bravo Sliders-N-Bites
1402 East Iron Avenue
Salina, Kansas 67401
(785) 515-2121

Monday: 11AM - 3PM
Tuesday - Friday: 11AM - 8PM
but call to confirm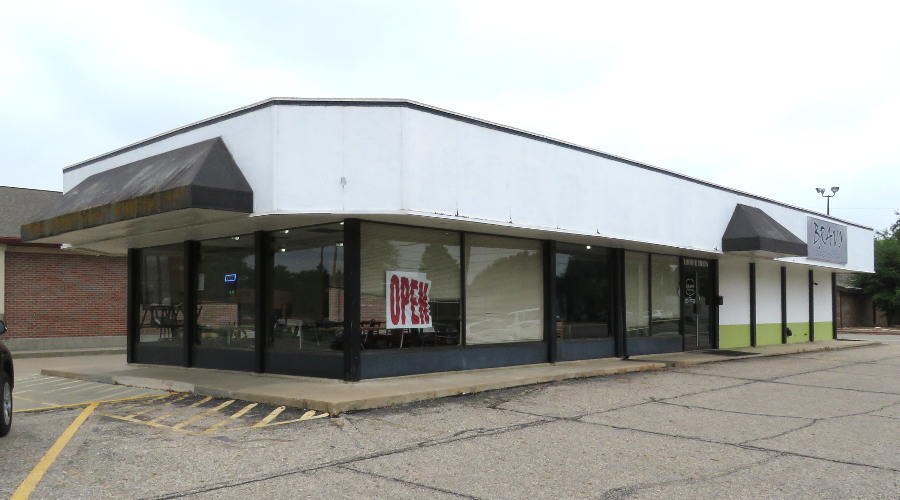 Bravo Sliders-N-Bites - Salina, Kansas
Since Bravo Sliders-N-Bites in Salina, Kansas opened in 2019, the small restaurant has quickly gathered many positive reviews and a reputation for supporting the community.
Sliders are small hamburgers and Salina already has a place that is famous for sliders, the 99 year old Cozy Inn, but a slider can be any small sandwich made on a slider bun and Bravo Sliders currently lists 27 varieties, with the choice of four different proteins (beef, chicken, pork, beyond beef) on nearly half of them. They are about a third of the size of a typical sandwich. Our food took about 15 minutes to come.
Bravo also offer "frips" (fresh cut French fries shaped like thick ridged potato chips), salads, and "bites" (bite sized house made desserts).
We ordered 4 sliders: Cheese Streak, Fajita, Jalapeno Cheddar Brat, and Club. I enjoyed all of them, but liked the hot sandwiches more than the cold ones, particularly the Fajita (sliced steak, red & yellow peppers, onions and cheddar). The menu says it comes with sour cream on the side, but that was missing.
We didn't receive the Jalapeno Cheddar Brat and I'm not sure which we sandwich received instead. It was a cold sandwich which included steak, lettuce & BBQ sauce, but there was no sandwich on the menu which include those three items. It was my least favorite of the four sliders we had.
The frips are all about toppings, but they are excellent fries in themselves and would be good without toppings. We think we would want them a little crisper if they were on their own. Orders come in four sizes and include your choice of 17 seasonings: Greek, salt & pepper, ketchup, Sriracha, cajun, garlic parmesan, jalapeno cheddar, dill pickle, ranch, BBQ, Congolese, sour cream & onion, cheesy bacon, jerk, lemon pepper, truffle parmesan, and cheddar 'n chive. We tried the jalapeno cheddar and enjoyed it but would try a different seasoning the next time.
You can also order topped versions of the frips and we got a $6 half order of Chicken Bacon Ranch Frips, covered with chicken, bacon, shredded cheddar, fried French onions and ranch dressing. We really enjoyed them. Next time I am torn between trying Fiesta Frips (beef, tomatoes, cheddar cheese and guacamole sauce) or Poutine Frips (ground pork, peppered gravy and shredded cheddar).
We didn't try the salads, but did sample the "bites" on the menu. The bite sized desserts are made in house and you get to pick 4 for $3. We had peach cobbler, baklava and two brownies. We intended to also have a cheese cake, but when they were out, the server had substituted the second brownie and I wen she told me, I said that was fine. The brownie actually was my favorite of the three we tried. The peach cobbler was like a peach muffin.
The building appears to have been built as a fast food restaurant, but the tables are well spaced. There were a number of toys at the far end of the dining room and a baby was quietly sleeping in a bouncy chair. This is 2 year old Gallyx, who I had learned about on Bravo Sliders' Facebook page.
Gallyx has been diagnosed with Pelizaeus-Merzbacher disease and the restaurant was closed for part of June while the family devoted more time to his care. Jazzmyne & Ben Lee reopened last week and have been training new staff, as many found other jobs while the restaurant was closed. We are willing to cut slack for the service miscues we experienced.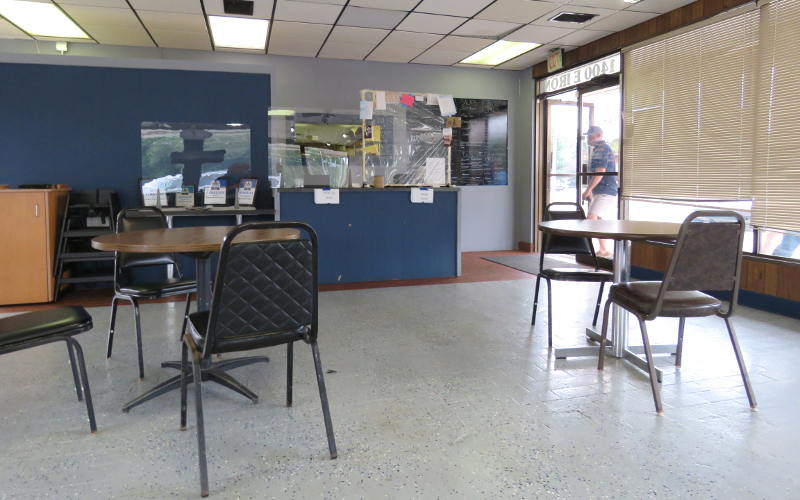 Bravo's dinning room has a total of a little over a dozen tables.

Unknown slider, Cheese steak, Fajita & Jalapeno Cheddar Frips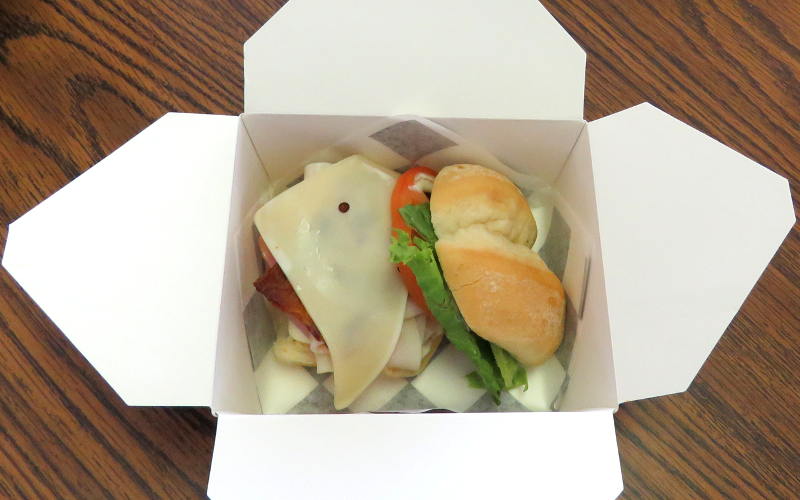 Club Slider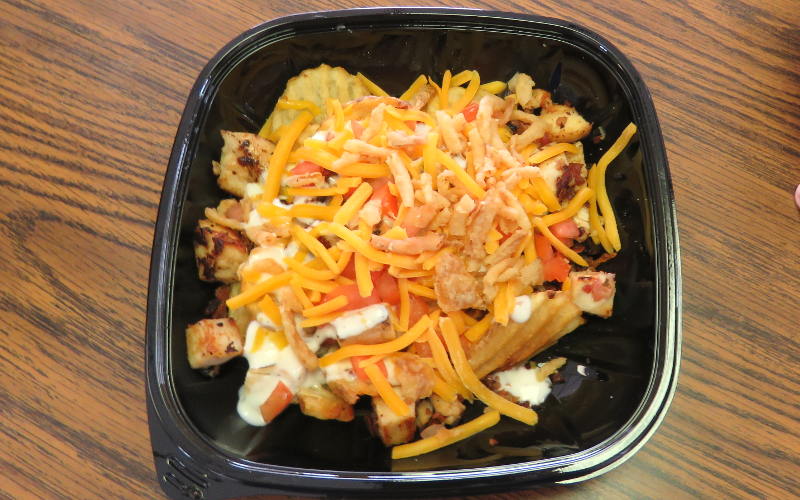 Chicken Bacon Ranch Frips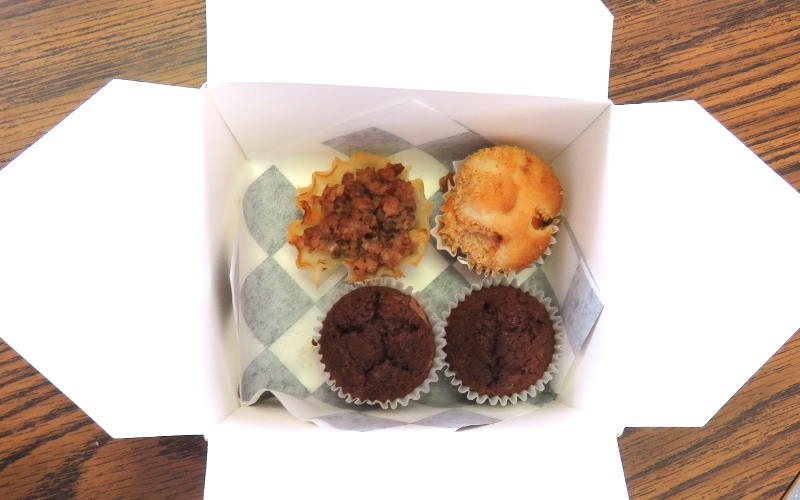 Baklava, Peach Cobbler and Brownie Bites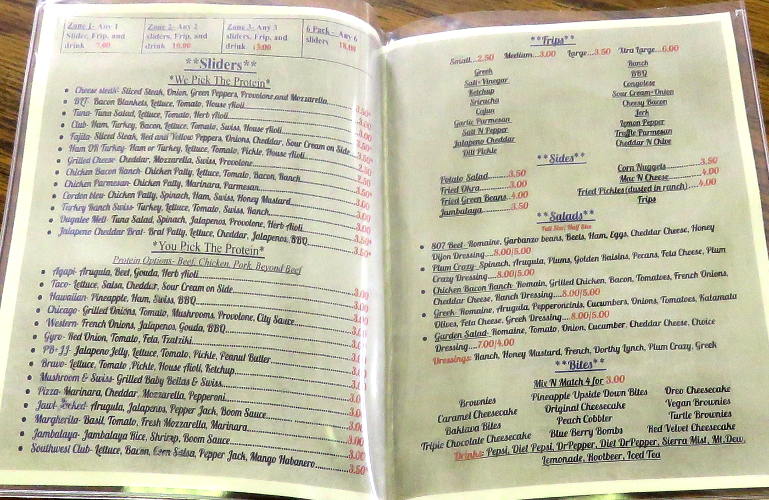 Bravo Sliders-N-Bites Menu from July 2021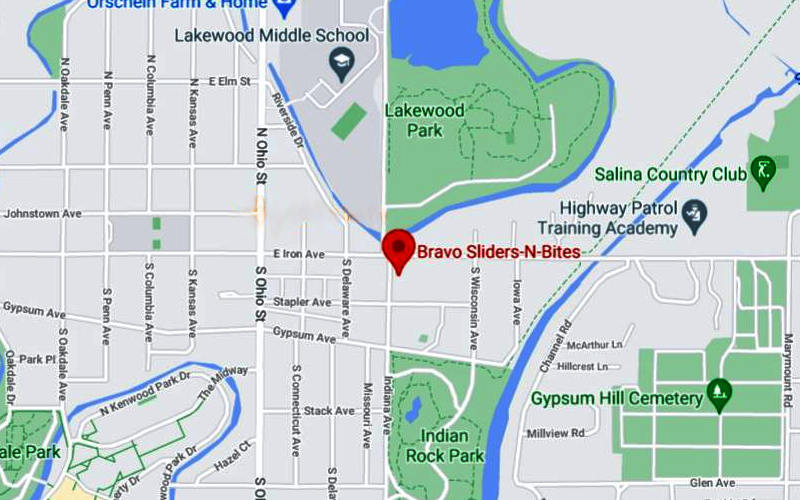 Bravo Sliders-N-Bites Map
copyright 2021 by Keith Stokes