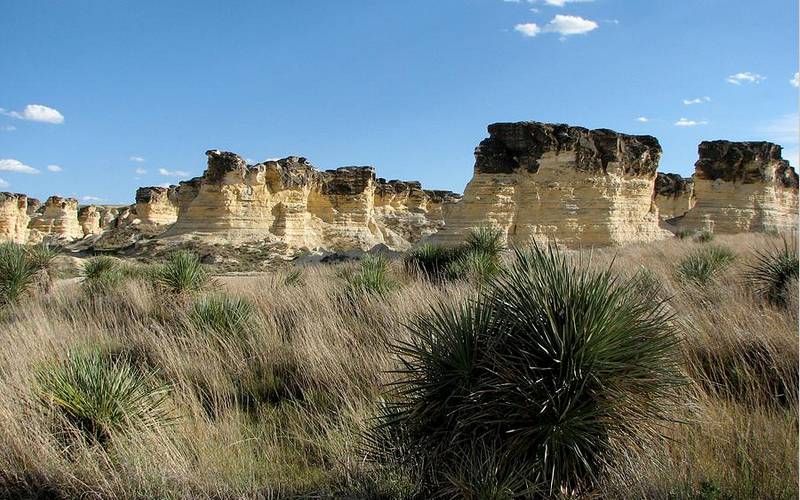 Prints and postcards of this Castle Rock Badlands photo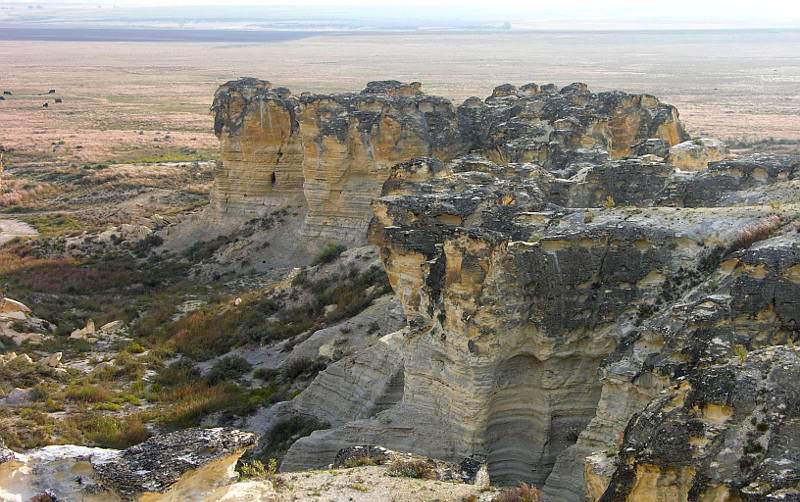 Castle Rock Badlands from the cliff above
Castle Rock has been used as a landmark for several hundred years. In the 1800s, the Butterfield Overland Dispatch followed the Smoky Hill Trail which passed just a few hundred yards north of the then larger chalk formation.
Ruts from the Butterfield Overland Dispatch trail can be found a few hundred yards north of Castle Rock. The Rock was named by Lt. Julian Fitch in June, 1865 while he was surveying the trail for David Overland's company.
This area is rich in fossils from the Cretaceous Sea which covered this land over 60 million years ago. You may not dig for fossils on this privately owned land, but if you keep your eyes open, you may find fossil shark's teeth laying on top of the ground.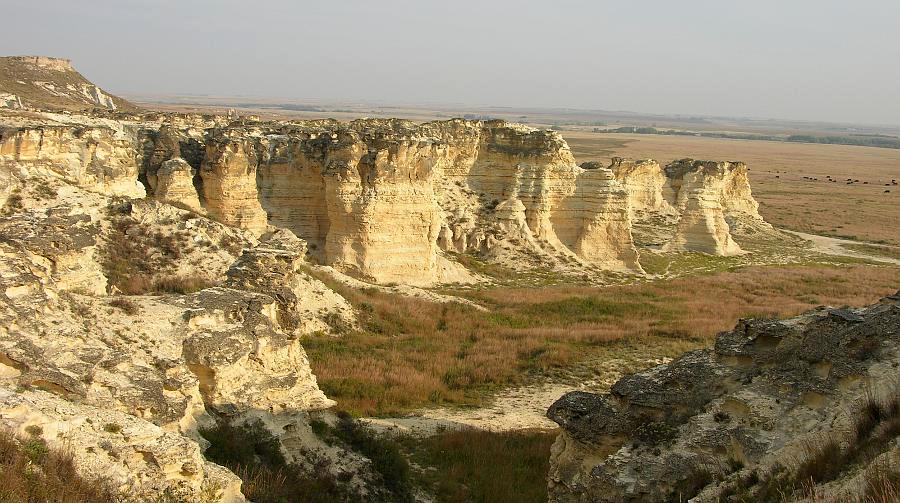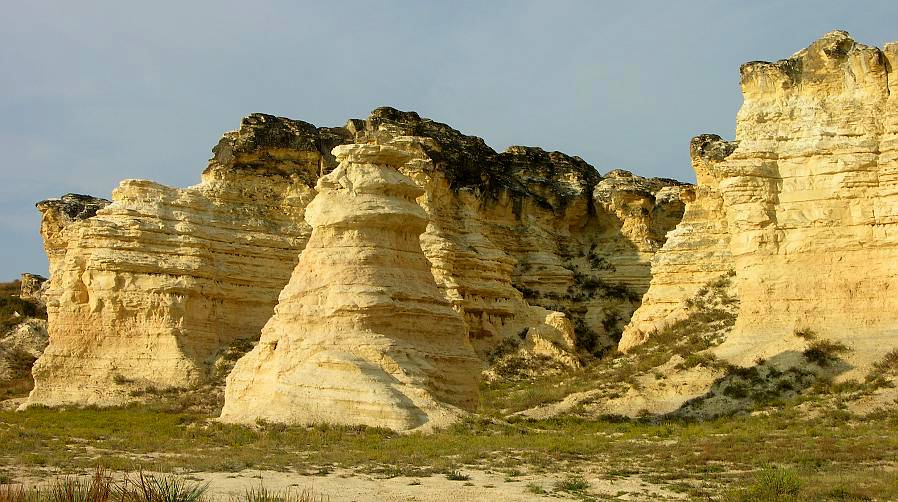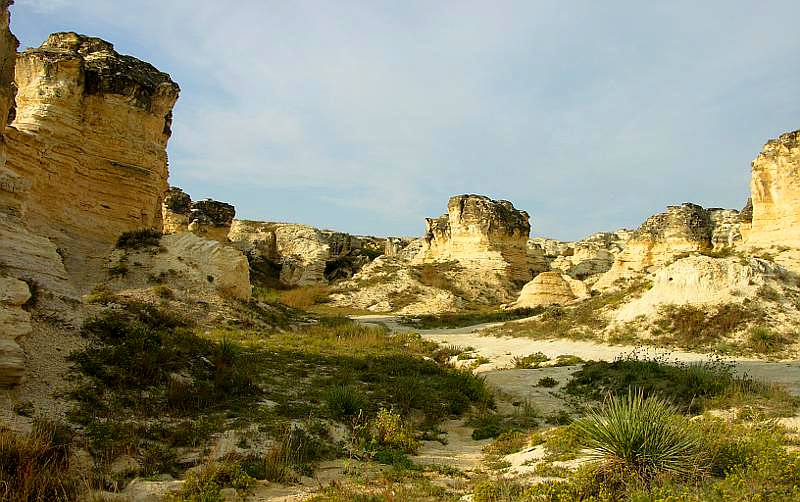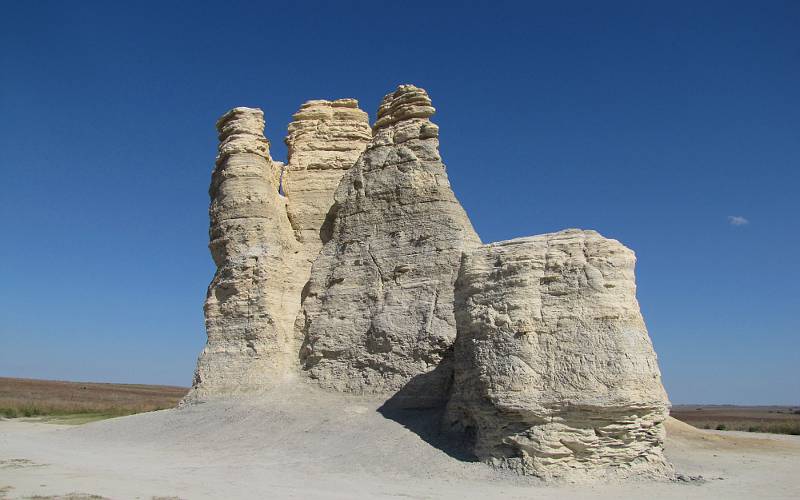 Prints and postcards of this Castle Rock photo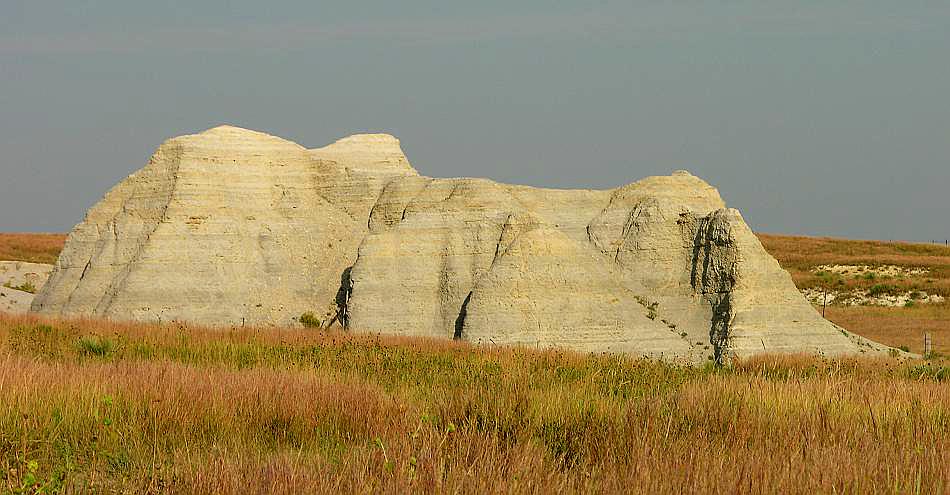 Some people think this rock formation looks like a sleeping animal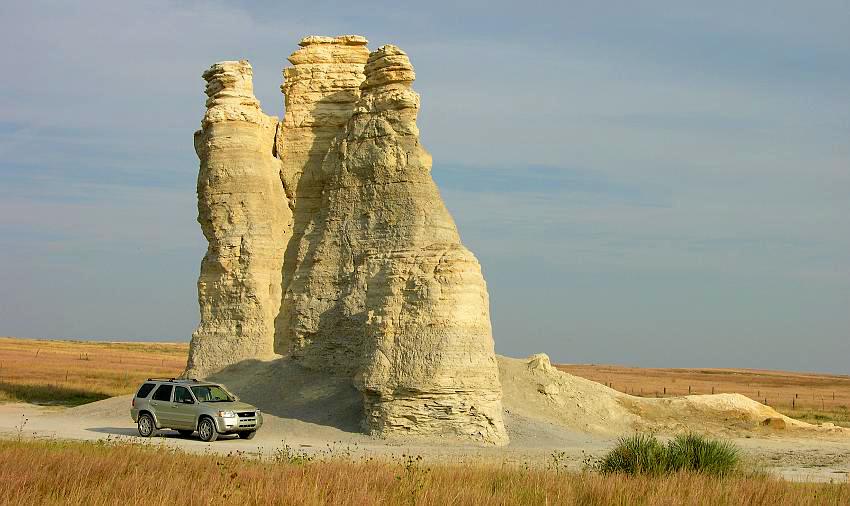 Castle Rock with Olathe Ford Lincoln Escape for scale

Eight Wonders of Kansas
In 2007, the Kansas Sampler Foundation selected Castle Rock as one of the Eight Wonders of Kansas.
Other sites selected as the Eight Wonders of Kansas include the Cathedral of the Plains, Kansas Cosmosphere, Monument Rock, Tallgrass Prairie National Preserve and the Eisenhower Presidential Library.
Castle Rock Badlands - page 1
Kansas Attractions Kansas Travel & Tourism Home
copyright 2002-2015 by Keith Stokes