Monument Rocks, the Chalk Pyramids - Kansas
The Chalk Pyramids and Monument Rocks are names for the same group of rock outcroppings, near US-83 in western Kansas. There are signs at the turn off (6 miles of gravel roads). You can see the rocks in the distance from the highway if you know where to look.
Like the Castle Rock Badlands, the Monument Rocks are on private range land, but thanks to the owners, open to the public. The United States Department of the Interior has designated the Chalk Pyramids as a National Natural Landmark.
The 70 feet tall sedimentary formations of Niobrara Chalk were created 80 million years ago when this area was part of a vast inland sea.
Eight Wonders of Kansas
In 2007, the Kansas Sampler Foundation selected Monument Rocks as one of the Eight Wonders of Kansas.
Other sites selected as the Eight Wonders of Kansas include the Cathedral of the Plains, Kansas Cosmosphere, Castle Rock, Tallgrass Prairie National Preserve and the Eisenhower Presidential Library.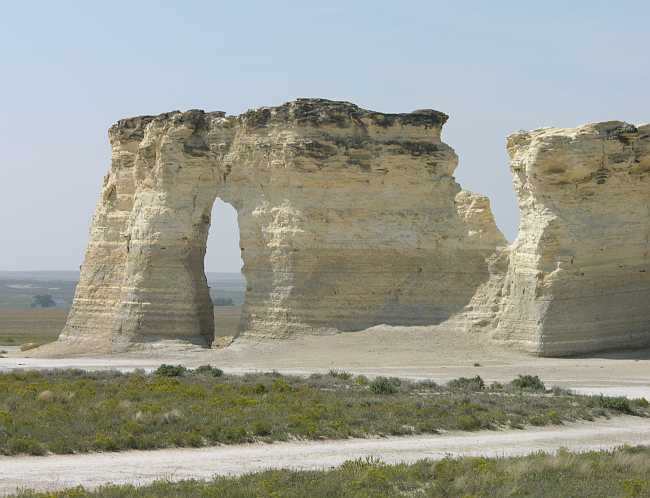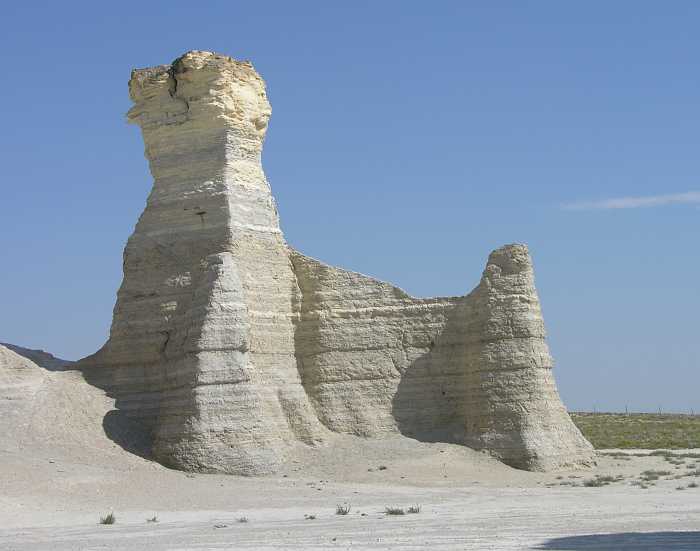 "Charlie the dog"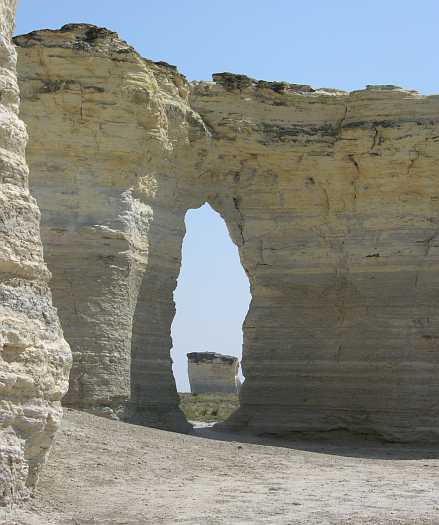 Eye of the needle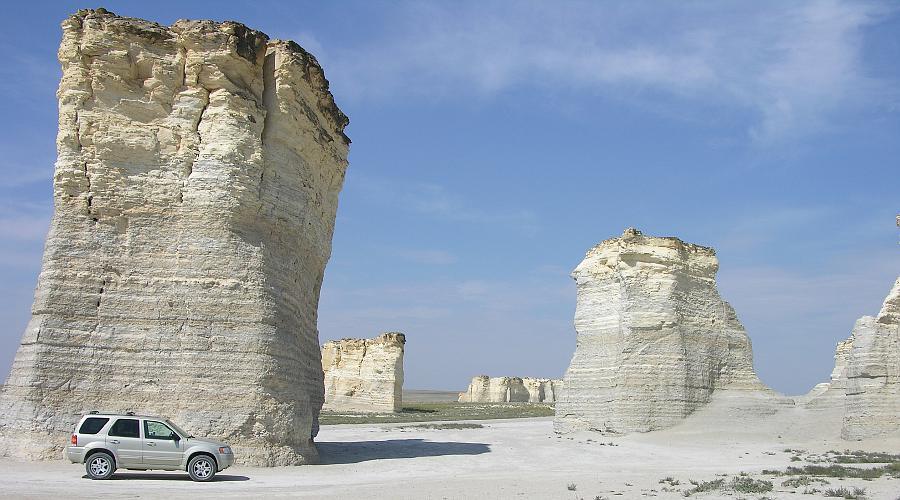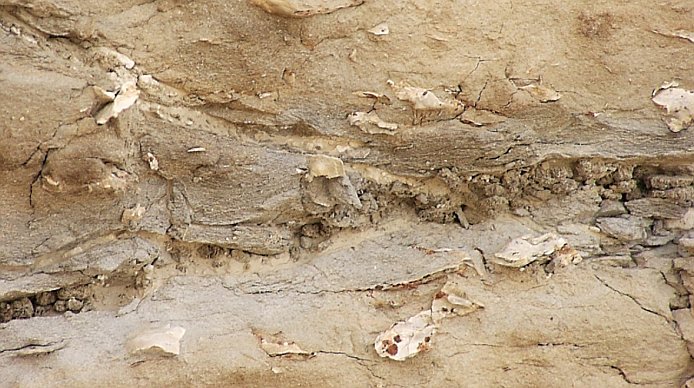 layers of shells and other fossils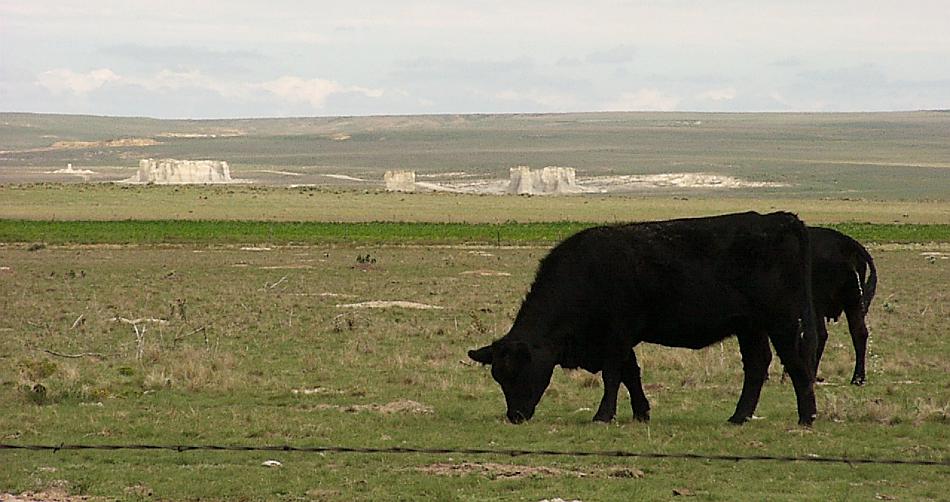 This area along the Smoky Hill River has many interesting rock formations. Most are on private property and only visible at a distance, but some, such as the Little Pyramids can be seen from the county roads. Stop at the nearby Keystone Gallery for tips and directions.





"Little Pyramids" - 5 miles west of US-83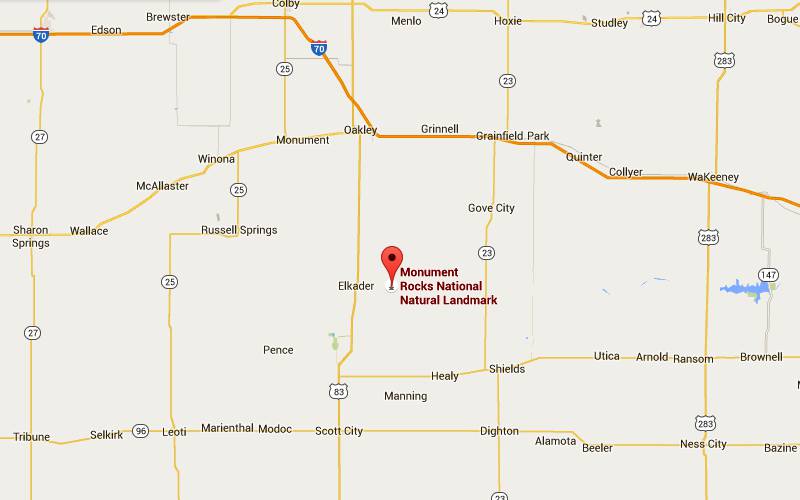 Monument Rocks Map

copyright 2002-2018 by Keith Stokes