Keystone Gallery

401 US 83
(near Monument Rocks)
Scott City, KS 67871
(620) 872-2762

Free!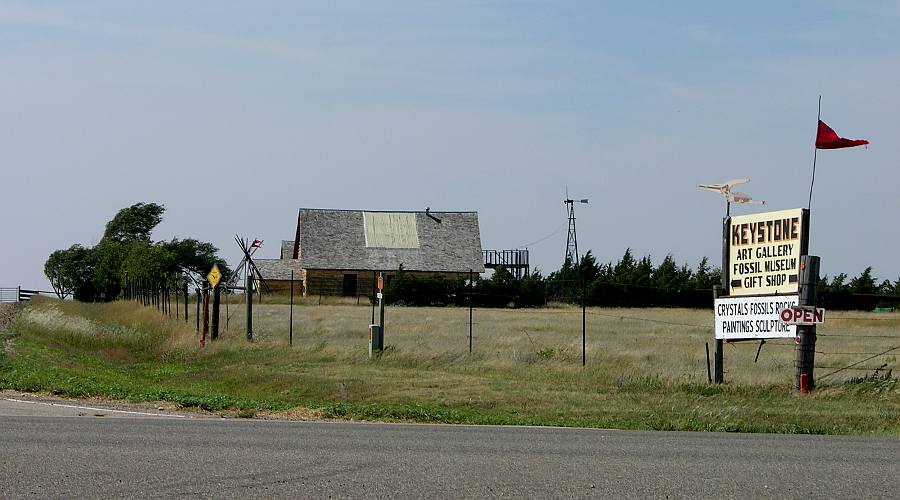 Located in the 1916 Pilgrim Holiness Church, the Keystone Gallery north of Scott City, Kansas is a combination of art gallery, fossil museum and souvenir shop. The Gallery is owned by Barbara Shelton & Chuck Bonner, and the art of Chuck and their son, Logan, is exhibited in the Gallery.
The Keystone Gallery is "off the grid," generating its power from solar and wind.
The Bonner family has been fossil hunting since 1928 and are available to lead fossil hunting & camping tours in a 1949 Chevy Suburban. They can also direct you to the Monument Rocks, Little Pyramids, and other unique rock formations in the area.
If you are interested in geology, fossils or arts and crafts, I highly recomend visiting the Keystone Gallery.
Keystone Gallery hours: 9AM to sunset, but not everyday. Call for an appointment or take a chance and stop when passing by.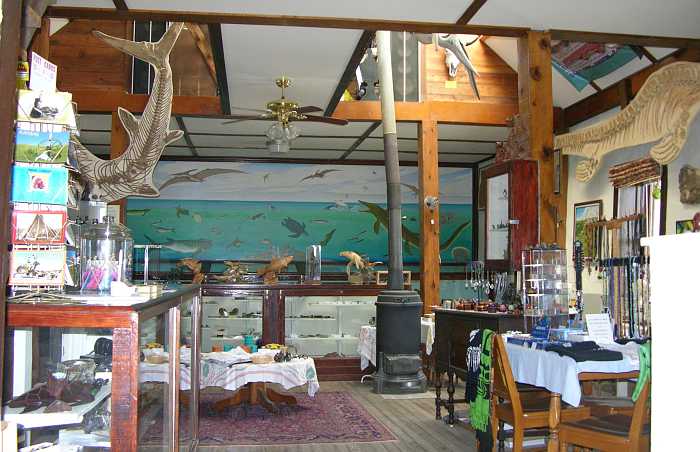 Keystone Gallery showroom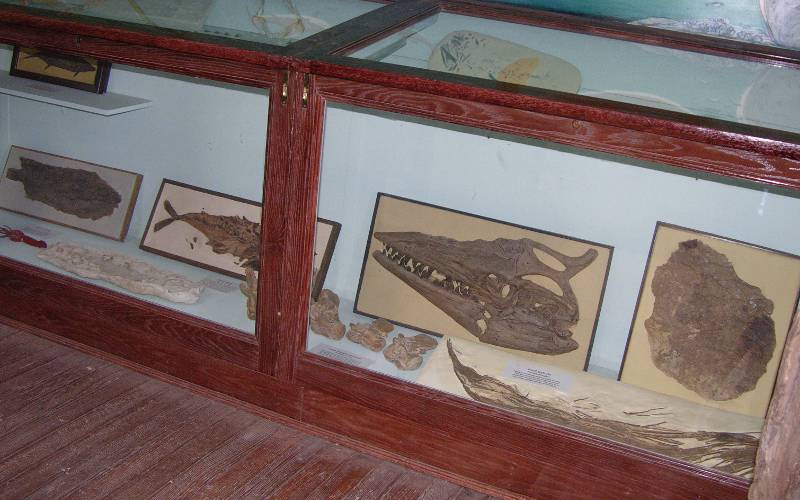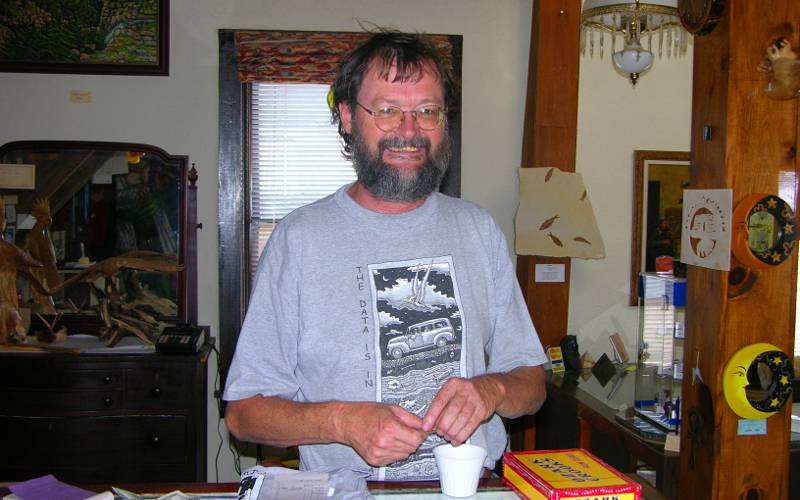 artist Chuck Bonner
Monument Rocks Castle Rock Badlands Keystone Gallery website

copyright 2004-2009 by Keith Stokes