Cedar Cove Feline Sanctuary
3783 Highway K68, Louisburg, Kansas 66053 (913) 837-5515
Page 1 of photos
Map to Cedar Cove Feline Conservatory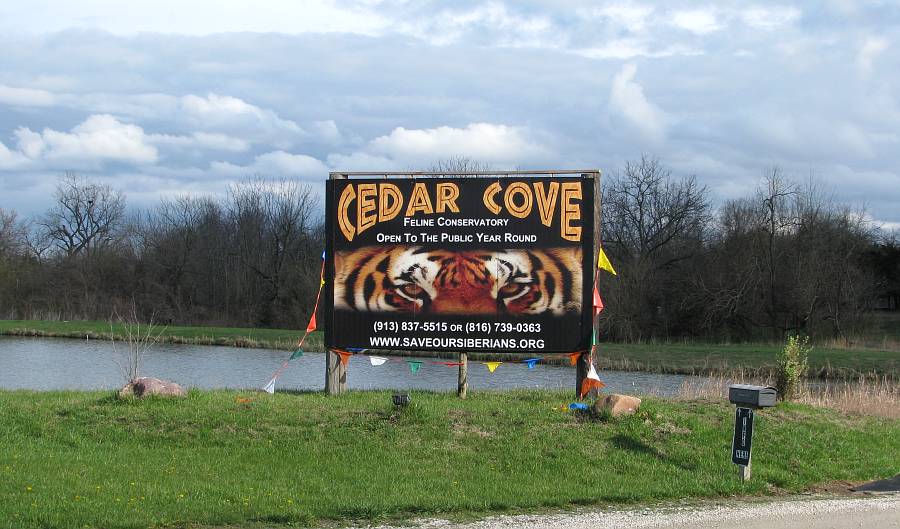 The Siberian tigers at Cedar Cove Feline Conservation Park each eat up to 40 pounds of meat, every other day. The refuge relies on contributions of expired meat from some of the area supermarkets and are always looking for more. They even collect road kill if called in time.
The Tigers have a lot more room than is shown in these photos. They have a football field sized enclosure for running individually. Tigers are not communal animals in the wild.
Cedar Cove is licensed by the United States Department of Agriculture and accredited by the American Association of Zoo Keepers.
Call before visiting in very hot or inclement weather.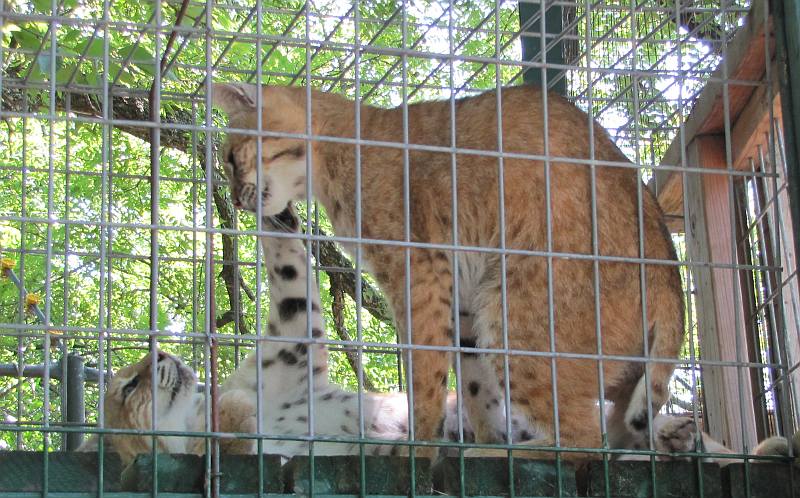 Bobcats (Lynx rufus)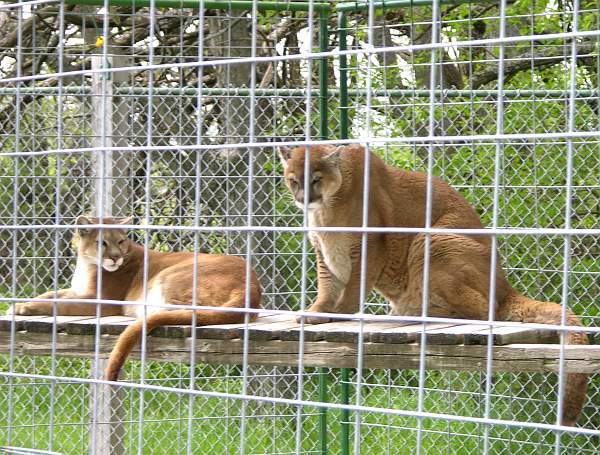 Cougars (Puma concolor)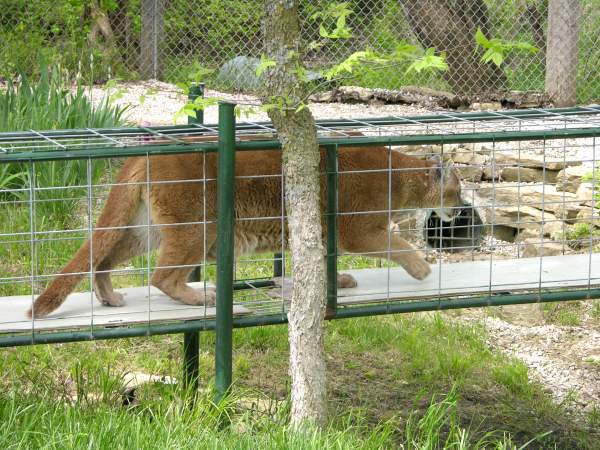 Male Cougar (also known as mountain lion or puma)


Keeper DeAnn Schieck with a Caracal (Caracal caracal)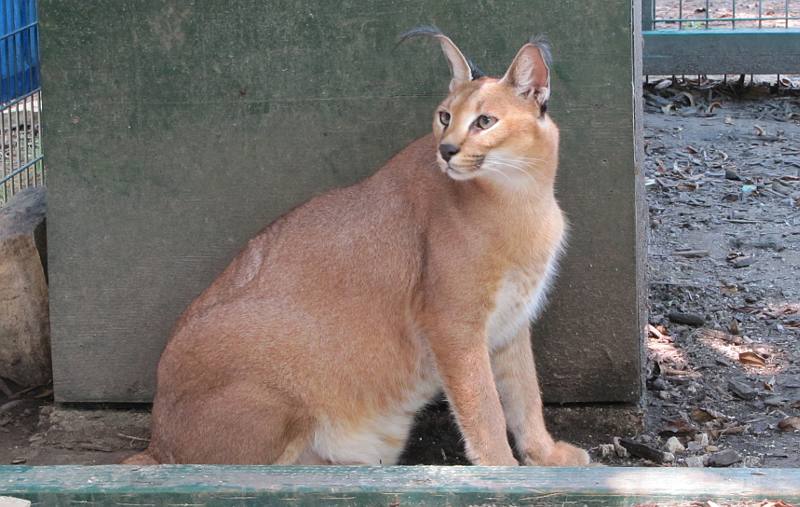 Caracals live throughout much of Africa and Asia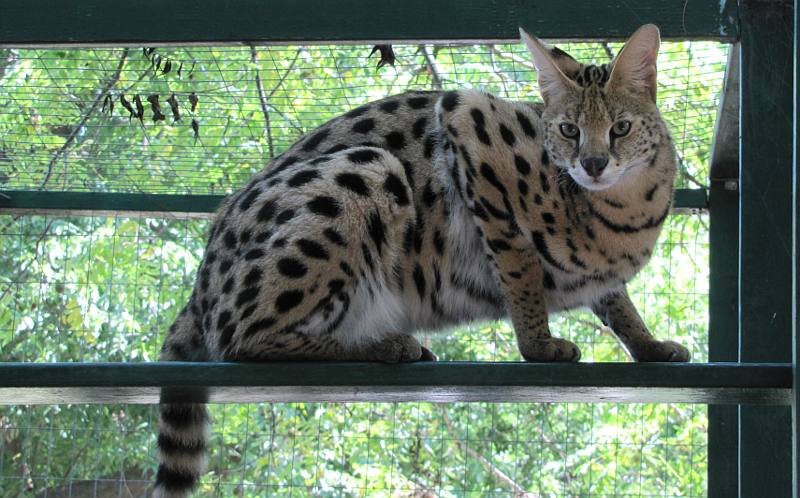 Serval (Leptailurus serval) is an African wild cat whose head seems almost too small for its powerful body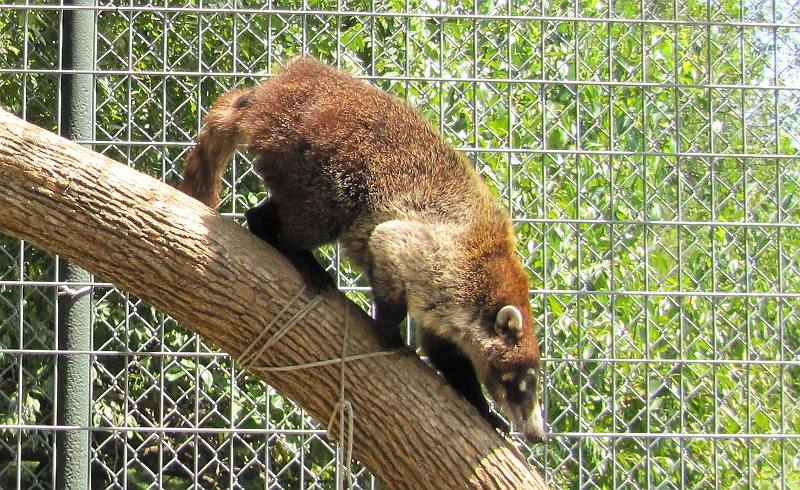 White-nosed coati (Nasua narica) from Central and South America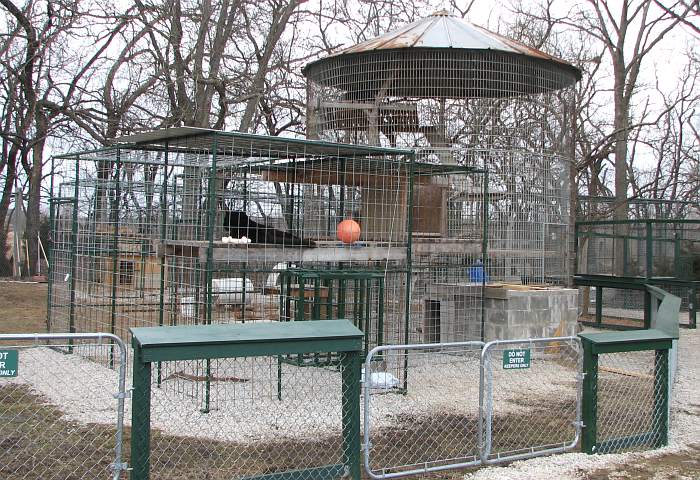 Cedar Cove Feline Conservatory is looking for the donation of a second corn crib (like the cylinder at right), so
the leopard may have a taller cage. Leopards like to take their food up high before eating.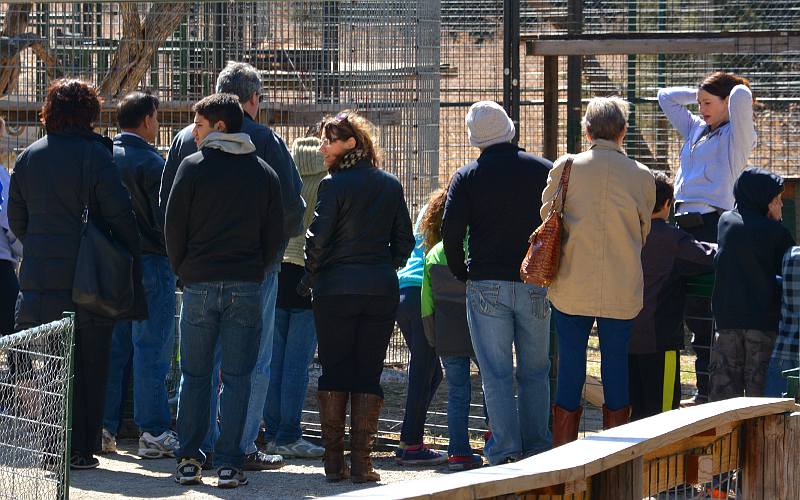 A Saturday morning tour in March 2014.

Zoos of Kansas Page 1 Cedar Cove photos SaveOurSiberians.org Cedar Cove Web site
Kansas Attractions Kansas Travel & Tourism Home
copyright 2005-2014 by Keith Stokes