Gernon House
Russell County Historical Society

818 N Kansas Street
Russell, Kansas 67665
(785) 483-3637

Open Memorial Day to Labor Day
Monday - Saturday: 11AM-5PM
Tours originate at Fossil Station Museum
$2 for adults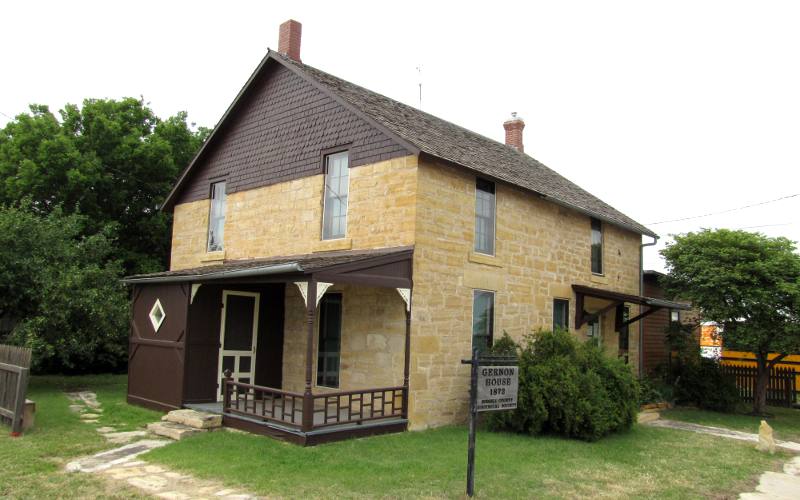 Gernon House - Russell County Historical Society
Gernon House in Russell, Kansas is the oldest stone house remaining in Russell, Kansas. The earliest portions of the house were constructed in 1872 by Nicholas Gernon, a blacksmith who was one of the original town settlers. The walls are 20 - 24 inches thick and are constructed of post rock limestone which was quarried in Russell County.
The Gernon House has been fully restored to the 1890s by the Russell County Historical Society. All the period items on display in the Gernon house were used by families in the area during the late 1800s. It is open 1-4PM on Saturdays and Sundays from Memorial Day Weekend through Labor Day Weekend or can be visited by appointment.
The majority of the furnishings in the Gernon House are not labeled, but the docent assigned to the home can point out some of the more significant artifacts.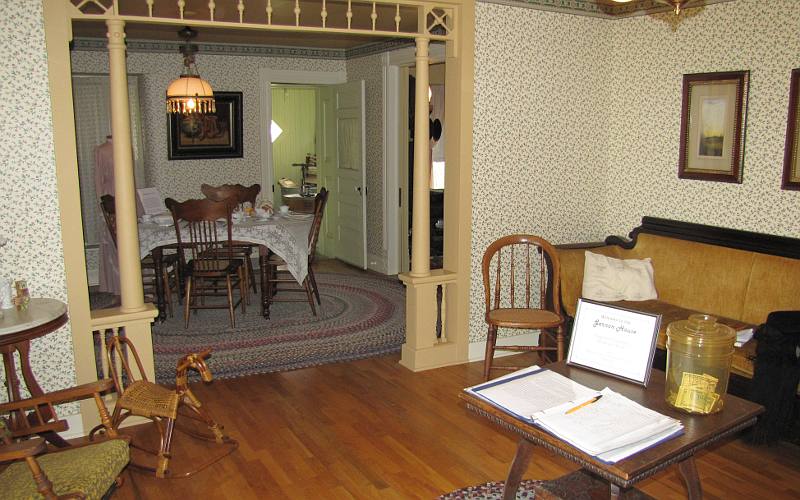 The front room and dining room are in the oldest part of Gernon House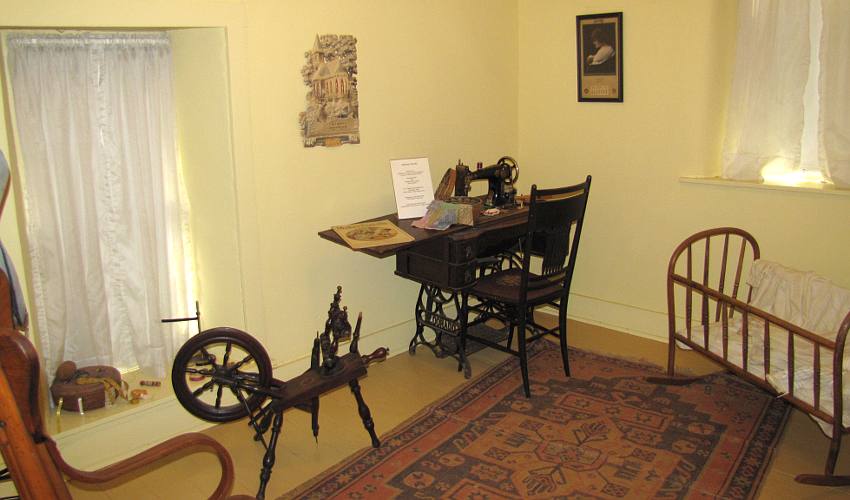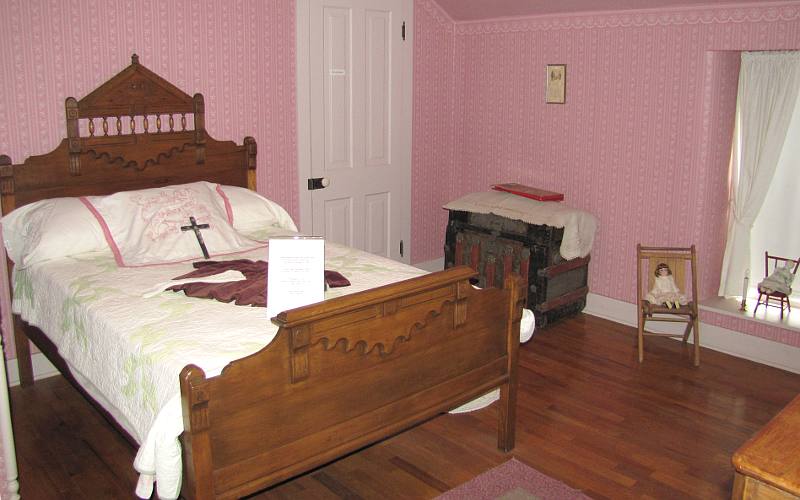 One of the restored upstairs bedrooms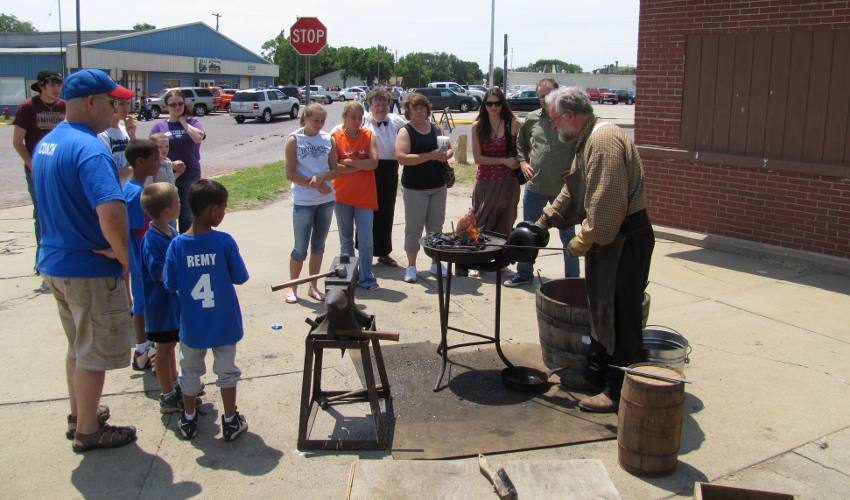 Blacksmith demonstration next to to the Gernon House Museum during Prairiesta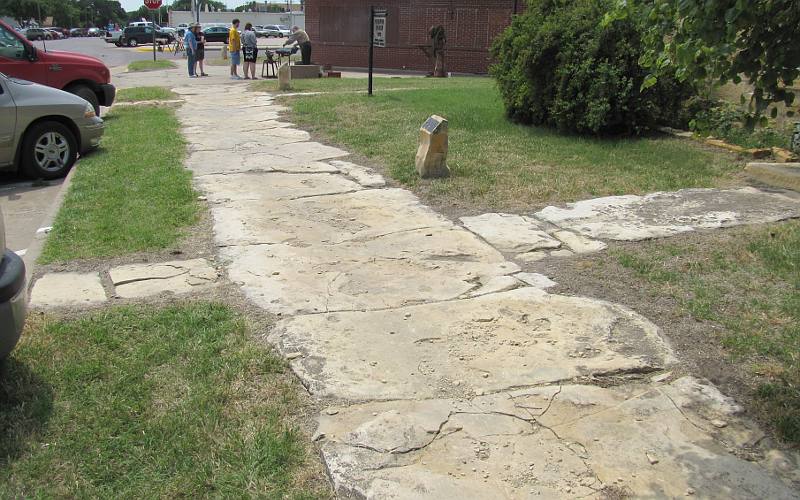 Stone sidewalk in front of Gernon House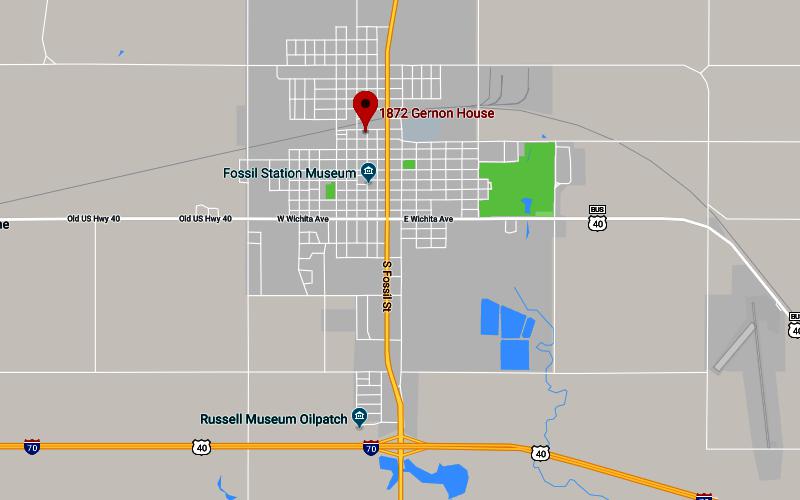 Gernon House Map
copyright 2011-2019 by Keith Stokes