Giant Vincent
van Gogh painting

Goodland, Kansas 67735
(888) 824-4222

free
open 24 hours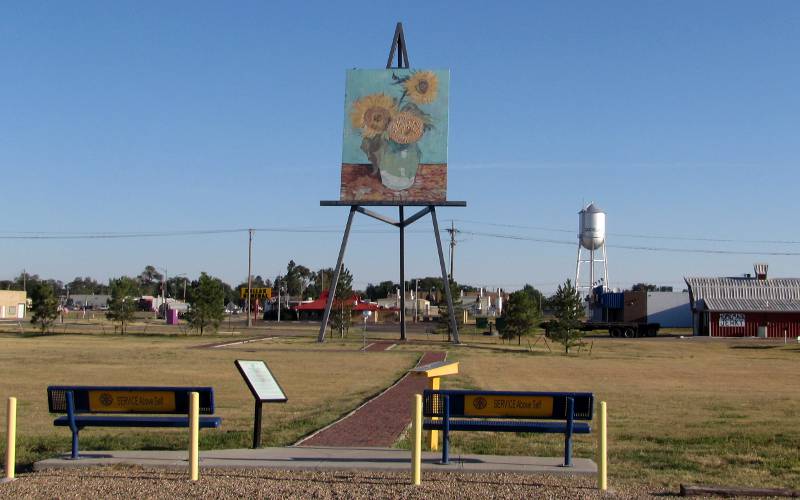 Giant van Gogh Painting - Goodland, Kansas
There are attractions, and there are attractions. The Giant reproduction of van Gogh's "3 Sunflowers In A Vase" can be seen from I-70 as you pass through Goodland, Kansas and I think that view is enough. At most, a closer visit gives you a photo opportunity. There isn't enough here to be as interesting as say Cawker City's World's Largest Ball of Twine.
The Big Easel Project started in 1996 when Cameron Cross contributed a work of art to Altona, Manitoba, Canada, the community where he worked as an artist and teacher. Cross selected a public domain Vincent van Gogh sunflower paintings and created a 24 by 32 foot reproduction of the painting on an 80 foot steel easel. The structure and painting weigh 40,000 pounds.
Cross has since expanded the project to reproduce up to seven of van Gogh's portraits of sunflowers that were originally painted in 1888 and 1889. So far, there are three paintings. The second was erected in Emerald, Australia in 1999, and the Goodland, Kansas painting was completed on August 17, 2001. Although other locations have considered the Big Easel project, there have been no new giant van Gogh paintings since the construction of this painting in Goodland.
Quote from the no longer working Big Easel website: "Art is not meant to be pretty; art is meant to change the world..."
Enough said.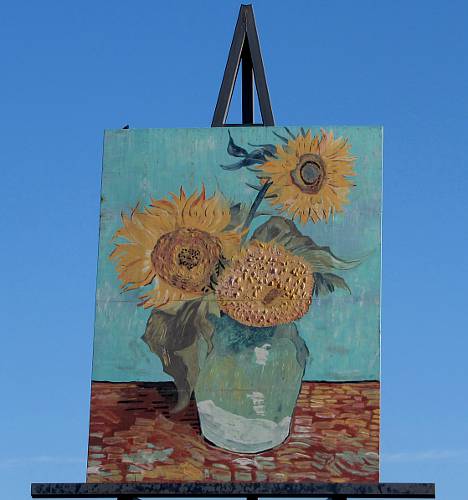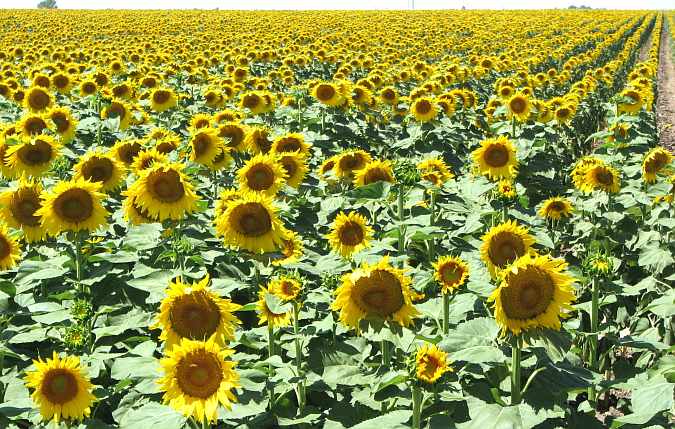 I find the fields of real sunflowers that surround Goodland to be far more interesting. This photo was taken on
west side of Goodland.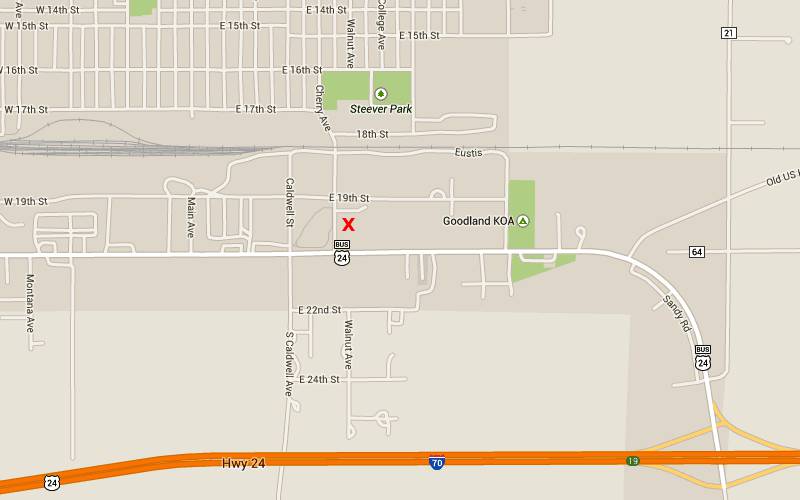 Giant van Gogh Painting Map
copyright 2006-2015 by Keith Stokes