Rosedale World War I Memorial Arch

Memorial Drive in Mount Marty Park
Kansas City, Kansas 66104

Open dawn to dusk - free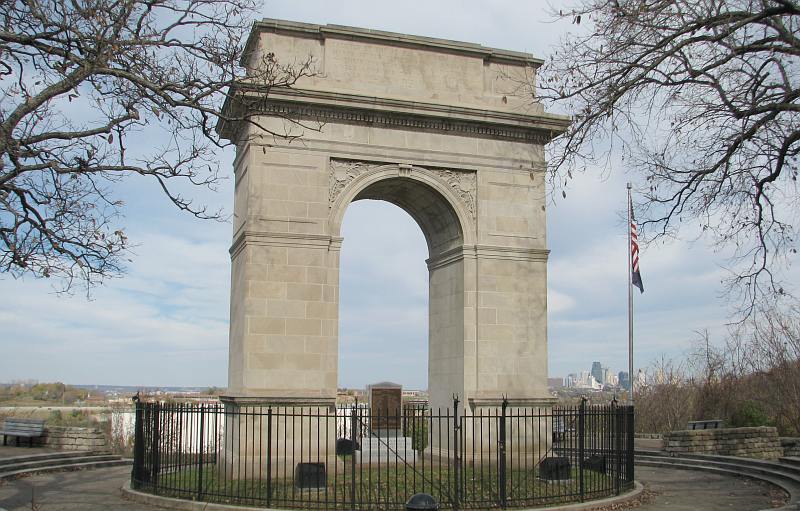 Rosedale World War I Memorial Arch with Kansas City, Missouri skyline in the distance
Although most Kansas City area residents have seen the Rosedale World War I Memorial Arch in Kansas City, Kansas from I-35, few ever take the short drive to visit the arch and enjoy the great view of the Kansas City, Missouri skyline. Although Memorial Drive leading from Booth Street up to the Arch was closed was closed the day these photos were taken, it is just a short walk up to the Arch which is inspired by the Arc de Triomphe.
The 34.5' tall Memorial Arch was designed by Rosedale resident, John LeRoy Marshall. It was completed in 1923 and dedicated in 1924. In 1993 a small marker which doesn't fit in with style of the memorial was placed beneath the arch, honoring those Rosedale residents who died in World War I, World War II, the Korean War, and the Vietnam War.
Rosedale is a neighborhood of Kansas City, Kansas, and the Memorial Arch is dedicated to those Rosedale residents who served in the 42nd Rainbow Division during WW1. Nearby Rainbow Boulevard is named for the division.
The 42nd Rainbow Division was formed in August, 1917 from National Guard units from 26 states and the District of Columbia. Led during part of the war by Douglas MacArthur, the Rainbow Division played a prominent role at the Battle of the Champagne and participated in other battles including those in the Chateau-Thierry salient, the Verdun front, and the final battle of WW1 at Argonne. The Rainbow Division is still active today and is currently made up from Army National Guard units from 14 states, but none are presently from Kansas.
The best thing at the arch may be the view of the downtown Kansas City, Missouri skyline.
Before leaving the neighborhood, stop by Rosedale Barbeque, a few blocks below the arch on Southwest Boulevard. Rosedale BBQ has served good BBQ, sides and sauce since 1934.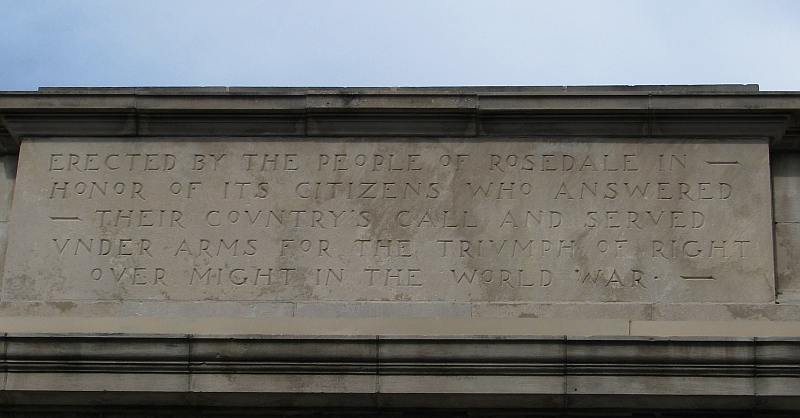 Erected by the people of Rosedale in honor of its citizens who answered their country's call and served under
arms for the triumph of right over might in the Word War - 1924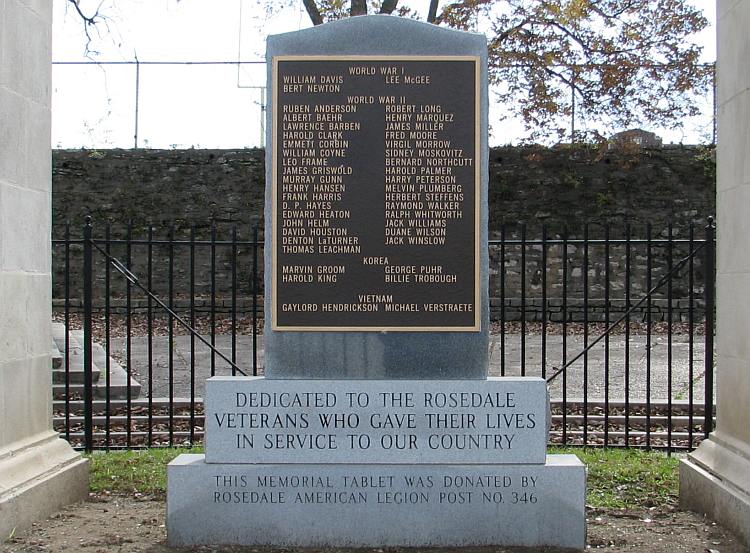 "Dedicated to the Rosedale Veterans who gave their lives in service to our country"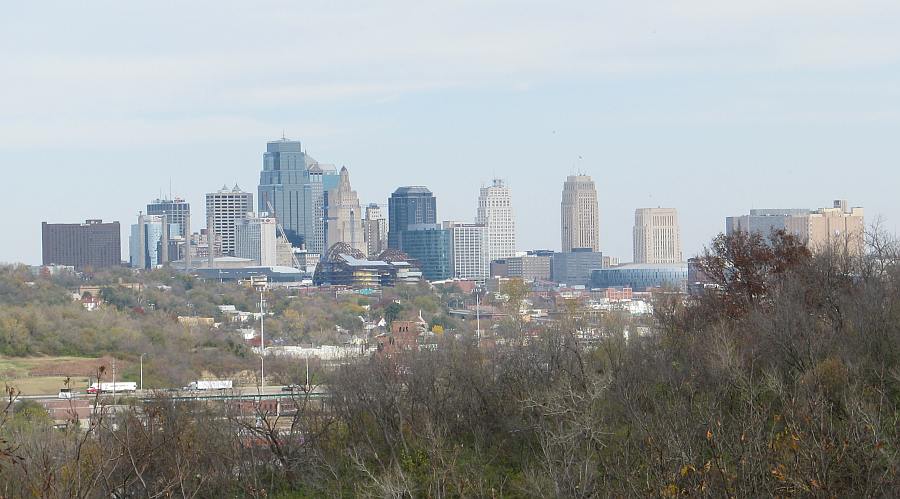 Kansas City, Missouri skyline from the foot of the Rosedale Memorial Arch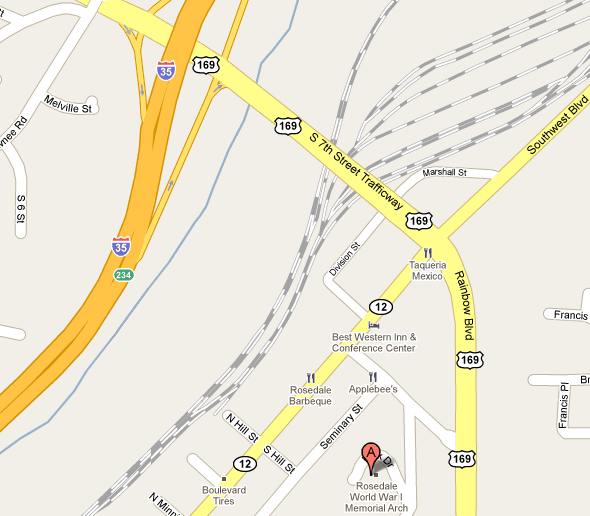 Map to the Rosedale World War 1 Memorial Arch
L-11/09 copyright 2009-2015 by Keith Stokes