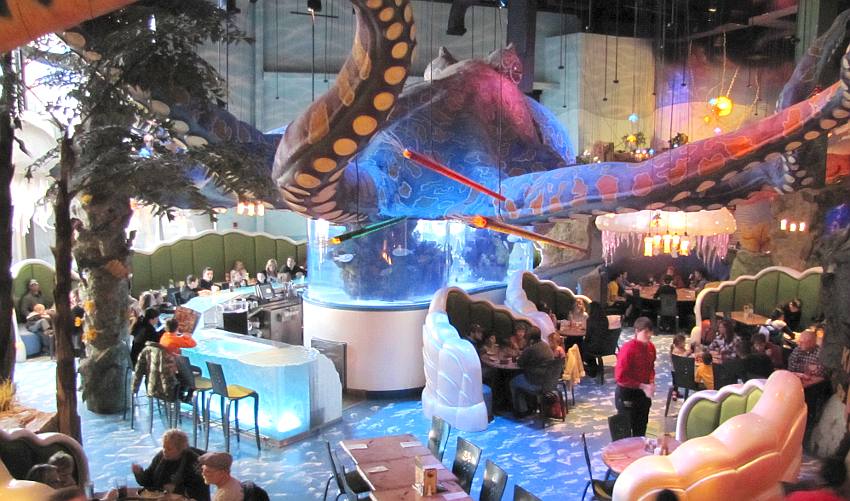 Giant octopus over the the aquarium at the rear of the T-Rex Cafe bar. The tentacles move.
In the past 8 years, I have dined several times at the T-Rex Cafe at the Legends in Kansas City, Kansas. On the first visit, the food was about the same as I had had at the Rainforest Cafe (which is another Landry's restaurant chain). But the food has improved with each visit and the T-Rex Cafe is now a restaurant where people go just for the food.
In those multiple visits, I have never had a poor service experience. During our most recent meal at the T-Rex Cafe the service was exemplary.
I recommend getting the T-Rex Cafe's ribs, Reuben sandwich, cedar plank salmon, or rotisserie chicken. They are all very good and come in servings large enough that you are likely to be taking food home with you.
The T-Rex Cafe is just one of many places worth visiting in and around Kansas City, Kansas' Legends shopping complex. Follow dinner with a Kansas City T-Bones professional baseball game.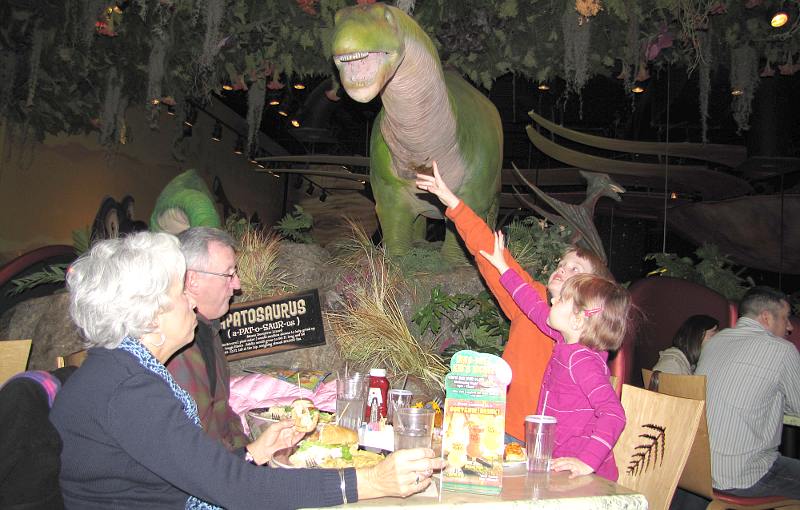 Children reaching for a moving, animatronic dinosaur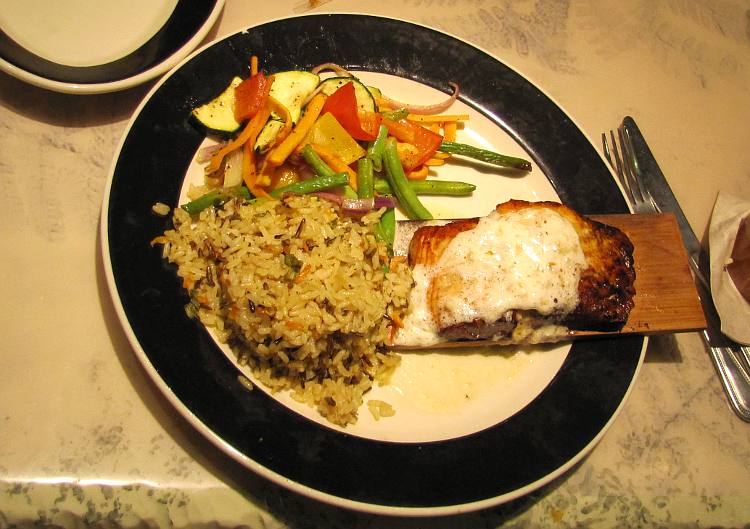 Cedar Plank Salmon - Atlantic salmon filet seared on cedar plank and topped with a roasted hazelnut and
Fangelico butter, served with Caribbean glazed vegetables and rice blend.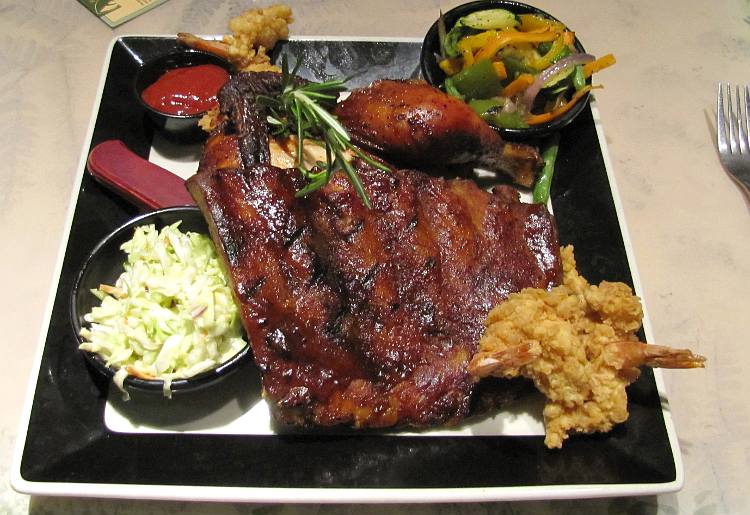 Boneyard Buffet - Fire roasted rotisserie chicken, St. Louis ribs and and fried shrimp, served with the choice of
two sides.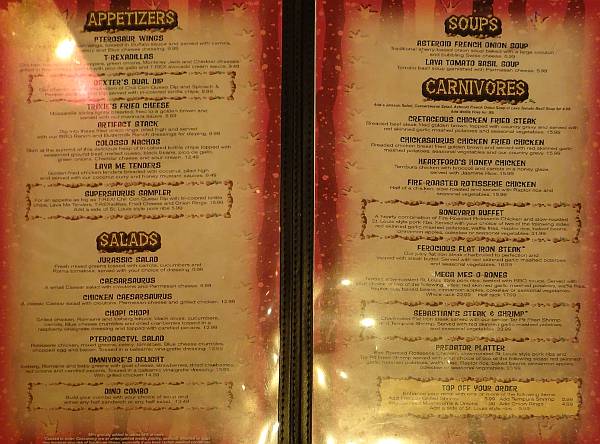 Click on image for July 2012 T-Rex Cafe menu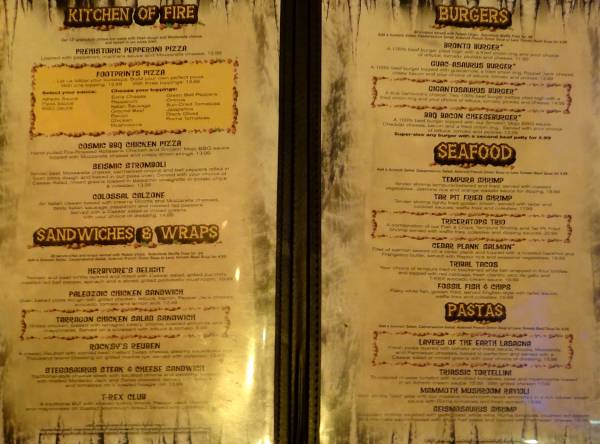 T-Rex Cafe pizza, sandwiches, seafood and dessert menu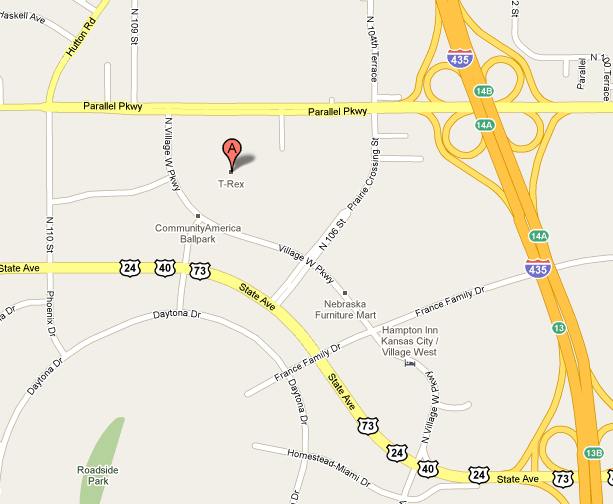 T-Rex Cafe Map
T-Rex Cafe Review Page 1
Kansas Restaurants Kansas Travel & Tourism Home
copyright 2007-2017 by Keith Stokes