Kroegers County Meats

505 Eisenhower Memorial Dr
Lecompton, KS 66050
(785) 887-6091

Open Tuesday - Friday: 11AM - 6PM
Saturday:: 11AM - 5PM



Kroegers Country Meats "You Can't Beat Our Meat"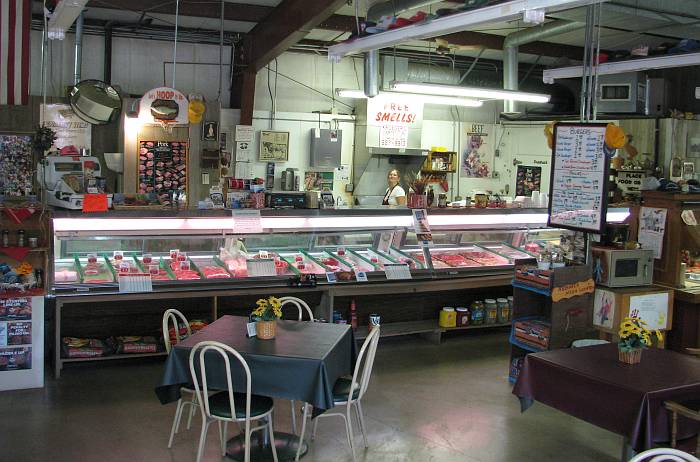 Kroegers Country Meats counter
Kroegers Country Meats & Deli is on CR-1029 passing through Lecompton, Kansas. Kroegers is a friendly, family run market that has been in operation since 1984.
There is a small kitchen behind the meat market where hamburgers, sandwiches and homemade burritos and tamales are prepared for dining at a handful of tables in the center of the market or on picnic tables on the deck out front. I sampled a Polish sausage and a bacon sandwich. Both were very good.
During the summer when lunch business is busier, Kroegers has a salad bar. But the rest of the year that space is used for condiments and a few items such as potato salad.
Kroegers Country Meats makes two varieties of beef jerky (I like their Sweet & Spicy) and many varieties of sausage. Robin Kofford grinds Kroegers' own hamburger which can be purchased cooked or by the pound. Kroegers sells other sausages, bacon, smoked pork chops and ham from Fanestil Packing in Emporia. Their meat products are great.
While you are in Lecompton, also visit Constitution Hall, and Lane University & Territorial Capitol Museum.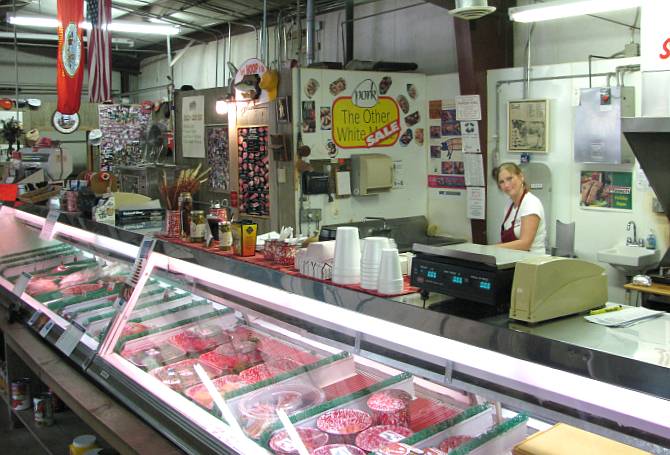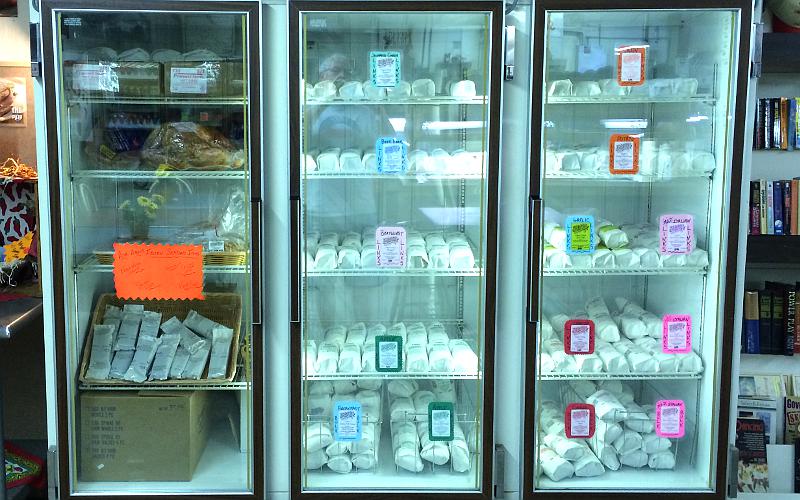 Robin's homemade sausages made each Saturday:
jalapeno, beer brats, bratwurst, apple, breakfast, cajun, potato, garlic, mild Italian, hot Italian, chorizo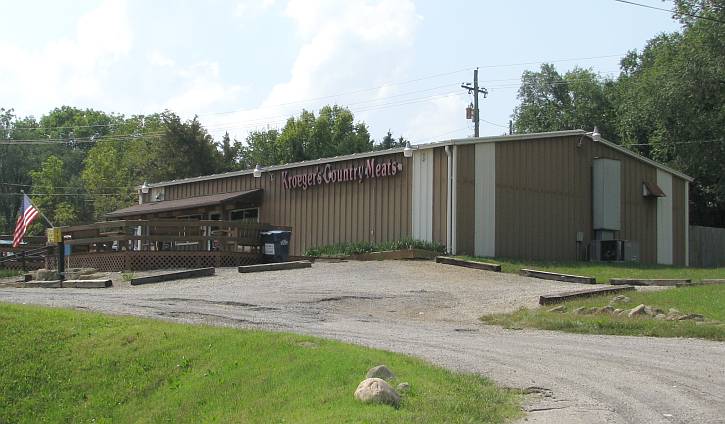 Kroegers Country Meats - Lecompton, Kansas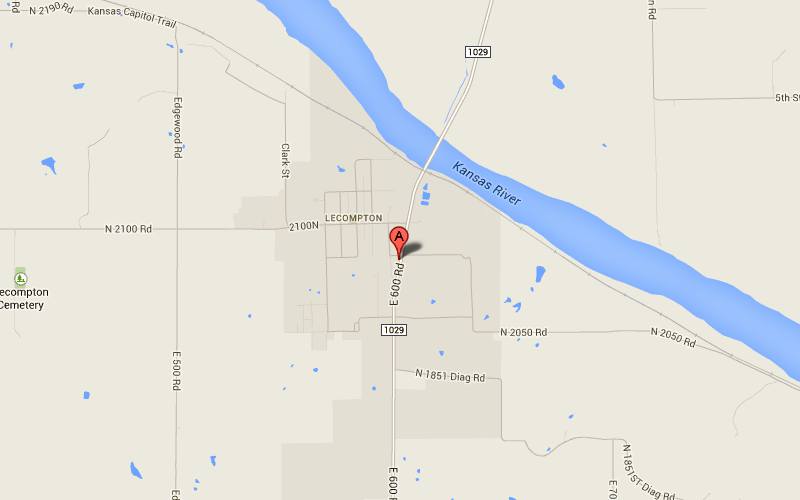 Kroegers Country Meats map
Kansas Specialty foods
Kansas Attractions Kansas Travel & Tourism Home
copyright 2006-2017 by Keith Stokes