Henderson Christmas Display
Scott and Betty Henderson

4817 West 25th Street
Lawrence, Kansas 66047

Archive only page - discontinued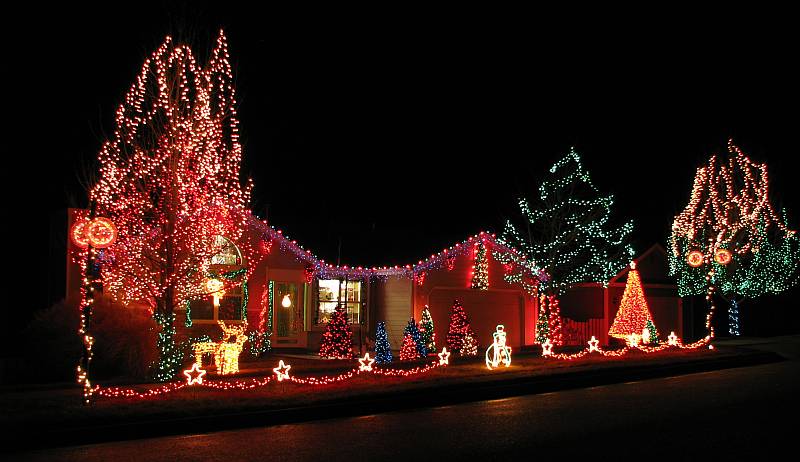 Scott and Betty Henderson started setting up this beautiful Lawrence, Kansas Christmas Display on the first day of November of 2008. The display had about 20,000 lights including a moving, shooting star which the Henderson's made this pprevious summer, two window displays and three attractive street lamps.
While photographing this display, I had a lovely chat Betty Henderson, who was sitting outside with her cat on her lap, enjoying the warm weather that evening. She told me that although they have had holiday lights for manymor years. they started expanding the display in 1998.
The 2009 Henderson Christmas display is much smaller, but still beautiful. A photo from 2009 is at the bottom of this page. Look for a larger display in 2010.
s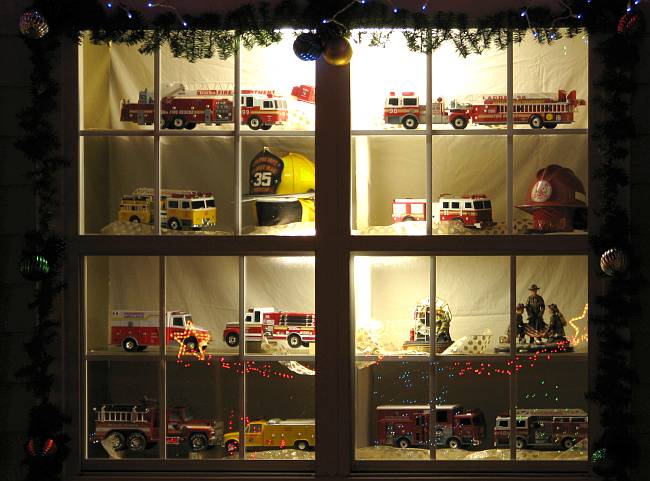 The yellow fire helment was worn by the Hendersons' nephew in Iraq.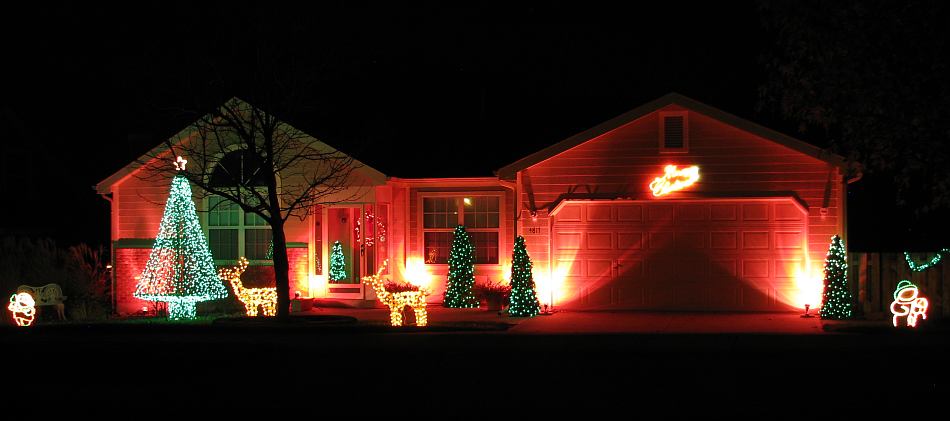 2009 Henderson Christmas display - 4817 West 25th Street, Lawrence, Kansas
Lawrence Christmas Display Tour
Kansas Attractions Kansas Travel & Tourism Home
copyright 2008-2015 by Keith Stokes