Lenexa Chili Challenge
Old Town Lenexa
Pflumm & Santa Fe Trail Drive
Lenexa, Kansas 66215

Friday: 6-10PM Saturday: 10AM - 3PM
October 7-6, 2021
Fireworks Friday at 8PM
Free!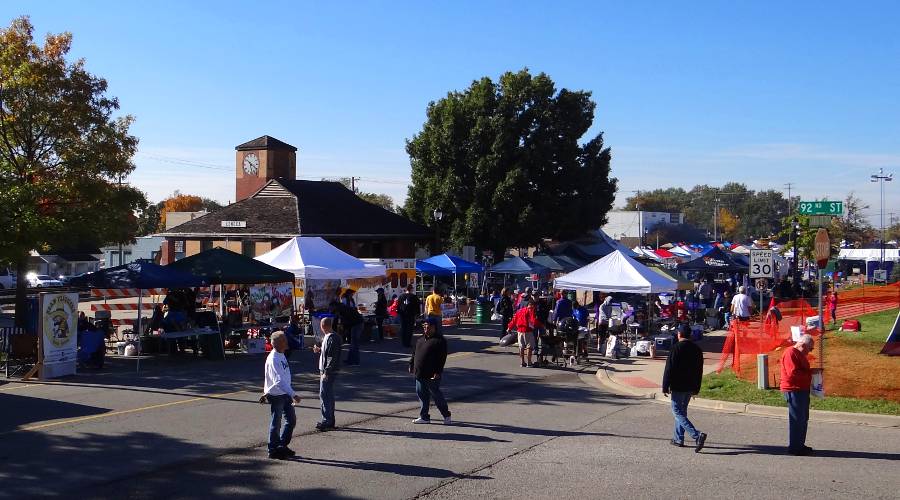 Lenexa Chili Challenge - Lenexa, Kansas
The 35th Annual Lenexa Chili Challenge will be held Friday & Saturday, October 7-8, 2022 in Lenexa's Old Town. Several streets near the intersection of Pflumm and Santa Fe Trail Drive will be blocked off and there will be booths with around 200 teams competing for best chili, salsa and hot wings. Friday night is mainly a party, with live music on a stage, music at many team's booths and fireworks. For the most part, samples are not given out on Friday, but a few teams will take pity on you and there will be some food & drink for sale.
Saturday is the big opportunity to sample lots of different dishes! You are given a plastic spoon as you enter the event space and many of the contestants offer small samples of their competition chili, salsa and wings. The Challenge includes a Kids Kornbread Contest (12 and under) and some booths will offer cornbread samples. With so many teams, it doesn't take long to be totally full.
There is no charge for attending the Chili Challenge or for the samples. Most booths have tip buckets, with the money going to charity.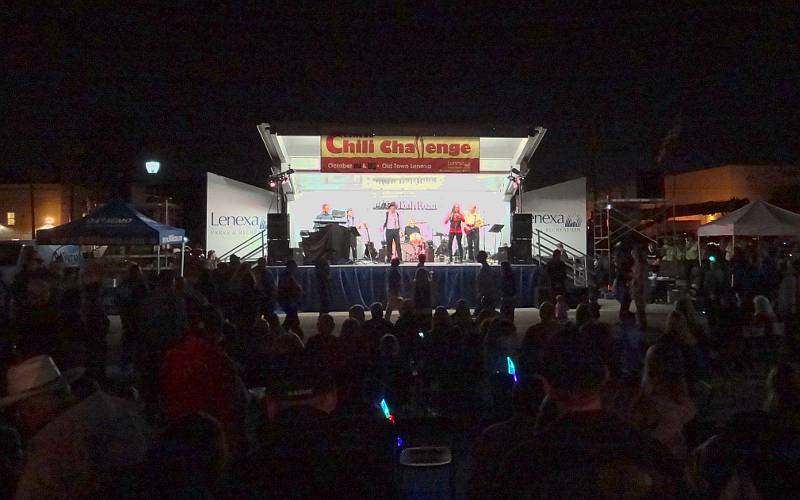 In 2016 "Four Fried Chickens and a Coke" will perform from 7-10 on Friday, Oct. 16 with a break at 8PM for fireworks
and from 12:30-2:30PM on Saturday.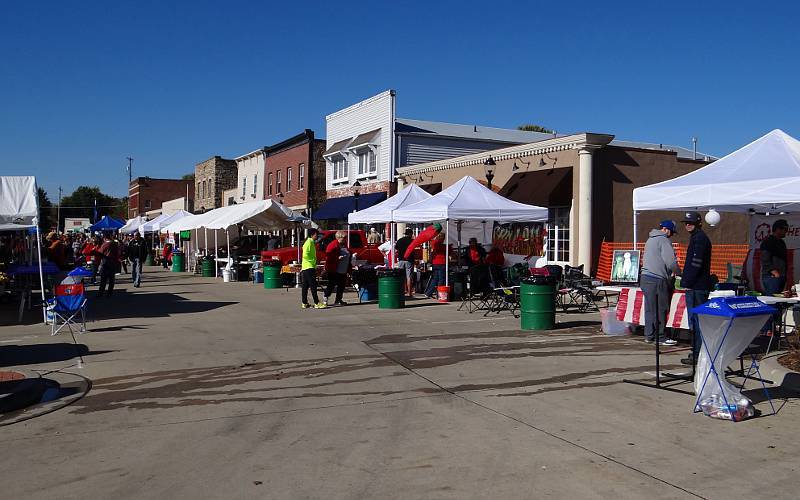 Chili Challenge booths in front of the Old Town businesses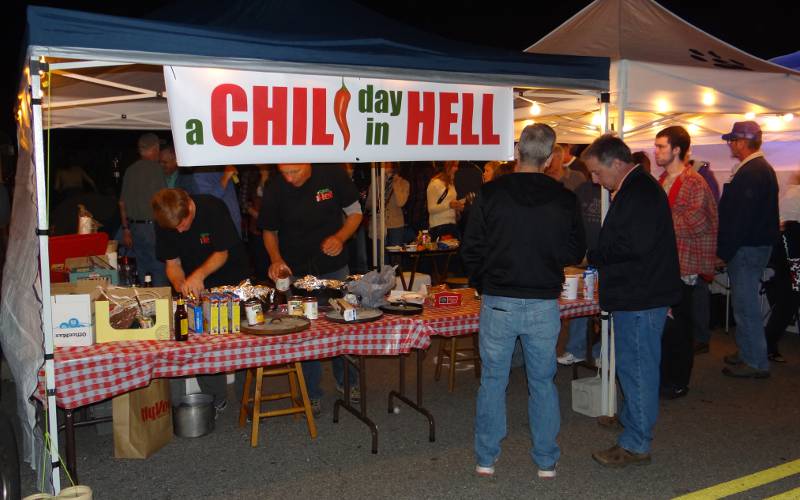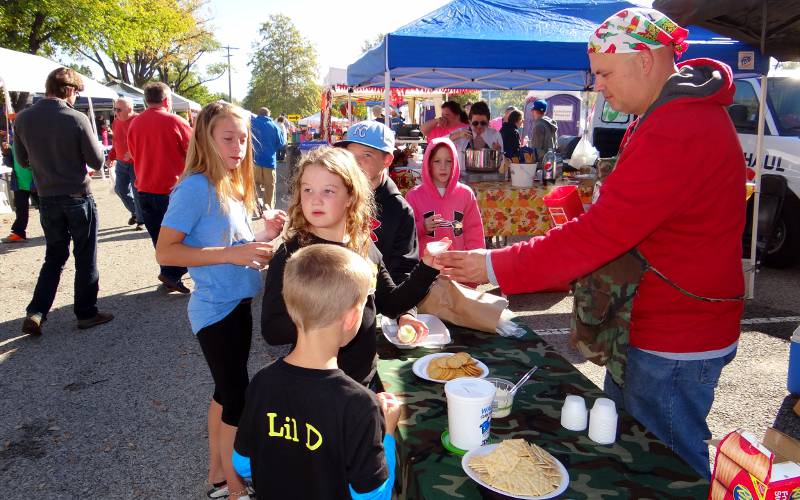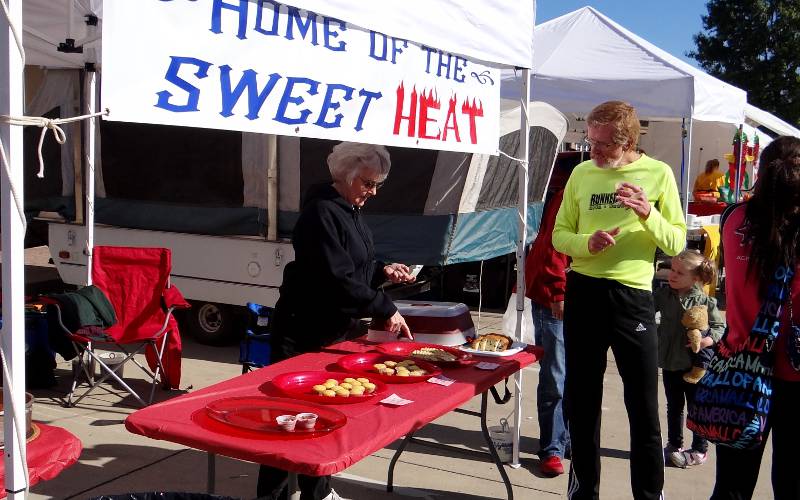 Corn bread muffins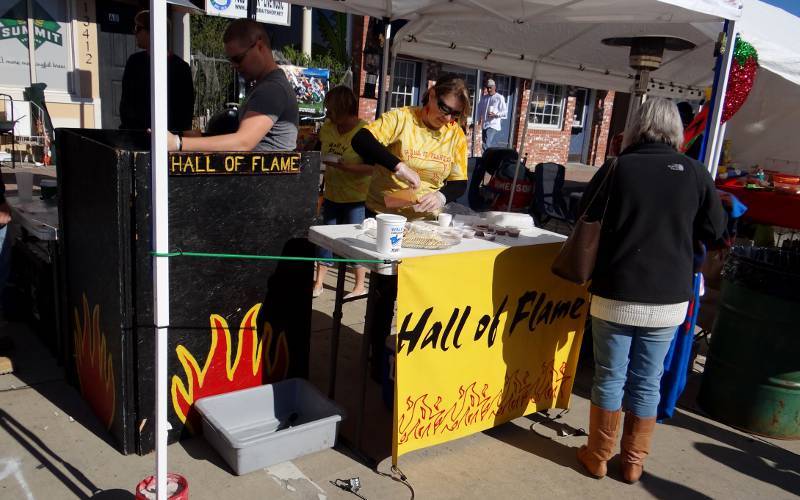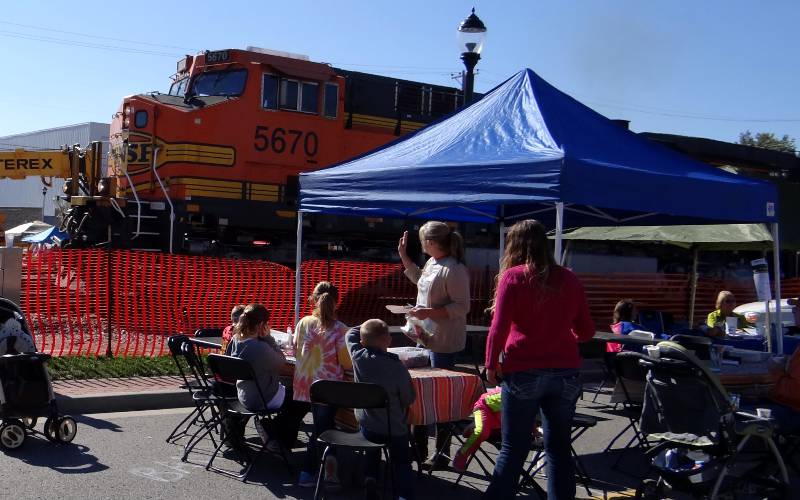 The Chili Challenge is held on both sides of the railroad tracks.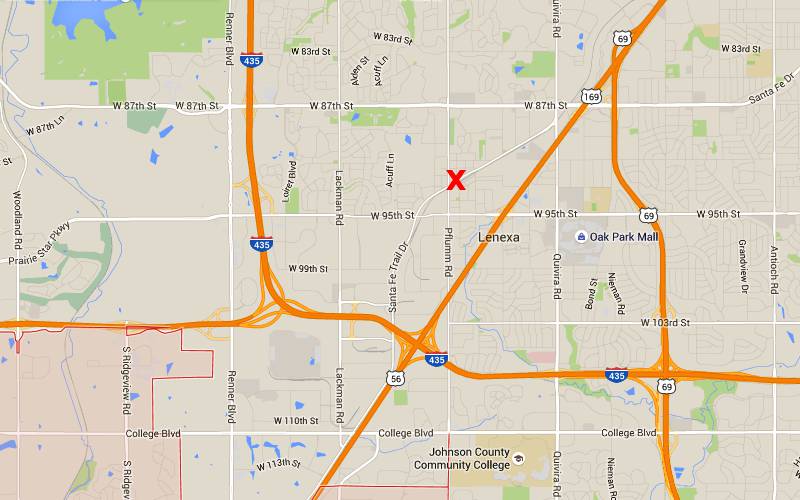 Lenexa Chili Challenge Map
Great Lenexa Barbeque Battle More info about the Chili Challenge
Kansas Attractions Kansas Travel & Tourism Home
LAS-9/15 copyright 2014-2022 by Keith Stokes